Popularly known as the "green blood" in the scientific community, wheatgrass is rightly considered the elixir of life. For one, they are a storehouse of life-giving nutrients and thus the perfect candidate for juicing. So, to enable you to derive maximum and immediate benefits, I undertook to find the best wheatgrass juicers that can provide you high-quality power-packed juice.
Why is wheatgrass juicing such a fad?
Wheatgrass juice has gained popularity as an alternative natural healing treatment. Though the wheatgrass plant is native to India, it has now found favor around the world. Many people believe that wheatgrass is the world's first natural nutritional supplement. Studies have shown that drinking two cups of juice per day can promote good health. So, wouldn't you want to understand how so?
Nutrient composition of wheatgrass
70% of wheatgrass is composed of chlorophyll, and hence it gets the name – green blood. Additionally, the chemical structures of chlorophyll and hemoglobin are very similar. Many experts believe that this analogy between the two can have significant therapeutic implications.
Most importantly, the best wheatgrass is a rich source of antioxidants because of the high levels of bioflavonoids present in it. Furthermore, it is a rich source of vitamins, minerals, enzymes, and amino acids. Each of these nutrients present in it has a high impact on our health. For more information on its chemical composition, you can refer to this scientific study.
Health impact of wheatgrass juice
Now that we have looked into the chemical composition of wheatgrass, we should look into how these impact our health. However, for a holistic diet also check out our portable blenders to make power-packed smoothies on the go.
1. Thalassemia and Anemia
Firstly, due to the striking similarity between hemoglobin and chlorophyll, it can be a substitute for blood and immensely help in chronic conditions like anemia and thalassemia. For instance, in an experiment, Thalassemic patients took wheatgrass juice on a regular basis. Later, the scientists found that 50% of the patients required blood transfusion up to 25% fewer times. Moreover, they also reported better well-being and less muscular pains associated with this condition
2. Anti-cancer activity
Furthermore, this chemical similarity has wider implications for cancer treatments or prevention. Because of this feature, the wheatgrass juice increases the production of hemoglobin resulting in a high oxygen supply to all cells, including the cancer cells. Since cancer cells are averse to oxygen, this condition results in killing them without the side effects of chemo. Besides, it also produces a plant hormone called Dormin that has high anticancer properties.
A vegan diet is another great way of preventing cancer. So, don't forget to check out some fantastic food processors for vegans in our expert listing.
3. Anti-Inflammatory activity
Because it is rich in bioflavonoids, experts believe that wheatgrass has anti-inflammatory implications for Intestinal Bowel Syndrome.
4. Liver Detox
Another interesting effect of the wheatgrass compounds is on the detoxification of the liver. Studies have shown that choline found in the juice prevents the deposition of fat in the liver. It also promotes the removal of lipids from the fatty liver.
5. Anti-arthritic activity
Regular consumption of wheatgrass juice showed remarkable improvement in the arthritic conditions of the patients.
6. Action on heart and lungs function
Chlorophyll present in wheatgrass juices results in higher oxygenation of the blood and hence better lung and heart functioning.
And this is not all. For more information on how various nutrients impact your health, do refer to this book from a well-renowned medical expert.
After having looked at so many positive effects of wheatgrass juice, I have collated the following list of the best wheatgrass juicers along with the buying guide.
Did You Know?
Of the many health benefits of juicing wheatgrass, the most striking one is what it can do to your gums. Well, if you hold up its juice for five minutes on a regular basis while drinking it, you will have firm and tight gums.

Summary list of the Best Wheatgrass Juicers
#1. Tribest Jumbo Twin Gears GS-P502 Greenstar Pro – Best wheatgrass juicer for personal and professional use.
#2. Green Power KPE1304 Twin Gear Juicer Wheatgrass – Comparatively faster than other twin gear juicers, Green Power promises quick yet high-quality juicing. This one is another top-rated product you can choose to go for.
#3. Tribest SW-2000 Slowstar, Vertical Slow Juicer, and Mincer – Another great product from this brand with the perfect balance of price and quality. Once again Tribest appears to capture the top ratings in the best juicer category.
#4. Omega NC900HDC Juicer Extractor – You won't regret buying this heavy-duty machine from a well-known brand. Though it may not occupy the top place in this list, it certainly is a star performer in the wheatgrass juicers category. A perfect value for money.
#5. AMZCHEF Professional Cold Press Juicer – Perfect  for first-time users! You can experiment with juicing without pinching your pockets with this model.
#6. Happybuy Manual Wheatgrass Juicer – "Workout as you juice" is the key mantra of this manual juicer. Undoubtedly, the best juicer in the manual category on Amazon.
Best Wheatgrass juicers – features and reviews
Sale
Tribest Jumbo Twin Gears GS-P502 Greenstar Pro Commercial Heavy Duty Juice Extractor, Gray, Pack of 1
ELECTRIC, COLD-PRESS JUICER: Assures higher nutritional content and freshest-tasting juices by preserving living enzymes, vitamins, and preventing nutrient...
PRODUCES FRESHER JUICE: Magnetic and bioceramic technology embedded in the Jumbo Twin Gears extracts nutrient-dense juice that can be stored longer. Pocket...
VERSATILE CAPABILITY: Juice a wider variety of fruits and vegetables, all without stopping and changing any parts
EASY TO CLEAN: Simple assembly allows easy cleaning. Safety hood cradles the juicing parts
LIVE THE TRIBEST LIFE: Our motto is "Making healthy living easy," and we ensure this with our latest innovations and quality products like juicers, blenders,...
To begin with, the first juicer on my list of the best wheatgrass juicers is the Greenstar Pro because of its advanced technology for high-quality juicing.
Features
An impressive feature that is a real attention grabber of this specific model is its magnetic and bioceramic technology. It is not only a twin gear juicer but also has a magnet in the twin gears. This, along with the bioceramic material of the twin gear, creates a magnetic field that reorganizes water clusters so as to enable it to grasp as many nutrients as possible and extract them into the juice. The kinetic energy created by the turning gears creates far-infrared which is responsible for keeping the juice fresh for up to 72 hours.
Additionally, the twin gears of this model are all stainless steel as against half plastic ones in the elite model. Hence, they have a far superior output. Another feature that caught my fancy is its versatility. You can juice anything with your Greenstar Pro – greens, grasses, sprouts, herbs, and so on.  You can create many awesome recipes besides juicing. Some of them are nut butter, sorbet, and sauces. Besides these, you can use its twin gear as a food processor as well.
Its slow juicing at 110 RPM ensures minimum heat buildup and hence the least oxidation. The juice yield is very high due to slow masticating action and the unique augur design. Its biggest high point is the NSF certification which enables it to be put to commercial use.
User Experience
Some users felt that it occupies a lot of space and is difficult to assemble. Well, the assembly gets easier after a bit of acclimatization and you definitely need to mark out a bit of space for this one. Another flip side is its slow juicing speed and the cooling-off time required after 30 minutes of juicing. Hence, if you are looking for very high volume juicing then this may not be the perfect fit. But then you need to shell out much more for a good quality juice which this machine certainly guarantees.
Pros
High-quality juice output
NSF certified
Versatile
Heavy-duty detachable IEC cord
Low noise levels
Compared to other twin gear juicers, this is easiest to clean
Cons
The cool-off time needed after every 30 min run
Bit Pricey
Takes up space
My verdict: This, no doubt, is the best in class and a true cold press juicer. Go for high quality juicing experience at a reasonably good price.
However, if you are specifically looking for some commercial juicers then don't forget to refer to our list of some of the best.
Sale
Green Power KPE1304 Twin Gear Juicer Wheatgrass, Vegetable & Fruit Juicer - BLACK
Twin Gear Masticating Juicer with Magnetic and Bio--Cermmic Technolody - Preserves Juice Longer
Juices Wheatgrass, Fruits Vegetables & More - Most up to date of all twin gear machines
Low speed rotation (160 rpm); powerful twin gear impeller; generates virtually no heat
Operations Manual and DVD included -
Warranty - Limited Manufacturers Warranty - 10 Years on Motor, 5 Years on Operational Parts
Then, I have the Green power juicer on my list of the best wheatgrass juicers. This juicer, once again, uses a twin gear technology and hence extracts the highest quality juice.
Features
This juicer works at a comparatively faster pace (160 rpm) than its cousins in the same category yet produces no heat. So the manufacturers claim!
However, I wouldn't ignore the basic scientific principle here. There's bound to be some amount of friction when the two gears rotate at 160 rpm as compared to 110 rpm. As a result, some oxidation too will happen. Having said that, I also believe that there will be a slight deterioration in juice quality as compared to other twin gear juicers, but that's about all. It would still retain most of the nutrients and the quality will not be as compromised as that of a centrifugal juicer.
So, while it does compromise on juice quality to some extent, it comes with all the good features of a twin gear juicer. It does not fall behind other juicers in using the Bio-Ceramic technology that maintains the overall quality of the juice. Another unique feature of this model, that might be of special interest to you, is its ability to separate seeds while juicing grapes. And not to mention its versatility. Whether you want to prepare pasta or nut butter or even grind the coffee, your Green power is ready to serve!
User experience
Most users seemed pretty satisfied with the product, especially, the price. The juice quality also passed the test because users found the pulp to be pretty much dry. Furthermore, they were quite impressed with the simplicity of its design, specifically the one-button on-off feature. Another feedback from users that sets this juicer apart is its ease of cleaning. Now this, in my opinion, is a sure winner, considering how most users have been grumbling about the tedious cleaning process of most twin gear juicers, in general.
However, some disgruntled users found it a hassle to switch parts while juggling between vegetable and fruit juice.
Pros
160 rpm speed
Affordable pricing
Doubles well as a food processor
Uses magnetized Bio-Ceramic technology for high juice quality
Silent operation
Easy to clean
Cons
Some compromise on juice quality, albeit low, due to higher speed
Not very sturdy
My verdict: For your quick juicing needs with not much compromise on quality, don't miss out on this one.
Also, if you are specifically looking for a food processor that doubles as a blender, then here's my list of combos.
Sale
Tribest SW-2000 Slowstar, Vertical Slow Juicer and Mincer, Cold Press Masticating Juice Extractor
ELECTRIC JUICER AND MINCER: Featuring a powerful 200-watt motor and 3-stage speed reduction gears, Slowstar masticating juicer provides slow, cold press juice...
DUO-BLADE ULTEM AUGER: The vertical cold press juicer features duo-blade that creates two times more cutting action. The auger rapidly cuts and crushes your...
MINCING ATTACHMENT: Increase the versatility of Slowstar mincer chopper by turning it into a multi-purpose tool with the included mincing attachment which...
EASY TO CLEAN: Electric slow masticating cold press juicer comes with a cap that prevents leaks and drips while switching containers and is detachable for easy...
LIVE TRIBEST LIFE: At Tribrest, we provide you with quality products that will energize your life. Our motto is "Making healthy living easy" and we ensure that...
Another remarkable product from Tribest appears on my list of the best wheatgrass juicers, simply because of its unique design besides technology.
Features
This one is specifically for those who would like to save some horizontal space in their kitchen. Because of its vertical construction, similar to a centrifugal juicer, this Slowstar has a smaller base as compared to most slow juicers. Though it needs vertical space, it accommodates well in the smallest of counters.
While it is a slow juicer, it is not a twin-gear juice. Evidently, this explains its reasonable price tag. However, I was quite impressed by its duo-blade auger. Now, the manufacturers claim that this BPA-free Ultem auger is around 8-times stronger than the augers used in other such juicers. Well, I wouldn't have believed this claim on just their words, but for the user reviews. The high yield and less pulp are clear evidence that this auger is, undoubtedly, better than others.
Another outstanding feature that actually stood out is its high torque despite the slow speed of 47 rpm. Though I (in agreement with most experts) have been propagating slow juicing for higher quality, I'm generally satisfied with around 80 rpm. So, while I was happy to see the exceptionally slow speed, I was a bit skeptical about the time it would take. Once again, the reviews came in handy to change my view. Because of its powerful motor, the torque produced is sufficient to enable quick juicing. In fact, compared to other such juicers, this one takes up to 3-times lesser time.
And finally, a special mention to its juice cap. I specifically loved this detachable cap that is so useful in preventing leaks or spills.
User Experience
Firstly, its versatility is one feature most users appreciated. The convertible mincing attachment was a real show stopper because it enables users to make sorbets, sauces, nut-butter, and much more. Most users were quite satisfied with its juicing capabilities, especially the wheatgrass juice. Another feature that most users quite admired is its quiet functionality as well as the ease of cleaning.
As far as some unhappy customers go, some had major jamming issues. However, this issue can be easily resolved if you understand its exact usage style. Well, most users who learned the trick either by research or the instruction booklets got most of their problems resolved. For instance, to prevent clogging, some users suggested altering dry and wet ingredients while juicing.
Pros
Strikingly slow juicer (47 rpm) yet saves time due to its 200-watt powerful motor
Compare to other models of the brand this is affordable
Easy to store due to vertical design
Easy to clean
Good juice yield
Very high quality juicing
Versatile due to extra attachment
Silent functioning
10-yr warranty
Well known brand
Cons
The long vertical design is sometimes inconvenient
Needs some level of familiarity for seamless juicing
My Verdict: This is one of the best in its class, so go for it without delay!
While reviewing some great juicers, I noticed the need for cleaning them regularly. Hence, to solve this problem, don't forget to look up my listing of the best dishwashers.
Sale
Omega NC900HDC Juicer Extractor and Nutrition System Creates Fruit Vegetable and Wheatgrass Juice Quiet Motor Slow Masticating Dual-Stage Extraction with Adjustable Settings, 150-Watt, Metallic
INDUSTRY LEADING 15-YEAR Coverage on parts and performance
LONGER LASTING JUICES - Using a low speed of 80 RPMs results in minimal heat buildup and oxidation promoting healthy enzymes
EXCLUSIVE - Dual Stage masticating extraction
HEALTHY AND DELICIOUS JUICES - Extracts the maximum amount of nutrients, vitamins, taste and juice from minimum amounts of fruits, vegetables, leafy greens, and...
NUTRITION SYSTEM - Extrude pasta, grind coffee and spices, turn nuts into nut butter, make baby food and frozen desserts, mince herbs and garlic, and whip up...
While we are talking about the best wheatgrass juicers, Omega NC900 certainly cannot be ignored. I'm saying this because it is one of the most popular models from a well-trusted brand.
Features
This heavy-duty nutrition system from Omega is much more than just a juice extractor. Apart from its exceptional ability to extract a good yield of juice from fine veggies, it is also capable of extruding pasta or grinding coffee. And not to mention, mincing herbs and garlic along with its ability to turn nuts into nut butter.
Its slow speed of 80 rpm ensures minimum heat production and oxidation, thereby ensuring you the maximum nutrients in every glass of juice extracted.
A feature that I find specifically handy is its large feed chute which drastically reduces the prepping time. The quiet motor is a blessing for those early morning juicers who don't want to disturb the whole household while juicing. Above all, the 15-year warranty speaks a lot about its quality.
User experience
I could find many happy users all through my user reviews. They were appreciative of its great juice yield, quiet function, easy cleaning, good customer support, and good juicing capacity. Some users had issues with parts breaking down. However, the warranty should take care of such issues.
Pros
Silent functioning
High yield
Versatile capability
Especially good for green leafy veggies
15-year warranty
Low oxidation due to 80 rpm slow speed
Long feed chute
Well known brand
Cons
Some users have reported issues with plastic parts
Bit expensive
My Verdict: This heavy-duty nutrition machine is reasonably priced for its versatile functionality and brand value.
Meanwhile, for some healthy baked options to go with your juice you can pick some good ovens from our expert listings.
And finally, the last one on my list of the best wheatgrass juicers is a model that's easy on the pocket but does a great job at quality juicing. I specifically recommend Amzchef cold press juicer for first-time juicers for the reasons described below.
Features
Amzchef's masticating juicer does a great job at giving a good yield of juice that is nutritious and healthy. It is endowed with a "7 updated  Auger spiral masticating technology" which ensures 90% juice yield and a nutrient-packed extract with minimal loss.
Features that make it stand out are the one-button disassembly and the reverse function. The reverse function is specifically useful because the leafy veggies do tend to get stuck at times. Besides these, another practical feature is its "intelligent protection" attribute. This makes sure that the juicer automatically stops after every 20 minutes of operation to avoid over-heating.
User Experience
Users have certainly admired this machine for the features it gives at such a budget-friendly price. The downside is its small chute which forces users to cut the veggies real small. Some users were a little unhappy with the effort it requires for cleaning. On the whole, users are happy with this product.
Pros
Easy on pocket
Intelligent protection function
High juice yield
Only 3% oxidation
Silent functionality
Reverse function for declogging
Cons
Small chute so more cutting of veggies required
Not very durable
Downtime after every 20 minutes to avoid overheating can be frustrating at times
Not a very well known brand
My verdict: A great slow juicer at an unbelievable price. A perfect buy for those who want to enjoy the benefits of a slow juicer at a reasonable price.
Not all your health needs are fulfilled by juicers. So, if you are looking for some exceptional rice cooking options, don't forget to refer to my list of the best rice cookers.
Happybuy Wheatgrass Extractor Portable Wheatgrass Juicer with 3 Sieves Wheatgrass Juicers Manual Stainless Steel Wheatgrass Extractor Machine for Wheat Grass Fruit Vegetable
Heavy-duty stainless steel: this wheatgrass extractor is constructed with fully 304 stainless steel material (food-grade), polished with a mirror finish. the...
Tabletop clamp fixing design: the mounting clamp is wide enough for tables and countertop within a depth of 2.2-inch (55 mm), providing stable attachment to the...
High efficiency & space-saving: the large feeding spout (φ3.4") and the efficient stainless steel auger ensures maximum yield with very little foam and dry...
Extra accessories available: a stainless steel cup is included to collect the juice and a pestle for quick feeding of ingredients. it comes with an additional...
Diverse use scenarios: our hand-operated wheatgrass juicer is designed for both home and commercial use. it is perfect for juicing wheatgrass, various...
Being a health buff, I always look for opportunities to work out while doing my daily chores. And why not! Isn't it an easy way of burning calories without setting apart any extra time for exercising? Hence, this manual extractor has indeed reserved a place on my list of the best wheatgrass juicers. Apart from putting you through the grind, this one makes its way into my list for its affordable pricing.
Features
Besides the high-quality steel used in this juicer that makes it durable and solid, its design is versatile. So you are not limited to just juicing the wheatgrass but also other greens and fruits. Additionally, the produce you get will naturally be high in enzymes and nutrients due to the slow manual rotation of its augur. We have already seen how slow-speed masticating juicers help in nutrient preservation in the juice. Moreover, it is easy to clean because it can be quickly disassembled. A feature that I feel makes the juicing process convenient with this extractor is the mounting clamp to hold the juicer firmly. This feature ensures that the machine will not move while you rotate the handle. Above all, the slew of accessories that come with it makes this manual masticating machine a sure winner. So get this wheatgrass juicer and see your health issues vanish into thin air!
User experience
To begin with, users have rated this product very high, especially for ease of use. They also have very positive reviews regarding the quality of juice extracted by the machine, especially the wheatgrass. Some users were quite confident about its durability and longevity.
On the downside, one user found the metal shavings dropping into the juice. However, in my opinion, this could be a defective piece because I haven't found any other complaints about this issue. Overall, my research shows that this is the best wheatgrass juicer in the manual category available on Amazon at present.
Pros
Affordable
High-quality juice due to slow manual masticating action
Easy to clean
Silent
Reverse rotation for declogging
Durable
The removable handle makes it easy to store
Cons
No warranty information is available
Takes time to extract juice
My Verdict: Undoubtedly, this is the top wheatgrass juicer if you want to get a manual extractor for your daily needs. What's more, with all the things that you get free with this juicer, it is indeed an attractive proposition at this price. So go ahead and juice your fruits and greens with the wheatgrass juicer that does its job pretty well
To up your "health quotient," it would be a good idea to use some homemade protein-rich nut butter. With this in mind, our experts have collated a list of the best food processors for nut butter.
How I chose my list of the best Wheatgrass Juicers
It's a known fact that extracting juice from fruits is much easier than that from vegetables simply because vegetables are drier and leafier than fruits, especially wheatgrass. Hence, I would recommend slow juicers for drier vegetables because they are capable of extracting maximum juice from the pulp.
Another point to be kept in mind is that centrifugal juicers can be used for juicy vegetables like tomatoes, beetroot, cucumber, etc. But they are not good for leafy greens or grassy herbs because of their dry pulp. Hence, if you plan to juice wheatgrass, then a masticating juicer would be the best choice.
Hence I have specifically looked at those juicers that can squeeze out the most from your wheatgrass. Here's what I've looked at before shortlisting the right model –
Juicer type
Juicer type, in my opinion, is the most important indicator of juice quality because of its dependence on the extraction method. At this point, I can briefly summarize my research outcome by asserting the fact that twin-gear juicers tend to extract the best quality juice. However, for a more detailed understanding, you can refer to my article on the best twin gear juicers. Specifically for wheatgrass juicing, I have included slow juicers either single or twin gear.
Speed
Speed is important for the quality and quantity of juice output. Generally, slow juicers extract the best quality juices with minimum nutrient loss. Having said that, it doesn't imply that fast juicers can't be used at all. However, since wheatgrass is typically is less juicy, a centrifugal juicer may not retain its nutrient content while juicing.
Cost
With the price, you are in a tricky space as the higher the cost, the better the features. Hence, I have endeavored to strike a balance between the features and cost. I have not included some of the very expensive models though they might have had some additional features. At the same time, I have not compromised features with the cost.
Ease of cleaning
This is an important feature for any juicer because it is the biggest pain area for most juice enthusiasts. Hence, easy cleaning juicers hold a higher weightage in my reviews.
Size
I feel that home users are more sensitive about size as compared to businesses. Most users like to have a compact machine that occupies minimum space. I have definitely taken this into account.
FAQs
1. Is there any particular way or time for drinking wheatgrass juice for maximum benefits?
Though I'm not an Ayurveda doctor, my experience tells me that you should take it on an empty stomach for the best results. Having said that, I would suggest you follow your body's signs. What suits your body best will definitely be most effective on it.
2. How much wheatgrass juice should I consume daily for best results?
It would be good to start with around 15 ml initially to see how your body takes to it. Eventually, you can go up to 30 ml. However, I would like to point out that we are not medical or nutrition experts, hence this suggestion should not be construed as a piece of medical advice.
3. Will the best wheatgrass juicer also be good for fruits?
All the juicers I have listed are good with any type of fruit or vegetable. Nevertheless, some models may not juice the fleshy foods well. But again, you can't get the best of all worlds!
4. I have a Vitamix blender. Do you think I need to get a juicer specifically for wheatgrass?
As I have discussed in other related posts, a blender breaks the grass blades by revolving at a high speed, thereby extracting the nutrients from them. However, this high-speed revolution results in heat production which destroys the nutrients from the final product. Hence, I would recommend you get a masticating or manual juicer for your greens. For more information on juicer types, do refer to our website.
Here's some interesting information on wheatgrass
Conclusion
The best wheatgrass juicer may not be the answer to all your health needs, but it certainly promises to give you the best pack of nutrients that nature has provided in wheatgrass juice. By far, Tribest Jumbo Twin Gears GS-P502 Greenstar Pro is my favourite wheatgrass juicer because it's simply the best. With its advanced technology, you can be sure of the highest amount of nutrient intake through the juice. Not far behind is the Green Power KPE1304 Twin Gear Juicer Wheatgrass, which, like its close cousin, is also a twin gear juicer. Though it's more affordable, it also compromises a bit on juice quality. Nevertheless, being a twin gear juicer, it still holds a higher place for juice quality.
And finally, besides some great mid-range models like Tribest SW-2000 Slowstar, Vertical Slow Juicer and Mincer and Omega NC900HDC Juicer Extractor, my budget conscious readers also have some great options to choose from the last two models.
With the hope that my rigorous research helps you find the best wheatgrass juicer, I conclude this discussion to start finding some more great appliances for you!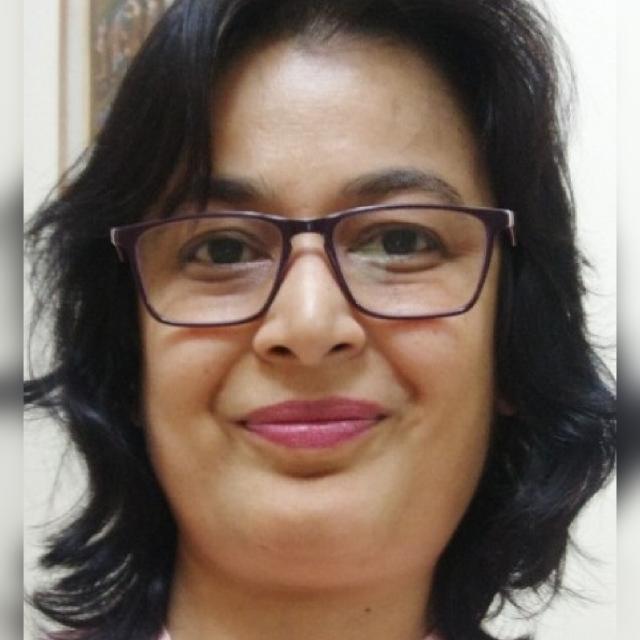 A graduate in Computer Science with post-graduation in Finance, Manisha Dhiman Kant is a stay at home mom. Having worked with multinational companies for around 10 years, she chose to work from home to balance her family commitment and work life. Since then she has written content on various areas of management, life, and technology. An avid online shopper, Manisha enjoys writing frank reviews for the benefit of other shoppers especially in kitchen gadgets and appliances category because that, she feels, is her forte (an entitlement most moms have because of having spent substantial time in the kitchen).