When it comes to health and fitness, I'm always on the lookout for foods that are considered the elixir of life. Celery is one such herb that aroused my curiosity. And behold, my research did find some startling benefits of this supposedly magical potion! Hence, I decided to explore the market for the best Juicer for Celery. If you are wondering- why only juice, then the answer is – because it's the fastest mode to help imbibe its nutritional benefits. So, before we explore some of the best juicers for that perfectly healthy concoction, I plan to provide you with some additional insights on this herb.
 What's there for me in juicing Celery?
Before we answer this question, it would be better to look at the nutritional composition of celery.
Composition
75% of celery is composed of water and the reset 25% is fiber. Studies have shown this herb to be rich in vitamins, specifically, C, A, and K. Other than that, it is also a rich source of minerals like phosphorus, calcium, iron, potassium, and magnesium. While it is loaded with antioxidants, flavonoids, and beta carotenes, the amount of sugar and calories present are virtually negligible. This article on celery can provide you detailed nutritional information on the herb.
Benefits
Better sleep – The magnesium present in celery helps improve the quality and duration of sleep
Cure anemia – This herb is a rich source of iron and copper, the deficiency of which causes anemia.
Prevention of Alzheimer's disease – Helps maintain cognitive functions because of increased blood flow.
Blood pressure maintenance – The chemical composition of the herb has been found to support a healthy heart and maintain blood pressure.
Inflammation reduction – Since it is rich in antioxidants and flavinoids, its anti-inflammatory properties are quite promising.
Though these are some very prominent and affective attributes of celery, they are certainly not the only ones. Hence, for an in-depth insight into its benefits, this feature is a must-read.
Did You Know?
Scientists have shown that Celery is a "
Calorie-Negative Food"
. What this means is that eating Celery can help burn up to double the calories it provides. Now isn't this an easy way into a lean and healthy body!
Types of Juicers in brief
Slow juicer 
These can be single auger (gear), Triturating (twin-gear), or cold press. The basic mode of extraction in these juicers is by crushing the fruits or vegetables and separating the pulp and juice by slow squeezing function. A single-gear (also called masticating) juicer has a single auger to crush the fruits or vegetables. As against this, a Triturating juicer has two gears arranged close to each other. These two together ensure that the input is completely crushed and ground to get high-quality juice.
Centrifugal juicer
This type of juicer is typically the one commonly used in households. The main reason being that they are very fast and economical as well. The technique it uses is centrifugal force. The fruits and vegetables pass through a feeding tube to rub against a fast-spinning metal blade with sharp teeth. The teeth shred the material into a pulp and a high centrifugal force separates the juice from the pulp. Some households use blenders which also use a similar breaking technique as these juicers. However, a juicer is better equipped to separate the pulp and get a good quality juice. For some good portable blenders, you can check my reviews here.
Which is the best Celery juicer to opt for by type?
Though both slow and centrifugal juicers can be used to extract juice from celery, certain aspects of masticating juicers sway my preference towards them.
Firstly, it's a known fact that extracting juice from fruits is much easier than that from vegetables simply because vegetables are drier and leafier than fruits. And celery is no exception. Moreover, the degeneration time of the juice extracted by a masticating juicer is far higher than the centrifugal one. Hence, I would recommend slow juicers for drier foods like celery because they are capable of extracting maximum juice from the pulp.
For some good juicers for your leafy greens, here's an exclusive list.
Best Juicer for Celery – A summary
#1. Hurom H-AA Slow Juicer – This flagship product from Hurom uses the latest cutting-edge Alpha-technology making it an unbeatable machine. It will make every penny of your investment work for you!
#2. Omega NC900HDC Juicer Extractor and Nutrition System – This heavy-duty nutrition system is much more than just a juicer. It's an investment worth making.
#3. Hamilton Beach Masticating Juicer Machine – This one comes at a good price with no compromise on quality. Will pleasantly surprise you with its juicing capacity.
#4. MEGAWISE Slow Masticating Juicer – Though the brand may not have a very high fan following, this Megawise juicer is here to sweep you off your feet with its amazing performance. So be ready for high-quality juicing without the associated expense!
#5. AMZCHEF Slow Masticating Juicer Extractor – A promising masticating juicer at an equally impressive price.
Best Juicer for Celery – Features and reviews
Hurom H-AA Slow Juicer, Rose Gold
Design: With a streamlined design that includes smooth curves that gradually become slimmer in the back, the H-AA brings you stylish, yet modern beauty
Natural: The H-AA rotates at a speed of just 43 revolutions per minute, designed This patented Slow Squeeze Technology ensures your juice retains all of its...
Taste: Hurom spent decades optimizing their juicers for taste. The H-AA comes with a control lever and fine and coarse strainers that allow you to control the...
Yield: Our unique low-speed auger squeezes every drop of juice, resulting in bone-dry pulp
Versatility: Works on fruits, vegetables, leafy greens, nuts and soybeans to create nutritious juices, milk, tofu, and more. The H-AA also has the ability to...
This 43 RPM slow juicer by Hurom is the perfect juicer for Celery and hence appears in the top spot on my list of the best celery juicers. Now that I have already apprised you of the medical and overall health benefits of drinking celery, let me also illuminate you further about why I consider this one the best juicer.
Its patented slow juicing technology is a real game-changer.  At 43RPM this juicer ensures that every nutrient is preserved in your juice to the maximum possible extent. Besides, this slow speed also enables silent functioning of the machine making it the quietest unit available on Amazon. Moreover, it is adept at extracting every tiny drop of the juice from the fruit or vegetable, leaving a very dry pulp behind. Not to mention its versatile functionality, besides juicing you can make a smoothie or nut milk or even ice cream with this little magic machine.
With easy dismantling capability, this machine even negates the need for putting it in a dishwasher for cleaning. All you need to do is to keep the parts under running water and viola! The cleaning process is over!  Talking about dishwashers, for best dishwasher reviews you can check out my list of best dishwashers.
And here's the best part that I kept for the end of my review – it comes with a whole load of accessories. Besides the main juicer parts you get 3 different strainers – fine, coarse, and ice-cream strainer. Then you have the Tofu press, the pusher, the drying rack, 2 cleaning brushes of varying sizes, a manual, and a recipe booklet. You name it and it's there!
User Experience
Overall, the product is well appreciated but there are some users unhappy with the customer service of Amazon and the manufacturer. Some users also disliked the slow processing. But hey! masticating juicers are supposed to be slow to get the best juice quality. However, 80% of the users have given it a 4-plus rating for its superb features and excellent celery juicing capacity. If you opt for this juicer for celery, you will certainly not regret your decision!
Pros
Very quiet
Easy to clean
Slow juicing at 43 RPM
Unique Alpha technology gives it a sleek design
Well known Korean brand
Versatile juicing experience
High quality durable Ultem material used for Auger
Cons
My verdict: One of the best juicers for celery that you can find on any website. A big thumbs up from me!
Sale
Omega NC900HDC Juicer Extractor and Nutrition System Creates Fruit Vegetable and Wheatgrass Juice Quiet Motor Slow Masticating Dual-Stage Extraction with Adjustable Settings, 150-Watt, Metallic
INDUSTRY LEADING 15-YEAR Coverage on parts and performance
LONGER LASTING JUICES - Using a low speed of 80 RPMs results in minimal heat buildup and oxidation promoting healthy enzymes
EXCLUSIVE - Dual Stage masticating extraction
HEALTHY AND DELICIOUS JUICES - Extracts the maximum amount of nutrients, vitamins, taste and juice from minimum amounts of fruits, vegetables, leafy greens, and...
NUTRITION SYSTEM - Extrude pasta, grind coffee and spices, turn nuts into nut butter, make baby food and frozen desserts, mince herbs and garlic, and whip up...
This heavy-duty nutrition system from Omega is much more than just a juice extractor. Apart from its exceptional ability to extract a good yield of juice from fine veggies, it is also capable of extruding pasta or grinding coffee. And not to mention, mincing herbs and garlic along with its ability to turn nuts into nut butter.
Its slow speed of 80 rpm ensures minimum heat production and oxidation, thereby ensuring you the maximum nutrients in every glass of juice extracted.
A feature that I find specifically handy is its large feed chute which drastically reduces the prep time. The quiet motor is a blessing for those early morning juicers who don't want to disturb the whole household while juicing. You can check out some good twin gear juicers in our expert listings.
User experience
I could find many happy users all through my user reviews. They were appreciative of its great juice yield, quiet function, easy cleaning, good customer support, and good juicing capacity. Some users had issues with parts breaking down. However, the warranty should take care of such issues.
Pros
Silent functioning
High yield
Versatile capability
Especially good for green leafy veggies
15-year warranty
Low oxidation due to 80 rpm slow speed
Long feed chute
Well known brand
Cons
My Verdict: This heavy-duty nutrition machine is expensive. But its versatile functionality justifies the price.
Sale
Hamilton Beach Masticating Juicer Machine, Slow and Quiet Action, Cold Pressed Fruits & Vegetables, BPA Free, Easy Clean (67951), 150 Watts, Silver
MAKE FRESH, HEALTHY COLD-PRESSED JUICE: Transform a wide variety of fruits and vegetables into nutritious juice with this versatile juice machine. Juicing is an...
EASY TO CLEAN: Cleaning up after you juice is easy. The parts on the masticating juicer easily rinse clean with no scrubbing required. The juicer comes with a...
MAXIMUM JUICE YIELD, MINIMAL NOISE: The Tritan* auger driven by a 150 watt motor crushes and squeezes produce at a slow speed to extract the maximum juice with...
SMOOTHER JUICE: Slow masticating action on this fruit juicer and vegetable juicer creates smoother texture and less separation than centrifugal juicers for...
FOAM-FREE JUICE WITH 24 OZ. JUICE CUP: The 24 oz. BPA-free juice cup with froth separator that comes with the juice extractor keeps juice neatly contained and...
Another juicer, that falls in the best juicer category as per my research, is from the well-known brand Hamilton Beach. This 150 Watt masticating juicer is capable of extracting high-quality juice at a very reasonable price. Not only does it have BPA-free parts but they are also dishwasher-safe. So it is very easy to clean. This powerful juicer claims to produce twice the quantity of output as compared to a centrifugal one, a feature validated by the users themselves. Above all, Hamilton Beach is known for its affordable products that are built with user comfort in mind.
User Experience
Tremendously loved by users, especially the entry-level juicing enthusiasts, this is one of the most affordable in this genre of machines. It is undoubtedly a beginner's delight! Users have specifically found it very useful for celery juicing. One of the reasons for this fondness emanates from the fact that it is easy to clean because of its dishwasher-safe parts. Most users find it not only easy to assemble but also dismantle. Above all, this is one brand that inspires their trust and loyalty. Many buyers have also pointed out its capacity to extract maximum juice as seen from the dry pulp that comes out.
On the flip side, it can be a bit noisy, as per some customers. Some also found it not so good at soft fruits. Well, that's why it's my recommendation for juicing celery and not fruits. Having said that, it can still juice many fruits and veggies!
Pros
Well known brand
Compact
3-year limited warranty
Easy to clean due to its dishwasher-safe removable parts
High-quality juice at an affordable price
Cons
Good beginner-level juicer but not for professional juicing
Can be a bit noisy
Not very good with soft fruits and veggies
My verdict: This one's perfect for hard and leafy produce. My full recommendation for this machine for celery juicing. And even more for the newbie juicing enthusiasts!
Meanwhile, do complement your health regimen with sous vide cooking. To know more about it, checkout my take on best sous vide machines.
Sale
MegaWise Pro Slow Masticating Juicer 95% Juice Yield 2 Speed Modes 9 Segment Spiral Cold Press Extractor Machine for Vegetables, Fruits, and nuts | Better Nutrition & Tastes Better
🍎Mega Juice Yield 🍎 Using a unique 9 segment spiral system and an advanced filter, this juicer fully squeezes the fruits to extract more living enzymes...
🍎Mega Nutrition🍎 At "SOFT" mode, this juicer works best to preserve the original taste and nutrients from soft fruits and vegetables at 50- 60 RPM;...
🍎Mega Easy-Setup and Clean🍎 Easy to assemble design lets you assemble and disassemble effortlessly. Made with high quality BPA-free materials, the machine...
🍎 Mega Performance 🍎: With a large chute, bigger fruit pieces can be dropped in to get squeezed by the powerful drum at extremely low noise.
🍎Mega Warranty🍎 You can register the product to enjoy Full-Replacement Guarantee for free. No need to return. We treat you like family and so we want you...
One more amazing machine on my best celery juicer listing is the one from Megawise. Though not very well known in this juicer category, it has some very amazing user reviews to its credit. Hence, it finds a place in my best celery juicer catalog.
Starting with its features, its 2-speed control is one attribute that highly impressed me. So, for soft produce, you can select the "slow" mode that runs at a speed between 50 to 60 RPM. At the same time for hard produce like carrot, you can select the "Hard" mode, thereby enabling a speed of 100 to 110 RPM. As a result, this makes it easy to use for soft items as well, in contrast to some other slow juicers that make this task a bit difficult. Furthermore, it can be easily assembled or dismantled and all parts are dishwasher-safe. Hence, it is very easy to use and clean. Another highlight of this juicer is its reverse function. In my view, this is a real saver from any clogging issues.
User experience
Users have expressed astonishment at the unexpectedly good performance of this juicer. Most buyers have accepted their skepticism at the time of purchase, but are quite happy with their choice now. They are all praises for the juice quality, affordability, and ease of use of this machine.
However, some reviewers felt that it is lightweight and hence not sturdy. Furthermore, they also found it incapable of doing heavy tasks like nut butter extraction. Well, here I'd say that we are looking at the best juicer for celery. Hence, I wouldn't expect it to extract nut butter for me, though I would be happy if it could. Another not very significant complaint is of the chute width that could have been wider for some bigger items.
Pros
Affordable
Easy to use and clean
Full replacement guarantee with no returns expected
High-quality juice
Very dry pulp
Dual speed motor
150 Watt power
Reasonably silent operation
Cons
Lightweight and not very sturdy
The chute could have been wider
Not for heavy products like nuts
My verdict: Very affordable product with high-quality output. This one's the best juicer for celery if that's what you intend to juice the most!
A swe talk about healthy eating, baking is another easy way into the fitness path. So don't forget to checkout my list of the best ovens for baking.
Slow Juicer,AMZCHEF Slow Masticating Juicer Extractor Easy to Clean, Cold Press Juicer Machines with Brush, Juice Extractor with Quiet Motor & Reverse Function, for High Nutrient Fruit & Vegetable Juice
🍎【Multi-purpose for Fruits & Veggies,Upgrade Spiral System】AMZCHEF slow juicer with 7 spiral masticating for maximum juice yield, minimal oxidation,...
🎁🎄【1 Juicer Machine for 3 uses】Innovatively changing the single-purpose traditional juicer.AMZCHEF juicer does not only can work as a juicer but also...
🍑【Small Caliber Juicer Extractor】AMZCHEF cold press juicer with small feeder chute allows you can remove the seeds when you cytting the fruit to reduce...
🍋【Intelligent Protection Chips,Easy to Assemble】Juicers equipped intelligent protection chips,making it stop automatically for every 20mins'...
🌈【AMZCHEF Juice Extractor Warranty and Service】 We want you to feel safe with your purchase,That's why we stand behing our AMZCHEF juciers machines by...
Amzchef's masticating juicer does a great job at giving a good yield of juice that is nutritious and healthy. It is endowed with a "7 updated  Auger spiral masticating technology" which ensures 90% juice yield and a nutrient-packed extract with minimal loss.
Features that make it stand out are the one-button disassembly and the reverse function. The reverse function is specifically useful because the leafy veggies do tend to get stuck at times. Besides these, another practical feature is its "intelligent protection" attribute. This makes sure that the juicer automatically stops after every 20 minutes of operation to avoid over-heating.
User Experience
Users have certainly admired this machine for the features it gives at such a budget-friendly price. The downside is its small chute which forces users to cut the veggies real small. Some users were a little unhappy with the effort it requires for cleaning. On the whole, users are happy with this product.
Pros
Easy on pocket
 Intelligent protection function
High juice yield
Only 3% oxidation
Easy disassembly
Cons
Small chute so more cutting of veggies required
Not a very well known brand
My verdict: A great slow juicer at an unbelievable price. A perfect buy for those who want to enjoy the benefits of a slow juicer at a reasonable price.
While you start prepping for the juice extraction, a colander is the best kitchen gadget to help you clean your celery before juicing. Hence, refer to my list of the best colanders you could buy out there.
Things to look for in the Best Juicer for Celery
1. Brand name
It is best to purchase a juicer from a known brand because it has invested in producing quality products. Only a well-trusted brand can guarantee the best juicer for celery because of their investment in technology.
2. Warranties
There are other things that the best juicer for celery should have. Most juicers will come with a three-year limited warranty. This warranty gives you peace of mind for its serviceability. Above all, it indicates that the manufacturer is standing behind their products because they want you to continue using them.
3. User Manual 
The juicer should come with a manual that is easy to read and understand. The manual should explain how to use the juicer and maintain it for a consistently high yield. Having a manual can save you a lot of time and energy because it ensures smooth functioning by explaining the usage method.
4. Chute size and construct
The chute of a juicer should be easy to empty as well as fit in the juicer. Preferably, a stainless steel feeding chute would ensure ease of cleaning. Additionally, the feeder should be wide enough for easy squeezing of all the vegetables at one time.
5. Motor Speed
Speed is important for the quality and quantity of juice output. Generally, slow juicers extract the best quality juices with minimum nutrient loss. Having said that, it doesn't imply that fast juicers can't be used at all. Hence, I have looked at both types and listed the ones that can give the best results.
6. Cost
With the price, you are in a tricky space as the higher the cost, the better the features. Hence, I have endeavored to strike a balance between the two. I have not included models that are very expensive though they might have had some additional features. At the same time, I have not compromised features with the cost.
7. Ease of cleaning
The ease of cleaning holds high significance for users because it is a huge pain area for most juice enthusiasts. Hence, easy cleaning juicers have a higher weightage in my reviews.
8. Size
I feel that home users are more sensitive about size as compared to businesses. Most users like to have a compact machine that occupies minimum space. I have definitely taken this into account.
FAQs
1. Should I consult a doctor before regular consumption of celery juice?
Undoubtedly, celery juice is healthy a healthy option since it is rich in nutrients and antioxidants. Many scientific studies have vouched for this fact. However, if you suffer from some preexisting ailments, it is always better to consult a health expert before trying any new diet regimen.
2. Can overconsumption of celery juice be harmful?
Anything in excess is always harmful. So is the case with celery juice. It can cause stomach upset or interact with medicines that you are taking. Hence, it is best to consume it in moderation. Also, as pointed earlier, it is advisable to consult a doctor if you are on any medication.
3. Can celery be harmful to my kidneys?
Though celery has been found to remove toxins from the body, it is high in oxalates. Some people's body is prone to forming calcium oxalate that converts to kidney stones. Hence, such individuals should avoid consuming oxalate-rich foods like celery.
Here's some interesting information on celery juice
Conclusion
While selecting the best juicer for celery might seem a bit challenging, taking your health seriously only requires a change of attitude. Though I have solved your first dilemma, commencing on the path of fitness is entirely in your hands. Hence, it's time to make the right choice and pick the best juicer for celery that fits your requirements perfectly.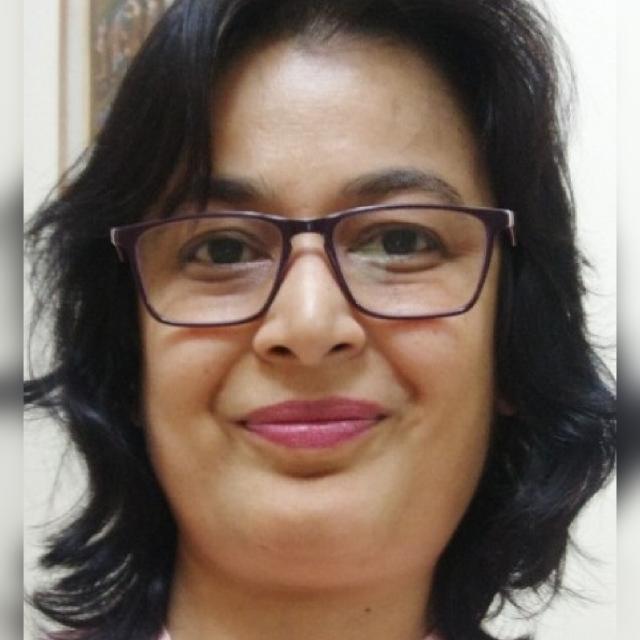 A graduate in Computer Science with post-graduation in Finance, Manisha Dhiman Kant is a stay at home mom. Having worked with multinational companies for around 10 years, she chose to work from home to balance her family commitment and work life. Since then she has written content on various areas of management, life, and technology. An avid online shopper, Manisha enjoys writing frank reviews for the benefit of other shoppers especially in kitchen gadgets and appliances category because that, she feels, is her forte (an entitlement most moms have because of having spent substantial time in the kitchen).