When it comes to health and fitness, a healthy cocktail of juices has never let me down. With this in mind, I proactively looked for the Best Twin Gear Juicer available online so that my readers also benefit from healthy juicing.
Though you can find a plethora of information on juices or skepticism about them, my interest in juicing arises specifically from my own health needs. In particular, the life-changing experience of my struggle with cancer showed me the true value of a healthy diet. As per my doctor, the only thing that reduced the severity of chemo on me was the concoction of juices I was having.
Nevertheless, I don't mean to exaggerate their role in my wellbeing during that terrible time. To be precise, pain management is an intrinsic part of today's cancer treatment, and I was undoubtedly fully supported with that.
However, the side effects of medicines completely ruin your appetite. As a result, you are unable to eat much. In this situation, the juices help in providing you with a quick nutritional boost. Besides, they also help in flushing out the toxic chemicals from your body, thereby facilitating the revival of strength. Nevertheless, I would like to point out that I'm no medical expert, but my experience might help you understand the value of a healthy diet. For more information on this, please refer to this article on juicing and cancer.
Therefore, along with listing the best twin gear juicer for you, I also intend to help you understand the various other aspects of juicers, like why specifically a twin gear juicer.
Types of  juicers
Slow juicer 
These can be single auger (gear), Triturating (twin-gear), or cold press. The basic mode of extraction in these juicers is crushing the fruits or vegetables and separating the pulp and juice by slow squeezing function. A single-gear (also called masticating) juicer has a single auger to crush the fruits or vegetables. As against this, a Triturating juicer has two gears arranged close to each other. These two together ensure that the input is completely crushed and ground to get high-quality juice.
Some distinctive features of these juicers
Speeds – 40 – 100 rpm
Oxidization rate – very low
Juice degradation time – 36 to 72 hrs.
Quality – very high quality, low foaming, and juice separation happens slowly
Yield – Very high as the pulp is thoroughly juiced and comes out very dry
Noise levels – low
Price – Between $200 to $2000 and above
Suited for – Professional juicers and high volume juicing
Centrifugal juicer
This type of juicer is typically the one commonly used in households. The main reason being that they are very fast and economical as well. The technique it uses is centrifugal force. The fruits and vegetables pass through a feeding tube to rub against a fast-spinning metal blade with sharp teeth. The teeth shred the material into a pulp while a high centrifugal force separates the juice from it. Some households use blenders which also use a similar breaking technique as these juicers. However, compared to a blender, a juicer is better equipped to separate the pulp and get a good quality juice. For some good portable blenders, you can check my reviews here.
Some distinctive features of these juicers
Speeds – 3000 – 10000 rpm.
Oxidization rate – moderate to high due to heat produced by high spinning force
Juice degradation time – Within an hour of juicing
Quality – moderate, high foaming and juice separation happens fast
Yield – High but the pulp is wet
Noise levels – high or moderate
Price – Between $40 to $200
Suited for – Casual drinkers though commercial ones are very much used in restaurants
What's in a Twin Gear Juicer viz a viz Others?
Well, now that you have a fair idea of different types of juicers and their characteristics, we can move on to understanding the advantages of twin gear juicers over others.
Working of a twin gear juicer
In order to understand why a twin gear juicer is better, it is important to know its working. As explained earlier, a twin gear juicer, also called a triturating juicer, is a slow juicer, very much like a masticating juicer. But there is a slight difference between the two – this one has two gears placed very close to each other. Hence, when the fruit or vegetable passes through the two augers, it gets crushed and squeezed most efficiently without producing any heat. At this point, I would like to remind you that since it is a slow juicer, the augers move at a real slow speed between 80-110 rpm resulting in minimum friction and hence least oxidation. Since we are talking about slow juicers, you can also look at some great juicers for juicing vegetables that I have listed for you.
Why I recommend a twin gear juicer
While taking a cursory look at the juicer types at the beginning of the article, you must have realized that the twin gear juicers are expensive and slow. Thus, it's natural to doubt the sanity of my proposal. Nevertheless, the following list of its advantages will help clear most of your doubts.
Firstly, the basic premise of this juicer is slow juicing. And this is the key to a low oxidation rate of a twin gear juicer. Since it does not produce friction while crushing the fruit or vegetable, the juicer causes minimum oxidation.

Secondly, they give you a high yield of juice. Because its twin gear is pretty good at squeezing out all the liquid from the pulp, the juice yield is high. Moreover, the dry pulp that remains after extraction is evidence of its liquid extraction capacity.

Then, compared to other juicers, the juice quality of the twin gear juicer is far superior. Evidently, the low foam formation and slow juice separation are clear indicators of high-quality juice.

Furthermore, due to the slow rotation of the gears, the machine has a silent operation.

Besides, these are very versatile. For instance, most come with various attachments, so you can put them to chopping, grinding, or even noodle making jobs.

And finally, with high yield and good quality output, the juicer is perfect for professional-level juicing.
Some not so appealing aspects of twin gear juicers
Now that we have looked at some real deal-maker features, it is good to be aware of some aspects that might be turn-offs for some of you.
The most striking aspect of these juicers is that they are expensive. So, if budget is a constraint, then the cheapest one you might find would not be less than $400.

Secondly, these are slow juicers. Hence, if you do not have the patience to wait, then it might be quite frustrating.

Then, you have some amount of prep work involved because of the small chute size.

Another troublesome aspect is the cleaning time involved. Since it has many parts, cleaning is a bit time-consuming. But, if some parts are washable in the dishwasher, you can surely save some time. So, don't forget to refer to some great dishwashers we have shortlisted for you!

And lastly, they are heavy and take up a lot of space.
However, in my opinion, all these aspects are ignorable as the benefits far outweigh these flimsy drawbacks. After all, health is the real wealth! And now is the time to invest because later might be too late!
Did You Know?
Fruits and vetables that are high in antioxidants are called Superfruits because of there role in improving immune system and decreasing aging. These antioxidants are present in the vibrant colors (red, blue and purple pigments) of the fruits like grapes, pomegranates, berries, and cherries.

Summary of the best twin gear juicer models
#1. Tribest Jumbo Twin Gears GS-P502 Greenstar Pro – Power and convenience mix well in this professional juicer from Tribest. Don't get hasseled by the price.
#2. Tribest GSE-5050 Greenstar Elite – With a reputation of being the best in class, this juicer will give you your money's worth.
#3. BioChef Gemini Twin Gear Slow Masticating Juicer – For those hard to juice vegetables and nuts, BioChef will never fail you!
#4. Tribest Green Star GS-3000 Deluxe Twin Gear Juice Extractor – An affordable model from Tribest, this juicer is in no way short in performance.
#5. Green Power KPE1304 Twin Gear Juicer – This one's not only a bit faster than other twin gear juicers but also is far more versatile. So get ready for a good quality juice with up to 72 hours shelf life.
Best Twin Gear Juicer list with features
Sale
Tribest Jumbo Twin Gears GS-P502 Greenstar Pro Commercial Heavy Duty Juice Extractor, Gray, Pack of 1
ELECTRIC, COLD-PRESS JUICER: Assures higher nutritional content and freshest-tasting juices by preserving living enzymes, vitamins, and preventing nutrient...
PRODUCES FRESHER JUICE: Magnetic and bioceramic technology embedded in the Jumbo Twin Gears extracts nutrient-dense juice that can be stored longer. Pocket...
VERSATILE CAPABILITY: Juice a wider variety of fruits and vegetables, all without stopping and changing any parts
EASY TO CLEAN: Simple assembly allows easy cleaning. Safety hood cradles the juicing parts
LIVE THE TRIBEST LIFE: Our motto is "Making healthy living easy," and we ensure this with our latest innovations and quality products like juicers, blenders,...
The first on my list of best twin gear juicers is the GS-P502 Greenstar Pro model because it's resilient and efficient.
An impressive feature that is a real attention grabber of this specific model is its magnetic and bioceramic technology. It has been provided with a magnet in the twin gears. This, along with the bioceramic material of the twin gear, creates a magnetic field that reorganizes water clusters so as to enable it to grasp as many nutrients as possible and extract them into the juice. The kinetic energy created by the turning gears creates far-infrared which is responsible for keeping the juice fresh for up to 72 hours.
Additionally, the twin gears of this model are all stainless steel as against half plastic ones in the elite model. Hence, they have a far superior output. Another feature that caught my fancy is its versatility. You can juice anything with your Greenstar Pro – greens, grasses, sprouts, herbs, and so on.  You can create many awesome recipes besides juicing. Some of them are nut butter, sorbet, and sauces. Besides these, you can use its twin gear as a food processor as well.
Its slow juicing at 110 RPM ensures minimum heat buildup and hence the least oxidation. The juice yield is very high due to slow masticating action and the unique augur design. Its biggest high point is the NSF certification which enables it to be put to commercial use.
User Experience
Some users felt that it occupies a lot of space and difficult to assemble. Well, the assembly gets easier after a bit of acclimatization and you definitely need to mark out a bit of space for this one. Another flip side is its slow juicing speed and the cooling-off time required after 30 minutes of juicing. Hence, if you are looking for very high volume juicing then this may not be the perfect fit. But then you need to shell out much more for a good quality juice which this machine certainly guarantees.
Pros
High-quality juice output
NSF certified
Versatile
Heavy-duty detachable IEC cord
Low noise levels
Compared to other twin gear juicers, this is easiest to clean
Cons
Cool-off time needed after every 30 min run
Bit Pricey
Takes up space
My verdict: This, no doubt, is the best in class and a true cold press juicer. Go for high quality juicing experience at a reasonably good price.
However, if you are looking for some commercial juicers then I have some more in store.
Sale
Tribest GSE-5050 Greenstar Elite, Cold Press Complete Masticating Slow Juicer with Jumbo Twin Gears
Portable with balanced sure-grip handle for easy carrying; 12 Year Warranty
Automatic pulp ejection for continuous juicing and easier clean-up
Easily juices most fruits, herbs & vegetables and grinds nuts, grains
Easy to clean and assemble ; All-new GSE-5010 Black 110V Model, Dimensions 18.6" W x 6.8" D x 12.4" H
clean the juicer with mild soap and avoid using any hard chemicals, such as bleach, to prolong the quality of the product.
Once again, another model from Tribest appears on my list of the best twin gear juicers because I feel this brand is the zenith of quality.
Firstly, the exclusive magnetic and bioceramic technology used in the Greenstar brand has left me completely dazzled. As explained earlier, this results in a fairly stable juice that has a longer shelf life. Remember, oxidation results in reducing the juice quality over time and this technology is the key to slowing the oxidation process. Secondly, it is a highly versatile machine that seconds as a grinder or a food processor. So whether it's about grinding coffee or making nut butter, this elite is always ready to serve you.
Another handy feature that has impressed me tremendously is its reverse function. Hence, anytime you feel things getting stuck, simply press the reverse button, and you are ready to go.
User Experience
Undoubtedly, this product has an impressive fan following across the globe. I found happy users in plenty across various feedback forums. In particular, users were quite happy with its performance on hard vegetables and fruits. Further, they found it exceptionally good with wheatgrass and celery. Some even pointed out that the juice tastes sweeter and better. And why not? That's what a cold press juicer is supposed to do – improve the juice quality! Apart from some concerns regarding the slightly long cleaning time, most users were pretty much satisfied with its features and juice quality.
Pros
High quality juicing
Versatile
Slow and quite operation
12-year warranty
One button reverse function for de-clogging
Homogenized accessories
Sure-grip handle
Cons
Cleaning is time consuming
My verdict: You will not find a better juicer in this category, so go for it!
Now that you have decided to go healthy, why don't you also checkout some fabulous food processors for a healthy lifestyle.
BioChef Gemini Twin Gear Slow Masticating Juicer - Cold Press Juicer Extractor for Fruit and Vegetables | BPA Free | Quiet and Easy to Clean (White)
TWIN GEAR JUICE EXTRACTOR - Suitable for use as a vegetable and fruit press and excels at leafy greens such as wheatgrass, celery and kale
SMOOTHEST, MOST ENZYME RICH JUICE - Twin gear technology breaks open cellulose wall druing extraction allowing vitamins and enzymes to be absorbed by human body...
ULTRA EFFICIENT EXTRACTION - Twin precision gears triturating and squeezing action performs the most efficient for separating juice from fibre than any other...
MORE THAN JUST A JUICER - The Gemini doubles as a food processor. Prepare fresh baby food, dips, sorbets and nut butters. You can even grind some solid...
20 YEAR WARRANTY ON MOTOR - Purchase with peace of mind at Vitality 4 Life. 20 years on motor, 5 years on Parts | Shop with confidence with our 30 day...
Another great product from the Korean brand BioChef appears on my list of the best twin gear juicers because of its extraordinary acumen in juicing your greens. Though I did not find many reviews of this model, its whopping 20-year guarantee on motor left me completely spellbound. After all, no brand would give such crazily long guarantees unless they are 100% sure of their products. Thus, I thought of digging further into the brand history, and my confidence in the product grew even more. The company is present in more than 30 countries across the globe and has more than 22 years of experience in this business. Well, that makes our choice very simple!
Talking about its features, as mentioned earlier, it is perfect for greens like celery, wheatgrass, and kale. Because of its efficient gears, it is able to tear down the cellulose in such a way that you get the best yield with maximum nutrients. What's more, this is not just a juicer! Since it doubles as a food processor, you can use it for your baby food or grinding coffee or nut butter, and much more. Another impressive aspect that caught my attention is its almost nil wastage feature. Because of the effective masticating action of its twin gears, there is almost zero wastage of juice and nutrients.
Pros
More affordable than other brands in this category
Quite function
Uses magnetic and bio-ceramic technology for high quality juicing
BPA-free parts
Comes with a whole slew of accessories like 2 screens (fine and coarse), blank screen, sieve and much more
Perfect for green vegies
Easy to use and assemble
Versatile
Cons
Not many reviews available
Difficult to clean
Not good with citrus fruits
My verdict: Apart form the 20-year warranty you have the backing of 30-day money back guarantee. So, go ahead and buy this simple yet powerful machine with complete peace of mind.
At the same time, for some healthy cooking options, don't forget to refer to my post on the best rice cookers.
Tribest GS-3000 Greenstar Deluxe Twin Gear Cold Press Masticating Juice Extractor, White
Electric Juicer: Provides slow, cold-press extraction with 110 RPM that results in the best fresh juices with higher nutritional content by preserving living...
Produces Fresher Juice: Magnetic and bioceramic technology embedded in the twin gears extracts nutrient-dense juice that can be stored in the refrigerator for a...
Versatile Capability: Turns into a multi-functional kitchen appliance for making pasta, nut butters, baby food, breadsticks, and more
Easy to Clean: Simple assembly allows easy cleaning. Includes a cleaning brush
Live Tribest Life: At Tribest, we provide you with quality products that will energize your life. Our motto is "Making healthy living easy" and we ensure that...
Next on my list of the best twin gear juicers is the brand that has already appeared before. Yes, GS-3000 is once again from Tribest, and no, I'm not obsessed with the brand for no reason. This brand has an impressive fan following, especially in the cold-press, twin gear juicer category. More so, because it is versatile, high on juice quality, and affordable too, compared to other high-end models in this line of juicers. 
Now that we know that this product has all the basic features unique to this brand, we can be sure of the quality of juice it extracts. Moreover, it doubles as a food processor as well as has 2-pasta settings. Additionally, this model is UL, CE, and TUV certified, and hence, highly dependable.
However, what makes it more affordable than the pro or elite is some design changes that this model does not have. For instance, the design of its twin gears facilitates two-stage juicing rather than the 3-stage juicing design of the more advanced models. Another minor difference is the comparatively complicated assembly and disassembly of this model. Undoubtedly, the newer models have far higher convenience, but then so is the price.
User Experience
Once again, Green Star Delux has enticed its users with high-quality juicing, which is this brand's Unique Selling Point. Users were specifically quite charmed by the accessories that enable its food processing capabilities. The only rough spot that some users pointed to was the cleaning difficulty. Well, this I would easily ignore because this issue, that is unique this type of juicers, has not been resolved by the  industry experts so far. Nevertheless, each part of the juicer can be removed and washed separately so that is some solace. Also, they are dishwasher-safe as well.
Pros
Cord compartment

Slow and high quality juicing
Quiet function
Homogenizing, breadstick, and pasta making attachments
One touch de-clogging function

Convenient handle

Easy to use
Cons
Soft fruit knob not available

Difficult to clean
Narrow chute so prep work needed

Only 5-year warranty
My verdict: Old is Gold! If you want to save some dollars with a slight compromise on some features that do not affect the overall juicing quality, then this one's the best.
Since baking is another healthy way to good health, checkout my post on some great ovens.
Sale
Green Power KPE1304 Twin Gear Juicer Wheatgrass, Vegetable & Fruit Juicer - BLACK
Twin Gear Masticating Juicer with Magnetic and Bio--Cermmic Technolody - Preserves Juice Longer
Juices Wheatgrass, Fruits Vegetables & More - Most up to date of all twin gear machines
Low speed rotation (160 rpm); powerful twin gear impeller; generates virtually no heat
Operations Manual and DVD included -
Warranty - Limited Manufacturers Warranty - 10 Years on Motor, 5 Years on Operational Parts
And finally, for those of you who want a slightly faster juicing experience while keeping the oxidation low, I have this Green Power model KPE1304 for you. This juicer works at a comparatively faster pace (160 rpm) than its cousins in the same category yet produces no heat. So the manufacturers claim!
However, I wouldn't ignore the basic scientific principle here. There's bound to be some amount of friction when the two gears rotate at 160 rpm as compared to 110 rpm. As a result, some oxidation too will happen. Having said that, I also believe that there will be a slight deterioration in juice quality as compared to other twin gear juicers, but that's about all. It would still retain most of the nutrients and the quality will not be as compromised as that of a centrifugal juicer.
So, while it does compromise on juice quality to some extent, it comes with all the good features of a twin gear juicer. It does not fall behind other juicers in using the Bio-Ceramic technology that maintains the overall quality of the juice. Another unique feature of this model, that might be of special interest to you, is its ability to separate seeds while juicing grapes. And not to mention its versatility. Whether you want to prepare pasta or nut butter or even grind coffee, your Green power is ready to serve!
User experience
Most users seemed pretty satisfied with the product, especially, the price. The juice quality also passed the test because users found the pulp to be pretty much dry. Furthermore, they were quite impressed with the simplicity of its design, specifically the one-button on-off feature. Another feedback from users that sets this juicer apart is its ease of cleaning. Now this, in my opinion, is a sure winner, considering how most users have been grumbling about tedious cleaning process of most twin gear juicers, in general.
However, some disgruntled users found it a hassle to switch parts while juggling between vegetable and fruit juice.
Pros
160 rpm speed
Affordable pricing
Doubles well as a food processor
Uses magnetized Bio-Ceramic technology for high juice quality
Silent operation
Easy to clean
Cons
Some compromise on juice quality, albeit low, due to higher speed
Not very sturdy
My verdict: For your quick juicing needs with not much compromise on quality, don't miss out on this one.
Also, if you are specifically looking for a food processor that doubles as a blender, then here's my list of the combos.
My selection criterion
While there are umpteen varieties and brands available in the market claiming to be the best, as a buyer, are you well equipped to filter out the false claims? Hence, I have used the following criterion in my research to bring you the best juicers and to reduce your effort. Though I have sifted through numerous sources to convince myself of the product's quality before anyone else, this is in no way an exclusive list. You might like to explore on your own as well. However, if you plan to do so, I suggest you base your decision on the same criteria I have used. So be aware and make the right choice!
Speed
Speed is most important for the quality and quantity of juice output. Generally, twin gear juicers are slow and that's why they can extract the best quality juices with minimum nutrient loss. This is their main USP. Nevertheless, for some users it might get a bit frustrating. Hence, I have tried to maintain a balance between the two in the list provided. But let me remind you, there's not gain without pain!
Size
This might be an issue, especially for those with smaller kitchens. Also, we have seen that most twin gear juicers are bulky and huge. So, I have included the sleekest models in my list.
Attachments
These directly impact how versatile your juicer can be. Hence, I have kept this in mind will shortlisting the various models.
Type of usage
I have specifically searched based on the ingredients that are best juiced by a particular juicer. Does this imply that the juicers are very specific to the product being juiced? Well, absolutely not! All the juicers are great for most of the ingredients. Nevertheless, I have pointed that out in the features. So, you can decide which one would suit your usage the most.
Ease of cleaning
This is an important feature for most users because it impacts the convenience aspect. Hence, easy cleaning juicers hold a higher weightage in my reviews. Here, let me remind you that, in general, compared to other juicers the cleaning process of even the best twin gear juicer will be tedious. This is mainly because it has many small parts that are needed for the various stages of extraction. After all, this is how it manages to extract the best quality juice.
Cost
With the price, you are in a tricky space as the higher the cost, the better the features. However, for personal use you might be able to skip a few features to balance the cost. Hence, I have endeavored to strike a balance between the features and cost. I have not included some of the very expensive models though they might have had some additional features. At the same time, I have not compromised features with the cost.
Certifications
I feel that commercial users are more sensitive about certifications as compared to personal users. That in no way implies that I have not considered certifications of juicers being recommended. Though this is not the main criteria for shortlisting in my research, I have included those with certifications as it improves your trust on them.
FAQs
1. I have read at many places that the juice from a twin gear juicer tastes sweeter than that from other types of juicers. Is this really true? If yes, what's the reason?
Yes, it's absolutely true that the juice from these juicers tastes better because it is a living juice. In other words, this juice is full of live enzymes and nutrients and hence taste sweeter than the ones extracted with centrifugal juicers. Furthermore, enzymes are responsible for converting vitamins to energy and heat kills enzymes. Hence, uncooked food or living food or juice tastes best and is most useful.
2. Why can't I use a single gear juicer instead of twin gear juicer? After all, both work on same principle.
Definitely, both work on the principle of slow juicing. However, a twin gear juicer has two gears that help your fruits or vegies go through various stages of extraction resulting in higher juice quality and quantity. They maximize liquid extraction from the pulp.
3. How can I consume the pulp left after juicing? I don't want it wasted.
You could use it in making cakes or stock or even convert it to compost.
For some great detox recipes you can refer to the following video. Just remember, you have a far superior juicer than the one shown here.
Conclusion
Juicing is no more just a fad, it's a way of life. Immense physical and psychological benefits can be realised by consuming the right amount and quality of juices. Not only does this realization come from my personal experience but also from a lot of research happening in the field of living foods. Hence, I have sincerely made an effort to present the best twin gear juicers to help you stay fit and healthy. By far, Tribest Jumbo Twin Gears GS-P502 Greenstar Pro stands out among the rest in terms of features and quality of juice. At the same time you have other more affordable choices that give you reasonably good quality of juice. Whichever model you choose, just remember this famous quote from Joseph Pilates – Physical fitness is the first requisite of happiness!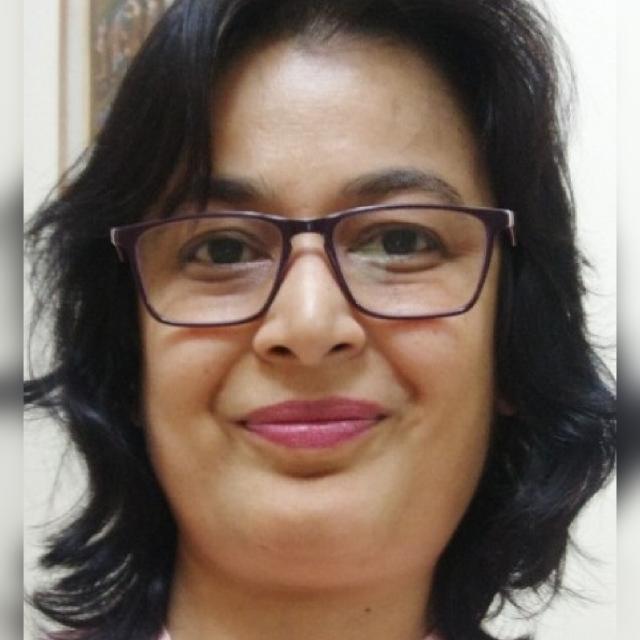 A graduate in Computer Science with post-graduation in Finance, Manisha Dhiman Kant is a stay at home mom. Having worked with multinational companies for around 10 years, she chose to work from home to balance her family commitment and work life. Since then she has written content on various areas of management, life, and technology. An avid online shopper, Manisha enjoys writing frank reviews for the benefit of other shoppers especially in kitchen gadgets and appliances category because that, she feels, is her forte (an entitlement most moms have because of having spent substantial time in the kitchen).