What is the first thing a seasoned fitness aficionado looks forward to after a good workout? Well, the answer is simple – fresh fruit or vegetable juice that is naturally rich in nutrients. Even if you are not a fitness freak, a fresh fruit or vegetable juice is one way of increasing your dietary intake of fruits and vegetables. And that's where commercial juicers can make things really easy for us. With a personal interest in health and fitness, I undertook an exhaustive study to enlist the best commercial juicer reviews. Before moving further I would like you to understand why juices are such a fad today.
Health benefits of juices
The debate over the health benefits of juices has been on in the health forums for a while now. However, some benefits that they provide are certainly undeniable. For instance, some studies have shown that pomegranate juice has very high antioxidant properties. Commercial pomegranate juice too contains high levels of these antioxidants but depends on the fruit cultivar, its extraction process, and storage conditions. Nevertheless, one or two cups of pomegranate juice per day can have a beneficial effect on CVD and type 2 diabetes patients.
Another scientific study revealed the anti-inflammatory property of plum, pineapple, and black currant juice. This juice concoction was given regularly to overweight individuals on high energy and fat diet. This regimen significantly reduced the inflammatory chemicals caused by the meal.
Wheatgrass juice is another drink proclaimed to be an elixir of life. Well, studies have suggested that this definitely is a cure-all herb. As per research, it has many properties including anti-cancer, blood building, anti-ulcer, and antioxidant to name a few.
However, one needs to be cautious of some very frivolous claims as well. For instance, a study found a link between regular pineapple consumption and higher immunity in children. However, the fact that excessive intake of pineapple can cause acidity in people suffering from GERD can't be ignored. Hence, striking a balance in the diet is the key. Excessive consumption of juices might lead to weight gain rather than the opposite. This is because they are high in sugar. And the debate between whole fruit vs fruit juice is never-ending.
Nevertheless, striking a balance between the two is the way forward.
Did You Know?
In a clinical study on patients with Thalassemia (a condition where the body is unable to produce adequate RBC resulting in low hemoglobin in blood), patients took wheatgrass juice regularly for a while. The results were amazing – there was a 25% reduction in blood transfusion need in 50% of the patients.

What are commercial juicers?
You must be wondering whether a commercial juicer would be a good fit for your kitchen. Well, there isn't a very huge difference between the two. Perhaps, the commercial juicers have a larger capacity to churn out more juice at a time. It has a stronger body for sustaining the tough working conditions and an equally strong motor. But, this is not a hard and fast rule, for I have seen some home juicer brands making minor changes to their existing models to market them as commercial juicers.
However, one very stark requirement for a commercial juicer is the need for commercial certifications. Hence, for commercial products sold in the US, NSF, ETL, UL, and CE are the main certificates required. These apply to juicers as well. While for EU one would require RoHS certification. To know more about the various certifications and what they actually imply you can look at the Government website of NRTLs.
Consequently, if you are looking for a commercial juicer for your restaurant or bar, be sure to check for these certifications. You should also beware of labels like "commercial grade" or "heavy-duty". This is because though they might be able to handle higher volumes, they may not qualify as strictly "commercial" as they may be devoid of the requisite certifications.
Types of commercial juicers
Based on functionality and extraction method
Slow juicer 
These can be single auger (gear), Triturating (twin-gear), or cold press. The basic mode of extraction in these juicers is by crushing the fruits or vegetables and separating the pulp and juice by slow squeezing function. A single-gear (also called masticating) juicer has a single auger to crush the fruits or vegetables. As against this, a Triturating juicer has two gears arranged close to each other. These two together ensure that the input is completely crushed and ground to get high-quality juice.
Some distinctive features of these juicers
Speeds – 40 – 100 rpm
Oxidization rate – very low
Juice degradation time – 36 to 72 hrs.
Quality – very high, low foaming and juice separation happens slowly
Yield – Very high as the pulp is thoroughly juiced and comes out very dry
Noise levels – low
Price – Between $200 to $2000 and above
Suited for – Professional juicers and high volume juicing
Centrifugal juicer
This type of juicer is typically the one commonly used in households. The main reason being that they are very fast and economical as well. The technique it uses is the centrifugal force. The fruits and vegetables pass through a feeding tube to rub against a fast-spinning metal blade with sharp teeth. The teeth shred the material into a pulp and high centrifugal force separates the juice from the pulp. Some households use blenders which also use a similar breaking technique as these juicers. However, a juicer is better equipped to separate the pulp and get a good quality juice. For some good portable blenders, you can check my reviews here.
Some distinctive features of these juicers
Speeds – 3000 – 10000 rpm.
Oxidization rate – moderate to high due to heat produced by high spinning force
Juice degradation time – Within an hour of juicing
Quality – moderate, high foaming and juice separation happens fast
Yield – High but the pulp is wet
Noise levels – high or moderate
Price – Between $40 to $200
Suited for – Casual drinkers though commercial ones are very much used in restaurants
Based on juicing ingredients
Cold press juicer
Masticating juicer
Citrus juicer
Wheatgrass juicer
Juicer for green leafy vegetables
Best commercial juicers at a glance
Cold Press Juicer – Tribest Juice Extractor Greenstar Pro – Go for this best in class professional-quality juicer! It's worth every penny spent.
Masticating Juicer – Juicer Machines, Aicok Slow Masticating Juicer Extractor – This commercial juicer gives you the perfect juice.
Citrus Juicer – Hamilton Beach Commercial HCJ967 High Output Electric Citrus Juicer – Where high standards meet simplicity, you just can't ignore the urge to own it. So go for this super citrus juicer!
Wheatgrass Juicer – Hamilton Beach Commercial HWG800 Wheatgrass Juicer – A reliable brand offering a smart solution for your difficult juicing ingredients. This is a must-have commercial wheatgrass juicer for your business.
Juicer for Green Leafy vegetables – Juicer, Bagotte Masticating Juicer Machines Slow Juicer Extractor – A reasonably priced product with a good juicing capacity for your leafy greens!
Best commercial juicers based on juicing ingredients
My comprehensive analysis has brought me to the following list of best commercial juicers of each of the 5 types based on the ingredients they work best on.
Best Commercial Cold Press Juicer – Tribest Juice Extractor Greenstar Pro
Sale
Tribest Jumbo Twin Gears GS-P502 Greenstar Pro Commercial Heavy Duty Juice Extractor, Gray, Pack of 1
ELECTRIC, COLD-PRESS JUICER: Assures higher nutritional content and freshest-tasting juices by preserving living enzymes, vitamins, and preventing nutrient...
PRODUCES FRESHER JUICE: Magnetic and bioceramic technology embedded in the Jumbo Twin Gears extracts nutrient-dense juice that can be stored longer. Pocket...
VERSATILE CAPABILITY: Juice a wider variety of fruits and vegetables, all without stopping and changing any parts
EASY TO CLEAN: Simple assembly allows easy cleaning. Safety hood cradles the juicing parts
LIVE THE TRIBEST LIFE: Our motto is "Making healthy living easy," and we ensure this with our latest innovations and quality products like juicers, blenders,...
Juicing technique
This juicer falls in the slow juicer category. Cold Press juicers are touted to produce the highest quality juices. And not without reason! Other than working slowly to extract juice with minimum heat production, they work in two stages.
First, they grind the ingredients into very small pieces. After that, this ground produce is pressed with thousands of pounds worth of pressure. This technique ensures that juice is 99% liquid and just 1% pulp. Hence, it can be preserved for around 5 days and there is the least separation or breakdown of nutrients.
About Tribest
I have shortlisted this one after intensive research of the various brands claiming to offer "cold press" juicers. In my opinion, this is an authentic cold press for the reasons I will highlight in the pursuing discussion.
An impressive feature that is a real attention grabber of this specific model is its magnetic and bioceramic technology. It has been provided with a magnet in the twin gears. This, along with the bioceramic material of the twin gear, creates a magnetic field that reorganizes water clusters so as to enable it to grasp as many nutrients as possible and extract them into the juice. The kinetic energy created by the turning gears creates far-infrared which is responsible for keeping the juice fresh for up to 72 hours.
Another feature that caught my fancy is its versatility. You can juice anything with your Greenstar Pro – greens, grasses, sprouts, herbs, and so on.  You can create many awesome recipes besides juicing. Some of them are nut butter, sorbet, and sauces. Besides these, you can use its twin gear as a food processor as well.
Its slow juicing at 110 RPM ensures minimum heat buildup and hence the least oxidation. The juice yield is very high due to slow masticating action and the unique augur design. Its biggest high point is the NSF certification which enables it to be put to commercial use.
User Experience
Some users felt that it occupies a lot of space and difficult to assemble. Well, the assembly gets easier after a bit of acclimatization and you definitely need to mark out a bit of space for this one. Another flip side is its slow juicing speed and the cooling-off time required after 30 minutes of juicing. Hence, if you are looking for very high volume juicing then this may not be the perfect fit. But then you need to shell out much more for a good quality juice which this machine certainly guarantees.
Pros
High-quality juice output
NSF certified
Versatile
Heavy-duty detachable IEC cord
Low noise levels
Cons
Cool-off time needed after every 30 min run
Bit Pricey
Takes up space
My verdict: This, no doubt, is the best in class and a true cold press juicer. Go for high quality juicing experience at a reasonably good price.
Best commercial masticating Juicer – Aicok Slow Masticating Juicer Extractor
Juicer Machines, Aicok Slow Masticating Juicer Extractor Easy to Clean, Quiet Motor & Reverse Function, BPA-Free, Cold Press Juicer with Brush, Juice Recipes for Vegetables and Fruits, Classic Black
🍊 Upgraded Spiral System - 7 segment spiral opening up each cell for maximum juice yield, minimal oxidation, most nutrition.
🍏 80 Rpm Slow Masticating and Grinding - 90% More Nutrition Growth, without creating too much heat and friction. Reserving the vitamins, enzymes, minerals,...
🍍 Juice & Pulp Separation Function - Perfectly separates the pomace from the juice, and extracts the nutrients from the fruits and vegetables into juice....
🍓 Baby Health and Silence - Runs less than 60 decibels. Safe PMMA material, easy to assemble, operate, and clean. Dishwasher-safe parts make cleanup a...
🍎 3 Years of Quality Assurance - This juicer using advanced technology, with UL, ETL certification. Provide lifelong technical consultation.
This 80 RPM slow masticating juicer by Aicok is a must-have if you have a restaurant or a juice bar. This is perfect for commercial use because it is ETL and UL certified. With dishwasher-safe parts, this juicing machine makes cleaning a breeze. Talking about dishwashers, for best dishwasher reviews you can check out my list of best dishwashers.
An interesting feature that caught my attention is its reverse function. This is very useful in unclogging the machine of any ingredients getting stuck. It has a heavy-duty and stable body. This juicer works quietly to churn out a high yield of juice. The 7 segment spiral masticating technology is the key to its high masticating functionality.
User Experience
Overall, the product is well appreciated but there are some users unhappy about the plastic parts. Some users also disliked the slow processing. But hey! masticating juicers a supposed to be slow to get the best juice quality.
Pros
Has all requisite certifications for commercial use
Very quiet
Easy to clean
Slow juicing at 80 RPM
Reverse function for unclogging
Cons
Plastic parts chipping off
Time-consuming
My verdict: Perfect commercial masticating juicer at a good price.
Best Commercial Citrus Juicer – Hamilton Beach Commercial HCJ967 High Output Electric Citrus Juicer
A well-designed juicer from a trusted brand, this one is certainly worth its price. It works silently through its brushless motor and makes high volume juicing a cakewalk. The manufacturers have been very thoughtful in providing 3 reinforced reamers of different sizes. Smallest for lemons and limes, medium for oranges, and the large one for grapefruit. The sealed on-off switch is worth a mention for it enhances the machine's durability. The spout is extra-tall so that you can keep a large storage container. And all this with NSF certification is a feather in its cap for commercial usage.
User Experience
Users are full of appreciation for this high volume and super fast juicer. They love its quite functioning and ease of cleaning. With a capability of 200-240 oz of juice an hour, this machine is always ready for big-time juicing!
Pros
Very Quite
Fast and effortless juicing
NSF certified
High juicing capacity
Dishwasher safe easy cleaning
Sturdy and long-lasting body
Cons
Only for citrus juicing
Expensive
My Verdict – A very good investment for some high volume commercial citrus juicing. Simple and efficient! My thumbs-up for this workhorse!
Best Commercial wheatgrass juicer – Hamilton Beach Commercial HWG800 Wheatgrass Juicer
Another powerful juicer from Hamilton Beach, this one has been specifically built for optimal juicing from dry herbs like wheatgrass. This solid machine has a powerful motor and a heavy-duty build. This is perfect for your commercial use because of its NSF/ANSI std 8 certifications.
A very outstanding feature that really impressed me is the one-year Express Care Warranty. This warranty entitles you a free replacement unit (if required) so that your business doesn't suffer. All parts are very easy to clean as they are built of stainless steel. You can refer to my review on rice cookers where I have discussed in detail about the importance of stainless-steel kitchenware.
Pros
High juice yield
Specifically designed for wheatgrass and other dry herbs
Express care warranty
Commercial certifications
Stainless-steel parts
Maintenance kit included
Trusted brand
Cons
Pricey
Not many customer-feedbacks available
My verdict: An innovative juicer from a reliable brand! Don't let the price color your decision to invest in a successful business partnership with Hamilton Beach.
Best Commercial Juicer for Leafy green Vegetables – Bagotte Masticating Juicer Machines Slow Juicer Extractor
Sale
Masticating Juicer Machines, Bagotte Slow Juicer Extractor, Easy to Clean, Quiet Motor & Reverse Function, Cold Press Juicer for Vegetables and Fruits, Juice Recipes, BPA-Free
UPGRADE THE SPIRAL SYSTEM: 7 upgrade segment spiral with PMMA material, 90% juice yield than other juicer, fully squeeze fruits and vegetables.
JUICE & PULP SEPARATION FUNCTION: Low speed of 80 RPM, perfectly separates the pulp from the juice with less foaming, extracting high-purity juice and leaving...
EASY TO CLEAN & DISASSEMBLE: One-touch disassemble design, easier clean-up, dishwasher-safe parts. Press "Reverse" Function to helps to clean the machine and...
HEALTH & QUIET MOTOR: Runs less than 60 decibels, all detachable parts are made of high quality food grade anti-oxidation materials,100% BPA free.
3 YEARS QUALITY ASSURANCE: This juicer provide lifelong technical consultation and a 3-year warranty. Premium quality by FDA, ETL certification.
This juicer by Bagotte is perfect for your leafy green vegetables because of high quality masticating capability. With 80 RPM, this juicer extracts maximum juice with minimum foam. It is FDA and ETL certified so you can put it to commercial use without a second thought. With a quite functioning, this machine is made up of a very high-quality BPA-free material. My favorite is its reverse functionality which helps in cleaning and declogging.
User Experience
Most users found it very easy to assemble as well as disassemble for cleaning. Frankly speaking, I didn't find any complaining users which is an achievement in itself.
Pros
Not very expensive
Commercial certifications available
Easy to clean
Reverse function for declogging
Slow masticating function at 80 RPM
Quiet motor
Cons
Not very well known brand
Not many user feedbacks available
My Verdict: It is value for money and perfect for your leafy greens.
For more options in juicers for leafy greens, you can also refer to our reviews here.
My selection criterion
If you are buying a commercial juicer it is very important to first analyze your exact needs because this is an important business decision. A commercial juicer is quite expensive because it is built for specific needs. You can not use a home juicer at your restaurant as you need to fulfill certain legal and hygiene requirements to run a business. Hence, I have used the following criterion in my research to bring to you the best commercial juicers.
Certifications 
This I feel is the most important aspect of a commercial juicer. Without the requisite certifications, you might land up on the wrong side of the law while running your business. Hence, I have only included those juicers which are fully certified for commercial use. During my research, I did find a few juicers that looked attractive because of their good capacity, cost, or technology. However, I had to exclude them from the list because they did not have adequate certifications. For juicers for your personal needs, you can look at our juicer reviews.
Speed
Speed is important for the quality and quantity of juice output. Generally, slow juicers extract the best quality juices with minimum nutrient loss. Nevertheless, from a business point of view, if you operate a juice bar, then you would need a high churn out capacity as well. Hence, I have tried to maintain a balance between the two in the list provided.
Type of usage
I have specifically searched based on the ingredients that are best juiced by a particular juicer. Hence, I have listed a juicer in each type of juicing ingredient category. Having said that, it does not imply that a juicer listed under one ingredient category will not be good for the other. For example, the Tribest Juice Extractor Greenstar Pro is a perfect cold press juicer for the majority of the fruits and vegetables.
Ease of cleaning
This is an important feature for a commercial juicer because of the heavy usage it goes through. Hence, easy cleaning juicers hold a higher weightage in my reviews.
Cost
With the price, you are in a tricky space as the higher the cost, the better the features. However, higher cost also increases the business expense. Hence, I have endeavored to strike a balance between the features and cost. I have not included some of the very expensive models though they might have had some additional features. At the same time, I have not compromised features with the cost.
Size
I feel that home users are more sensitive about size as compared to businesses. That in no way implies that I have not considered optimal size juicers for your business.
FAQs
Is juice good for weight control?
Well, this is quite a debatable topic. In fact, many health experts advise quite the opposite. However, balancing between juice and whole fruits and vegetables holds the key here. Juice cannot be a replacement for food as it digests fast and makes you feel hungry soon. One or 2 glasses of juice a day could do the trick and help you cover for the 10 fruit a day diet.
Can's I use a blender instead of a Juicer?
Yes, you can. However, it may not provide you with the best quality of juice as it does not completely separate the pulp from the juice. A juicer completely separates the two and extracts maximum nutrients into the juice for quick absorption into your blood.
Why is juice rich in antioxidants?
Experts say that fruits store antioxidants in their skin. Hence, juicing extracts all these nutrients into the juice which may be otherwise difficult to digest and absorb.
Conclusion
Overall, Tribest Juice Extractor Greenstar Pro is my choice for the best commercial juicer. It is very versatile and produces the best quality juice extract. However, the other juicers on my list too give it a good competition and each one has its own unique place.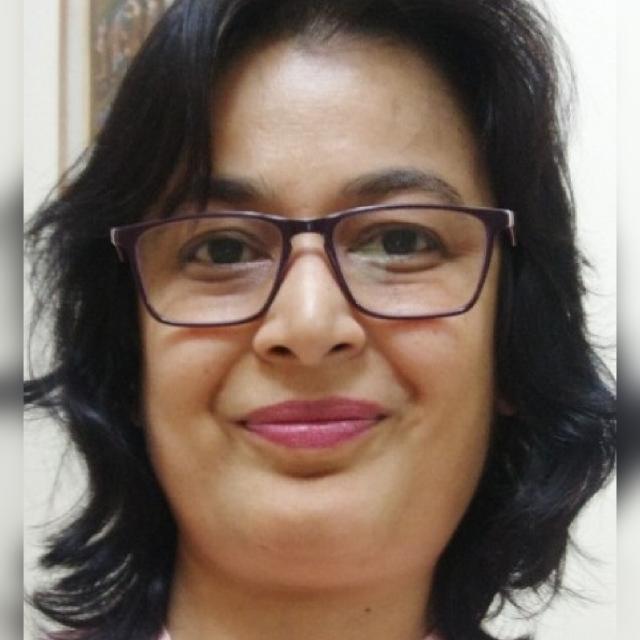 A graduate in Computer Science with post-graduation in Finance, Manisha Dhiman Kant is a stay at home mom. Having worked with multinational companies for around 10 years, she chose to work from home to balance her family commitment and work life. Since then she has written content on various areas of management, life, and technology. An avid online shopper, Manisha enjoys writing frank reviews for the benefit of other shoppers especially in kitchen gadgets and appliances category because that, she feels, is her forte (an entitlement most moms have because of having spent substantial time in the kitchen).