A smoothie is a thick blended beverage usually pureed in a blender containing fruits or vegetables as well as an additional liquid such as fruit juice, vegetable juice, milk or yogurt is used to maintain it's consistency.
As Smoothie is made of fruits & vegetables, so it's very healthy and has great nutrition properties, hence I would recommend you to kick-start your day with a glass of smoothie. Now you must be wondering about how to make a glass of smoothie? Let me share that making a smoothie is pretty easier as compared to other drinks. Smoothie can be made with and without Blender. Yes, you heard right and here I am to share with you on process and tips to make a perfect smoothie using a blender and without using a blender too.
Ingredients Required To Make Smoothie
Smoothie is popular because it absorbs fruit and vegetables in a nutritious way, and if you use the right amount of ingredient then it will turn out to be the healthiest drink. I usually use the below-mentioned ingredients for making my smoothie.
Fruits: Fresh or frozen fruits such as bananas, berries, strawberries, plums and mangoes can be used to make fresh and delicious Smoothie.
Vegetable: Spinach is something that is commonly used to make a healthier version of smoothie. Few other fruit-friendly vegetables such as cucumber, beetroot, ginger,pumpkin and carrot are good option.
Nuts and Herbs: Adding nuts to your smoothie will increase the nutrients level dramatically. Nuts & Herds like almonds, walnuts, chia seeds and hemp seeds can be added to your Smoothie.
Natural Sweeteners: Natural Sweeteners such as Coconut water, maple syrup and honey can be used to add sweetness to your smoothie which is even a good source of minerals and vitamins.
Making Smoothie With Blender
The value of a good blender as an integral component of each kitchen can not be negated when we speak of smoothies. The secret behind any tasty smoothie is also a great mixer or blender. To get yourself the best blender, you can check out our experts' reviews for the best blender for Smoothie, blender with a glass jar, and best blender for a protein shake
There is no science behind the creation of a perfect smoothie, it's quick simple & easy. Here are steps to create a great and delicious smoothie at home:
Get 1 cup of chunks of any fresh or frozen fruit or vegetables. I use my food processor for this step. You can check out our expert recommendation for the best

food processor

.

Add half a cup of fluids/yogurt and ice cubes to it.

A teaspoon of natural sweetening as mentioned above can be added.

In a blender, put all the ingredients and whirl it.

Let the flavors cool down (this is optional) in the refrigerator.

To garnish you can sprinkle your choice of nuts and herbs.
Making Smoothie Without Blender
I am often asked on how to make a blender-free smoothie. Many people believe that a blender is necessary to make a smoothie. It is ideal if you have a blender. But what about those days when you have no blender but want a lovely fruity drink? For instead, you are on vacation, staying with friends, got a power cut, broke your blender or just don't have a blender.
So, here I am sharing a few easy steps with you to make a delicious smoothie without a blender:
First of all, choose soft fruits or vegetables. Like whenever I am making a smoothie without a blender then I prefer using banana, mango or ripe avocado.

In a bowl, mash them using a hand masher until smooth.

Furthermore, add a little liquid, I use milk or water and combine with a whisk.

Continue to add some liquid at a time and then thoroughly mix to prevent bumps.

When you had added and blended all your liquid – then it's time to enjoy!
Few Tips To Make A Perfect Smoothie
The use of green vegetables can be a very good combination of nutrients as they contain low calories.

Use natural sweeteners or pick some fruits that add smoothie-like apples and bananas to natural sweetness.

If you are making a smoothie with a blender then use your blender in steps, first run the blender to create a creamy texture, then use a liquid base to change thickness.

If you do not have a blender, then your approach to select ingredients is essential. Fruits that mix easily and create a super-smooth texture are the secret to good smoothies.

If you are using frozen fruit, make sure that it's fully defrosted before you make your smoothie.

Last but not the list, wash off your utensils by using Dish Washer. Check out the collection of 

Best Dish Washer

.
So, isn't this so simple? Two different, easy, quick, healthy, and delicious methods to make a smoothie i.e. making a smoothie with or without a blender.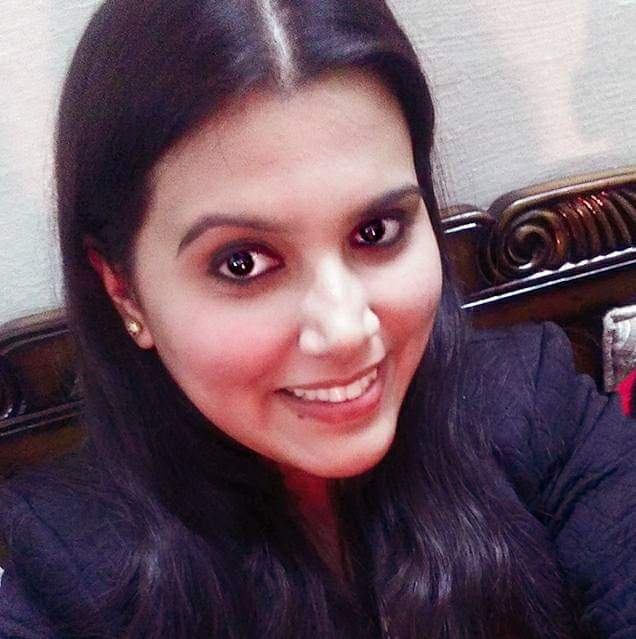 Kritika has been writing content & blogs for more than 4 years now. Her years of experience taught her how to balance facts with the right blend of emotions to strike a chord with readers. Her strength is writing original content with the right personal touch. She usually explores in various niches, but specifically, she is passionate about writing on Kitchen Gadgets, Appliances, Travel and Food.