Nut butter has gained popularity among fitness freaks for its immense health benefits. Whether you add it in your smoothie or your bakes, it is finding immense use in healthy diets. Though peanut butter is very popular, other kinds of nut butter too are gaining popularity. Some of them are Almonds, Walnuts, Pecans, and so on. All of them are undeniably nutrient-dense foods and have made their way into healthy diets. For more information on some health benefits of nuts, you can check here. Hence, I have focused my research on the best food processors for making nut butter at home.
Why use nut butter?
1. For weight watchers
Nuts make you feel fuller as they are rich in fiber and proteins. This attribute the body provides energy even as the calorie intake is reduced. Nuts also help your body burn energy even while resting.
2. Unsaturated fat supply
The body needs fat for energy and nuts are high in unsaturated fatty acids or good fats. This helps in stabilizing sugar as well as cholesterol.
3. Nutrient-dense food
As already suggested, nuts are very high in various nutrients such as zinc, vitamins E and B6, Folic acids, potassium, etc.
4. Antioxidant property
Certain chemicals in nuts like phenols, flavonoids, vitamin C, etc. have antioxidant properties and help in protection against cancer. They are also good for the heart.
5. Save from heart problems
Since nuts lower cholesterol, a substance that blocks arteries resulting in heart diseases, they save you from strokes and heart attacks.
6. Type 2 Diabetes control
Because of their weight control property, they can indirectly help in lowering blood sugar which is related to weight gain.
7. Magnesium for overall health
This mineral, found in abundance in nuts, is very good for nerves, bones, blood sugar, blood pressure, and even DNA. Hence, nut butter is certainly a very healthy choice.
For more information on the health benefits of nuts and butter, please refer to this study.
Why use a food processor to make nut butter?
You must be wondering why to take the pain of preparing nut butter at home when it is readily available in the market. My take on this is that commercial products can never match the purity of things made by your own self. Nut butter prepared at home is preservative-free and fresh. You can be sure of the quality of ingredients used and have control over any additives to your recipe. For instance, commercial nut butter has sugar added to enhance the taste. However, you might want to replace this with some other natural ingredients like honey. Making nut butter at home will also be cost-effective.
Some of you must be wondering if you can use a blender for making nut butter. Well, I would say that both blenders and food processors have unique functions with some overlapping. However, both are essential items for your kitchen. Blender could be good for peanut milk as it requires some amount of liquid to be added for blending, but for nut butter, a food processor is the best. I have compiled a list of some great portable blenders for your reference if you are planning to buy one.
Summary of best food processors making for nut butter
Following is a list of the best food processor for
Did You Know?
All parts of almonds (hull, shell, and skin) are rich in antioxidants. Though its skin represents just 4% of its total weight, it contains 70-100% of the total phenolics contained in the nut. So, it's best to consume it with the skin!

Best Food processor for nut butter – top reviews
A food processor makes life very easy by its capability of processing food for various needs. However, not all food processors are capable of extracting nut butter for you. My list of food processors takes into account this specific function along with the various other functions it's supposed to do. Nevertheless, we have also compiled a list of inexpensive food processors that you can refer to.
#1. Best Food Processor for chopping nuts – Braun FP3020 12 Cup Food Processor
This strong food processor from Braun is a perfect machine for chopping your nuts and making smooth nut butter. Its numerous attachments enable it to fulfill all your kitchen needs of chopping, slicing, shredding, whipping, and kneading. With a capacity of 12 cups (for dry ingredients), this processor is all in one. So, whether you are making some yummy dips or healthy homemade hummus for your family, this machine will do all your work in a breeze.
What enthralled me most is its Dual-Control system. There is a preset function apart from the 11 processing speeds which together help in controlling the performance. And not to mention the legacy of the brand, well known for its extraordinary German engineering. With a 600 Watt powered motor, this super-machine certainly deserved the top position on my list of the top food processors making a variety of nut butters.
User experience
Users have rated it 4.5 stars out of 5 which gives immense goodwill to this product. They are all praise for its quiet functioning, a feature not readily available in other processors. It is completely leak-proof and thus very well appreciated. Ease of cleaning earns it some brownie points. Most of its parts, barring a few, are dishwasher-safe. To know more about good dishwashers, you can refer to my review here.
I didn't find many complaints except for the need for a better instruction booklet and the gap between the lid and the blade where things get stuck. Well, I won't fret too much over both these complaints.
Pros
Well known brand
Silent function
Strong build
12 cup capacity
Energy efficient
Compact design for easy storage
Easy to clean
Mid-range pricing
Con
The motor is not very powerful
Only 1-year warranty
My Verdict: This German brand processor is every worth its price! Perfect value for money!
#2. Best Food Processor for Peanut butter – Cuisinart DFP-14BCWNY 14-Cup Food Processor
Sale
Cuisinart DFP-14BCWNY 14-Cup Food Processor, Brushed Stainless Steel, White
Includes stainless-steel slicing disc, shredding disc, and new chopping blade
720-watt large-capacity food processor with intuitive "on" and "off/pulse" buttons
14-cup Lexan work bowl; extra-large feed tube; small and large pushers.Everything except the base is dishwasher safe
Spatula, instruction/recipe booklet. Detachable Disc Stem MC Cubic Feet: 1.14
Product Built to North American Electrical Standards
This well-respected brand brings to you a large-capacity food processor for preparing smooth peanut butter. Its 720 Watt motor can be run continuously for a longer time. Hence, this machine can easily grind your nuts pretty well to make a smooth butter out of them. The extra-large feed tube reduces your work of chopping long vegetables to fit in. Its versatile functioning does all the work you can ask for i.e.chopping, shredding, slicing kneading, and so on. With a full 5-year warranty for the motor and a 3-year limited warranty on the body, you can work with complete peace of mind.
The accessories (spatula and recipe booklet) that come with it are definitely a bonus. I really liked its pulse button which helps you to control the amount of shredding you want to do.
User experience
Users love the smooth nut butter this machine makes, especially the peanut butter. This is mainly because of its powerful motor. Its large capacity is a real favorite with commercial users or those with bigger families. However, if you want to make peanut butter in small quantities, then it may not be the perfect option for you. On the flip side, some users have found it not very good at shredding cheese. But it is dishwasher-safe and easy to clean.
Pros
Powerful motor
5-year warranty
Large capacity
Well known brand
Big feeding chute for whole vegetable processing
BPA-free plastic
Silent function
Cons
Difficult to process small quantities
Expensive
My verdict: This model from a brand with more than a 30-year legacy is a good option for peanut butter extraction. If you are looking for a large capacity processor then your search ends here!
#3. Best Food Processor for Nuts and Dates – Ninja BN601 Professional Plus Food Processor
Ninja BN601 Professional Plus Food Processor, 1000 Peak Watts, 4 Functions for Chopping, Slicing, Purees & Dough with 72-oz. Processor Bowl, 3 Blades, Food Chute & Pusher, Silver
MOST POWERFUL KITCHEN FOOD PROCESSOR*: The 1000-peak-watt motor can process the toughest ingredients with ease. (*under $200, based on average selling price and...
PRROFESSIONAL PERFORMANCE: Dedicated blades and discs deliver restaurant-worthy results. Precisely chop, consistently slice, and evenly mix all in one...
4 VERSATILE FUNCTIONS: 4 Auto-iQ intelligent preset programs make food prep easier with 3 speeds – low, high, and pulse. Chop veggies, shred cheese, and make...
XL PROCESSING CAPACITY: The 9-cup (72-oz.) processing bowl delivers consistent results whether you're chopping a small batch (a few garlic cloves) or an...
MIX DOUGH IN SECONDS: Powerful dough mixer has the torque to fold in ingredients quickly and evenly, making up to 2 lbs. of dough in as little as 30 seconds.
This 1000-peak-watt processor is powerful enough to chop your nuts and dates within a few minutes. With a 9 cup capacity, it is equally good for processing small batches of ingredients. The 4 Auto-iQ Intelligence Preset Programs are the real show-stoppers.  They help to make meal-prepping a breeze with the same consistency every time at the press of a button.
Furthermore, if you want to make some sumptuous hamburgers, then this power machine will surely grind your meat to the exact consistency you require. Even for our vegan readers, this product understands the effort they need to put in for every meal. It can make your chopping and slicing work pretty smooth indeed.
User Experience
Users have greatly appreciated its sharp blades and quick processing due to its powerful motor. Some issues have been reported about food getting stuck in the hole where the grater is fixed. Some also found cleaning the machine a bit of a pain. On the whole, users love its versatile functionality and fast slicing, shredding, and chopping capability.
Pros
Powerful motor peaking up to 1000 Watts
Versatile functioning
Good capacity
Auto-iQ Intelligence Preset Programs
BPA-free parts
Not expensive
Cons
My Verdict: This processor can handle just anything. It's good value for money and a top choice of many buyers!
#4. Best Food Processor for Grinding nuts – Hamilton Beach Stack & Snap 8-Cup Food Processor
Hamilton Beach Stack & Snap 8-Cup Food Processor & Vegetable Chopper with Adjustable Slicing Blade, Built-in Bowl Scraper & Storage Case, Silver (70820)
Slice, Shred, Chop, Puree and Knead Versatile Processing Lets You Create Homemade Nut Butters and Cauliflower Rice, Slice From Thick to Thin, Shred Coarse or...
Easy Assembly With Quiet Operation Stack & Snap Design Requires No Difficult Twisting or Locking Quieter Motor Creates Less Harsh Noise
Built-In Bowl Scraper & Sealed Bowl the BPA-Free, 8-Cup Bowl Is Sealed to Prevent Liquid Leaks and Includes a Removable, Built-In Bowl Scraper That Eliminates...
Large Feed Chute: Fits a Whole Block of Cheese for Quick, Easy Processing and Less Prep Time
Five Attachments With Convenient Storage Reversible Shredding Disc, Adjustable Slicing Disc, Stainless Steel S-Blade, Dough Blade and Bowl Scraper Included Case...
This thoughtfully designed versatile processor is the perfect choice for your nut-grinding requirements. With its five attachments, it can do almost anything you want for meal prepping. I liked its inbuilt bowl scrapper the most. This functionality helps you save time because you don't need to keep scrapping while processing. Another highlight of this model is its leak-proof BPA-free bowl stack and snap design for locking. The large feed-chute which can fit a whole block of cheese is a blessing for quick meal prep. The 8-cup capacity is neither too huge nor less. The box included with it for storage of blades and discs is a sure winner.
User Experience
Users love the ease-of-cleaning aspect of this machine. I can also vouch for the importance of this facet of a food processor. While sifting through umpteen reviews and features of food processors, I realized that users complained about cleaning issues with many machines. They were very unhappy about food getting lodged in hidden places which makes it very unhygienic as these are difficult to clean. Well, not this one!. It is dishwasher-safe and has no hidden spaces for food to get stuck. However, if you are looking for a good dishwasher for your processor, here is my buying guide.
Some issues were reported with the bowl scraper which broke off easily for some. Food also got stuck on it for some so had to use a spatula anyways. Cord storage is a good feature but has its own minus. The cord is stiff and difficult to use. Doesn't qualify for a deal-breaker, I would say!
Pros
Brand legacy of 100 years
Two speed + pulse function
Versatile function with 5 attachments
innovative locking design
Easy to clean and assemble
Large Feed-chute
Medium capacity
multiple attachments
Built-in bowl scraper
Convenient storage box provided for blades and discs
Not very expensive
Cons
My verdict: This affordable food processor is backed by a well-known brand. Go for this versatile model without a second thought.
#5. Best Food Processor for Almond Butter – Breville BFP800XL Sous Chef 16 Pro Food Processor
Sale
Breville BFP800XL Sous Chef 16 Pro Food Processor, Brushed Stainless Steel
Comes with 5 multi function discs and 3 blades out of the box
5.5 inch super wide feed chute reduces the need to pre cut most fruits and vegetables
Includes 2 BPA free processing bowls: 16 cup (3.8 L) large bowl; 2.5 cup (600 milliliter) small processing bowl
LCD display displays count up and count down auto timer; Voltage: 110 to 120 Volts
Accessory storage box can be stored horizontally or vertically based on storage space; Stainless Steel Blades; Plastic Spatula
If you are looking for a powerful food processor for perfect almond butter, then your search is over. Breville brings to you this high-end model that fulfills all your needs of speed, versatility, and perfection. With a powerful motor of 1200 watts, this power-horse is capable of handling almost anything. It comes with 5 multi-functional discs and 3 blades for your professional cooking. A wide feed-chute is another saver as you don't have to pre-cut fruits and vegetables. A very thoughtful aspect is that it comes with 2 BPA-free bowls (16 and 2.5 cup capacities) for all your big and small needs. A sure attention grabber – an LCD display that has both up and down auto timer. I love the storage box in which all the discs and blades can be nicely stored.
User Experience
The multiple chute options have found a real flavor with the users. It takes care of both the bigger and smaller ingredients for slicing. They are also enthralled by the variability in slicing thickness enabled by its slicing discs. The 24 settings of this disc let you slice up to the paper-thin level of 0.33 mm or as much as 8 mm thickness. Its compact design, despite its large capacity, earns many brownie points.
On the flip side, there have been some complaints regarding the breakage of the bowl. However, the company is more than happy to replace any such damaged parts within the warranty. Another not-so-good feedback is that it is not dishwasher-safe and also very heavy.
Pros
Powerful motor
Very versatile
Compact yet large capacity
LCD display
Good accessories
Heavy-duty build
2 size bowls and feeding chute
Cons
Very expensive
Issues with easy breakage of blades and bowl
Not dishwasher-safe
My Verdict: If money is not the issue, this is a good investment. Breville is a brand that speaks for itself! Hence, going for this product is a decision you will never regret!
And if you are planning to make some sumptuous meals using a food processor, don't forget to have a look at our rice-cooker review for some great cooking.
My Selection Criteria and Buying Guide
A food processor is a woman's best mate in the kitchen. But for it to be really helpful, it needs to have many features. Hence, I have only selected those models that fulfilled the following yardstick.
1. Motor Power
The power of the motor decides how fast it processes the ingredients. The more powerful the motor, the smoother will be the nut butter. In my experience, anything from 450 watts and above should be a good benchmark for power. Accordingly, my list contains products that have a power of 450 Watts and above.
2. Blades
Blades are the next important components of a processor. It is heavily dependent on blades for the various functions of chopping, grinding, slicing, etc. Unlike a blender that has specialized blades, a processor has discs and blades for various functions. The expensive models have more varieties as compared to the less expensive ones. However, I have enlisted models that cater to the most useful capabilities.
3. Noise levels
A quiet functionality is an important feature and all my processors range between low to medium noise levels. Hence, I have kept this in mind while adding each product to my list.
4. Safety
This is an imperative feature for all electronic gadgets. Safety features in each product listed above vary from anti-splash design safety to motor integrated activation triggers.
5. Containers
These vary from 8-cup to 16-cup capacity and you can choose as per your requirements.
FAQs
1. Will I be able to use my processor as a juicer?
Some processors do have separate juicer attachments for your juicing requirements. Even if yours doesn't have, you can use the grinding attachment for juicing.
2. Can I process hot ingredients in my processor?
It's better to cool down the ingredients for safety reasons.
3. How is a pulse function useful?
It is helpful for controlling the amount of processing your ingredients need.
Conclusion
My aim during this entire research has been to enlist the best food processors for making nut butter that caters to most of your needs. There can never be just one gadget that perfectly ticks all checkpoints for everyone. However, Breville BFP800XL Sous Chef 16 Pro Food Processor is one such model that can tick most of your checkpoints. However, if it doesn't tick your budget benchmark, then Cuisinart DFP-14BCWNY 14-Cup Food Processor and Braun FP3020 12 Cup Food Processor qualify for good mid-range choice.
And finally for the price-conscious buyers Ninja BN601 Professional Plus Food Processor and Hamilton Beach Stack & Snap 8-Cup Food Processor give a good value for money.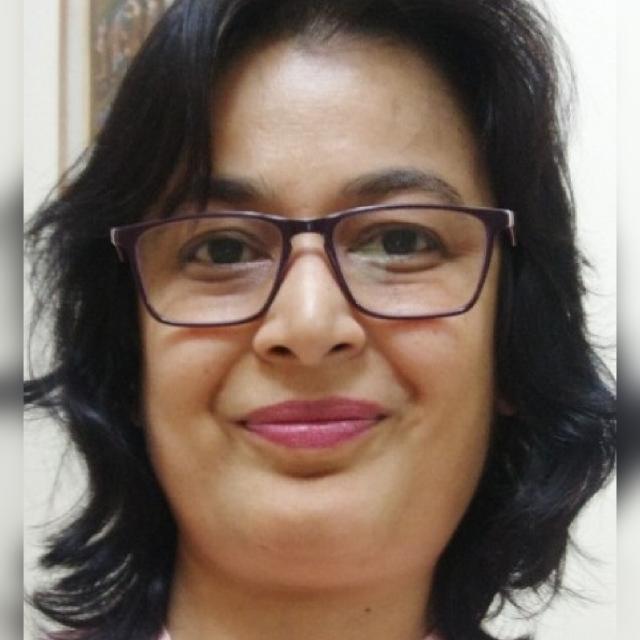 A graduate in Computer Science with post-graduation in Finance, Manisha Dhiman Kant is a stay at home mom. Having worked with multinational companies for around 10 years, she chose to work from home to balance her family commitment and work life. Since then she has written content on various areas of management, life, and technology. An avid online shopper, Manisha enjoys writing frank reviews for the benefit of other shoppers especially in kitchen gadgets and appliances category because that, she feels, is her forte (an entitlement most moms have because of having spent substantial time in the kitchen).