Whether you want to celebrate Christmas or the birthday of your little one or you have just been promoted, one thing is common to all these occasions – a cake. In other words, cakes are the heart and soul of all celebrations, be it personal or official. Furthermore, baking cookies or muffins is the sure-shot way of making your little ones happy by creating some sweet and delicious treats at home. Hence, I have done exhaustive research to get you the best ovens for baking.
Health benefits of baking
Baking has a far more reaching impact than just creating mouth-watering treats. In fact, you can bake your way into a healthy lifestyle by selecting the best oven for baking other foods as well. For instance, instead of frying your seafood, you could just put it in an oven and bake it with very little oil. Since this would avoid your consuming too much oil with your fried fish, it is certainly a healthy option. Furthermore, start your day with a fresh fruit smoothie from the list of blenders we have so diligently compiled for you.
However, you need to keep in mind that you use minimum oil content in your preparation so as to get the maximum benefit of this way of cooking. For some more information on the health benefits of baking, you can refer here.
Types of ovens
There are many different varieties of ovens available in the market based on size and heating technology, etc.
Ovens based on capacity
These could be counter-top ovens starting with 0.5 to 1.5 cubic feet volume and heights up to 24 inches. These are great space savers and can do both baking and grilling jobs. They are also called single ovens because cooking and grilling can't happen simultaneously in them.
Then there are double ovens which have a higher capacity which can be as high as 35 inches. They are built-in under the counter. They are roomier than the counter-top ones and are more versatile.
Ovens based on heating technology
To start with, conventional ovens have a stationary heating technology. In effect, the heat rises from the bottom up. As a result, the heat is disproportionate resulting in unequal cooking at times. However, these can use both gas or electricity for heating.
On the contrary, the other types of ovens are called convection ovens. They use a fan to circulate the hot air. Hence, they tend to produce more even heating in the oven chamber as compared to the conventional ovens. In fact, various studies on the impact of temperature and airflow conditions have shown a significant impact on the quality of baking. For a detailed view on this, you can refer to this article.
Ovens based on cleaning technology
Today's technology has made it very easy for us to bake without worrying about the after-bake cleaning rigmarole. This has been achieved by using two types of oven technologies – pyrolytic and catalytic technologies.
The pyrolytic ovens clean off food stains by putting them through very high temperatures. As a result, the food-remains burn down to ashes and you just have to remove the debris from the bottom.
On the other hand, catalytic ovens are lined with chemicals to absorb food spills. However, some users are skeptical about the impact of these chemicals on humans. Moreover, both these technologies add to the overall product cost.
Ovens based on the source of heat
Based on what source does your oven use for baking, there can be two types of ovens – gas or electric. Evidently, gas ovens use gas for baking which results in faster heating. However, because of uneven heating, the cooking requires some amount of manual interference for the best results. As a result, these ovens are not very popular.
In contrast to gas ovens, electric ovens use electric coils for heating. Hence, they take some time to reach the desired heat level. However, the heat distribution is quite steady the oven chamber remains dry.
Did You Know?
The earliest use of ovens dates back to 29,000 BC found in Central Europe. Pits were dug and covered with yurts for boiling and roasting mammoths.
Summary list of the best ovens for baking
#1. Overall Best oven for baking
Breville BOV900BSS Smart Oven Air Convection
– Perfect choice for your serious baking needs. This one will sweep you off your feet with its immense capability.
#2. Best oven for baking – mid-range
Breville BOV800XL Smart Oven
– Once again, Breville's smart oven outperforms others for your medium-capacity baking needs.
#3. Best oven for baking – Chef's choice
Cuisinart TOB-260N1 Chef's Convection Toaster Oven
– If you are a Chef, then with this Cuisinart you can see your vision turning to reality. You couldn't ask for more.
#4. Best affordable oven for baking
Oster Extra Large Digital Countertop Convection Oven
– Extra-large yet affordable oven, this oven is your party genie. No matter how much you need, this Oster will never fall short.
#5. Best small-size oven for baking
Panasonic FlashXpress Compact Toaster Oven
– While it may seem small, this Panasonic oven is certainly big at its job.
#6. Best low budget oven for baking
BLACK+DECKER CTO6335S Countertop Convection Toaster Oven
– If you want to go easy on your pocket without any compromise on quality, then this is the one.
Best ovens for baking – features and ratings
Sale
Breville BOV900BSS the Smart Oven Air Fryer Pro, Countertop Convection Oven, Brushed Stainless Steel
The Breville Smart Oven Air with Element iQ System is a versatile countertop oven allowing you to roast, air fry and dehydrate; Use super convection to reduce...
ELEMENT iQ SYSTEM: Using 6 independent quartz elements, smart algorithms steer power to where and when it's needed to create the ideal cooking environment;...
AIR FRY & DEHYDRATE SETTINGS: Air fry French fries and other family favorites; Higher temperatures combined with super convection (maximized air flow) deliver...
SUPER CONVECTION TECHNOLOGY: 2 speed convection fan (super & regular) offers greater cooking control; Super convection provides a greater volume of hot air to...
13 COOKING FUNCTIONS: Super versatile countertop oven and air fryer with 13 functions to guide you to perfection: Toast, Bagel, Broil, Bake, Roast, Warm, Pizza,...
The first on my list of the best ovens for baking is the Breville model BOV900BSS smart oven. You will soon find out why this is the best in class.
This spacious oven with super convection technology is one of the finest in this category. This technology provides for a two-speed convection speed so that you have greater control over your cooking. Additionally, it ensures an even heat distribution leading to perfect baking outputs.
Furthermore, it has been endowed with Precision cooking and Element IQ. This unique technology uses 6 independent quartz heating elements. As a result, they provide more heat to areas that need more of it for flawless output.
User Experience
Talking about user experience, for the most part, users are quite impressed with its functionalities. Specifically, the air fryer mode has found special favor with users cutting down on oil. Manufacturers have done a tremendous job on its design, features as well as capacity. To list a few, high-quality racks, double racks, magnetic rack-puller design, and much more.
However, some users have found the fan noise to be quite high. Another not-so-good feature is the front panel fan switching on even when not needed. Well, we could live with these flaws, especially, when there are numerous other useful features to counter these.
Pros
Dual speed convection – Super and Regular
Even distribution of heat
Eliminates the need for buying a separate air-fryer
Large interiors –  1 cubic foot volume
Versatile – 13 preset programs
2-year limited warranty
Wide and clear LCD display
Power – 1800 Watts
Cons
My Verdict: Perfect own for the serious bakers. Features fully justify the price. So, you can go for this one without any second thoughts.
At the same time, if you are looking for some more kitchen gadgets don't forget to refer to my article on best rice cookers.
Breville BOV800XL Smart Oven Convection Toaster Oven, Brushed Stainless Steel
The Breville Smart Oven with Element iQ System is for the home cook who needs a convection countertop oven with high performance and versatility; Reduce your...
ELEMENT iQ SYSTEM: Using 5 independent quartz elements, smart algorithms steer power to where and when it's needed to create the ideal cooking environment for...
CONVECTION POWERED: The Smart Oven's convection setting reduces cooking time by up to 30%; An inbuilt fan circulates the hot air within the oven which speeds...
9 COOKING FUNCTIONS: versatile countertop oven with 9 cooking functions to guide you to perfection: Toast, Bagel, Bake, Roast, Broil, Pizza, Cookies, Reheat and...
LARGE CAPACITY: Large 18.5 x 15.7 x 11.1 inch interior with enough room for 6 slices of bread, 6 cup muffin tray and a 13 inch pizza, made to perfection
Another intelligent oven from Breville appears on my list of the best ovens for baking. But this time it's the BOV800XL model which is slightly small than the previous one. Having said that, I would like to emphasize that it is in no way lagging in the basic features. That is to say, it has the Element IQ technology that is the unique feature of this brand. Then the preset functioning is also available, albeit 9 viz a viz 13 of the higher model. Similarly, the quartz heating elements are 5 as against 6 in the 900BSS. However, it has the backlit LCD just the same. In short, this little brother of the mighty 900BSS is equally competent while being light on your pocket.
Pros
5 quartz heating elements for higher heat coverage
Eliminates the need for buying a separate air-fryer
Medium interiors –  13 in Pizza or 6 slice toaster capacity
Versatile – 9 preset programs
Wide and clear LCD display
Power – 1800 Watts
Cons
Some user issues with the non-stick accessories included
Only 1-year limited warranty
My verdict – This is a perfect mid-capacity oven at a reasonable price.
For a healthy life-style, combine your baked meals with some healthy juices, churned out from some of the best juicers we have compiled for you.
Sale
In the third place, we have the Chef's choice from Cuisinart. Now, this is the best oven to bake for a chef because of its unparalleled functionalities.
To begin with, it comes with advanced cooking technology. What I specifically liked about this is the controllability of cooking. For instance, you can customize the heat level as per the number of slices for toasting. Thus, every time you will get the optimized toasting time and perfect outputs. Similarly, you can choose the pizza size (up to a max 13-inch) you are cooking. Hence, the oven will automatically adjust the heating as per the size to give you a precisely cooked pizza.
Another unique feature that swept me off my feet is the numerous cooking options available to choose from. Whether you want to bake a Bagel or a Waffle or anything else, you just name it and the function is there. What I found to be even more enticing is the dual cook function. In effect, you can run 2 cooking functions at totally distinct temperatures consecutively. Additionally, you can manually add 30 seconds to the cooking cycle in any of the 30+ options. And finally, with a plethora of accessories and 4 interior rack positions, this is a Chef's fantasy fulfilled.
Pros
Extra-large capacity – 9 bread slices, 13-inch pizza, or 5-pound chicken
4 rack capacity
2-rack simultaneous usage ability
Accessories include 2 oven racks, broiling pan, 13-inch pizza stone, removable crumb tray, recipe booklet
Oven light while cooking
Non-stick interiors
5-Quartz heating
Programmable pizza size and bread slice options
2-convection setting
Auto slide-out rack
Quiet functioning
3-year warranty
Power -1800 Watts
Cons
Some users experienced an issue with the function labels rubbing off pretty easily
Expensive
My Verdict: An absolute dream come true for a Chef. Perfect for your experimental cooking!
Meanwhile, you could further improve your health and also make your life easy with our list of the best blender-food processor combinations.
Sale
Oster Extra Large Digital Countertop Convection Oven, Stainless Steel (TSSTTVDGXL-SHP)
Countertop convection oven features convection technology for fast, even heating
Digital settings for pizza, bake, broil, toast, and defrost
Large interior fits 2 take and bake pizzas, a family sized chicken, or 18 slices of bread
Easy clean interior and 90 minute timer with auto shut off feature
Includes 2 oven racks, a baking pan, and an integrated broiling rack. Watts: 1500W
Another exceptional product on our list of the best ovens for baking is the Oster Convection oven. While this one has a huge capacity, it is also an affordable one. I have included it on my list because it has all the features of a top-end oven yet it is not as expensive.
Firstly, it comes with an immense capacity to hold as many as 2 large frozen pizzas. In fact, I was quite impressed by its capacity to accommodate up to 14 slices of bread at a time. Secondly, its multilevel cooking functionality makes it perfect to entertain a large gathering with your baked menu. Besides, it is very easy to use with its digital display and various preset programs. Above all, its 90-minute auto shut-off timer and the turbo convection technology make it even more convenient to use. Not to mention, its removable crumb tray makes it easy to clean. Undeniably, this is one of the best ovens for baking for your party.
Pros
Extra-large capacity
Affordable
Digital settings
90-min auto-off timer
Easy to use as well as clean
Multi-level cooking
Turbo convection baking
Power – 1500 Watt
Cons
Time-consuming programming process and operating controls
My Verdict: If you love to bake for a party or have a big family, this Oster oven will work like a genie. An affordable option for all your baking needs.
Though this oven is easy to clean, you need a good dishwasher for your other utensils. So, don't forget to check out our list of the best dishwashers that can make your life easy.
Sale
Panasonic Toaster Oven FlashXpress with Double Infrared Heating and Removable 9-Inch Inner Baking Tray, 12 x 13 x 10.25, Silver
A Compact, Easy-to-Use Oven Toaster: Toast, bake, brown, and reheat to perfection, no preheat required—two infrared oven heating elements are positioned at...
Six 1-Touch Controls: Six preset cooking functions for the foods you love, plus reheat, defrost, and more, so that making it just right couldn't be simpler
For So Much More than Just Toast: A compact toaster oven that makes meals, snacks, and sides perfectly using a manual temperature control and timer
Safety Features: Toaster ovens baking rack is connected to the oven door to smoothly pull the rack toward you as the door is opened; auto shut-off helps prevent...
Compact, Attractive Design that Fits Anywhere: The FlashXpress toaster unique design and small footprint is perfect for any kitchen décor or countertop
While it may be true that a spacious oven has higher utility than a smaller one, yet you cannot ignore the relevance of a small size. This is specifically true if you have a small family or single-user kitchen, or even if you are a bachelor living alone. With this in mind, I have included the Panasonic FlashXpress oven on my list of the best ovens for baking.
However, don't let the small size mislead you on its quality. I was, in fact, quite surprised to find that despite its size, it can cook up to 40% faster than a conventional oven of similar capacity. This is achieved because of its double infrared heating technology. Thus, you can expect evenly toasted slices every time you toast. Furthermore, its precise temperature controls and 6-auto cook programs help you get the same results each time with ease. Additionally, its backlit compartment makes it easy to monitor the food while it's being baked. And lastly, the removable crumb tray also makes it easy to clean.
Pros
The compact size makes it perfect for small kitchens
No preheating required
40% faster than a conventional toaster oven
Fits up to 4 bread slices or a 9-inch pizza
Accessories include a removable crumb tray and baking tray
Reminder beep for the alert on food
Internal lights
Heating range up to 500 degrees F
Power – 1300 Watt
Cons
The timer can only be for up to 25 minutes
My verdict: All good things come in small packages! Undeniably true with this little master.
Now that you have decided on a healthy diet pursuit, don't forget to check our article on the best food processors for home-made nut butter.
Sale
Lastly, I have the Black+Decker oven on my list of the best ovens for baking. Though high in quality, this oven is very easy on your pocket. Firstly, it comes with extra-deep interiors. So, you can fit-in a 12-inch pizza with ease. Then, with a dual position rack, it gives you the flexibility to fit-in large items as well as position your items as per the heat intended. What's more, the 8-preset programs give you the convenience of baking with consistent results each time.
Pros
Budget-friendly
Spacious interior
2-year warranty
Dual-position racks
8-preset programs
Removable crumb tray
Cons
No interior lights
Not very high-quality controls
My verdict: Easy on your pocket, yet perfect for baking. My full thumbs up to this one.
How I shortlisted the 6 best ovens for baking
Choosing the right oven can be a harrowing experience, especially when there is a deluge of options available in the market. With the aim of reducing this agony for you, I have collated a list of some points that cannot be ignored while making a purchase. Though I have ensured that all the models I have shortlisted conform to these norms, it's important you know about them as well.
1. Need identification
Whether you plan to buy the most advanced oven or the very basic one, unless you have identified your exact need, you will end up regretting your decision in any case. Hence, first, understand what exactly you need the oven for. For instance, if you are a professional baker, then you would need a more advanced oven with a bigger capacity as compared to what you would need as a novice.
That reminds me to introduce you to my list of the best commercial juicers I have compiled for you if you are in the health-food business.
2. Capacity
Another important aspect to keep in mind is the holding capacity of the oven. Again, if you are a professional a big oven would be the best fit for you. So you might even like to look at built-in under-the-counter ovens. At the same time, if you need it for home baking needs, then a counter-top oven might suffice. Here, I would like to point out that I have only considered the countertop ovens in my search. These ovens can on one hand be good enough for a large pizza, while on the other they can be small enough to fit in 4 bread slices at a time. Hence, they can provide you with as much capacity as you need while saving you space in the kitchen.
3. Physical Size
Once again, size does matter! So, depending on your needs choose the one that suits you the best.
4. Type
While this feature has a wide scope, you can limit it to the ones discussed at the beginning of this article. So, basically, you need to decide between the heating technology used, the cleaning technology you need, and placement in your kitchen.
5. Budget
Though this aspect seems to be most important, it is highly dependent on your need. The more sophisticated and large oven you choose, the higher will be the cost.
6. Programs
This particular aspect again depends on the usage. If you are a beginner, the more programs the device has, the better and more consistent the output will be. Nevertheless, preset programs can be great time-savers for professionals as well.
7. Temperature controls
Next, we have the temperature controls. These are specifically useful for those who have varied baking requirements. For instance, if your oven can provide varied temperatures simultaneously at the top and bottom ends, then it could be useful for various dishes.
8. Timer and alarms
Undoubtedly, these are good to have features for consistent results. They also save you the hassle of monitoring the food being cooked.
9. Non-stick trays
If you are one of those who are skeptical about the impact of non-stick material on health, then you need to look for specific accessories. However, non-stick trays make it easy to clean from the inside.
10. Internal lighting
Though not a necessity, internal lightings can be a real convenience. This is especially true if you want to see the status of the food inside without opening the oven.
11. Accessories
Ovens come with a lot of accessories. Make sure that all the basic accessories are included in the overall deal, else you will have to spend extra to get them.
FAQs
1. Is the convection oven better than the conventional one?
The basic technology of convection ovens ensures even distribution of heat. Hence, generally, the baking is faster and better. However, for delicate cooking, like a souffle, the circulating air might not let it settle into the right physical shape. Another problem with this technology is that you could overcook your food since it cooks fast. Nevertheless, these are some specific scenarios that can be easily controlled with practice. A conventional oven on the other hand creates heat pockets. Hence, the output is at times not evenly cooked.
2. Can a microwave oven not be used instead of a convection oven for baking?
Both the ovens have their own advantages. A microwave oven heats the food from the inside while convection cooking involves heating from outside first. Hence, getting a crusty top for your cake is far easier in a convection oven than in a microwave. In fact, sometimes in a microwave oven, the food seems uncooked from the outside even though it is burned from the inside. So, for your crisping, browning, grilling, and roasting needs, a convection oven is better. On the other hand, a microwave is good for defrosting, reheating without very high nutrition loss, and cooking.
3. Should I go for a built-in under-the-counter oven or a countertop one?
It completely depends on your usage needs and space availability. If you have a large kitchen and you need to do a lot of baking, grilling, and roasting, then the built-in ovens are the best. However, if your usage is limited to occasional baking needs, then irrespective of kitchen size you can go for counter-top ovens. In fact, the majority of high-end countertop ovens have a lot of advanced features and a good capacity range.
A few cooking tips for baking in your convection oven
Conclusion
Whether you choose the most expensive model or the budget oven, convection cooking will certainly add taste and health to your food. Undeniably, there are numerous models and brands of ovens available in the market. However, I have endeavored to attain a balance between brand-name, functionalities, and price in my list of the best ovens for baking.
As a result, on top of the list, you have the Breville BOV900BSS Smart Air Convection Oven that is the overall best viz a viz features and brand, albeit expensive. At the same time, you also have the BLACK+DECKER CTO6335S Countertop Convection Toaster Oven , which is absolutely easy on your pocket without much compromise on quality. Besides, the other models featuring in the list are all great in quality while also being affordable.
So, just pick the one that suits your needs and enjoy sumptuous as well as healthy food. Nevertheless, if you plan to go for any models other than the ones listed above, make sure to refer to the shortlisting criteria I have collated for you.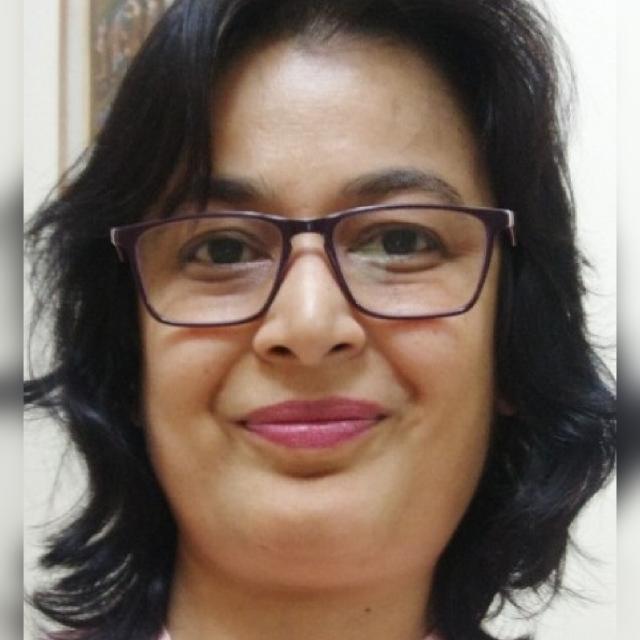 A graduate in Computer Science with post-graduation in Finance, Manisha Dhiman Kant is a stay at home mom. Having worked with multinational companies for around 10 years, she chose to work from home to balance her family commitment and work life. Since then she has written content on various areas of management, life, and technology. An avid online shopper, Manisha enjoys writing frank reviews for the benefit of other shoppers especially in kitchen gadgets and appliances category because that, she feels, is her forte (an entitlement most moms have because of having spent substantial time in the kitchen).