Health is the newest trend hitting the modern world. As a result of this, people are looking for more unique ways to stay fit and keep a healthy diet. One of the best ways to stay healthy is to have a lot of liquids, especially in the form of juices. Fresh fruit juices are a household favourite at any time of the day, and as a result, stainless steel juicers are more than just an appliance. That is to say; they are a part of everyday life. 
Americans need juicers because orange juice is a welcoming morning drink among the lot. Around the world, nutritionists spread the word about juices and their nutritional value. Because the fact of the matter is that different juices have different benefits and help cure various diseases, as well. A lot of people substitute their meals for liquids as a means of losing weight quickly. Consequently, they look for more convenient ways to prepare juice. Let's look at some of the best stainless steel juicers online and their benefits.
Did you know?
Stainlesss steel juicers are more reliable to separate pulp from juice. Expect more in every glass!
What Are Stainless Steel Juicers?
As the name indicates, the Juicer is a simple device used to turn fruits or vegetables into juices. They are great for runners and fitness freaks who love to have a cold beverage after a workout. As a plus, the device is stainless steel and easy to clean. It has an opening from where you can insert the fruit and an outlet that collects the juice. And finally, the filter blocks the pressed fruit from falling into the juice. 
There are two significant kinds of juicers – Manual and electric. The manual juicers are easy to use but require a little effort and time. At first, You have to insert the fruit and, depending upon your model, press or turn a valve to squash the fruit. 
The electric model is more commercial in nature. The reason is, the speed and ease of turning fruit into juice make it a time saver and a faster way to go. Remember, these juicers do not work like blenders that chop down frozen fruit, instead, they are perfect for citrus fruits like oranges, sweet lemons, and so on. 
Juicers come in different sizes, and it is essential to find the right Juicer for your home.
Types of Stainless Steel Juicers
There are three types of juicers that people use daily. They sum up all the brands available online and help you understand which kind of Juicer is suitable for your household. The types of juicers are:
Citrus Press:

The smaller press, the citrus press, is the Best Juicer for lemon and oranges. This type of Juicer gives you more juice from your citrus fruit and stops seeds from being ground or falling into the liquid. It also squeezes the fruit entirely and gets into the end of the fruit pulp. 

Manual Juicers:

Bigger than a citrus press, the manual Juicer is excellent for people who like to churn out their juice from the fruit. You can mix fruits inside the Juicer and make a smoothie or even slice up large fruits and throw them in. The manual Juicer has a filter that prevents residue from falling into the juice. 

Electric Juicers:

The electric Juicer is great for vendors and restaurants that want to send out juices quickly. Unlike a manual juicer, you can't monitor your juice maker. But most of the best brands have electric juicers that get the job done and save your time. 
Let's look at some of the best Stainless Steel Juicers online.
Did you know?
Stainless steel juicers squeeze out 5 times more juice than a plastic one. You also have zero chances of consuming added plastics that could damage your health.
Also read: Best Wheatgrass Juicers
Top 8 Stainless Steel Juicers Online – Best Steel Juicers
We've created a list of the Top Eight Stainless Steel Juicers online. Here's the list:
1) Zulay Kitchen Lemon Squeezer Stainless Steel, Solid Metal Squeezer Bowl
The simple and most efficient citrus squeezer, the Zulay Kitchen Lemon squeezer, is a stainless steel Juicer that you need in your kitchen. You can easily squeeze a lime into your drink or use it while cooking if needed. The device stops seeds and the skin from falling into your juice. 
Lemon Squeezer Stainless Steel with Premium Quality Heavy Duty Solid Metal Squeezer Bowl - Large Manual Citrus Press Juicer and Lime Squeezer Stainless Steel - by Zulay Kitchen
Maximum Strength For Professional Juice Extraction: Our premium lemon squeezer is made with ultra-strong high quality 18/8 STAINLESS steel, with the perfect...
Made With High Quality Stainless Steel: This easy-to-use and easy-to-store lemon squeezer is built like a tank. It will last literally a lifetime, if anything...
Sturdy Heavy Duty Metal Bowls: This stainless steel lemon press/lime press can juice limes, large lemons and even small sized oranges. This manual juicer is...
Cleans In Seconds & Dishwasher Friendly: You can easily take out your citrus press for that extra touch in your food or cocktail and simply put it in the...
Engineered To Be Easy On The Hands: Watch limes, lemons and even oranges beg for mercy even with a soft squeeze of the hand. If you are used to hand-squeezing...
Pros
Lightweight

Easy to clean

requires minimal effort

Dishwasher safe

Sturdy, does not break when being used
Cons
Not electric, thus, involves time

Can only be used for lime
2) Lu Cucina Stainless Steel Citrus Juicer & Strainer 
If orange juice is your wake up drink, then you need the Lu Cucina Citrus Juicer. This Stainless Steel Juicer is easy to use and does not take a lot of effort. The orange is cut in half and placed on top. As you juice it, you will notice it gets all the insides of the orange perfectly. 
Sale
Lu Cucina Citrus Juicer & Strainer - Stainless Steel - Make Your Own Orange - Grapefruit - Lemon & Fruit Juices - 13.5oz Capacity
Premium Stainless Steel design - diameter of 6. 5" X 3. 9" Height with 2" Depth of juice container bowl - durable, food-safe Stainless Steel
Durable and sturdy - it has been designed with a strong and lockable squeezer that keeps seeds and pulp out of your bowl without a separate strainer
Easy to use and clean - slowly squeeze on top to force maximum juice through the holes. Simply cut or half fruit slices, arrange over a bowl, food dish or...
Quality and testing - we use our products in our own kitchen's, and we test and improve our products constantly to provide you the absolute best quality at the...
Unconditional satisfaction - a commitment to excellent products, and to your satisfaction with them
Pros
Easy to use

Uses minimal effort

Quick fix for making orange juice in the morning

Easy to clean

The filter stops seeds from falling inside the liquid
Cons
Does not work on bigger fruits like watermelons

You have to keep checking the juice content before proceeding to the next fruit
Also read: Best Juicers For Juicing Vegetables
3) OldPapa Heavy Duty Single Press Juicer
If citrus fruits are not the only thing you juice every day, you need the OldPapa Heavy Duty Presser. This device allows you to press bigger fruits and provides the right amount of juice and pulp, which you can enjoy and substitute a meal. The Juicer has an inbuilt filter than stops any seeds from falling inside and goes well with any sliced fruit. 
Heavy Duty Single Press Lemon Squeezer, Juicer Handheld,Premium Quality Metal Aluminum alloy Lemon Squeezer, Manual Citrus Press Juicer, Lemon Lime juice, orange juice, apple juice
Juicer is a kitchen gadget. This manual juicer uses a simple principle of leverage, imitating a stone mill, through which the fruit can be pressed into a very...
Aluminum alloy material: greater strength, better corrosion resistance; good for health, high quality allows you to use peace of mind.
Sturdy long handle: The handle of product will not bend while using because of the durable steel. Besides, the construction of the handle can help to save our...
EASY TO USE - No matter if you choose to squeeze lemons, limes or oranges, this Lemon Squeezer will make your job so easy. Fits for both kids and old men, This...
SERVICE GUARANTEE: Buy with no risk. If you are not satisfied, please contact us for full refund with no question,Please DO NOT use a dishwasher to prevent the...
Pros
Can squeeze any kind of fruit

Great for making mixed fruit juices

Works quickly

Easy to clean

Sturdy and Durable
Cons
Suitable for home use only

Only works on sliced fruits
4) Breville 800CPXL Die-Cast Stainless-Steel Motorized Citrus Press
As we get into the electric side of things, the motorized citrus press is an answer to saving time. You can run the Juicer and get the job done quickly, and this works wonders when your kids are late for school. Additionally, the motor is quiet and produces incredible results. 
Breville 800CPXL Citrus Press Pro, Motorized Die Cast Stainless Steel
The Breville Citrus Press Pro offers more variety, more juice with less fuss; Its active-arm press with power assisted lever makes pressing fruits effortless...
QUADRA-FIN JUICING CONE: The juicing cone design is uniquely finned and undulated to extract the maximum juice from all sizes of citrus fruit and it's...
DUAL SWITCH SAFETY: The juicers triple hinged arm ensures downward pressure throughout the juicing process; The safety switch won't allow the cone to spin until...
ACID RESISTANT DIE CAST CONE: The Breville Citrus Press Pro lets you enjoy a lifetime of juicing with the die-cast stainless steel juicing cone and durable...
DRIP STOP JUICE SPOUT: The citrus juicer features a convenient and innovative drip stop system which holds juice back to avoid spillage onto your countertop
Pros
Easy to use

Quiet motor

Squeezes out the fruit completely

Great for saving time
Cons
Can only be used for oranges and other citrus fruits

Expensive
Also read: Best 9 Juicers in the market
5) Breville JE98XL Juice Fountain Plus Centrifugal Juicer
The JE98XL does a good job of juicing fruit and firm vegetables at a breakneck speed. It's loud and doesn't work well with leafy vegetables, but it's also incredibly affordable. The JE98XL can handle the toughest materials because of its 850-watt motor and ultra-sharp blades on its stainless steel disc. If you're new to juicing and want a simple, low-cost machine to get your feet wet, this is the one to get.
Sale
Breville JE98XL Juice Fountain Plus Centrifugal Juicer, Brushed Stainless Steel
The Breville Juice Fountain Plus is the perfect way to get yourself into the world of juicing; This centrifugal juicer features a 3 inch extra wide fruit chute,...
UNIQUE EXTRACTION SYSTEM: The Breville juicers titanium reinforced disc and Italian-made micro mesh filter basket are made out of stainless steel and together...
SHORT PREP TIME: The juicers unique 3 inch extra wide chute feed allows you to juice whole fruits and vegetables without pre-cutting
BUILT-IN FROTH SEPARATOR: Certain fruits or vegetables create froth when juiced; The juice jug features an integrated froth separator to pour more juice, less...
CONVENIENT STORAGE: The power cord wraps around its feet under the base and the pulp container is detachable making the blender easy to store
Pros
Fast to make juices
2 speed modes
Auto overload protection
Easy to clean
BPA free
Cons
Can't handle leafy greens
6) Breville BJE830BSS1BUS1 Juice Fountain Centrifugal Juicer
This Juicer is larger than the usual motorized unit. The product is large and a fantastic appliance that juices any fruit that you put into it. In addition to this, the device has speed settings and comes with an outlet pipe connected to a jug. It is a quick and easy way to store large amounts of juice for later consumption. 
Sale
Breville BJE830BSS Juice Founatin Cold XL Centrifugal Juicer, Brushed Stainless Steel
The Breville Juice Fountain Cold XL features a bigger 3.5 inch feed chute and can extract 70 fl oz of nutrient rich juice up to five times faster than a 'cold...
COLD EXTRACTION SYSTEM: A Breville juicer with Cold Spin Technology and an Italian-made precision mesh filter, allows you to avoid damage to vitamins and...
SHORT PREP TIME: The Breville Juice Fountain Cold XL's unique 3.5 inch extra wide chute feed allows you to juice whole fruits and vegetables without pre-cutting
SPACE SAVING DESIGN: With the pulp bin located behind the product base, the Juice Fountain Cold XL features a new and unique space saving design for a better...
NOISE REDUCTION TECHNOLOGY: Imagine great performances that's easier on the ear; Juicing on quiet setting reduces mechanical noise by 40%
Pros
Juice any kind of fruit

Sturdy and heavy

Silent motor

Different speed settings for juicing

Has an external jug showing how much quantity of juice you have produced
Cons
Cannot run without electricity

Cleaning the appliance takes a long time
7) Vollum Manual Fruit Juicer – Commercial Grade Home Citrus Lever Squeezer 
This great appliance is a great way to juice your citrus fruits. It is safe for kids and produces juice by squeezing down the fruit into the filter. You can collect the liquid in a glass placed below the filter. 
Manual Fruit Juicer - Commercial Grade Home Citrus Lever Squeezer for Oranges, Lemons, Limes, Grapefruits and More - Stainless Steel and Cast Iron - Non-skid Suction Cup Base - 15 Inch - by Vollum
PRO QUALITY: This professional squeezer brings commercial kitchen quality and strength into your home! It has immense crushing power, and squeezes fruits big...
EASY TO USE: Grasp our ergonomic handle while pressing down the hand lever. This efficient juicer squeezes fruit dry! The non-skid suction cup base prevents the...
DURABLE CONSTRUCTION: This heavy-duty juicer is built for long term use and withstands pressure up 2,300 PSI of pressure. Its sturdy "u" base is made of enamel...
MESS FREE JUICING: No more juice squirting all over your hands and counter top when you squeeze a fresh cup. No more aching wrists from over-squeezing, twisting...
ENJOY FRESHLY SQUEEZED JUICE: Extract citrusy, fresh juices from oranges, lemons and grapefruits of any size while powering up with vitamin c and antioxidants....
Pros
Easy to use 

Can be used by kids

Sturdy and strong

Quick to get the job done

Minimal effort required
Cons
Clean the filter immediately to avoid residue

It is a tall appliance that requires a lower surface

Can only be used on citrus fruits, grapefruit, and pomegranate, or similar fruits
8) Zulay Professional Citrus Juicer – Manual Citrus Press and Orange Squeezer
The Zulay Professional is a household wonder that presses the most juice possible out of the fruit. Firstly, you place the fruit over the filter. Secondly, You can squeeze down using the big handle. And finally, you get a nice big glass of your favourite juice at any time of the day. 
Sale
Zulay Professional Citrus Juicer - Manual Citrus Press and Orange Squeezer - Metal Lemon Squeezer - Premium Quality Heavy Duty Manual Orange Juicer and Lime Squeezer Press Stand, Black
Extracts The Most Juice Possible: Professional quality most efficient juicer squeezer. Gets the maximum amount of juice from oranges, lemons, limes, grapefruits...
Commercial Grade Hand Press Extractor: Made of durable, heavy duty cast iron with ergonomic design. This stainless steel citrus press juicer uses leverage and...
More Fruits to Enjoy than Your Handheld Juicer: The 5" (5 inch) diameter cup allows it to be used with various types and sizes of fruit, it can handle most of...
Easy Clean: Wipes clean in seconds, focus more time on juicing than clean up. Featuring stainless steel strainer cup / detachable parts that are dishwasher...
Secure and Stable: Heavy cast iron citrus juicer with built with rubber feet stays firmly in place to help reduce sliding around, tipping and falling. Even when...
Pros
Hand Press has a comfortable grip

Can be used by kids

Easy to clean

Sturdy, has rubber grips to hold it in place
Cons
Needs to be placed on a lower surface

Can only press citrus and similar fruits
Did you know?
Stainless steel blenders do not rust and last much longer than other blenders. They are also easy to clean and do not require much effort to use.
Also read: Best Juicers For Bananas
FAQs
Q: Will the juicer handle large-sized fruits?
A: Depending upon the size of your Juicer, you can insert fruits accordingly. We recommend slicing or dicing the fruits before juicing them so that there are no chunks of fruit left untouched in the Juicer. 
Q: How do I clean the Juicer?
A: Wash down the Juicer immediately after use to avoid a sticky situation. What we mean is, the fruit residue inside the Juicer will be washed out. If you purchase a juicer with removable parts, you can clean each section individually. Use soap and water just as you would clean a utensil.
Q: Should I get an electric Juicer?
A: No doubt, an electric juicer is easier to use and saves time. But the manual Juicer can run without electricity, and you can monitor your juice for chunks. The electric Juicer is also more expensive than a manual one. 
Q: Which size juicer is the best?
A: There are several sizes and types of juicers. First, the citrus juicers make squeezing oranges and lemons easier, and a result are more convenient to use. Secondly, the Larger juicers make it easy to press other fruits and help you get better consistency for your juice. In other words, the large Juicer is more flexible with the number of fruits it can use. Check out the range of products above in the product list section and choose the best size suitable for your daily use. 
Conclusion:  
A juicer is a great appliance to purchase. You can keep a healthy lifestyle or even make an excellent drink for your children. Some juicers can also make a nice smoothie or milkshake. Make sure you choose a durable juicer from a good brand by checking the reviews on the vendor site. 
Topics You May Also Like :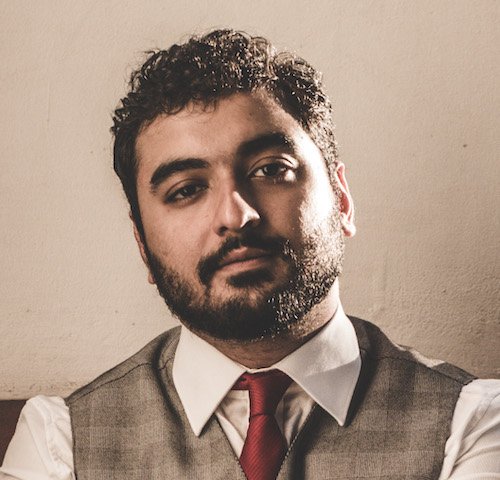 Austyn Goveas is a fitness fanatic and a diet specialist with over 7 years of experience in physique transformations. His knowledge of nutritional facts has made him take to the web, sharing tips to help you improve your lifestyle. He enjoys writing about the newest kitchenware and letting his audience understand the products used in the kitchen, the latest appliances and gadgets, to add more convenient ways to juice, create smoothies, and do so much more.