Milkshake is a drink that appeals to one and all. Be it, children, or adults, everyone has a craving for it one time or the other. And why not? It is a nutrition-packed gastronomical bliss that gets endorsement from all mothers as well without a second thought. Let us look at how to make a sumptuous milkshake at home with and without a blender.
Ingredients
Ice cream – 3 scoops. Vanilla in general because that goes well with most flavors. However, you can also use specific flavor ice cream like strawberry, chocolate, etc. as per preference.
Milk – 1 cup. You can use whole or fat-free milk as per requirement. For a thicker shake, full-fat milk will give you the desired results.
Add-ons – You can add fresh fruits like strawberries, chopped banana, mango, blueberries, etc. Other add-ons like peanut butter, chocolate chips, etc. can also be used.
Powder (optional) – 1-3 spoons as per taste. This could be malt or protein.
How to make milkshake with a blender?
Making a milkshake with a blender is very simple and quick. It takes just 4 simple steps. But before that, to make it without disturbing others you can select from the list of quite blenders given here.
Process
Take 3 scoops of your favorite flavor ice cream and drop them into a container.
Add 1 cup of milk to the above.
Add any fruits like chopped banana, strawberry,  blueberry, etc. or any other add-ons you like.
Blend the mixture together with the hand blender till it obtains a smooth consistency.
And there you go!! Pour it into a glass and enjoy it chilled!!
Some useful tips
If you are using a hand blender make sure that milk and chopped fruits are blended first so that you don't get big chunks in the milkshake. You can add the ice cream to this mixture and blend again. If you make milkshakes very often a good idea would be to use a ninja blender instead of the hand blender to do away with this extra step. Here's a guide to help you out.
If you are using any powder, add it in the milk mixture and blend before adding ice cream. For your reference have a look at some good blenders for protein shakes and smoothies.
You can also add syrup flavors to your mixture before blending. This will make it more palatable.
Toppings like whipped cream, sprinklers, liquid chocolate, etc. can be added on top before serving.
Before buying a blender just make sure that you know how to select the best one. Here's a little guide to help you out.
How to make milkshake without a blender?
Now let us look at how to make a milkshake without a blender if you do not have it for some reason.
Process 1 (using drink shaker with lid)
Drop the ice cream scoops in the shaker.
Add milk to this and mix the two with a spoon so that when you whisk all ingredients together you get a smooth finish.
Drop other add-ons into the container.
Close the lid of the container and whisk it vigorously.
Your milkshake is ready!
Note: You can use any covered container for mixing, for example, a wide-mouthed bottle with a cap or a tight lid jar, etc.
Process 2 (using a bowl)
Drop the ice cream scoops into the mixing bowl.
Add milk to this and mix the two with a spoon so that when you whisk all ingredients later, you get a smooth finish.
Drop other add-ons into the container. Fruits need to be mashed properly before adding.
Now blend the mixture with an electric mixer or a hand whisker and continue to whisk till you get the desired consistency.
And your milkshake is ready and that too without a blender!!
Some useful tips
Let ice cream be at room temperature 20 minutes prior to starting the process of making the shake. This will melt it a bit and help it blend well with the milk.
If you are adding any powder to the milkshake, make sure it is first added to the milk and thoroughly mixed with it before adding other ingredients in it.
Ensure that other add-ons like fruits are mashed properly before adding to the concoction.
A final tip – why not buy a blender instead and make great milkshakes quickly. You can check out here for the best blenders.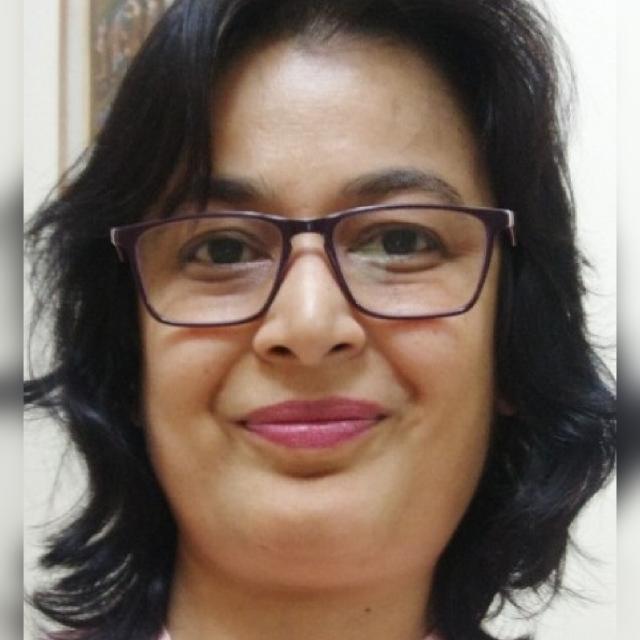 A graduate in Computer Science with post-graduation in Finance, Manisha Dhiman Kant is a stay at home mom. Having worked with multinational companies for around 10 years, she chose to work from home to balance her family commitment and work life. Since then she has written content on various areas of management, life, and technology. An avid online shopper, Manisha enjoys writing frank reviews for the benefit of other shoppers especially in kitchen gadgets and appliances category because that, she feels, is her forte (an entitlement most moms have because of having spent substantial time in the kitchen).