If you wonder why quiet blenders are a growing trend, you probably never had to juice early in the morning or late at night. Many people prefer to have that delicious smoothie or a healthy shake right after a workout at sunrise. But, if you are going to crush ice and hard ingredients, you can be sure to wake up the neighbors with an ordinary blender. Moreover, As an accessory, you can purchase a cover top for your mixer, which reduces the sound. Additionally, if you want optimum performance and a quiet morning, you need to buy the best quiet blender in the market. 
Types of Quiet Blender
Two types of blenders hit the 'quiet' mark, and each of them has its pros and cons:
1) Portable Quiet Blenders: Portable blenders are small and handy to carry when you are traveling. Moreover, if you want to enjoy a smoothie on the go, you will be surprised as to how quick and quiet these machines can be. Also, they are great for people who need that instant rush of a protein shake in a gym, right after a workout. 
2) The Home Blender: Whether you want to blend a smoothie or a margarita, the home blender is the most loyal mixer you can get. But, the quiet ones are your best bet because you won't be disturbing anyone around you. And, with larger serving jars and maximum blending capacity, these are the best choice for families. 
Best Quiet Blenders Available Online: Top 10 Best Blenders
Vitamix takes the cake with this fantastic machine that's quiet as a mouse, but blends like a lion. 
Blendtec Stealth not only gets the job done right but with its sleek design, it gets it done in style. 
The Vitamix blending station is your all-in-one Blender that does more than you'd expect and exactly what you need. 
Get that professional blender in the comfort of your home – The Blendtec Professional. 
The vacuum-sealed body of the Kuvings Blender minimizes sound production – You'd seldom know it's on!
By canceling up to 80% of the sound made, the OmniBlend makes its way to our list of the best quiet blender available. 
Soundproof has a new name – WantJoin Professional, the blender that gives you 100% smoothie and 0% sound. 
The sleek and straightforward Weston Blender is your best bet to get the job done right. 
With its digital display and numerous functions, this blender is WantJoins pride and joy. 
The Hamilton Beach Blender has a soundproofing shield and a variable speed dial that gives you the perfect texture for your blend.  
Top 10 Recommended Quietest Blender Choices
Vitamix blender brings you a machine that's as quiet as a mouse and yet, grinds any ingredients you throw into it. Additionally, the on-counter blender is worth every cent and consists of a 48 Oz polycarbonate container. Also, with six programs for blending, you can choose and get the best texture for your smoothie or juice. Moreover, the cover that shields the sound from getting out is magnetically secured – this makes it incredibly safe and reduces cleaning time. Also, it is the quietest among other blenders from this brand. Finally, you can use the blender to prepare nut butter, sauce spread, and so much more. 
Additional Features 
Power: 120 V

Easy to use and clean

Super silent

Magnetic securing of shield
User Experience
Customers mention that this product is one of the best quiet mixers and has made their mornings noise-free & enjoyable. People are happy to blend using this device and are constantly referring to their dear ones. However, some users have faced issues with burning smells in the motor.
Precautions: Secure the shield before using the blender. Moreover, the magnetic lock will keep it in place throughout the process. 
Blendtec S885C2901-B1GB1A Stealth Countertop Blender with 2 Fourside Jars, Black
THE ULTIMATE QUIET COMMECIAL BLENDER: operates at a sound level comparable to a normal conversation without compromising power
CUSTOMIZABLE PREPROGRAMMED CYCLES: comes equipped with 42 preprogrammed cycles and unlimited customized blend cycles using the online BlendWizard
ULTRA HIGH_SPEED MOTOR: 3. 8 peak HP allows you to blend the toughest ingrediaents
TACTILE INTERFACE: cutting-edge design and functionality deliver an advanced yet user-friendly blending experience
STANDARD PACKAGE INCLUDES: Stealth 885 motor base, Sound enclosure, 2 BPA-free, FourSide jars, Soft lid
Blendtec's state-of-the-art Stealth countertop blender is nicknamed the Ultimate Quiet Commercial Blender. Firstly, the sound it operates at lets you have a normal conversation, and it does not compromise on the power used. Secondly, you can expect a perfect blend with the 442 pre-programmed cycles. Thirdly, this Blendwizard runs on a 3.8 HP motor and churns through the toughest ingredients. It is one of the best quiet mixers that you could gift to your dear ones. Finally, if you are looking for a user-friendly experience and a delicious smoothie without loud noises, this is the blender for you. 
Additional Features
Ultimate quiet blending – stealth technology

2 quarts capacity jar

The jar design pushes the ingredients back into the blades for perfect blending

Lightweight, strong, and easy to use

Self-cleaning
User Experience
The height, reliability, overall footprint, and weight of the device are the major points that customers never fail to mention. Moreover, it is easier to clean. Users mention that the footprint is very small; So, it won't take lots of space on the counter. The height is great for pushing it under your cabinets and it isn't heavy so people can store it away very easily. With blenders, there is always the chance of liquids spilling out and getting on the base. However, this Blendtec quiet blender is very easy to clean because everything is sealed. Also, it is mentioned to be one of the top-rated quietest blenders on amazon. Finally, there are no small gaps for the liquid to go into.
Precautions: Close the lid of the blender before covering it with the shield. This will avoid a mess and leakage.
Vitamix - 34013 - Touch and Go 2 On Counter Blending Station
Vitamix designed this motor to blast through the thickest and heaviest ingredients at any speed, not just to simply spin faster
Vitamix tuned in the Touch and Go 2 and programmed it to run at the perfect speeds for the perfect amount of time to make the best for ozen beverages
It comes as no surprise that Jamba Juice only uses the Vitamix Touch and Go 2 Blending Station, as well as the more powerful Blending Station Advance in their...
The Touch and Go 2's ease of use and ability to make consistent and well-blended products will save time and labor and ultimately provide faster service for...
Vitamix product number 34013; model code VM0115A
Vitamix jumps back into the race for Best quiet Blender with the Counter Blending station. With 32 Oz capacity, this blender can create smoothies, baby food, nut milk, and so much more. Moreover, you can be sure that all the parts are of premium quality and that you will have a perfect blend. Also, it is easy to use and very easy to clean. Just add soap and warm water into the jar and blend for 30 seconds. Finally, the blender is extremely quiet so that you can use it freely at any time of the day. 
Additional Features 
Weight: 18.5 pounds

Comes in a sleek gray color

Jar capacity is 32 Oz

Self-cleaning 

Easy to use
User Experience
This Vitamix counter blending station makes quick work of anything we use it for. Generally, smoothies take under a minute, salsa just a few seconds. Most users have been using the recipes at the website as a guide. But, there are a lot more smoothie recipes than in the recipe booklet.
Precautions: Seal the lid of the blender before you use it. Hence, this will avoid a big mess. 
Blendtec Professional 800 Blender with WildSide+ Jar (90 oz), Sealed Sound Enclosure, Industries Strongest and Quietest Professional-Grade Power, 11-Speed Touch Slider, Self-Cleaning, Black
Elevate Your Blending Experience: High quality blender for smoothies, shakes, cocktail drinks, soups, crushed ice (snow cones, margaritas), juicer, ice cream...
Six preprogrammed blend cycles + pulse for just about any recipe. Use specific cycles to make anything from smoothies and fresh whole juice to cappuccinos,...
The Professional 800 operates at 11 speeds. Touch slider offers ultimate precision speed control, by simply sliding finger up and down control panel. One-touch...
Includes BPA-free and impact resistant WildSide+ jar with extra-wide base and narrow fifth "wild" side for a faster, smoother blend. The WildSide+ Jar is a 90...
10 Year comprehensive warranty. For home use only. An American company, family-owned and driven to build the best quality products - without compromise....
Blendtec's Blenders are always a great choice, and with the Professional 800, they make a mark in the 'quiet' category. With 80% thicker and ten times more durable blades, you can expect the perfect blend for any ingredients you place in the blender. Firstly, this professional over-the-counter blender is activated by 1-touch and is very easy to use. Secondly, you can use it to prepare soups, crush ice, make juice, smoothies, ice cream, and more. Also, there are six pre-programmed blend cycle options and the pulse for personal recipes. Moreover, to clean the device, just add water and soap into the jar and blend. Moreover, it is one of the quietest among the list of blenders on amazon. Thirdly, the machine operates at 11 speeds and comes with a Massive 90 Oz jar. Finally, it is also impact resistant and runs at 3.8 HP.
Additional Features 
Runs at 3.8HP

Massive 90 Oz jar

Multi-function: makes soups, juices, smoothies, etc

Six pre-programmed blending options

11 Speeds

Very quiet blending
User Experience
Users mention that it is a very powerful blender that gets the job done well and fast. The controls are great, simple, and just something needed for the job. Moreover, it is easy to use and easy to clean and is rated among the top quietest picks on amazon. Finally, it is a great combo with the dual containers.
Precautions: Choose the right speed to get the perfect texture for your blend. 
Kuvings Vacuum Sealed Auto Blender SV500S with BPA-Free Components, Quiet Blender, Virtually No Foam, Heavy Duty 1700W Motor, Silver
NOISE REDUCTION BLENDING: Tired of your loud blender? Our blender includes a vacuum sealed container and heavily insulated motor which reduces the noise...
AUTO BLEND TECHNOLOGY: Our blender will adjust accordingly whether your making a smoothie or dressing-it blends your ingredients to a perfect consistency. Press...
FOAM REDUCTION/LESS SEPARATION: Our vacuum technology draws out nearly all the oxygen from the 40 oz BPA-free container resulting in less foam and separation....
POWERFUL YET QUIET: One of the strongest blenders available it easily slices through ice or any vegetable/fruit. Made of the highest quality materials our...
Trusted Brand: For 40 years, Kuvings has been committed to making the highest quality products. With a 7 year warranty this is a truly risk-free product. If you...
If you want to stop those noisy mornings with your blender cutting ice, the Kuvings Blender has a solution. With its unique vacuum-sealed container, the device runs a heavily insulated motor that has noised dramatically reduced. Firstly, you can automatically adjust the blending options for smoothies or a sauce; it's your choice. Secondly, the blender design creates lesser foam and separates waste so you can immediately enjoy a drink without straining it. Moreover, the device comes with a seven-year warranty and is a risk-free product. Finally, it is safe, easy t use and clean, and super sleek. Also, it is well known as a quiet shield blender among experts. 
Additional Features
Vacuum sealed noise reduction

Auto-Blend options

Waste separator and Reduced foam production

1700 Watt power

Sleek, easy to use, and easy to clean

Seven Year Warranty
User Experience
According to my research, the taste of smoothie vacuumed before blending is much delicious, mention several customers. Also, the speed is appreciable along with the ease of cleaning. Moreover, it protects us from noise as it has a firm enclosure preventing any contact with air externally. You can also, try out unique and interesting recipes by including cookies or any other ingredients to your smoothies with your creativity.
Precautions: Seal in the vacuum cover before blending. This will reduce sound by 90%. 
OmniBlend Omni-Q Commercial Blender with Full Sound Enclosure Shield, Quiet Heavy Duty 3-Speed, Self-Cleaning, Includes Multifunctional 2-in-1 Wet Dry Blades, 1.5 Liter Jar
The Omni-Q's OmniShield full sound enclosure uses our unique Soft Sound Technology to reduce the blender's noise by up to 80%. Constructed of the same...
Features a heavy duty 3 HP motor, 2-in-1 stainless steel 6 blade configuration for both wet and dry ingredients, variable 3-speed pre-programmed one-touch auto...
1.5 liter (50 fl oz) jar constructed of US sourced Eastman Tritan BPA-free Copolyester. Jar is UL approved. Comes complete with lockable lid, and a bonus tamper...
Perfect for hotels, restaurants, spas, cafes, coffee shops, bars, anywhere that would benefit from a relaxing, customer-focused environment.
Guaranteed to outperform – 7 year manufacturer warranty for home use, 2 year manufacturer warranty for commercial use.
With a sound reduction of up to 80%, the Omni-Q's blender is constructed using the same material as aircraft windshields. Firstly, this heavy-duty 3 HP motor running 2-in-1 stainless steel (6) blades can grind the hardest ingredients you can throw into it. Moreover, it does it so quietly. Hence, you can have a conversation even when the product is operated. Secondly, the machine has 3-speeds and works with a 1-touch auto timer. Moreover, it is moisture-proof and has a 50 fl Oz Jar. Finally, the lid can be locked down to avoid spillage, and it comes with a -year manufacturing warranty. 
Additional Features
Moisture-proof material

SAA certified

any lockable spill lid

Six stainless steel blades

Extremely quiet
User Experience
This device provides smoothies made at the ideal consistency and users mention that it surely makes their morning pleasant. Moreover, there is no residue of fruits left after the process. Also, this blender has a quiet shield that reduces the noise while operating.
Precautions: Set the timer for your blend to achieve the perfect consistency. Also, over blending may cause oxidation. 
WantJoin Professional Commercial Blender With Shield Quiet Sound Enclosure 2200W Industries Strong and Quiet Professional-Grade Power, Self-Cleaning, Black (black)
【Quiet and Soundproof 】 Wantjoin quiet and soundproof shield professional blender reduce noises and also no splatter and leaking while your blending. This...
【Powerful blade and Strong 2200W motor 】Wantjoin professional countertop blender use powerful blade and 2200W motor together with dual direction blade...
【Beautiful design exquisite outlook 】Wantjoin industry strong power blender adopts exquisite outlook and a shield cover ,helpful to escape from noise and...
【Lid of Feeding hole in half- way】Wantjoin blender leave a feeding hole in the top of the shield cover and also leave a lid for that ,easy to put material...
【Mechanical buttons】This blender is Mechanical model and WantJoin also offer digital display model ,and we also offer spare pitcher/cups ,and we offer US...
Using premium parts, the WantJoin Professional Blender comes from the highest professional standards. Firstly, the sound shield reduces the noise output drastically. Secondly, the device works with a 1-touch timer and is perfect for blending smoothies, juices, shakes, and more. Thirdly, you can easily clean the machine using warm water and soap, by blending the two for 30 seconds in the jar. Moreover, a 20-inch blender jar can expect large outputs and a quiet environment to blend into. Also, the cup has 3-layers and is part of the unique design. Finally, you have ten kinds of speeds to choose from, and it works at a whopping 45000RPM. 
Additional Features
20-inch large jar

Self-cleaning

Unique design that blends your ingredients to perfection

Runs at 45000RPM
User Experience
People describe that the quietness of this blender is undoubtedly the best. Moreover, it is easy to clean, and affordable to everyone. Also, this device blends frozen fruits with ease in a swish!
Precautions: Make sure you seal in the jar before closing the lid. This avoids a massive blending disaster. 
Sale
Weston Sound Shield Pro Series 1.6hp Blender with 32oz + 20oz Blend-in Personal Jar, Variable Speed Dial for Puree, Ice Crush, Shakes and Smoothies, Black and Stainless Steel (58918)
1. 6HP of power. A 1. 6 peak horsepower motor lets you blend, crush, grind, mix, chop, and puree, all with the simple turn of the dial.
Infinite speed control. Infinite speed control gives consumers the ultimate control over recipe taste and texture, making it easy to achieve the perfect texture...
Unique sound shield. Provides noise reduction when blending.
Comes with personal jar. This blender also comes with a 20 ounce jar to take your smoothie on the go.
5-Year . This blender is backed by a 5-year limited and dedicated Customer Support team of U. S. -Based Weston employees.
With a peak, 1.6 HP motor, the Weston is a powerhouse blender that's both sleek and silent. You can create a puree, grind, chop, or even mix ingredients with the dial's turn. It's easy to use and easy to clean as well. The sound shield is unique, and it reduces the sound output by almost 90%. The speed control lets you get the best texture for your blend, and it comes with the 20-ounce jar, which you can use as a To-Go cup. The main blending jar of 32 Oz is also included. The blender comes with a 5-year limited warranty and customer support. 
Additional Features 
1.6 Hp motor

Blends hard and soft ingredients

The speed control dial is easy to use

Self-cleaning

20 and 32 Oz jars are provided

5-year warranty
User Experience
This is one of the affordable mid-range blenders that perform well and is easy to clean. Moreover, it is lightweight and easy to carry anywhere. It is suitable for people from all walks of life.
Precautions: Seal the lid of the 20 Oz jar, and you can conveniently carry it along wherever you go. To clean the device, just add soap and water, and blend for 30 seconds. 
The WantJoin Commercial is a futuristic design that lets you blend in silence but comes with a digital display and auto blending options. The one-touch timer gives you the perfect blend for smoothies, shakes, crushing ice, and more. It runs at 220V, and the sound output is reduced due to the shield. This blender is perfect for commercial use and for occasions where you need to blend without creating too much sound. The 20-inch high jar is massive and perfect for serving an entire family. 
Additional Features
Digital Display 

1-touch timer for a perfect blend

Multi-function: Can be used to blend ice, smoothies, juice, soup, etc.

20 Inch high jar

Runs at 220V

Easy and safe to use
User Experience
Users mention that this blender is powerful as it works at 2200Watts power. Blending tomatoes, onions, bell peppers, etc. can be done in a jiffy to make soup/stew. Moreover, it is easy to clean and store on even smaller shelves.
Precautions: Clean the blender after every use to avoid any corrosion. 
Hamilton Beach Professional Quiet Shield Blender, 1500W, 32oz BPA Free Jar, 4 Programs & Variable Speed Dial for Puree, Ice Crush, Shakes and Smoothies, Silver (58870)
Crushes Ice and Frozen Ingredients Fast Powerful 1500 Watt/ 20 Peak Hp and Hardened, Stainless Steel Blades Works Through Hard Ingredients in Seconds
Removable Quiet Shield Dampens Noise During the Blending Process; Infinite Speed Control Ranges From Super Slow 3,000 RPM to Fast 18,000 RPM
4 Program Settings Smoothie, Ice Crush, Puree, and Clean Offer One-Touch Convenience and Easy Cleanup Variable Speed Dial Provides Control
32 Oz Shatterproof Jar BPA-Free Jar Included Tamper Fits Through Lid to Help Bled Dense Ingredients
Dishwasher-Safe Parts the Blender Jar, Lid and Tamper Are All Dishwasher Safe as Well
Crushing ice and frozen ingredients is now so much more comfortable with the Hamilton Beach Professional Blender. Moreover, this quiet smoothie blender can run at the peak of 20HP and comes with a noise-dampening shield. Also, the speed ranges from 3000 to 18000 RPM and can be used to create smoothies, juice, crush ice, or other products. Moreover, you can use any of the four program settings to get the right texture for your blend. The machine comes with a 32 Oz shatterproof jar, which is BPA-free, and it includes a tamper lid to blend dense ingredients. The unit is dishwasher safe and very easy to use. Hamilton also makes its way to our list of the best Blenders with Glass Jars. Additionally, click on the link to know more – Best Blenders with Glass jars. 
Additional Features 
Comes with a noise-dampening shield

Runs up to 18000RPM

Comes with a 32 Oz shatterproof jar

Easy to use and clean

Dishwasher safe parts
User Experience
This blender jar is easy to clean as it is dishwasher safe. Moreover, it comes with a noise-dampening shield to maintain absolute silence. However, it is not suitable for blending hard substances like frozen fruits, or ice.
Precautions: Make sure you clean your juicer after every session to avoid leaving residue behind. 
Buyer's Guide For The Best Quiet Blender
Our list of recommended products has been chosen based on the criteria below. Make sure your purchase meets all the points mentioned below:
1) How Quiet is a blender? 
Check the reviews of the product you are going to purchase. Some blenders might not be as quiet as you'd expect. Portable blenders are a great choice if you want absolute silence while blending. 
2) How Powerful is a blender?
The product should be silent, but should also do what a blender does. Get a powerful blender that can cut through ice and hard ingredients, so you don't have to manually squeeze or break the ingredients down for your smoothie. 
3) Does it do more than blending Juice?
A multi-functioning machine can do more than blend a smoothie. The best quiet blender should be able to make juices, baby food, prepare the dough, or even make salsas. Make sure you get more worth for your money. 
4) Is it easy to use?
Do not purchase a product that has a complicated interface. Sometimes the simplest of blenders can be the best because they get the job done quickly. Check if the machine is easy to clean as well. 
5) Does it come with a warranty?
The most important part of your purchase is to make sure your machine has a warranty. The warranty allows you to use your machine without any hesitation, and you don't feel stressed if something goes wrong. 
With these points in mind, take a look at the products above and make your choice. 
FAQs
1) Should I purchase a portable or kitchen blender?
A) Make your choice depending upon your requirement. The portable blender is your best bet if you travel a lot or want a quick drink after a workout. If you're going to blend in larger quantities and for your home, the Best quiet blender you can buy is a kitchen machine. 
2) What if my blender is still too loud?
A) Make sure you check the reviews of the product you are going to purchase. Also, check for a warranty to claim a refund if the product is not up to the mark. Our list of products above is sure to give you a delicious smoothie with minimal sound output. 
3) Do quiet blenders blend as well as regular blenders?
A) Yes, quiet blenders are just as good as ordinary blenders. They come with perfectly fitting shields that block the sound from bursting out. They not only get the job done right, but they are also very convenient. 
Conclusion
The quiet blender is a better choice than the ordinary mixer because it makes your mornings more pleasant and noise-free. Imagine preparing smoothies in the morning for your family without the roaring sound of your blender flooding the room. Moreover, if you're a young mother with a newborn baby, this is the perfect time to lose weight and become healthy again. Also, choose a device that's easy to use, and you'll be enjoying a delicious smoothie in no time! 
Recommended Reads
Here is a list of some important Juicer models that will come in handy if you are looking for juicers.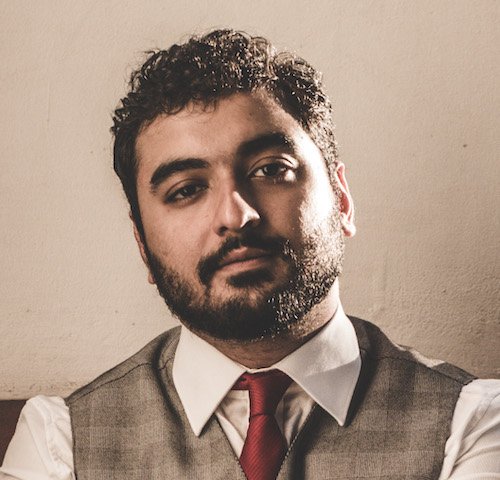 Austyn Goveas is a fitness fanatic and a diet specialist with over 7 years of experience in physique transformations. His knowledge of nutritional facts has made him take to the web, sharing tips to help you improve your lifestyle. He enjoys writing about the newest kitchenware and letting his audience understand the products used in the kitchen, the latest appliances and gadgets, to add more convenient ways to juice, create smoothies, and do so much more.