If you are a fitness freak, you have definitely used a Ninja blender for your smoothies or protein shakes after a good workout session. However, you are not the only admirer of this handy kitchen device. This indispensable appliance has found fervor with the professional chefs and nowadays even the home kitchens. When Shark and Ninja company conceived this appliance in the early 2000s, they would not have imagined the versatility and the extent of its popularity in the coming years. So, I would like to share with you some basics about how to use a ninja blender so that you can get the most out of it. Just remember one thing, these blenders are completely dishwasher safe. So, you can just put it into the dishwasher after using it. To know more about some really good dishwashers, we have prepared this list for you.
Apart from the immense ability to pulverize fruits, vegetables, ice, and frozen foods, it can be put to use for doing a variety of other functions. We already know that these blenders make amazing milkshakes and smoothies. For some interesting methods for making milkshakes click here.  Here's a list of some more uses:
Peanut butter
You can make perfect peanut butter at home and enjoy it fresh. Just put some roasted peanuts in the jar of your ninja blender. Blend it till you get a smooth paste. Add some honey if you like. Your peanut butter is ready in literally 5 minutes.
Purees for your little ones
Using a ninja blender for making baby food is really very easy. It is also much healthier than the stuff available in the market because it is preservative-free and fresh. Put in as many fruits or vegetables you need for a one-time meal of your baby into the jar of the ninja blender. Blend it till you get the right consistency and your baby food is ready before you know!! Ah! that reminds me of another appliance you could use for making rice-based baby food – an electric rice cooker. You can steam vegetables and rice in a rice cooker to prepare a healthy meal for your baby which can be later pureed in the blender. For some good quality rice cookers, you can check out this catalog
Pesto Sauce
Drop all the ingredients into your Ninja blender jar and blend them to make a delicious pesto sauce. For a cool recipe, you can check out here.
Paste for your curry
This again is a very interesting use of a ninja blender. Put all the required ingredients into the blender jar after roasting them for a while. Puree them and the curry paste is ready. You can use the method described here.
Grinding coffee beans
To get the authentic taste and aroma of your coffee beans, use your ninja blender to crush them into a fine powder. Use this fresh coffee powder to prepare a full-flavored latte or cappuccino. Remember, freshly grounded coffee has that heavenly aroma and flavor which cannot be found in the powder preserved for long.
Chopping vegetables and other hard spices
Though a ninja blender would generally pulverize soft fleshy vegetables like tomatoes etc, it can still be used for chopping some hard vegetables like an onion. Just make sure that you are only pulsating the blender and are not turning on the puree mode, else the vegetables will be completely pulverized. Hard spices like black pepper and cinnamon can also be blended into fine powder in your powerful ninja blender.
Crushing ice
A ninja blender is capable of completely crushing ice into snow, so you can enjoy your summers with some refreshing slushes or even various cocktails. You can also use it for making ice creams. Here's how your ninja blender can make some great ice cream.
Dough for baking biscuits, cakes, etc.
You can use a ninja blender to make dough but you need to be careful to only use the pulsator function for the best results.
Preparing caster sugar
This is a very useful function of the ninja blender especially for those into baking. Within seconds you can convert your crystalized sugar into smooth caster sugar.
Humus
Prepare well-seasoned Hummus at home within minutes with your ninja blender. For how to make it have a look here.
Falafel
Here's an interesting falafel recipe for which you can use your ninja blender instead of a food processor.
Almond milk
You can make your almond milk at home using the ninja blender. It will save you time and energy of going out shopping and you will appreciate its freshness. Just put some roasted almonds into the blender jar and blend till you get the desired results.
Finally, after having looked at how to use a ninja blender to get the maximum out of it, make sure that you look at our checklist of the best Ninja blenders available in the market.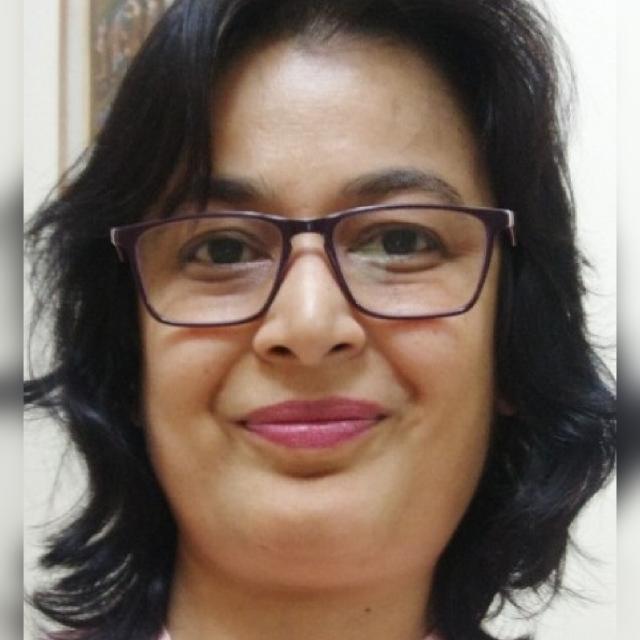 A graduate in Computer Science with post-graduation in Finance, Manisha Dhiman Kant is a stay at home mom. Having worked with multinational companies for around 10 years, she chose to work from home to balance her family commitment and work life. Since then she has written content on various areas of management, life, and technology. An avid online shopper, Manisha enjoys writing frank reviews for the benefit of other shoppers especially in kitchen gadgets and appliances category because that, she feels, is her forte (an entitlement most moms have because of having spent substantial time in the kitchen).