WiFi tea kettle!! Yes, you have heard it right. WiFi Tea Kettles are apparent innovations. While we've moved away from stove-top kettles in favor of plug-in models. But the vital ritual of getting up, going to the kitchen, and turning on the kettle hasn't switched much. Except, in recent years, it has begun happening – kettles are becoming connected. In addition, if you do decide to travel into the future, be sure you choose wisely. That is why I have put together this guide of the best Wi-Fi tea kettles, so have a look.
What is a Wi-Fi tea kettle?
The best Wi-Fi tea kettle can control various temperature settings and have the capacity to run on a schedule. However, it generally means it includes Wi-Fi integration. Until further progression to the existing technology. WiFi tea kettles remain highly advanced electric kettles.
Is a Wi-Fi Tea Kettle Worth It?
The benefits of purchasing a Wi-Fi tea kettle are mainly dependent on how crucial it is to you. Most importantly, a Wi-Fi tea kettle isn't necessary if you don't drink a lot of tea or use hot water in general. On the other hand, it would be a blessing if you regularly find yourself boiling or reheating water.
Some smart kettles have the program to start boiling water automatically at a predetermined time. Other kettles work remotely by Wi-Fi or via an app. Besides various safety features and independent temperature settings for specific drinks, it's a must-have for enthusiasts of hot beverages.
Keeping this in mind, our experts have endeavored to present the best products to you in this category. So, do have a look at our expert listing of the tea kettle for college and tea kettle for gongfu brewing.
Did You Know?
Over 3 million tons of tea are consumed each year, ranking it the second most desired beverage, after water.
"If you are cold, tea will warm you; if you are too heated, it will cool you; If you are depressed, it will cheer you; If you are excited, it will calm you." – William Ewart Gladstone
Best Wifi Tea Kettle – a summary list
#1. Smarter SMKET01-US Electric iKettle – You've come to the correct place if you're looking for the best Wi-Fi tea kettle that's packed with features.
#2. COSORI Electric Gooseneck Smart Tea Kettle – This Alexa-enabled kettle might be the right choice for you if you like futuristic designs.
#3. Korex Smart Electric Water Kettle – This tea kettle can be controlled through a smartphone (iOS and Android).
Feature and reviews of the best Wi-Fi tea kettle
Smarter SMKET01-US Electric iKettle, Silver
Remote boil Stainless steel hot water kettle with 1.8-Liter capacity and non-spill spout
Control Remotely with the free, easy-to-use Smarter app or manually with the boil button on the base
Connect your iKettle with other smart home devices using open third-party integration
Works with Amazon echo, Amazon Alexa, Google Assistant, nest, and more with the use of IFTTT
Innovative pairing technology allows secure and Quick setup to multiple devices
This kettle is the most popular and one of the best Wi-Fi tea kettles on amazon. Moreover, Alexa, Amazon's virtual assistant, can use to control this Wi-Fi kettle.
The most important feature I like is the app's ability to track how much water is in the kettle. Furthermore, this smart kettle features a stainless-steel body with dimensions of 8.310.86.1 inches and a weight of 3.5 pounds. However, it can heat up to 1.8 liters of liquid, has a 40-minute keep warm duration, temperature adjustments in 2 degrees Fahrenheit increments, and is available for $149.
Connecting Ikettle to your smartphone is a simple process that takes only a few minutes to download the app. Most importantly, it has a morning mode where you can choose the time you want to wake up, and the smart kettle will prepare boiling water for you to start your day.
Users Experience
A highly functional yet user-friendly approach that lets the users understand easily and follow all the accessible features this best wifi tea kettle has to offer. Users loved the stunning features of this kettle. On the other hand, there were some complaints about wifi connectivity.
Pros
Stainless Steel Material
8L Capacity
Can connect to devices like Amazon Alexa and Google Home, and iKettle app.
BlinkUp Technology – BlinkUp uses certified security technology to ensure that your IoT device remains safe while connected to the internet.
Cons
Complaints about wifi connectivity
My Verdict: ikettle features a simple yet elegant design that attracts buyers' attention.
Simultaneously, we also have a list of the best cordless tea kettles and best 3-quart tea kettles. So go ahead and check it out!
COSORI Electric Gooseneck Smart Bluetooth Temperature Control 5 Variable Presets Pour Over Kettle & Coffee Kettle, 100% Stainless Steel Inner Lid & Bottom, 0.8L, Black
Smart Functions: Enjoy full control of your kettle through your smartphone by connecting it to the free VeSync app. With VeSync, you can adjust your kettle's...
Precise Temperatures: Cosori's Gooseneck Kettle features 4 precise temperature presets, so your tea is brewed just right. It also has a Hold Temperature...
Premium Materials: The durable kettle's housing, lid, and spout are made with 304 food-grade stainless steel. No Teflon or chemical linings are present, so you...
Easy Pouring: Enjoy precise pouring from the elongated spout and its curved opening. Its unique shape allows for steady water flow every time you pour. The...
Rapid Boil: Save precious time by boiling water in the gooseneck kettle instead of on the stove. With powerful heating, it only takes 3–5 minutes to boil
It outperforms them all in terms of distinctiveness and design versatility. In addition, it boils quickly, is simple to operate, and gives you a flawlessly brewed cup of tea or coffee to start your day.
Most importantly, this best wifi tea kettle has incredible looks and a convenient design for the ideal pouring experience. Additionally, with its simple controls and quick Bluetooth connectivity, the companion app contributes to a great user experience. Moreover, features allowing you to control the temperature simply by pressing the plus or minus button on your smartphone's screen. Furthermore, it also has presets for the ideal temperature at which to brew your tea or coffee.
Users Experience
Its high-tech features and versatility are the most lovable functions by users. Whether they use it for temperature control or as a schedule boiling, this device has always won their applauds. Undeniably, this product seems to have quite a fan-following!
Pros
0.8L Capacity
Hold Temperature
Baby Formula Mode
Precise Temperatures
Audio Notification
Counterbalanced Handle
Include STRIX Thermostat Technology and automatic shutoff.
Control your kettle through your smartphone by connecting it to the free VeSync app
Cons
My Verdict: This best wifi tea kettle outperforms its competitor in terms of performance. It has one of the stunning designs among modern smart kettles and shines in this category.
Sale
Run your remote-control kettle through a smartphone (iOS and Android). You can download APP via your phone APP store. Made of food-grade materials, this tea kettle is ideal for anyone seeking a water kettle glass that does not have any non-food-grade materials in contact with the water.
Moreover, you can leave the kettle alone with confidence. Once the water has reached the desired temperature, the Korex smart Kettle will automatically shut off. Furthermore, when the water is nearly dry, the glass tea kettle will automatically cut off to prevent overheating.
In addition, the cordless glass water kettle can easily lift from the base and can place down from any angle. Most importantly, it includes clear instructions, a user handbook, a 12-month warranty, and friendly after-sales service.
If you are looking for some more options, do refer to our list of glass tea kettles.
Users Experience
Since it's a new wifi tea kettle on amazon, there are no reviews of customers.
Pros
Capacity:1.7L
360-degree cordless base
Remote control kettle by your smartphone
Automatically cut off while boiling
Boil-dry and overheat protection
Voice control Turn on / off by Alexa and Google home
Cons
My Verdict: Clever design and innovation give it a universal appeal. Immensely flexible and durable product at a very reasonable price! A splendid piece of kitchen equipment worth having.
Keeping this in mind, our experts have endeavored to present the best products to you in this category. So, do have a look at our expert listing of the best tea kettle.
Tips for buying the best wifi tea kettle
If you're considering buying a kettle, the smart kettle is the way to go. Smart kettles also make use of cutting-edge technologies. As a result, it makes the boiling procedure even more convenient.
Temperature Control
It is one of the niftiest features of the smart kettle. Most smart kettles allow you to customize the temperature to suit your needs. However, it is highly convenient to choose variable temperature as the difference in temperature affects the taste of your beverage. Furthermore, some kettles have a temperature preset to save you time.
However, if you are looking for some more options, do refer to our list of tea kettles with temperature control.
Keep Warm Function
If you're having guests around for tea and don't want to constantly warm the water every time someone needs their cup topped up, a kettle's ability to maintain a specific temperature is the best feature to have. However, different kettles will retain water at different temperatures for different amounts of time. Therefore, those timeframes are usually between 30 minutes and 2 hours. Furthermore, you can program how long you want the water to stay at the desired temperature with the best smart kettles.
LCD Screen
A kettle can't be smart unless it has an LCD screen. The temperature, time control, and status of the boiling operation are all displayed on the kettle display. People who like to keep track of every step of their brewing process will fall for this feature.
Water Level
You can measure the amount of water in your smart kettle. In addition, it also goes a step further by defining it in cup measurements. For example, your smart kettle will alert you if your kettle becomes half empty. It means it will alert you that two cups of standard-sized left for tea.
Schedule
In your smart kettle, you can set a time for the kettle to start boiling. So, if you require a hot cup of coffee 10 minutes after waking up, you may program your kettle accordingly. It makes the entire process a lot easier. Furthermore, it is a nifty tool for those with a busy schedule.
Safety
The smart kettles use numerous sensors. They automatically recognize when there is very little or no water in the kettle and don't turn on in that condition. Additionally, it includes automated turn-off features. As a result, if the water becomes too hot, it automatically shuts off to prevent overheating.
Remote Control
One of the most significant elements of every smart device is the remote control. You can use your Smartphone to operate your kettle from anywhere in your house. Therefore, the prime function of the remote control is to turn on and off the kettle. But it doesn't stop there; however, you can also select a specific temperature and schedule the kettle's operation.
Addition Features: The best WiFi tea kettle comes with a variety of other functions. Which are:
When you wake up, your tea or water will be ready for you thanks to a programmable timer.
You may bring the water anywhere you need it, thanks to the cordless operation.
Most importantly, a safety lock prevents your children from mistakenly starting the kettle.
However, if you are looking for some more options, do refer to our list of the best programmable tea kettles.
Facts and Medicinal benefits of tea
Mostly East European tradition is to serve their tea in glasses.
The 'podstakannik,' an elegant glass container, is used to serve it in Russia.
Tea is the national beverage of Egypt and is mandatory after lunch.
Tea is sweetened with beetroot sugar in Turkey.
The 'noon chai' in Pakistan is a bright pink color with a strong flavor of pistachios and cardamom.
Talking of turkey tea, don't forget to have a look at our best Turkish tea kettles here.
Before it was one of the world's leading desired beverages, tea was regarded as an herbal remedy. It improved digestion, cleared the skin, and reduced fever. Tea was medicinal before being turned into a beverage. In prehistoric period china, people would add herbs and even onions to tea to improve its natural beneficial properties, before puritan Lu Yu popularised savoring tea without additions.
While tea isn't a magical remedy, it does have a variety of health-promoting characteristics.
Tea can also help freshen your breath by inhibiting oral bacteria's ability to create plaque.
If you drink your greens, you'll be able to avoid wrinkles and other symptoms of aging on your skin. In addition, tea leaves can be applied to the skin to protect it from the sun. Additionally, tea liquid can be used as a cleanser and toner in a beauty routine. Furthermore, to relieve inflammation and purify the skin, make a face mask with a poultice of the leaves. Tea reduces oiliness while also tightening the skin because of the tannins.
However, if you are looking for some more options, refer to the healthy herbal teas list.
Different Types of Kettles
If you're searching for the perfect kettle for your kitchen, it's essential to understand the differences between the various varieties. When it comes to determining what sort of kettle to use for what reason, there might be some confusion. Continue reading to find out which kettle is best for you.
Electric Kettles
The electric kettle is the most prevalent type of kettle in modern households. It provides a handy way to heat up using heat energy generated by electricity. Usually, to heat the water for tea or coffee, electric kettles or Wi-Fi tea kettles are used. It is said to be the quickest way to heat water. Accordingly, these kettles are used frequently throughout the day. The most evident benefit is that they do not require the use of a burner or hob.
Electric kettles are available in a wide range of forms, with many newer models incorporating smart technology. In addition, the user can control the temperature of their water with this technology. Furthermore, the best WiFi tea kettles now include smartphone integration. It allows you to turn the kettle on or off from anywhere in the house.
The majority of electric kettles do not have a whistle. Accordingly, when they finished boiling, they usually switch off. Moreover, many new electric kettles boil water quickly. We have some great electric kettles with tea steep for a flavorsome tea experience. Similarly, you can also have look at some of the best modern tea kettles that are composed of high-quality materials. These contain all the modern features you would need to brew that lovely tea for yourself.
Talking of electric kettle, if you are a restaurant owner, your needs would be very different from what you are using for your home. Hence, our experts have collated a list of the best electric kettle for restaurants here.
Stove Top Kettles
Stovetop kettles can use a combination of a hob or a heated source. Additionally, a filled pot can sit on the surface of a heat source for 10 – 20 minutes in advance. Most importantly, they generally are built from more durable materials than electric kettles. These materials are:
And remember, we have a whole list of some of the best options in these categories for you. Moreover, these heavier materials are essential as anything plastic won't be suitable for placing on a heat source for a long time. Therefore, stove kettles are heavier than other types of kettles. However, they have an older attractiveness and consider as a lot more stylish than electric kettles. Moreover, they look more like ceramic and of a sturdier build. Due to this, when poured, the procedure feels more authentic. 
Stove kettles come with whistling and non-whistling forms. However, the whistling kettle makes an iconic sound, and for some people, this sound has entrenched their morning brewing routine.
However, if you have glass top stoves, you might be a bit skeptical about using a kettle that might end up damaging the stovetop. Hence, we have collated a list of the best tea kettle for glass top stove for you. Don't miss out!
Meanwhile, check out our expert listing of the best clay tea kettles and enamel tea kettles.
Gooseneck Kettles
These kettles deliver an elegant stainless steel appearance. Moreover, gooseneck kettles are crucially specialized teapots that the designs amplify with a narrow, long spout. Furthermore, the purpose is to get you a more managed pour and better flavor extraction which flourish the popularity among coffee lovers. Therefore, the long curve enables you to control the speed of the water.
However, if you are looking for some more options, do refer to our list of travel tea kettles and camping tea kettles.
FAQs
Is it safe to leave water in an electric or Wi-Fi tea kettle overnight?
Not at all. If water is left inside an electric or normal kettle for an extended period, it will speed up the formation of limescale. Limescale is calcium carbonate deposits that tend to form when water is heated.
Moreover, it tends to stagnate and gather dust and other particles if the water is left alone for an extended period. Above all, after each usage, remove the water from the kettle or cover it securely to prevent dust from entering.
Simultaneously, we also have a list of the best ecofriendly tea kettles. So go ahead and check it out!
Electric/ WiFi or stove-top tea kettles: which is better?
Firstly, electric kettles are more energy-efficient when it comes to heating water than regular gas stove kettles. Secondly, electric tea kettles and Wi-Fi tea kettles are designed to boil water faster than other gas stove kettles. Most importantly, it consumes far less energy to achieve the desired temperature. Finally, it's also much more challenging to acquire correct heat settings when utilizing a stove instead of an electric/WiFi tea kettle.
Keeping this in mind, our experts have endeavored to present the best products to you in this category. So, do have a look at our expert listing of the best electric tea kettles.
Conclusion
Wi-Fi tea kettles nowadays are a far cry from their simple forerunners from a few years ago. These along with the Electric kettles are great examples of 21st-century innovation and convenience. To brew a perfect cup of tea to being managed from afar via a smartphone app is certainly a big leap in innovation for mankind.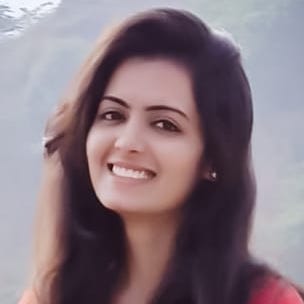 Yogita, a graduate of arts, is very warm and passionate. Her huge appetite for knowledge has lead to blogging about kitchenwares. Being a culinarian herself, her experience will help you to decide what suits you the best. Selecting the best kitchen product might be confusing, but Yogita will help you choose the best product according to your need and comfort, for early morning fruit juice to midnight soup! And to know the range of kitchen product to your healthy diet, you will get it all!