Tea is the most desired beverage in Turkey. A large portion of the population admires this drink of Turkish tea kettle. When asked to describe a sweltering day, a cold winter day, a chit-chat with family or friends, and especially a complete breakfast, tea will be part of it. Turkish tea is frequently associated with apple tea, yet this is merely a tourist trap.
Black tea is traditional tea made from a Turkish tea kettle, and the consumption is vast. Similarly, herbal teas, such as a rose hip (kuşburnu çay), linden blossom (hlamur çay), and various varieties, are popular among Turks. However, they are mostly taken for their health benefits and to add color to the palate.
Turkish tea begins from the best Turkish tea kettle. Most importantly, it requires two pots to make the tea Turks drink. However, they do spend their time preparing the nation's favorite beverage. The best Turkish tea kettles are built of glass, porcelain, copper, and steel.
Turkish Tea's Origins
Turkish tea is surprisingly fresh when compared to the thousands of years of tea history. While some claim that Turks traded and consumed tea as early as 400 B.C. But tea was not commonly used in Turkey until the 1900s.
While the first effort to grow tea on Turkish soil got hold in Bursa between 1888 and 1892. However, it didn't work out because the environment in this section of the country isn't suitable for growing tea. In 1924, the parliament established a bill about growing tea in the east of the Black Sea region. Therefore, in the late 30s, 70 tons of black tea seeds were imported from Georgia to start seedbed in that area. Moreover, in 1940, an additional law that sustained the farmers and protected their rights enhanced tea planting in the region. Furthermore, today, 767 million m² of land in Turkey is used for growing tea. Most importantly, it is the second most-consumed Turkish beverage, after water.
A Swift Ride in the History of Tea
The first mention of tea as a beverage dates back to the 10th century BC in China. However, Europeans finally learned about tea in 1589, when a Venetian author attributed Asians' long lives to their tea use. Portuguese traders imported tea in the 16th century, and it quickly became fashionable in aristocratic circles and at royal courts.
Best Turkish Tea Kettle – a summary list
#1. SAKI Turkish Tea Maker – For every modern kitchen, a graceful, functional, and ergonomic design!
#2. Vintage Copper Turkish Teapot – If you are looking for elegance and durability, then this is the right product. Features, undoubtedly, outweigh the price!
#3. Papatyam Turkish Tea Kettle – Simple and affordable, yet this Turkish tea kettle can do your job well.
#4. Amboss Turkish Teapot Set – Bring appetizing air to your blues with a brewed cup of tea through the best Turkish tea kettle.
#5. Korkmaz Cintemani Turkish Tea Pot Set – With their elegant, one-of-a-kind design, Korkmaz teapots are ideal for stylish kitchens.
Features and reviews of best Turkish tea kettle
SAKI Turkish Tea Maker - 110 V, Stainless Steel Electric Tea Maker Machine, Keep Warm Mode, 2 in 1 Tea Kettle with Tea Infuser Tea Pot, 1.7 L - Silver
☕️ 2 IN 1 ELECTRIC TEA KETTLE WITH TEAPOT INFUSER – The Saki Tea maker machine was designed to keep your tea and your love for tea piping hot. Brew the...
☕️ PRECISE THERMAL CONTROL FOR SUPERB CONVENIENCE – Too hot? Too cold? Never again. Enjoy your favorite tea at its finest temperature with Saki Tea Maker...
☕️ PREMIUM STAINLESS STEEL BODY FOR DIVINE COOL TOUCH – We used the finest stainless steel and comfortable easy-grip handles to protect your delicate...
☕️ SLEEK & SMART DOUBLE ELECTRIC KETTLE – 360° rotatable, fully equipped with Keep Warm Function, Boil Dry & Overheat Protection, Removable & Washable...
☕️ 100% SATISFACTION GuaranTEA GIFT IDEA - Mint, chamomile, thai, chai, organic, rooibos, matcha, green, black, detox, hibiscus, tea bags, loose tea leaves...
This Turkish Tea Kettle will satisfy your tea cravings. Enjoy this large Stainless Steel 1.7 L 110 V Electric Kettle, which has a tea infuser teapot, thermostat control, Boil Dry Overheat Protection, and Keep Warm Mode, among others high-performance features.
Moreover, every detail, angle, switch, handle, pot lid, and stainless steel body shape to be 100% ergonomic.  Most importantly, this Turkish tea kettle is more delicate on palms, with a soft touch and a burn-free grip. Just push the ON/OFF button to brew the fruitiest, most unusual, delectable, herbal infusions.
This best Turkish tea kettle comes with prime class quality, with 360° rotatable, fully equipped with Keep Warm Function. Moreover, it includes Boil Dry & Overheat Protection, Removable & Washable Infuser, Boiling Temperature indications, and Water window for a simple check. Is it too hot? Is it too cold? Never, ever again. With this Turkish tea kettle, you can enjoy your favorite tea at the perfect temperature – just right to make your taste buds delighted with every sip.
Users Experience
Users are highly impressed with its superb quality and 1.7L capacity. They have specifically loved the precise thermal control for superb convenience. On the downside, there were some complaints about leakage. However, it is a stunning addition to any house or office.
Pros
2 in 1 Electric Tea Kettle with Teapot Infuser
Sleek $ Smart Double Electric Kettle
Thermal Control
7L – Capacity
Convenient Water Window
Over Heat Protection
Keep Warm Function
Removable and Washable Infuser
Cons
Some Complaints About Leakage
My Verdict: I highly recommend this product if you are on the fence to choose the best Turkish tea kettle that extracts the rich flavors from the tiniest tea leaf.
All of the solid silver decors on copper will add a touch of class to your kitchen. It's ideal for a tea party with your friends in the afternoon. Moreover, its opulent interiors will wow your guests. In addition, this best Turkish kettle is lined on the inside with tin on copper to provide safe boiling and healthful drinking. Besides, tin is a metal that has been used in coppers for millennia in Anatolia for safe boiling and healthy drinking.
Most importantly, handcrafting the one-of-a-kind copper decors takes 28 hours. Above all, it will give your kitchen an elegant look.
Users Experience
As expected, feedback forums are all swamped with positive reviews for this best Turkish tea kettle. In particular, most users have highly admired its unique handmade design and boiling process. At the same time, I didn't find any serious complaints from users about this product.
Pros
Sturdy Silver Decors on Copper
Best to Brew with Wooden Handle
Hand Made Crafted Teapot
Cons
My Verdict: This best Turkish tea kettle is handcrafting these teapots with care for you, using superior copper and robust silver decors. So go for it without any doubt.
Papatyam Teapot Set Turkish Tea Kettle Stovetop Warmer Tea Maker 18/10 Stainless Steel (Mini with Metal Handles)
TEAPOT: Turkish teapot with 2 lids teakettle set to make traditional Turkish tea. Top has a strainer and with metal handles.
FEATURES: Stainless steel tea kettle, induction, stovetop, capsule bottonm, cold handle and premium quality product, modern design. Tea pot, tea maker, warmer,...
CAPACITY: self strained teamaker 37.2 oz or 1.10 lt. bottom, 22.1 oz or 0.68 lt top.
FUNCTION: Protects the heat for a long time. Use on any oven: electro, gas, ceramic, halogen. Minimum energy and bio-plus system. It is durable, ergonomic, Made...
CARE: Easy to use and clean. Wash by hand or dishwasher safe. Made in Turkey. Enjoy your tea.
The best Turkish tea kettle set comes with four pieces: a bottom, a top, and two steel lids. In addition, 18/10 Stainless Steel with a capacity of 37.2 oz (1.10 L) on the bottom and 22.1 oz (0.68 L) on the top. Moreover, this Turkish tea kettle has a double bottom to use in any oven.
Furthermore, it is time-saving and energy-efficient. Additionally, it is easy to use and has high durability. It comes with a capsule bottom. Handles that are both ergonomic and attractive. Most importantly, to clean this best Turkish tea kettle, use liquid and creme detergent.
Users Experience
While some consumers value its durability, others are amazed by its utility. Moreover, most customers, in particular, have appreciated its durability and ease of cleaning. As a result, there will be no more cleaning issues! Even I didn't come across any issues worth noting.
Pros
Stainless steel tea kettle
Induction
Stovetop
Capsule Bottom
Cold Handle and Premium Quality Product
Modern Design
Cons
My Verdict: It's a highly rated product. Also, with a basic design and is easy to use. A big YES for this product.
Amboss Turkish Teapot Set with Steam Lid 4 PCS Stainless Steel Soft Touch Bakalite Handles Induction Cooker Compatible Turkish Tea Set (Black)
304 GRADE STAINLESS STEEL Amboss Turkish Teapots are made of 18/10 premium quality (304 Grade) stainless steel. Also, it is produced by using the "polishing...
PATENTED ELEGANT DESIGN Reflective beauty and highly polished beautiful mirror finish adds a sophistication statement to your kitchen..
STEAM LID and ERGONOMIC SOFT TOUCH HANDLES Amboss Turkish Teapots have steam lids for the bottom kettle. Steam lid prevents dripping while serving tea and saves...
ENERGY SAVING AND FITS INDUCTION COOKER BOTTOM Amboss Teapot; The super 3-layer capsule base, which is created by using a special alloyed aluminum, is suitable...
CAPACITY Total capacity is 2.75 lt. Top teapot is 1 liter and bottom teapot is 1.75 liter. Suitable for 4-5 people.
This best Turkish tea kettle is built with 18/10 premium quality stainless steel. In addition, to obtain a highly burnished surface, the "polishing technique" is used. Moreover, it gives an attractive mirrored exterior that avoids gloss and erosion on the surface.
The lower pot of this best Turkish Tea kettle has a steam lid. While serving tea, the steam cover avoids dripping and retains heat for an extended period. However, it can also be used solely as a tea kettle. Moreover, it also boasts high-quality Bakelite handles that are gentle to the touch and prevents getting hot.
Users Experience
This brand has a large number of devoted consumers who can confidently recommend this product. In fact, several new purchasers regretted not purchasing this brand sooner. I also didn't come across any issues worth noting.
Pros
18/10 Cr./Ni.  304 Grade Stainless Steel
Extra Capsule Bottom suitable with induction cooker
Heat insulated ergonomic handles and knobs.
Capsule base for even heat
High polished attractive exterior surfaces
Fuel and time-oriented economy design
Dishwasher safe
Cons
My Verdict: Reflective beauty and a high-polish mirror finish give your kitchen a sophisticated look. At a very affordable price, this product is extremely flexible and robust!
This best Turkish tea kettle has ergonomic, non-burning stainless steel handles. The Korkmaz Turkish tea kettle is easy to use while also adding to the elegance of your kitchen. Moreover, the SOLAR BASE system saves time and energy. Above all, it provides the highest heat transfer on all types of stoves, including induction, electro, gas, ceramic, and halogen, among others. Because of its three-layer super capsule bottom, it enables uniform heat conduction.
In addition, a set of three traditional Turkish tea kettles are constructed of high-quality 18/10 Cr-Ni stainless steel. Additionally, it keeps its brightness and beauty for a long time because of its meticulously polished and long-lasting sanitary surfaces.
User Experience
Almost everything about this Turkish tea kettle appeals to the customers. Users have given a thumbs up to its ease of cleaning and power. However, the Turkish tea kettle is the accessories is an added attraction to the modern kitchen.
Pros
Three-layer solar base capsule bottom
Premium quality Turkish tea kettle
Heat resistance handle
Elegant design-optimum size
Cons
My Verdict: From my standpoint, with their exquisite, one-of-a-kind design, the best Turkish tea kettles are ideal for modern kitchens.
Tips to Make The Perfect Tea From Turkish Tea Kettle
Quality Tea
Put some tea in cold water to make sure you have top-grade tea. Most importantly, it's a good sign if the water's color changes slowly. However, if it fluctuates rapidly, something isn't right. Therefore, once you've found a decent tea, keep it airtight, dry, and away from other odors. My recommendation is to buy little packs and try out different brands.
Avoid Bitterness
Most importantly, avoid boiling the water for too long or over very high heat. The water's oxygen level will drop, the dry tea in the upper section of the Turkish tea kettle will become bitter, and the caffeine quantity will rise.
Count to Ten
Wait for a few seconds for the water to stop boiling before adding it to the tea. It will keep the tea's beneficial properties and flavor.
Stirred Nor Shaken
Never stir or shake the top pot when adding water. Just pour it in, set it aside, and reduce the heat to a minimum. However, it will prevent your tea from getting bitter as a result of excessive heat.
30 Minutes
Drink brewed tea within 30 minutes.
How to Brew the Perfect Cup of  Tea From Turkish Tea Kettle?
Tea
There are a variety of flavors in Turkish tea. Çaykur is the oldest manufacturing firm that produces tea in Turkey. Moreover, there are also younger and equally successful ones like Doğuş. Whichever brand you get, always look for the manufacture year. Most importantly, a well-packed tea has a life of an average of two years. Above all, I recommend the eastern Black Sea tea, with bergamot flavor.
Water
Using freshwater is crucial in the Turkish tea kettle. It must be gentle, still, spring water. Bottled drinking water is the most reliable option to avoid chalk or chloride.
Pots
The Turkish tea kettle comes in two sections: the lower metal pot for the water and the tinier upper for tea. However, the top section plays a crucial role in the process. As a result, the best material for the event is porcelain.
Portion
The quantity of water is roughly measured. However, you can use the standard rule of one full dessert spoon of tea per person for the tea.
Making The Tea
Add the tea to the upper section and water to boil in the lower part of the Turkish tea kettle. Once the water boils, add some to the upper section, decrease the fire to the minimum, and wait 10 to 15 minutes before serving.
While talking about using freshwater in a Turkish tea kettle check out why it is important to do so.
How Did Tea Kettles Get Limescale?
Tea kettles form limescale because of a coating of calcium carbonate and a deposit left behind by hard water. When you boil hard water at home, in your tea kettle, the minerals present in hard water transform into limescale and stick to whatever they can. Therefore, it forms a white crust inside your kettle, coloring the interior.
Let's take a look at what limescale is and why it occurs.
How does Limescale Form?
First and foremost, the presence of soluble calcium bicarbonate in water is the primary cause of limescale production. However, when calcium bicarbonate is heated, it decomposes into insoluble calcium carbonate. Therefore, it is the primary component that accounts for the majority of limescale.
Moreover, this method reduces hardness from water for a short period. However, boiling does not result in permanent hardness. Most importantly, calcium sulfate does not break down in the same way as calcium chloride after heating, leaving both ions in solution.
So, why does limescale build more frequently on heated surfaces, such as the inside kettle?
Firstly, when carbon dioxide is heated, it leaves the water. Moreover, the effect itself will then strive to replenish the carbon dioxide in this water inside the kettle. Therefore, limescale is produced, in the same amount of carbon dioxide is transformed.
What's the best way to get rid of limescale in my kettle?
However, unlike other limestone-affected appliances, you should not attempt to remove limescale from a kettle. It is because any substance used to remove it will remain within your kettle. Furthermore, it may impact the quality of the boiled water. Additionally, this procedure of eliminating limescale is called descaling. In addition, there are a variety of mildly acidic household items to remove limescale. Some tips to remove the limescale from a kettle:
Vinegar/Lemon
You can wash your kettle with vinegar by heating it in a solution of ½ vinegar(or lemon) and ½ water. Once the boiling is done, scrub the limescale-affected areas.
Alternatively, you can bring the kettle to a boil, then turn it off and wait 15 to 20 minutes. Once the water and vinegar mixture settle in the kettle. Make sure you dispose of the water and vinegar properly.
Citric Acid
The majority of citric-based acids appear to be quite successful at removing limescale. First and foremost, bring your kettle to a boil by filling it halfway with water. Secondly, turn off the heat and add 1–2 teaspoons citric acid powder to the water once it has boiled. Most importantly, allow 15 to 20 minutes for the water and citric combination to settle in the kettle before emptying the contents. In addition, removing this limescale will help your kettle last longer. Above all, it will also get rid of some undesirable flavors caused by limescale.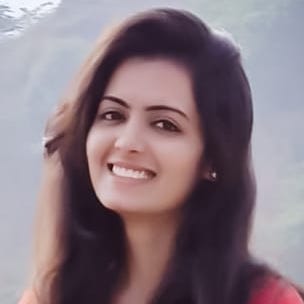 Yogita, a graduate of arts, is very warm and passionate. Her huge appetite for knowledge has lead to blogging about kitchenwares. Being a culinarian herself, her experience will help you to decide what suits you the best. Selecting the best kitchen product might be confusing, but Yogita will help you choose the best product according to your need and comfort, for early morning fruit juice to midnight soup! And to know the range of kitchen product to your healthy diet, you will get it all!