More and more people are opting to change their lifestyles by giving juices sold in stores and purchasing modern juicers so that they can extract their own fruit juices from the comfort of their homes. The Breville JE98XL is considered to be one of brand's mod-range juicers. It is equipped with a motor that is powerful enough to easily extract juices from various fruits and vegetables as well. The Breville BJE200XL is also a model in the Breville's renowned range of prestigious juicers. It is among the top selling juicers in recent times.
Breville JE98XL vs BJE200XL – Product Comparison
Affordable, Simple and Effective
Both the Breville JE98XL and the BJE200XL are famed for their affordability and effectiveness. The Breville JE98XL is a top quality juicing machine that allows you to fully savor and enjoy the flavor and nutrition of freshly juiced veggies and fruits. On the other hand, the BJE200XL has a price tag of below $150, which is appealing to the buyer who is cost conscious. What makes it even more ideal to such buyers is that they are assured of getting superb design, quality and style from this juicer. The BJE200XL is a consumer favorite thanks to its combination of low price, stylish look and a compact design as well as a large feed chute and a small-yet-powerful 700-watt motor.
Features
The JE98XL juicer has two different speed settings. This helps in extracting most juice from vegetables and softer fruits as well as allowing you to extract juice from the hardest of veggies and fruits such as carrots and cucumbers. Both the JE98XL and the BJE200XL have large feeding chutes that allow you to put in as many vegetables and fruits as you need without having to chop them up. The JE98XL has a 850-watt motor while the BJE200XL has a 700-watt motor which help in providing faster results.
Ease of Use
The Breville JE98XL juicer is not only simple to operate but also easy to use. You can juice as many vegetables and fruits at the same time with the JE98XL thanks to its 3 inch feeder chute. This also means that you will not be required to dice your vegetables and fruits thus saving you more time. All you have to do to be able to use this juicer is put your favorite vegetables and fruits in the feeding chute, lock it and then press on the start button. The glass should be placed under the spout as you do all this.
The unique cyclonic system found in the BJE200XL allows you to savor an 8-ounce glass of freshly extracted juice in a paltry five seconds. The unit performs ten times faster than the other juice extractors thanks to the stabilizing dual-knife assembly that cuts and minces vegetables and fruits into minute particles. This increases the yield by 30% compared to other juicers.
Cleaning and Maintenance
The Breville JE98XL like the BJE200XL, allows you to spend minimal time cleaning the juicer and more time in doing other really important things. Both have detachable components that can be cleaned in the dishwasher. They both come packaged with an additional cleaning brush that will enhance your cleaning and maintenance of the juicers.
Design and Build Quality
Compared to other Breville juicers like the BJE200XL that is built from stainless steel, the Breville JE98XL comes in a unique design. It has a satin-coated body that gives it a unique and stylish appeal expected of a stainless steel juicer of modern times. The high quality plastic makes it more reliable and enhances its washing process. Both juicers however feature rubber feet that boost sturdiness ensuring they don't shake during operation.
Dimensions
Breville JE98XL comes with dimensions of 13.2 by 16.5 by 18.2 inches. The BJE200XL however weighs eleven pounds with dimensions of 9.5 by 8.75 by 16 inches. This indicates that both these machines are compact and ideal for most countertops, and can be used in crowded kitchens as well.
Accessories
In addition to the juice extractor, the Breville JE98XL is packaged with a special cleaning brush, a stainless-steel micro-meshed filter basket and a 1- liter juice jug with a froth separator. The BJE200XL on the other hand also has a cleaning brush to facilitate faster clean ups.
Breville JE98XL Pros
– Has a compact and robust design
– Easy to clean
– Powerful and efficient thanks to its 850-watt motor
– Low noise level
Breville BJE200XL Pros
olidly constructed design
Built-in pulp tray that functions better than side pulp basket common in other juicers
Quick and powerful motor
User friendly operation
Great saver of space
Ease of cleaning
Breville JE98XL Cons
Not ideal for leafy greens
The warranty of one year is too short
Produces plenty of foam thanks to the high juicing speed
Breville BJE200XL Cons
Frequent need to stop and remove fiber and pulp after a couple of glasses due to its smaller size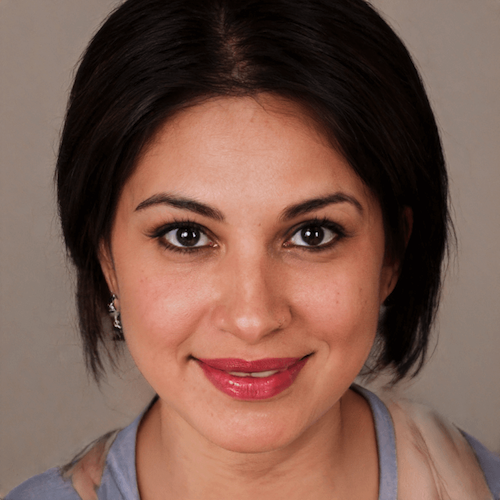 Isabelle Johnson is a fitness expert and yoga trainer with over 12 years of experience as a dietician. Her knowledge of nutritional facts has made her take to the web with her blog, Sprout and Press.
Isabelle lets her audience understand products used in the kitchen, which can improve your diet, add more convenient ways to juice, create smoothies, and do so much more. Her blog informs readers about the newest kitchenware and the benefits each ingredient brings to the table. In 2016, sproutandpress.com was founded to share her knowledge with the world and inspire a better, healthier tomorrow.