With its stainless steel appearance and wide array of features, could the Breville 800JEXL juicer be a must have appliance for every tech savvy and health conscious individual of today? Bear with us to get the answer.
It is the Flagship of Breville Juicers – Its high speed motor delivers an impressive 13,0000 RPM making it 3x faster than other juicers capable of crushing harder fruits and vegetables like apples and carrots with no problem at all.
The Breville 800JEXL Juice Fountain Elite Review
The Italian Motor and Smart Chip Technology
The Breville 800JEXL Juice Fountain Elite is harnessed with a 1000 watt(1 1/3 horsepower) motor which exudes immense power to the juicer. It also has a unique power saving mode which is attributed to the incorporated Smart Chip technology which helps in regulating power as per the juicing weight and quantity.
Ease of Use
The Breville 800JEXL high speed motor runs at a remarkable crushing speed of 13,000 RPM and is very efficient for juicing hard vegetables and fruits such as carrots, beetroots, apples, pineapples, to quote a few.
The fruit pulp is pulverized with immense g-force towards the fitted steel micro mesh filter and helps in extracting juice from the fruit till the last drop possible by it.
The low speed motor which runs at 6,500 RPM is good enough for soft fruits and leafy vegetables such as oranges, grapes, watermelons and spinach or lettuce.
Five seconds is the maximum time that the Breville 800JEXL takes in producing an 8 ounce glass of apple juice. What more can be expected from a juicer?
Cleaning and Maintenance
The Breville 800JEXL components are completely dishwasher safe and easy to clean. There is no hassle or cleaning problems, if you just wash the parts immediately after use you can almost just rinse them in some water.
However, if the pulp is left to dry up in the wire mesh section of the juicer you will have a harder time in cleaning it up, so i advice you to clean the Breville 800JEXL within a short time after juicing. The juice fountain is also mentioned in our article on best juicers for carrots. Take a look – Recommended juicers for carrots. 
Design and Build Quality
With it's modern appealing design and high build quality of this stainless steel juicer, the Breville 800JEXL is sure to last for years to come. If you like stainless steel-products this will be a delight to set upon the kitchen counter.
It also comes with a 1 year limited warranty, which is what you should expect from such a quality machine.
Dimensions and Juicing Volume
The Breville 800JEXL is no small juicer, coming in at 17 x 11 x 20 inches (H x W x D ). It is also quite heavy and you will probably not want to move it around all too often.
The Juice jug has a juice volume of 1.1 qt (1 L), and the extra large pulp container can take 3.2 qt (3 L) of pulp before needing to be emptied.
Features of the Breville 800JEXL
The Breville 800JEXL comes fitted with a 2 speed control 1000 watt juicer with a low speed setting of 6,500 RPM and a high speed setting of 13,000 RPM.
It has a die cast stainless steel body frame which is fixed with a removable stainless steel micromesh filter having an astounding number of 40,000 micro pores in it, along with a patented titanium plated cutting disk having an array of 115 individual knives for better and finer juicing.
It also comes with a heavy duty metal base that helps in maintaining a perfect balance to the appliance. It also has a circular 3 inch diameter feed tube to handle most produce without cutting.
Breville 800JEXL built-in overload protection helps to safeguard against overheating the juicer.
The pitcher comes with a spout which helps eliminate any fear of spraying the juice on your clothes or the countertop.
The lid is modified in such a way that it conveniently separates the foamy upper layer from the juice and delivers nice and clear juice only.
The parts are all dishwasher safe.
Accessories
The Breville 800JEXL comes complete with the 1.1 qt (1 L) juicing pitcher, a 1.1 qt (1 L) juice jug with froth separator, a 3.2 qt (3 L)  pulp container, an owner's manual and recipe booklet in two languages, a food pusher for safe insertion of the produce and a cleaning brush to help with the cleaning.
Pros
To sum up some of the best points of the Breville 800JEXL:
Nice looking stainless steel design: The stainless steel body is gorgeously designed, well built and perfectly engineered and has an instant eye appeal to anyone who likes stainless steel design.
Powerful motor: The motor is powerful and efficiently works for which it is made for – juicing with ease and without any fuss or trouble.
Two speeds to fit all juicing needs: It has two speeds for slow and fast processing and both work equally well enough.
Great juicing capacity and in no-time: The Breville 800JEXL is capable of juicing nearly 1.1 qt (1 L), in less than 60 seconds flat.
Big feed chute handles most produce without cutting: The enormous feed chute of 3″ can conveniently take most fruits and vegetables whole, eliminating the need for cutting and preparing them before juicing. This is a great time saver for people with busy schedules.
Easy to clean metal parts: The metal parts make the whole juicer easier to clean and maintain.
Really good warranty: The Company backs the product to the hilt and any sign of defect or problem with the new purchase of the Breville 800JEXL is promptly exchanged with a brand new piece, and mind you, not a refurbished one like some other company's send in exchange to their consumers.
Cons
As goes with each and every product in this world, there are bound to be a few cons even for Breville 800JEXL:
The price: This product is expensive, that's a definite. However when reading Amazon customer reviews you can see that the price has often been a concern, but has been quickly forgotten when the product is put to the test.
It's Big: It is a big appliance to have on the kitchen top, especially if you have a small kitchen – but then it's pretty much the equivalent to an industrial juicer.
Does not handle wheat grass: Like all non-masticating juicers, despite it's heavy duty design it is not recommended to try juicing wheat grass. For this you should get a masticating juicer.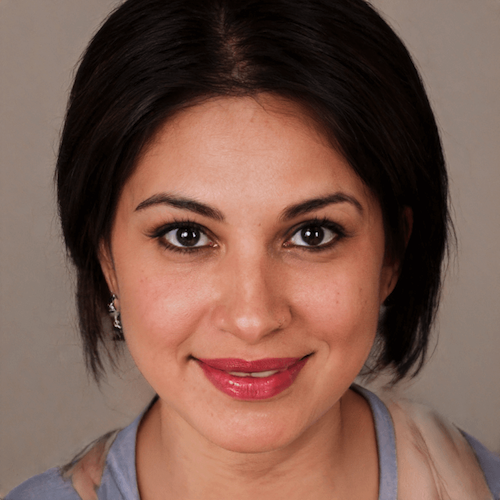 Isabelle Johnson is a fitness expert and yoga trainer with over 12 years of experience as a dietician. Her knowledge of nutritional facts has made her take to the web with her blog, Sprout and Press.
Isabelle lets her audience understand products used in the kitchen, which can improve your diet, add more convenient ways to juice, create smoothies, and do so much more. Her blog informs readers about the newest kitchenware and the benefits each ingredient brings to the table. In 2016, sproutandpress.com was founded to share her knowledge with the world and inspire a better, healthier tomorrow.