Hi and welcome to out review-article called Breville BOV800XL vs BOV650XL, where these the great toaster ovens and their features will be put to the test.
The Breville Toaster Ovens are the result of extensive efforts of R&D for enhancing the lifestyle of the time-pressed modern individual of today.
Being able to save you both space and time, a toaster oven can even be so functionally extensive that it can replace the stove in some households.
Not only are they timesavers but they also are intelligent and extraordinary kitchen appliances with state-of-the-art technology with multi-functional modes and attractive features, all at the simple touch of your finger.
The techno-wiz house of Breville have launched attention-catching Toaster Ovens, and we are putting them up in a battle of features: Breville BOV800XL vs BOV650XL. They are both jam-packed with features and a design able to enchant homemakers and exude grace and beauty to their kitchen kingdom, but now lets find out which one is going to be your favourite.
Both these wonderful toaster ovens have been gifted with many different features, all of which we will be covering in this in-depth comparison.
Today we will do a feature comparison of the Breville BOV800XL vs BOV650XL toaster ovens to see which of the two suits your need and usability parameters.
Differing Features
Size
Breville BOV800XL
Breville BOV800XL is slightly bigger oven than its younger sibling oven BOV650XL with dimensions of 18.5 inches in width, 12.5 inches in depth and with a height of 10.75 inches. The interior space of the oven is exactly 0.8 cubic feet.
Breville BOV650XL
Breville BOV650XL is a slightly smaller oven than its elder sibling oven BOV800XL with dimensions of 16.5 inches in width, 14.25 inches in depth and with a height of 10 inches. The interior space available in the oven is approximately 0.6 cubic feet
Features
Breville BOV800XL
The Breville BOV800XL comes with a Magnetic door which opens and closes easily as well as seals the temperature perfectly inside the oven. It enables energy efficiency and restricts the chances of accidental injury and burns.
It is an intelligent appliance and stores your customized and personal preferences once you enter it the first time itself. It works efficiently in all its nine cooking pre-set functions such as toast, roast, bake, broil, bagel, cookies, pizza, warm and reheat without much ado.
Breville BOV650XL
The Breville BOV650XL acts as an efficient aid in all its eight cooking pre-set functions such as broil, toast, bake, bagel, cookies, pizza, reheat and defrost and increases your pleasure of cooking and enjoying soulful delights. One pre-set option is missing from this product range compared to the Breville BOV800XL.
Range of Accessories
Breville BOV800XL

It has an auto-eject wire rack with options of 3 heating positions and 1 to 6 slices of toast can be made at the same time (it is a very clever appliance and only offers power to the number of slices kept in the oven for making toasts).
A Baking pan for making those lovely cakes, muffins and cookies; A Pizza pan is provided for urging your culinary art for homemade pizzas;Broiling Pan;A removable slide-out crumb tray for easy accessibility and putting a total end to cleaning hassles; A Recipe booklet with easy to make 30 mouth watering recipes; andA user-friendly Instruction Manual.
Breville BOV650XL
Being slightly smaller to BOV800XL, the BOV650XL has a capacity of making 4 slices of toast at one single time (it delivers nice and golden brown toasts on the exterior while retaining a soft and chewy interior).A Baking pan for making those lovely baked delicacies;A Broiling Rack;A pull-out crumb tray for easy cleaning and accessibility functions;A customer-friendly Instruction Manual.
Technology
Breville BOV800XL and BOV650XL are technically designed with smart sensor oven technology and are ornamented with energy efficient Element IQ smart sensors which have the ability to judge and offer or reduce power as and where it is explicitly required.
The LCD display with color coded temperature setting to see the stage in which the cooking process is underway (from pre-heat to cooking to completely cooked). The defrost function which helps in first defrosting the dish and then cooking it to the required levels.
Temperature Conversion Switch for using both Fahrenheit as well as Celsius temperature settings for your cooking needs and following cooking directions from cookery books and recipes. This feature helps in saving time and energy of searching for conversion tables and calculating them.
They both have an inherent quality of saving of power and your hard-earned dollars in that process. Both the above toaster ovens are electric ovens which operate with a power capacity of 1800 watts. Both models have an exceptionally trendy and ultra strong stainless steel exterior finish to weather out the roughest use.
Conclusion
One thing is certain, when putting BOV800XL vs BOV650XL we can see that both have a good chance of becoming your new best friend in the kitchen.
In the end, your decision probably come down to three differing points: cooking capacity, efficiency (convection feature) and price.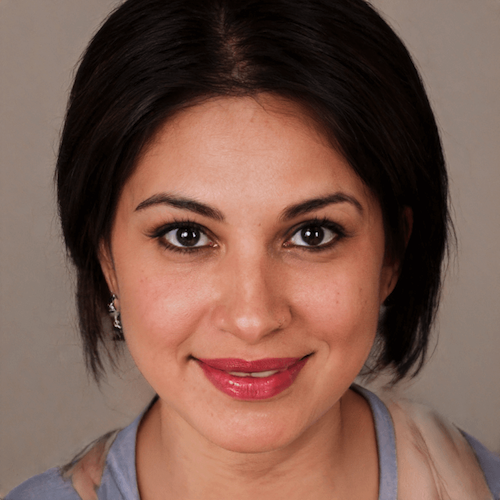 Isabelle Johnson is a fitness expert and yoga trainer with over 12 years of experience as a dietician. Her knowledge of nutritional facts has made her take to the web with her blog, Sprout and Press.
Isabelle lets her audience understand products used in the kitchen, which can improve your diet, add more convenient ways to juice, create smoothies, and do so much more. Her blog informs readers about the newest kitchenware and the benefits each ingredient brings to the table. In 2016, sproutandpress.com was founded to share her knowledge with the world and inspire a better, healthier tomorrow.