The Breville BJE510XL is one of Breville's mid-range juice extractors. It follows the same timeless stainless steel design and reliability as any other Breville product.
It doesn't matter if you are looking to extract fruits or leafy greens – the 12500 rpm extraction power of the Breville BJE510XL can fill an 8-ounce glass in just five seconds.
It is meant for the casual juicer but with the reliable quality it will fit anyone doing heavy juicing as well.
Breville BJE510XL Review
There are many people nowadays thinking that every modern juicer on the market is the same, still the difference is huge between a cheap juicer and a top-quality one. This difference can be easily seen when comparing every other juicer on the market with the unique and modern Breville BJE510XL.
The Breville BJE510XL provides a very fast and easy juicing experience. It is so fast that you actually could fill a glass in only a matter of seconds. Why is this juicer so different from all others? Because of the technology used, its features, benefits and reviews, which all prove that this product is unique and a top choice nowadays among consumers.
The Smart Blending Technology of the Breville BJE510XL
Breville technology guarantees that this product is made under a strict surveillance, using the latest technological processes. Being designed in special factories, the production process follows all the ISO standards and regulations.
The built-in electronic smart chip is a high-tech feature that is uncommon nowadays, making this blender unique and special. This chip increases the power in the cutting disk the moment when there are too many fruits and vegetables in the extractor, therefore improving the blending process and making it smooth and fast. This is a great feature that prevents jamming. It will also improve the juicing without straining the motor, increasing the product life cycle.
A great feature that makes this product very reliable and unique is the powerful motor, probably one of the most powerful on a juicer. The 900-watt motor will allow to juice hard and solid products quicker, without even damaging the motor over time. A standard juicer motor nowadays is 700-watt, therefore a 900-watt motor is more than recommended for best results.
Ease Of Use
The 3″ feeding tube is another great addition to Breville BJE510XL, allowing you to juice many fruits in the same time without even peeling them. This might sound futuristic, still it is real and more than beneficial for today's users. You can put your favorite fruits and veggies into the extractor and in just a few seconds you will drink the best juice ever. There is no need to slice or cut anything, as the Breville BJE510XL juice extractor will do its job with a perfect precision.
The simple control features that are found on the LED control panel will ease your work, allowing you to customize the settings before the juicing process begins. It is so easy that even a child could do it. The large icons displayed on the LED screen are easy to see, therefore you can program it in just a few second. In case you don't have enough time, you can even let your child to program it.
Ease of Cleaning
Have you ever desired to spend less time on cleaning and more time doing the real important stuff? Well, with this modern juice extractor, this dream becomes reality. All of its components are dishwater safe and detachable, therefore you won't have to worry about size, as you can easily wash them one by one.
Another great feature of Breville BJE510XL is that the pulp will go straight into the pulp basket, therefore you won't experience the usual mess other juicers create. In addition, this product will be easier to clean, as its components are made from stainless steel, which is known for being more reliable and hygienic than plastic.
Design and Build Quality
This juicer looks great on every kitchen counter because of its stainless steel construction. The specialists studied the consumer preferences before designing it, therefore this juicer's design was created by combining modern users preferences. There is no doubt it looks modern and elegant, therefore it is perfect in every modern kitchen nowadays. The stainless steel not only gives it a nice look but also provides a good and sturdy build quality.
Dimensions
This product is fairly compact, having the following dimensions: 16.8 x 15.5 x 10.25 inches (H x W x D ). Its size makes it fit pretty well on the majority of countertops, therefore it is a good choice for every kitchen.
Accessories
In addition to the juice extractor, you will also benefit of a cleaning brush and a modern juice jug with a froth separator. All these accessories will improve your juicing experience and will provide you with the best results.
Pros
To sum up some of the best points of the BJE510XL:
A fast processor: you can prepare any type of juice in no more than 5 seconds.
Versatility: the Breville BJE510XL features a removable spout so  you can extract the juice right into your drinking glass
Easy to clean: the angled brush is very useful in cleaning this juicer. You won't have a lot to clean, as all the pulp is collected in a separate container, so you won't need to clean all the juicer. Simply clean the container once a week or when you have time.
Easy to use: the feed tube is strategically placed right on the center of the disc that is directly responsible for cutting and then processing all the fruits and vegetables. The balanced processing method will provide a more consistency of juice extraction.
Efficient: this model is so efficient that all the remaining pulp is completely dry. This means all the juice from fruits and vegetables is extracted. Breville BJE510XL is also quieter than other juicers.
Affordable top-quality: this juicer won't cost you more than other high-quality juicers. It also comes with a 1-year warranty.
Cons
Even though the Breville BJE510XL is a great juicer, there are of course always things on the negative side that should be considered before purchase:
Won't juice everything: if you want to juice parsley, wheat grass or mint, you should look for a masticating juicer.
Not recommended for fruits with bitter seeds: as it crushes everything, this juicer is not a viable solution for juicing Pomegranates or other fruits with bitter seeds.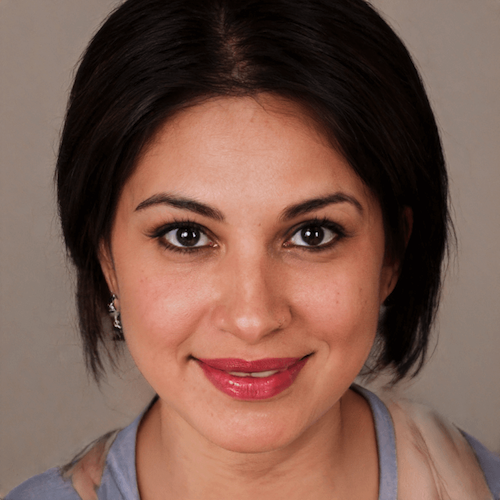 Isabelle Johnson is a fitness expert and yoga trainer with over 12 years of experience as a dietician. Her knowledge of nutritional facts has made her take to the web with her blog, Sprout and Press.
Isabelle lets her audience understand products used in the kitchen, which can improve your diet, add more convenient ways to juice, create smoothies, and do so much more. Her blog informs readers about the newest kitchenware and the benefits each ingredient brings to the table. In 2016, sproutandpress.com was founded to share her knowledge with the world and inspire a better, healthier tomorrow.