With all of the potential health benefits, it's easy to decide that you would like to own a juicer; however, what can be difficult is deciding which is the best juicer for your needs and intended use.
When you start your research you will be amazed at the different types of makes and models available, from some rather run-of-the-mill juicers to large commercial juicers that can handle repeated use every day. Below, you will find five tips to help you choose the best juicer for your needs.
The best place to start is by assessing your intent for your juicer – if you are intending to do a variety of fruits and vegetables, stick to general juicer models rather than the more specialized citrus juicers.
If you plan on continual heavy duty juicing such as juicing gallons of juice a day rather than a few glasses, the best citrus juicer for you would be a commercial juicer.
For those who intend to juice a few glasses of juice, the best citrus juicer would most likely be a manual or a small capacity electric.

When searching for the best citrus juicer, keep in mind that you will want a juicer that is designed to most carefully preserve the integrity of the nutrients in the juice it extracts.
5 Tips for Choosing the Best Juicer
#1 Decide What You Want the Juicer to Do
While this may seem quite obvious, the truth is, it can be pretty confusing to decide which of the many features you come across will actually be useful and which ones you are not likely to use ever.
There are juicers available that will simply create a glass full of pulp and juice to more innovative models that can help you make pasta dough and nut butters. If you don't believe that you will use a juicer with the all the extra options, then you are better off not spending the extra money on it.
Most of the juicers with all the "bells and whistles" that perform more than just extracting juice are obviously more expensive. However, for those that love the idea of the added features and accessories, a simple juicer just isn't enough.
To resist the temptation of buying something that you are never going to use, it is important to make a list of what you want your juicer to do.
#2 Determine Your Budget
Obviously, the cost of a juicer will be a crucial factor in your decision. You can find basic models for under thirty dollars to high end models that can cost over five hundred dollars!
If you determine your budget before you start your search, you will be less likely to make a purchase that you really shouldn't have. You can also eliminate those models that are much too expensive for the type of juicer you need.
#3 Juicer Comparisons
Now, it's time to start comparing juicer models. You know what you want your juicer to do. Find that list you created and start searching. A good place to begin is at the manufacturers' websites.
Most allow you to see the various features of the juicers side by side. Some of the more important things to consider are masticating -v- centrifugal, motor size, whether it is a continuous juicer and if separate accessories are needed.
#4 Read the Juicer Reviews and Ratings
Once you have made a list of models that meet your needs, it's time to start reading reviews of those models by consumers. You can learn so much about how a juicer performs from someone else who has used it.
Pay attention to the overall number of positive reviews versus the number of negative reviews. Read the comments to see if there seems to be a common thread about a feature or characteristic that is very good or very bad. You can also see if these same consumers feel as though the juicer is a good value for the price.
To me, for obvious resons, consumer reviews carry so much more weight and authority than those found on the manufacturers websites.
#5 Find Out the Warranty Information
For many people, finding a suitable juicer means finding a great warranty. You want one that covers the juicer in its entirety for at least a year. Most manufacturers will also cover the motor for an even longer time.
If you are purchasing one of the more expensive models of juicers, you'll find that the warranty can be as long as ten years. It is worth the time to find a juicer that the manufacturer stands behind.
A Few Final Thoughts
When you are looking for the best juicer, the above tips should give you some guidance. Probably the best tip above is the one about juicer comparisons. Anytime you can look at the features of different juicers side-by-side, it's much easier to make a sound and informed decision.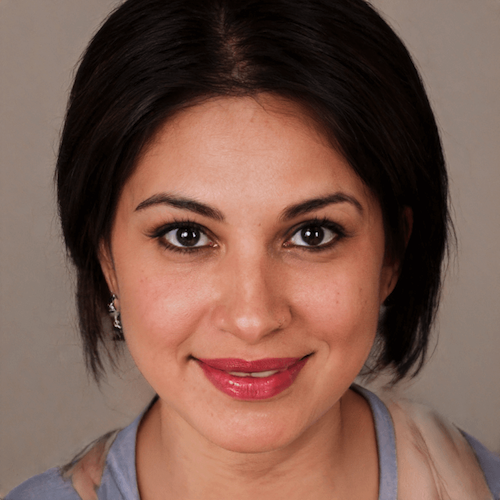 Isabelle Johnson is a fitness expert and yoga trainer with over 12 years of experience as a dietician. Her knowledge of nutritional facts has made her take to the web with her blog, Sprout and Press.
Isabelle lets her audience understand products used in the kitchen, which can improve your diet, add more convenient ways to juice, create smoothies, and do so much more. Her blog informs readers about the newest kitchenware and the benefits each ingredient brings to the table. In 2016, sproutandpress.com was founded to share her knowledge with the world and inspire a better, healthier tomorrow.