You know as a wine lover that you can't live without your own high-quality wine foil cutter. It's just one of those cool wine tools that are legitimately beneficial.
When it comes to foil cutters, there is a wide range of options. Some options have questionable design decisions that wreak havoc on the cutter's functionality. Others appear to be made for one-time use, with dull blades and cheap plastic.
For many people, one of their first considerations when it comes to wine is selecting a wine foil cutter. However, you will find that there are a variety of different types on the market today. It is important for you to understand your own personal needs before selecting one so you can best choose one that is right for you. I want everyone to have the finest, so I have compiled a list of the best wine foil cutters to assist you. 
You might not be eager to do much study on foil cutters before making a purchase because they aren't the most important investment you'll ever make. As a result, I'll share some of my favorite wine bottle foil cutters.
Why is There Foil on My Wine Bottle?
For years, rural and urban cellar-dwelling rodents such as mice, opossums, and a variety of insects have utilized foil or wax to protect corks from damage.
Most of us don't have to be concerned about a wandering mouse in the pantry or a cork weevil outbreak in a walk-out basement cellar any longer. Regardless, most wineries continue to employ foil or wax as a matter of tradition.
Some winemakers are moving away from wine foils since they add to trash in the environment.
Because these foils are now attractive, winemakers can take advantage of this extra marketing space by printing information about their brands, such as agricultural practices, humorous quotations, funny images, or other characteristics. Take a glance at a few foils next time you're at the grocery store to see how different people use this small space. This is one of the factors that influence selecting a bottle of wine.
Did You Know?
The foil capsule protects the neck of the bottle from temperature fluctuations and from a possible oxygen leak inside the bottle.
Do you even need a foil cutter for a wine bottle?
Undoubtedly, this wine bottle tool is a must-have, and it is really useful. Some of you may be familiar with simply inserting the corkscrew straight through the foil and popping it out. This method is perfectly acceptable, even though it is advised to use a wine opener. It can, however, be a mess. You won't be able to pour cleanly because of the jagged foil, and wine will most likely spill all over the place. Not to mention that it is not at all hygienic.
Of course, you could slice the foil with a standard knife by turning it against the bottleneck. The success of the operation is determined by how sharp the blade is and how well it is handled. However, why take the risk of being cut with a knife when there are better and faster ways to cut the foil?
Although drinking wine on the same day is ideal for enjoying it, decanting it for enhanced fragrances and flavors is sometimes done. You'll need a wine stopper if you want to store any leftover wine, and we have sensed this innate need of yours while listing some best ones for you.
Advantages And Disadvantages of a Foil Cutter
These are some of the advantages and disadvantages of these types of wine cutters:
There are several advantages to using a wine fencer, including the fact that it helps you enjoy your wine. One of the advantages of using a wine foil cutter is the fact that they usually offer a lifetime warranty. They will have no concerns about breaking or wearing out in the future. This is due to the materials that they are made from. Many of these types of blades will be made out of plastic and this plastic will be durable and will not easily break. There is also usually a small metal tab that attaches to the plastic, which helps to make it durable and strong. Additionally, most of these blades will offer a lifetime warranty, which is another advantage over others.
Although these are considered to be durable, plastic is not going to hold up to all types of use. The blades are not going to cut all types of food very well. Some of them can do well with paper, but the quality will be less than perfect. Also, plastic does not offer the elegance that some other types of metal do. This means that if you want a little bit of elegance with your kitchen or bar, then it may not be the best choice. However, if you want something with a little bit of an edge to it, then this would be a great choice for you.
Need some help in the preparation for some delicious supper? Check out the list of best cutting boards made by our experts and get one for yourself today!
Things to Consider Before Buying Good Quality Foil Cutters
Blade
The important thing to remember when choosing any cutter is that you need to be able to cut it with ease. Be it a wine foil cutter or a basic can opener, the blades should be sharp enough to cut through. Talking of can openers, don't miss out on our expert listings.
This means that the cutter must fit well with your hands and you should be comfortable using it. The blade is the first thing to look for when selecting the best wine foil cutter. Blades come in a variety of shapes and sizes, but the options are largely limited to jagged or smooth.
Jagged blades are simple to use on practically any sort of foil and are particularly effective at lifting and removing the foil cap with a single motion. However, if you're not careful, they can break the foil into small fragments that could end up in the beverage.
Smooth blades are normally quite sharp, and I highly advise using a wine foil cutter having smooth blades because they generally provide a clean incision without breaking the foil apart. This will allow you to remove it safely before uncorking it. Some types have four or even more rotary blades to assure that foil is removed quickly and easily.
Durability
Wine foil cutters aren't all made the same. A wine foil cutter, in my experience, can shatter after the first usage if it is built of low-quality materials. The majority of wine foil cutters are plastic with stainless steel blades. Before you buy, inspect the plastic to ensure that it is robust and long-lasting. Foil cutters with steel blades are commonly made of stainless steel or wood.
There are also ones available that are made from glass. These are generally preferred by people who are just starting out because they are easier to clean after use. The good thing is that these are also great at removing foils. Some people find it hard to use these for certain types of wines because the foil can easily get snagged on them. You will also find that these are very easy to maintain.
Design
When it comes to design, simply pick the model that appeals to you the most. However, double-check the details. Make sure the components are well-assembled and the edges are smooth. Some types include silicone or rubber coverings to give them a more sophisticated appearance. Wine foil cutters made of stainless steel or wood are the most fashionable, but they are also the most expensive.
There are also some models that have a more unique design. They have a small lever that is able to twist the bottle around in order to cut it. Most of these come with a metal ring that goes all the way around the bottle, but there are a few that have a circular design. It's really up to you whether or not you want one of these as it's all a matter of preference.
Did You Know?
Uncorking a bottle of wine is the first step of a wine tasting party. When done properly, uncorking enhances the aromas of the beverage and keeps its flavors intact.
Best Foil Cutters – A Summary List
#1 Le Creuset Wine Foil Cutter – This cutter is for those if you'd like more than one wine foil cutter, the company offers two distinct purchasing bundles that include two or four wine foil cutters.
#2 GoBetter (Pack of 2) Wine Foil Cutter – It makes a clean-cut, it's simple to use, it's magnetic, and it's inexpensive. If you ask me, I think it's a good deal for a wine foil cutter.
#3 The Original EDGY Foil Cutter For Wine Bottle – This wine foil cutter is ideal for wine drinkers. The strong red color choice makes a statement that cannot be overlooked.
#4 EZBASICS Wine Foil Cutter – You might want to take a look at this one if you're looking for a cheap but effective wine foil cutter.
#5 Vacu Vin Arch Foil Cutter – This foil cutter tool is worth your observation if you like to try new things but don't want to spend a lot of money on them.
List of Top 5 Wine Foil Cutters with Customer Review
Le Creuset Foilcutter, Black
Handheld foil cutter effortlessly prepares wine bottles for serving
4-Wheel system with razor-sharp blades quickly removes foil
One-Step operation requires no more than a quarter turn of the wrist
Ergonomically designed for comfort
Measures approximately 4 by 2-8/9 by 1-4/5 inches
The Le Creuset Foil Cutter is a high-quality, long-lasting option that will serve you well for many years. The superior design even arrives with a 5-year manufacturer's warranty, proving that the manufacturers are confident of the foil cutter's durability. And this, I feel, makes a big statement on quality.
The Le Creuset Foil Cutter has a traditional design with an ergonomic grip and razor-sharp stainless steel blades. With just a little twist of the wrist, its four wheels effortlessly cut through foil seals.
The classic black-frosted finishing on this durable wine cutter not only adds to its practicality but also adds to its style. With the Le Creuset Foil Cutter, you know you're receiving a real, genuine tool to increase your wine drinking enjoyment, thanks to a well-known, established brand in kitchen accessories.
User Experience 
Users were happy with what they bought. They mentioned that the rollers are sharp and cut the foils with minimal pressure, even the thicker tin foils. One user commented that his cutter shows no signs of wear even after considerable use which is great. However, some users complained that the cutter broke down only after a few uses.
Pros
Established brand in kitchen accessories

Stainless Steel Blades

Sleek black-frosted finish
Cons
The plastic frame may break

Pricier than other, comparable designs
My Verdict: This tool's blades are razor-sharp and simple to use, and it comes with a 5-year limited warranty. A great tool to go for!
While you enjoy your decanted wine, let your kids simultaneously enjoy some healthy juices with our best juicers.
GoBetter [Pack of 2] Wine Foil Cutter, 4 Stainless Blades Foil Remover for Wine Bottles - Removes Foil Top Effortlessly - Gift Box Package for Wine Lovers (Black)
UNIQUE MAGNETIC DESIGN - GoBetter 2016 NEW RELEASE each foil cutter with 2 magnets, use it as a refrigerator magnet, easy to find and storage. Keeps the taste...
ERGONOMICAL & DURABLE - 4 stainless wheels system with razor-sharp blades, Ergonomically designed for comfort, Cuts wine bottle foil cap off cleanly and evenly...
PACK OF 2 IN A DECENT GIFT BOX - with 2 elegant cutters packaged in a decent and high quality box, GoBetter makes it a Perfect Gift for Wine Lovers or Home Bar...
SIMPLY SQUEEZE & TWIST - Why bother using a corkscrew in a dangerous and diffcult way? Do yourself a favor when you can get this little gadget to do it for you,...
The foil remover is 100% Satisfaction Guaranteed, Click "ADD TO CART" to Enjoy The Best Service and Product only provided by GoBetter With No Hassle!
The magnetic design of the GoBetter wine foil cutter sets it apart from the competition, allowing you to display it on your fridge and use it anytime you need it. The cutter has an ergonomic and long-lasting design.
The cutting mechanism, which uses four stainless steel razor-sharp wheel blades to give a clean and equal cut, is by far the best feature per me. This property makes this wine foil cutter far more effective than a sommelier knife while also making it easy to use for beginners.
User Experience 
This is one of the highest-rated products on our cutter list. Users loved this cutter and mentioned that this is a solid product at a very good price. They also mentioned that the blades are so sharp that lite to medium pressure is all that is required (Depending on the foil). Some users, on the other hand, complained that the blades get dull after a while of use. 
Pros
Magnetic design, easy to store and access

4-wheel blade system

Easy to use – squeeze and twist

Good price point, affordable
Cons
The blades get dull after a few months

Its performance depends on the way you squeeze it and the amount of pressure you apply
My Verdict: The magnetic design of this wine foil cutter is one of my favorites because it allows you to store it on the refrigerator or any other metallic surface. Don't think much before getting this foil cutter.
This cutting tool has a beautiful appearance and is extremely effective at removing the foil from wine bottles. In terms of design, the wine foil cutter stands out for its bold use of color. The cutting tool shines out in terms of features because of its four razor-sharp stainless steel cutting wheels, which are sturdy, durable, and retain their sharpness over time.
I was quite impressed by its surgically sharp blades. They ensure a crisp and clean cut every time, making unwanted foil bits and fragments a thing of the past. Furthermore, the blades are made to never dull, allowing you to use your wine foil cutter for a long period.
User Experience 
The customers who bought this were really happy with their decision. They mentioned that it comes in a terrific, high-quality box which echos the contents. Also, that it remains sharp and effective for years. One customer commented that taking the foil off was so difficult until he got this gadget. Some of the customers were not happy with the cutter and mentioned that the blade got dull after a while of use and didn't cut properly. But rest assures, such complaints were just a trickle compared to the flow of applauds.
Pros
Great design, ergonomic, bold red color

It comes in a gift box

4 stainless-steel sharp wheels

Ease to use – quarter-turn of the wrist

Affordable price
Cons
Some users reported that the performance was inconsistent

The blades tend to lose their sharpness after repeated use
My Verdict: This excellent wine foil cutter is a great addition to any wine lover's accessory collection and makes a great present.
Expecting some guests? Some homemade cookies would be lovely to start with. Get yourself the best cookie press and make your preparation very easy!
EZBASICS Wine Foil Cutter, Stainless Steel Cutter, Magnetic Design, Gift Package
Magnetic design: The wine cutter magnet allows for easily accessible storage on your refrigerator.
Durable design: Never will you suffer sticky shell. The foil cutter for wine bottles features attractive stainless-steel shell with safety blades.
Easily remove foil with sharp wheels: Slices right through the foil with one rotation and pulls the foil off so nice and clean. Easy to use and take.
Perfect for personal use or a gift: The foil cutter is fit for a party, camping or a business meeting. It is also a tasteful gift for a wedding, holiday,...
Keep your finger safe: Stop risking fingers by using knives or unsafe devices to remove wine foil. With this pro-style wine bottle foil cutter, you can do the...
This is a stainless-steel cutter with a magnetic design, so you can keep it on your fridge and use it whenever you want. The only thing to keep in mind is that the magnetic surface is on top, so when you put it on the fridge, the blades will be facing you.
Two curved blades are fastened in place by screws on this bottle foil cutter. This means you can remove and sharpen the blades if they become dull, which is very useful for certain people. Squeeze and twist the foil once to cut it, and you're ready to go. To ensure that it performs successfully on the first try, you must apply some pressure and squeeze it properly. It gets simple to use and handle once you get the hang of it.
It's also a wonderful present because the packaging is attractive.
User Experience 
Users just loved the fact that It was magnetic and it sticks to their refrigerators easily. One of the users commented that just one rotation, and it cleanly and easily cuts through the foil. No significant complaints by the users.
Pros
Stainless-steel, durable

Magnetic design

The two blades are screwed in. You can remove and sharpen them if they get dull.

Affordable price

Great as a gift for wine lovers
Cons
It might not perform consistently every time.

It sticks to the fridge upside-down (with the blades facing you).
My Verdict: On the list of cutters, the EZBASICS Wine Foil Cutter is one of my personal favorites. The foils can be removed in seconds thanks to its innovative design. A big thumbs up from my side.
Vacu Vin Arch Foil Cutter - Black
Once The Device Is In Place And Light Downward Pressure Is Applied,
It Only Requires A Quarter Turn To Completely Detach The Foil.
The Item Also Features A Built-In Decorative Compartment For Storage Of The Cork Once It Has Been Removed.
The Vacu Vin Foil Cutter Is A Necessary Tool For Anyone That Enjoys A Glass Of Wine
This Invaluable Tool Enhances The Process Of Opening Wine Bottles
This is a wine foil cutter made of hard plastic that fits on top of your wine bottle. It offers four stainless-steel wheel blades that consistently deliver a clean cut. Because the price is so low, you can put it on your list irrespective of your budget if you like the style and functionality.
It works by placing it on top of the bottle, squeezing and twisting it, then gently pressing down on the cutter.
The decorative aspect is something you don't generally see with foil cutters. We're not talking about a very attractive design. This foil cutter, on the other hand, has a built-in cork storage section. This isn't essential, but it's a great feature to have. After you've opened the bottle, place the cork in the foil cutter. It'll look wonderful and be useful at the same time.
User Experience 
Users liked how simple it was to use and has good value for money. The user's mentioned that it cuts evenly and cleanly with little effort. One of the customers commented that it is by far the easiest style of foil cutter he has ever used. Although, a few of the customers complained that the blades popped out attempting to open a bottle or it broke after some use. Altogether they meant that the build quality wasn't great. All I would say is you can't expect an exceptionally high build quality at this price tag. But rest assured of the best in this budget!
Pros
Innovative design

Built-in cork compartment

Low price

4 sharp blades
Cons
Plastic material

The blades tend to get dull quickly

You need to apply pressure to make it work properly
My Verdict: The device stands out from the rest thanks to its unique shape, yet it has all of the features you'd expect from a good cutter. Overall a great tool for the wine lovers out there.
FAQ – Best Wine Foil Cutter
What is wine foil made of? 
Tin, aluminum, or shrink-wrap plastic are used to make foils nowadays.
Wine foils were frequently constructed of the lead until the late 1990s. Trace amounts of the harmful ingredient could potentially get into the wine (not a good addition to your drink!). Thankfully, these labels have been faded out.
How do sommeliers open wine bottles?
Sommeliers usually cut the foil with the knife from a waiter's corkscrew. Because the blade is generally curved and sharp, the cut is smooth and professional. It's not necessary to do it by this method, but if you'd like to impress your buddies, it might be fun to pick up a few tips from a professional sommelier.
Should you remove all of the foil from a wine bottle? 
Apart from personal preference, there's really no need to remove all of the foil from your wine bottle. For one fascinating and practical reason, most people leave the bottle half of their foil, with some of the shredded or ripped bits. Wine bottles, as it turns out, aren't the best for pouring.
This should come as no surprise to someone who has ever poured wine from a bottle. That said, the small amount of foil remaining on a bottle's neck is ideal for catching those irritating little wine droplets! Leaving the rest of the foil on your wine bottle can help prevent it from splattering all over your counter.
And here are some simple ways you could use to remove the foil covering….
Conclusion
While wine bottle foil cutters aren't necessary tools, they are quite useful when opening a bottle of wine. It's not worth risking a kitchen knife on wine bottles, and you could harm yourself with it if not careful. 
Because most wine foil cutters are inexpensive, it's a good idea to have one or two on hand. Always keep in mind that quality wins over quantity. Spending a little more on an item that would last you for years is preferable to constantly searching for inexpensive wine accessories.
Finally, they make excellent gifts for any celebration for your family and friends. After you've had enough practice with foil cutters, you may want to consider buying a nice manual or electric wine bottle opener so that you'll always have a bottle to use whenever you need it!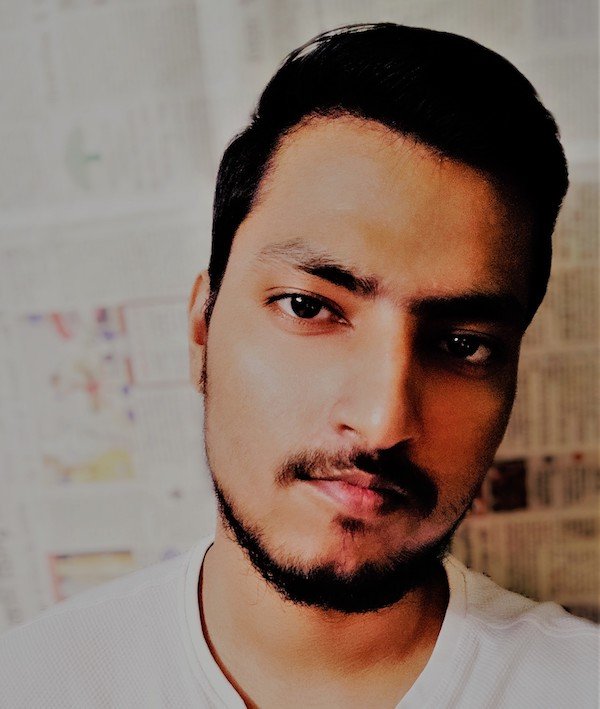 To those who want to read honest reviews and make a solid decision which they will not regret later. Ritik is an enthusiastic writer and what makes him stand out is his extensive knowledge in the field of kitchen gadgets and appliances. Seeing his mom using different gadgets and appliances at home fascinated him more in this niche since the childhood. He loves to share his research and knowledge about all the latest kitchen gadgets and appliances being released in the market and provide his reviews along. He helps his audience decide what will fit the best in their kitchen and what not.