While there are several methods for preserving leftover wine, determining which is best for you might be difficult. What sort of wine you enjoy and how long you wish it to last will determine the best wine stopper for you.
It's no secret that if you leave an opened bottle of wine on the shelf for a few days, it will quickly transform into your best wine vinegar. Though you can always re-use the cork, this isn't the ideal technique to keep an opened bottle fresh. The oxidation process begins as soon as the wine is exposed to air. The smells and flavor of the wine begin to deteriorate, spoiling even the best wines in a matter of days. 
In general, with the correct stopper, several wines can last up to a week. The extra shelf life for highly carbonated types, such as Champagne or other sparkling wines, is usually only a few days. There are, however, wine stoppers that claim to keep Champagne fresh for a week.
What is a good Wine Stopper?
Wine stoppers maintain your wine fresh for longer by creating airtight seals, but the best ones also keep opened sparkling wine fizzy for a few days longer.
Although drinking wine on the same day is the ideal way to enjoy it, decanting it for enhanced fragrances and flavors is sometimes done. You'll need a wine stopper if you want to store any leftover wine.
Did You Know?
Wine stoppers will not completely stall the oxidation process which ruins wine but it will at least slow it down. To know more regarding how the process happens, read gas transfer through wine stoppers.
Types of Stoppers For Wine Preservation
Decorative Stoppers
These stoppers function similarly to replacement corks. They usually feature a rubberized section that seals well with the bottleneck or a cork with a decorative pull at the top that makes it simple to detach from the bottle. Decorative stoppers keep the air out of the wine, but they do allow some oxidation to occur. These stoppers may prolong the life of a bottle of wine by a day or more, and they are available in a wide range of styles to fit any occasion, from Christmas themes to sleek and bright simple designs to exciting and funny designs.
Pourer Stoppers
These stoppers keep your wine sealed and allow you to pour through a little spout to prevent leaks. They're commonly constructed of metal or plastic, and they work in a similar way to decorative stoppers in extending the life of wine.
Vacuum Preservation Stoppers
Vacuum preservation stoppers are the types of stoppers that allow you to manually suck oxygen from an opened bottle of wine, generating a vacuum and perhaps increasing the lifespan of the wine. The stoppers usually have a basic appearance, but they make up for it in function. The rubberized stoppers are inserted into the open bottle head, and a manual or battery-operated pump is then placed on top. The wine is sealed away from the air with a few pumps of the handle. These preservation technologies may extend the life of your wine by two or three days after it has been opened.
Best Wine Stoppers Buying Guide
Wine stoppers are easy to use and don't require any technical knowledge. However, there are a few things to think about before purchasing one.
Design
There are numerous designs for wine stoppers made of various materials, ranging from creative and witty to fascinating and colorful – the possibilities are endless. It will also be wonderful to have something eye-catching for your bottle of wine.
Price
One should be likely to afford wine stoppers because they are usually inexpensive. Although some are highly costly and lack design or functionality. Many amazing bargains on the market include not just one, but several wine stoppers in one set for a low price.
Material 
The materials used to make a wine stopper have a significant impact on its durability and efficiency. Make sure the rubber stoppers are sturdy and won't tear easily.
Other stoppers may still allow air to pass through. As a result, there's still a chance it'll leak. To avoid this, look for a wine stopper that has a lever or clamp feature. Please make sure they're not too difficult to push on to avoid breaking them.
Effectiveness
A few wine stoppers are troublesome to insert and might resist doing so. You may see if a wine stopper is effective by fitting it on a bottle and turning it upside down to see if it leaks.
A taste test is another technique to check. Pour a glass of wine with a wine stopper and without one. Try both wines after a couple of days. If the wine with the stopper still tastes good, the quality of the wine has been adequately preserved. 
Perhaps you would like to drink some wine with your partner whom you are planning to make excellent dinner for. Need some help in preparation? Check out the list of best cutting boards made by our experts and get one for yourself today!
Versatility
Some wine stoppers might fit several bottles but not others or they may be too small. Choose a universal wine stopper that fits practically any bottle to save money and be safe. Alternatively, you may just select one with a lever or clamp functionality to provide any bottle of wine with a tidier look.
Did You Know?
If you use a quality wine stopper, wine can last 5-7 days in a refrigerator just fine which will extend its life and make it possible to still enjoy quality wine days after popping the cork.
Best Stoppers – A Summary List
#1 LIZIMANDU Wine Bottle Stopper – This wine stopper is a terrific collecting gift for those who enjoy paintings, particularly Vincent van Gogh's.
#2 Kollea Reusable Wine Stopper – You don't have to worry now about forgetting to put your leftover bottle of wine in the refrigerator. You should get this wine stopper if you're the guy that usually forgets the dates.
#3 OXO 11136400 Steel Wine Stopper and Pourer – If you don't want to buy and use different wine stoppers and pourers, this item is the ideal option.
#4 MiTBA Sparkling Wine Stopper – Because this wine stopper only works with champagne, it'll be ideal for individuals who don't consume red or white wines.
#5 SaikerMan Wine Stopper – This is a great product to get if you want to buy a wine stopper that can be used in both white and red wines.
List of Top 5 Wine Stoppers
LIZIMANDU Wine Bottle Stoppers,Set of 3 Stainless Steel Wine Stoppers For Gifts, Bar, Holiday Party, Wedding(3-Van Gogh)
Sized Measures : 1.3"D x 0.79"W x 4.12"H.
Made of durable zinc alloy material and food grade silicone material.
Easy to insert and remove , simply press the stopper into the bottleneck.
Wine bottle stoppers feature a round shaped of topper with some designs, a plated shaft and flexible rubber gaskets,different patterns that is a great way to...
A wonderful gift for wine lover,groomsmen,hostess on housewarming,birthday,anniversary,mother's day or other celebrations.Perfect to use it for bar...
Paintings are undoubtedly the most popular type of visual art, and the world has already seen a variety of incredible works, including Vincent van Gogh's Starry Night. Even in a miniature version of a wine cork, his artwork is prominent and immediately recognizable.
This wine stopper is mostly comprised of stainless steel cones with rubber ridges, allowing it to fit practically any bottle. The top focuses on aesthetics, with gorgeous and elaborate artwork or patterns scaled down to the size of a penny, making them appear charming and pretty. This is a wonderful present for anybody who appreciates great art and loves wine.
User Experience 
Users really loved its appearance and they appreciated its beauty and art. They also mentioned it's pretty sturdy and fits in almost every bottle. Although everyone loves its looks, some users were disappointed that it started to peel off after a while.
Pros
Made of zinc alloy

Designed with Van Gogh's paintings

Fits in all types of wine bottles

A wonderful gift for any wine lover
Cons
My Verdict: There are many different designs to select from. But let me tell you, whichever you decide to go with is sure to attract your guests' attention. An excellent product without a doubt.
If you are expecting some guests, some cookies would be lovely to start with. Don't forget to check out the best cookie press which will make your task very easy!
Wine Stoppers, Kollea Wine Bottle Stoppers, Vacuum Wine Stoppers, Reusable Wine Preserver with Time Scale, Wine Vacuum Pump Wine Saver Wine Corks, Best Gift for Wine Lovers (2 Pack, Black)
Keeps Wine Fresh Longer: Real vacuum and 100% seal anti-leakage, preserve the wine's flavor and keep the wine tasting fresh up to 10 days.
Easy To Use: Just insert the stopper into the wine bottle and pump the vacuum stopper several times to seal the bottle airtight, Done!
Date Markers Design: There are numbers/dates on top which can record the time you last opened the bottle. Simply turn the dial to point the time you want.
Wildly Use: Suitable for most red and white wine bottles(Not for champagne and sparkling wine), great for a household, hotel, club, bar and more to use.
100% Satisfaction Promise: Kollea is committed to your trust and satisfaction, every purchase is back by our 45-day money-back and 24-month replacement service....
The Koella wine stopper features a pump that, with a few pushes, pulls air from the bottle, allowing the wine to last longer. This functionality also ensures a tight seal and eliminates the possibility of leaks. The top of the dial has numerical markings that allow you to keep a count of the days the stopper is on, and you can easily move the dial to point to a certain mark or date.
It is made of FDA-approved materials and is extremely long-lasting. This stopper will fit any normal bottle of wine. It also comes in a nice gift box, making it a fantastic present for a wine lover.
User Experience 
Users really liked the date marking feature and it is very easy to use as it comes with instructions on the box's side. They also mentioned that the vacuum works great and is easy to release. No significant complaints were reported by its users.
Pros
Preserves wine up to 10 days

Date marker design

Suitable for any type of red and white wines

90-day money-back guarantee
Cons
Wine may leak with the stopper on
My Verdict: The counting system tells you when you last opened the bottle of wine. You'll be aware of when you should drink the liquor while it's still fresh this way. A great tool with great features.
If you are a big fan of cabernet sauvignon like me, this is a must-buy for you. Check out our expert listing of the best wine stopper for cabernet for more options.
OXO SteeL Wine Stopper and Pourer
Dual function: seals for short-term storage and opens for drip-free pouring
Fits all cork-topped wine bottles
Soft, comfortable lever
Allows for even, consistent wine flow
Durable, stainless steel construction
The OXO wine stopper does it all with a simple turn of the lever, from preserving your wine to serving it. The head and lever are made of stainless steel, while the bottom has flexible rubber ridges that can handle any bottle.
The lever is gentle to turn, but it forms a robust, leak-proof seal. You don't have to pull out the stopper to pour someone a fresh glass of wine; merely flip the lever, and the wine will pour out smoothly and drip-free thanks to the smart spout design. When it comes to cleaning, it can be done by hand or in the dishwasher.
User Experience 
The OXO brand says it all. Its users were really happy with this product. A user commented that this is the most versatile wine stopper she ever had. Users liked the price it comes along with and mentioned that it's easy to use and easy to clean. Some users, on the other hand, were not satisfied with the product and complained that it didn't sit well on their wine bottles.
Pros
Seals and opens for pouring

Fits all cork-topped wine bottles

Stainless steel construction

Soft and comfortable lever
Cons
May cause drips when used
My Verdict: You can preserve and pour your wine both with this amazing single tool. Go with this one without a doubt!
This wine stopper is the best overall wine stopper and a total bang for your buck from its sturdy design and leak-proof seal. Our experts have collated a list of some of the best leak-proof wine stoppers for your needs.
The MiTBA Champagne stopper is a competitor in the realm of multi-purpose stoppers. Other stoppers, such as the one before it, have only one lever. The MiTBA Champagne stopper, on the other hand, features a clamp or clip mechanism that you press to secure the stopper in the bottle, resulting in a more solid, airtight seal.
Stainless steel, rubber, and plastic have all been used to manufacture them. You can also utilize the pumping mechanism after sealing to keep the drink's carbonation. With the date tracker on this tool, you won't forget what date you put it on.
User Experience 
The customers who bought this were really happy with their decision. Users liked how simple it was to use and has good value for money. One customer commented that she used this stopper and opened the wine after 5 days and it was still very fizzy compared to when it was first opened. Some users faced the issue of the stopper popping off as soon as they let go of the side clamps.
Pros
Maintains the fizziness of the champagne

Made of stainless steel and ABS plastic

60-day money-back guarantee
Cons
Specific for champagne only
My Verdict: The pressure pump on this Champagne stopper is designed to preserve the beverage's bubbles, which keeps the liquor fizzy. Go for this excellent product without hesitation.
This stopper is specially designed for sparkling wine. If you want more options, our experts have made a list of the best wine stopper for sparkling water for you.
In terms of design with the lever, the SaikerMan wine stopper is a bit unique from other wine stoppers, and the material is also very good. This one is composed of high-quality stainless steel, which gives it a sleek appearance and a more durable seal.
It's also simple to use because all you have to do is place it on top of a wine bottle and pull the lever down. Lift the lever to open it, and it should come out quite easily. This stopper is suitable for both red and white wine bottles, as well as bottled oil and beer. With this simple yet effective small device, storing your wine for another few nights has never been easier.
User Experience 
Users were happy with this stopper and commented they are easy to put in and fits snuggly inside the bottle. Another user mentioned that they are very sleek, effortless to use, and very well-finished coming at an attractive price which I agree with completely. While most of the users were happy, some were not. They complained that it didn't seal the wine completely and was somewhat loose. 
Pros
100% vacuum seal

Made of food-grade stainless steel

Fits most red and white wine bottles

1-year warranty
Cons
Reports of being relatively loose
My Verdict: This stopper will fit various wine bottle sizes while still providing the best possible seal, keeping the wine fresh. A great buy overall!
This is the best stopper when it comes to a total vacuum seal to preserve the wine. For more such options, check out our expert listing of the best vacuum wine stoppers.
FAQ – Wine and Stopper
1. How long is wine good with a wine stopper?
Wine stoppers keep excess air from getting inside the bottle of wine. However, because most stoppers lack a vacuum mechanism, the air is still trapped inside. The wine can be consumed for up to 7 days, but this depends on the type of wine. If you wait much longer, the flavor and smell may fade, and you will not be as pleased.
2. Can a wine stopper be used for Champagne?
Certain wine stoppers, especially those with a lock feature, could be used for Champagne. Otherwise, the Champagne's fizz will burst off the stopper and allow air into the bottle, causing the wine to degrade faster.
If you're going to place a stopper on bottles of Champagne or other sparkling wine, make sure it's designed for Champagne.
3. Does a wine decanter need a stopper?
Yes, because the need to halt the aeration of the wine could arise at any time. If you're expecting visitors and some of them don't show up, you can land up with more decanted wine than you'd want.
The shelf life of decanted wine can be extended by using an airtight stopper. A decanter with a stopper, on the other hand, isn't foolproof. Before it loses its flavor and perfume, drink this wine within 2-3 days. If you are looking for the best wine decanter stopper, our experts are here to help you with the list of the best of the best.
4. How do I store wine more effectively?
It is advisable to place a bottle of wine in the fridge after pumping or placing a stopper on it since the cold temperature slows down the chemical processes, including oxidation. It also protects the wine out of direct sunlight, resulting in longer shelf life.
5. How long do wine stoppers last?
Wine stoppers are made of long-lasting materials that, if properly cared for, can last for years. A stopper, on the other hand, constructed of low-quality materials such as easily tearing rubber and quickly rusting metal, will not endure long.
6. Can I drink a week-old wine?
It depends on the sort of wine, as well as the alcohol content and how well it is stored. Even if a wine is a week old, it can still be drinking if it contains at least 10% alcohol. The tastes should last for longer if they are kept cold and sealed with a wine cork.
Conclusion
Wine stoppers are an excellent tool for keeping wine fresh for a short period of time. Wine stoppers are also useful in making a bottle of wine look trendy and fascinating. Plus, prolonging the shelf life of your wine by a few days is preferable to tossing it all away.
You might invest in a wine preservation system instead of wine stoppers if you want something that will last longer. A wine refrigerator, as well as an electric wine bottle opener, are two more useful wine gadgets and equipment. Investing in a wine aerator is also a great way to improve the taste of your wine.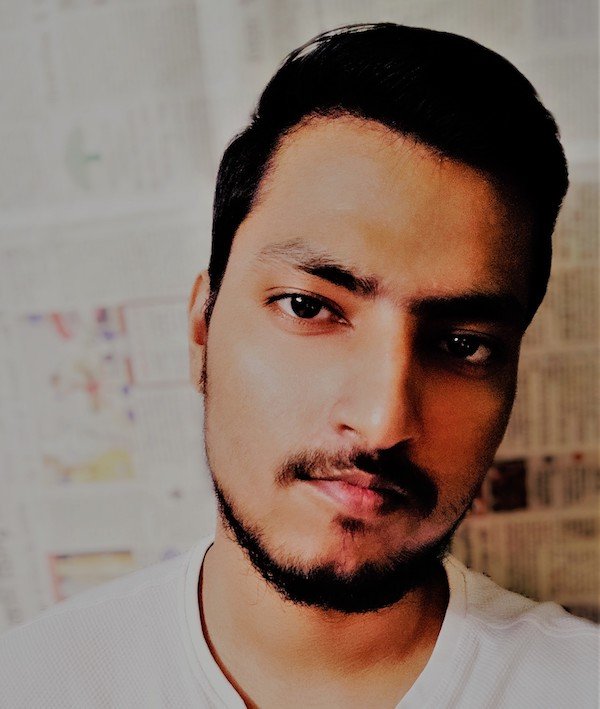 To those who want to read honest reviews and make a solid decision which they will not regret later. Ritik is an enthusiastic writer and what makes him stand out is his extensive knowledge in the field of kitchen gadgets and appliances. Seeing his mom using different gadgets and appliances at home fascinated him more in this niche since the childhood. He loves to share his research and knowledge about all the latest kitchen gadgets and appliances being released in the market and provide his reviews along. He helps his audience decide what will fit the best in their kitchen and what not.