With several different ways to open a bottle of wine, choosing the best wine opener is a personal choice. Wine openers are required for each and every glass of wine you consume. The corkscrew may appear to be a basic subject – after all, it is a tool with a specific purpose. However, you'd be astonished at how diverse and large the market for wine openers is. There are several varieties of this vital instrument, ranging from electric to old-fashioned. If you enjoy wine, you'll want to keep a reliable wine opener on-site at all times. If you're seeking to purchase a new wine opener, either for yourself or as a present, this guide will help you find the finest alternatives available. To know more about corkscrew, click here.
What is a Wine Opener?
A corkscrew is a tool used to remove corks from wine bottles and other home beverages that are cork-sealed. A corkscrew, in its most basic form, consists of a pointed metallic helix (commonly referred to as the "worm") coupled to a handle, which the operator screws into the cork and pulls to remove it.
Types of Wine Corkscrew
1) Waiters' corkscrews
Waiter's corkscrews, also known as wine keys, are the most often used tool at most places. They are the oldest method of opening a bottle of wine and offer the ideal combination of price, small size, and efficiency. They're ideal for front-of-house use by waiters who often open and serve wine at tables. Bottlecap openers and foil cutter blades are common features of waiter's corkscrews. We have collated a list of the double-hinged wine opener for you. Don't miss out!
2) Pocket corkscrews
Pocket corkscrews are small and compact, making them ideal for keeping in an apron or trouser pockets. A sheath is often included with pocket corkscrews to prevent the corkscrew worm from piercing through cloth or pockets. This sheath is also frequently used to make a "T" shaped crossbar, which gives strength to twist the worm into the cork and remove it. These tiny, compact corkscrews are ideal for waiters and bartenders to always have on hand. Pocket corkscrews are more difficult to use than electrical or counter mount corkscrews. Talking of pocket wine openers, don't forget to have a look at our best portable corkscrews here.
3) Wing corkscrews
Wing corkscrews, also known as winged corkscrews, are a popular alternative for synthetic cork removal due to their ease of use. They may also be used on corks of all sizes, giving them even more versatility. Wing corkscrews are not recommended for opening vintage wines or wines with natural, fragile corks since they might leave cork crumbs. So, do have a look at our expert listing of the best French wine opener.
4) Electric corkscrews
Electric corkscrews are the quickest and most convenient method to open wine bottles. Anyone can open a bottle of wine with their easy push-button operation. Don't forget to check out our article on automatic wine openers. These corkscrews are ideal for use in the kitchen and for swiftly opening bottles of wine behind the bar. Electric corkscrews are good for people who have arthritis or have limited hand strength. Check out our best wine openers for arthritis hands.
5) Mounted corkscrews
For added sturdiness and stability, counter mount corkscrews may be connected to a table or counter. Counter mount corkscrews offer more torque and can open wines faster and with less strain than other types of corkscrews. As a result, this corkscrew shape is suitable for high-volume operations. These corkscrews are perfect for back-of-house use and readily connect to bars for a simple method to open bottles. To know more about mounted wine openers click here.
6) L ever corkscrew
Because of their ease of use, lever corkscrews are increasingly gaining favors. Most lever corkscrews require only two motions: one forward motion to put the worm into the cork and another to delicately extract the cork from the bottle. The true advantage of using a lever corkscrew is the degree of control they give because the handle securely grips the bottleneck while the corkscrew is in operation. These corkscrews are ideal for front-of-house use and are small enough to be hidden behind the bar. Do have a look at our expert listing of the best lever wine opener.
7) Wine Cork Extractors
Wine cork extractors have prongs that slide down between the wine bottle and cork to extract the cork. They work well with old corks composed of natural cork. The best thing is that extractors will not harm vintage wine corks or cause them to break apart, releasing crumbs into the wine. Because of their tiny size, these extractors are ideal for storing behind the bar or in aprons for convenience. This is best for crumbling cork. Check out our article on crumbling wine corks.
8) Air Pressure corkscrews
This wine opener uses air pressure to force the cork out of the bottle. Carefully insert into the cork and pump until the cork is forced out of the bottle. We have an expert listing for air pressure wine openers for you!
9) Rabbit corkscrews
This is the ideal corkscrew for absolute beginners. It's straightforward to use and has the delight of the 'pop' of a cork included. The one significant disadvantage of this opener is that lever corkscrews take quite a lot of drawer space. However, if you are looking for some more options, do refer to our article on best rabbit wine openers.
Did you know?
The first corkscrew patent was issued in England to Reverend Samuel Henshall in 1795. It was a simple, T-shaped device with a steel worm protruding perpendicularly from the center of a handle made of bone or wood.
Best Wine Opener: Top 8 Wine Bottle Opener A Summary List
#1 CHEER MODA Screwpull Levers– This lever corkscrew removes corks with two motions: Push down to pierce the cork and pull up to release it. It's extremely easy to use.
#2 Cuisinart Vacuum Sealer Cordless Wine Opener – The Cuisinart Wine Opener easily removes up to 80 natural or synthetic corks on one full charge. It also includes a foil cutter and vacuum sealer!
#3 EZBASICS Electric Wine Bottle Opener A remarkable assistance to open the wine bottle in seconds.
#4 Ozeri Prestige II Wine Opener – The new and enhanced Ozeri Prestige II Electric Wine Opener makes it simple to open wine bottles while entertaining your guests. Designed for usage at home, restaurants and professional.
#5 Wine Bottle Opener Corkscrew Set  Each element of this set is made of high-quality materials, it provides an excellent combination of beauty and practicality.
#6 Monopol Westmark Germany Steel Puller  This style really works well for crumbly and old corks.
#7 OXO Steel Winged Corkscrew It takes up the least space in the drawer. This corkscrew design incorporates a bottle opener, making it ideal for opening a beer or soda can as well.
#8) HiCoup Kitchenware Wine Openers Even the most difficult cork extractions are made easier by the design. The corkscrew is constructed of durable steel, but it folds up to save room in your kitchen drawer.
Features and reviews of the Best Corkscrew Wine Opener Listings
With two easy motions, this wine opener, a steel vertical level corkscrew opener, removes corks in seconds. Then up, then down. Its construction distinguishes it as the greatest Cheer Moda wine opener. As a result, it's as tough as a bull. It does, however, provide a pleasant, non-slip grip. As a result, it's as soft as a cloud. The mix of durability and usage is exceptional. You feel like you're cheating when you push the lever down and the nonstick screw deftly navigates its way through synthetic or natural corks. It also has a foil cutter that can be stored right on the corkscrew. Is it really that simple? I suppose so.
User Experience
Users are highly impressed with its superb quality. They have specifically loved how easy it is to use and the rounded handle because you can put more force on it than flat-handled versions. On the downside, the customers found that the foil cutter is not very much effective as compared to other options.
Pros
Nearly effortless to use
Compact and easy to store
Portable
Cons
Pricier than other options
Must be washed by hand
The foil cutter is not as effective as other options
My Verdict: If you want elegance and durability, this is the product for you. The benefits unquestionably exceed the costs!
Cuisinart Vacuum Sealer Cordless Wine Opener, One Size, Black
Uncorks up to 80 bottles on one charge, recharges quickly. Cord length : 36 Inches
Vacuum sealer preserves the freshness and flavor of unfinished wines
Elegant, sleek, cordless design with stainless steel accents
Foil cutter included to neatly trim off foil seals, stores in charging base
The Cuisinart Cordless Wine Opener with Vacuum Sealer opens wine bottles in minutes and then vacuum seals them to keep unfinished wine fresh and flavorful. This dependable opener uncorks up to 80 bottles on a single battery and recharges rapidly. It cuts through both synthetic and natural corks without breaking them – no more cork floating in your wine glass! When not in use, a foil cutter assures clean openings and drip-free pours, and it neatly stores inside the charging base. Easy cork release – simply push a button to remove the cork from the screw. Makes opening and vacuum sealing wines as simple and straightforward as possible! For more options of rechargeable wine openers check out our expert listing.
User Experience  
While the reviews are replete with satisfied consumers. The instructions are very straightforward. his thing is wonderful. It's awesome and so easy to use. Everyone is getting it as a stocking stuffer this year! The vacuum sealer is a great bonus too! However, customers did mention its charging issues.
Pros
Fun and easy to use
Lightweight
Great for those with limited mobility
Cons
My Verdict: It's difficult to discover a product that combines both appearances and functionality. So, don't be swayed just by price since you get what you pay for!
Sale
EZBASICS Electric Wine Bottle Opener kit Rechargeable Automatic Corkscrew contains Foil Cutter Vacuum Stopper and Wine Aerator Pourer with USB Charging Cable for Wine Lover 4-in-1 Gift Set, Silver
4-piece set Wine Lover Collection: Combo of electric wine Bottle Opener, Foil Cutter, Wine Aerator Pourer and Vacuum Stopper. We are a one-stop solution for...
Easily Remove Corks In Seconds: Powerful electric wine opener, compatible with most wine bottle sizes. You can remove the cork in 7 seconds without breaking the...
Convenient USB charging: Connect the USB cable to charge. 30-40 wine bottles can be opened under full power. Please charge it fully before using it for the...
Drip-Free & Fresh Taste: Bottle pourer spout ensures Drip-Proof wine pouring. The wine aerator pourer is made of food grade material and ergonomically designed...
Wonderful 4-in-1 Gift Set: The elegant design of the package makes it a nice gift for any wine lover. It is also a great tool to be used at parties, dates,...
The Ezbasics is our pick for the finest electric wine opener. This is due to the fact that it can stand vertically without an additional base and has a cover that changes into a foil cutter. As a result, it is more adaptable than the majority of automated wine openers on the market. It's also visually appealing: the translucent shell reveals the entire cork-removal process, which is lighted by a soothing blue light. It would look fantastic next to one of the greatest wine decanters we found. It has a pristine 5-star rating on Amazon as of this writing. And for the price it is, it is an exceptional deal. It also comes along with a stopper, click here to know more about stoppers.
User Experience
Undoubtedly the customers are very pleased with this product. It's really simple to use and rechargeable, so it's always ready to go. It would make an excellent present for any wine enthusiast. No more attempting to re-insert the cork with the vacuum sealing plug; but, users noticed that it is necessary that the cork remover may also be used to re-insert the cork.
Pros
Inexpensive
Takes up minimal counter space
Long-lasting charge
Cons
Less durable than other options
Warranty only lasts one year
My Verdict: The fact that it is a highly rated product from a well-known brand makes it a must-have item. Its users give it a thumbs up!
Sale
Ozeri Prestige II Cordless Electric Bottle Foil Cutter Wine Opener, One Size, Black
As seen in restaurants, the newly improved Prestige II makes opening wine bottles easy and entertaining without the risk of a shredded cork.
New 3rd generation Lithium battery technology opens up to, and sometimes well over, a hundred bottles on a full charge.
Smart energy management preserves motor torque and provides months of dependable use between charges.
Extracts and ejects corks of all types in just seconds with push-button simplicity.
Ultra-light cordless design features an ergonomic soft grip and a compact recharging base that doubles as a foil cutter.
The Ozeri Cordless Rechargeable Wine Opener is ideal for vacations and entertaining, making it simple to start large and small parties in classy elegance. This cordless, ergonomically built opener is designed to accommodate all standard wine bottles and provides portable convenience and seamless performance. It is compatible with both natural and synthetic corks. The accompanying foil cutter quickly removes seals and opens bottles. It's an excellent present for the wine connoisseurs on your list. Click here to know more about cordless wine openers by our experts
User Experience
While the reviews are full of happy customers. It works very well and operates with enough power to not feel weak or like it's going to destroy the cork. Looks great on the countertop too. Perfect for professional use as well, check now!
Pros
Sleek design
One-touch functionality
Easy to use and hold
Includes foil cutter
Cons
My Verdict: For the price and quality, this is an excellent purchase. Excellent user ratings are a sign of trust in this product. As a result, I wholeheartedly suggest purchasing!
Wine Bottle Opener Corkscrew Set-[2020 Upgraded] Holleringlan Wine Opener Kit With Foil Cutter,Wine Stopper And Extra Spiral
🥂【High-quality & Ease Of Use】 Each element of our set is made of high-quality materials due to its simple and attractive design made of durable stainless...
🥂【Durable Material Of The Gift】: Made of heavy-duty zinc alloy with bronze-plated grips , metal gears& a Teflon-coated spiral. Luxurious and durablity...
🥂【Safe And Easy To Use】: Easy operation and dependable cork removal Cork comes out of the wine bottle in one piece with minimal effort! The foil cutter...
🥂【Easy To Operate】: It's classic straight-up performance mechanism ensures a quick opening of your favorite wines- Simply attach the wine opener to the...
🥂【2 Year Warranty For You】 - If you have any problem with your Wine Opener, please contact us for a replacement or full refund.We will help you out...
Rabbit offers a large collection of wine openers. Because of its incredible speed, we picked their classic vertical lever corkscrew as the best rabbit wine opener. It takes roughly 3 seconds to uncork all sizes of wine bottles. To make things even easier, it releases the cork immediately after opening. Over 20,000 cork pull tests have been performed to guarantee that the design is as quick and easy to use as feasible. It's the finest Rabbit wine opener available, with a standing design, foil cutter, additional spiral, and a 2-year warranty. That is quite a compliment.
User Experience
This brand has a large number of devoted consumers who can confidently recommend this product. In fact, several new purchasers regretted not purchasing this brand sooner. I also didn't come across any issues worth noting. Also one of the best options for old cork, have a look here.
Pros
Beautiful, modern design
Easy to operate
Cons
My Verdict: At a very affordable price, this product is extremely flexible and robust! A fantastic piece of culinary equipment that is well worth owning.
Monopol Westmark Germany Steel Two-Prong Cork Puller with Cover (Silver Satin)
MADE IN GERMANY HIGH QUALITY KITCHENWARE: Westmark's Cork Puller is among the best in the world and is rated to be one of the best kitchenware brands...
MATERIAL: Each product is made using high quality hardened steel prongs and die cast metal for its handle and cover. See below for more details.
EASY AND READY TO USE: This easy to use product will quickly remove the cork from your wine bottle without damaging the cork or the bottle. the handle doubles...
EASY TO CLEAN: Simply use soap and water to clean the product.
5 YEAR WARRANTY: Backed with a 5 year warranty, Westmark is completely confident that you will love their product or we will refund your money back, no...
The first cork puller produced in Germany!
Excellent for opening all types of wine, especially older, more brittle corks, without getting cork bits in your wine or having to fish them out of your glass. Insert the two prongs along the outside of the cork and push down. Simply twist and pull and you're ready to go. It's not just a great wine opener, but it's also rather cool. Two-pronged openers are unusual. That is why it makes an excellent present, especially with its attractive gift packaging. Moreover, check out this article to know more about gift ideas.
User Experience
The feedback on this basic tool has been really positive. The majority of people found it really useful. At the same time, I found no severe consumer complaints regarding this product.
Pros
Durable, high-quality construction
Ideal for bottles of older wine
Great gift for wine collectors
Cons
My Verdict: High-quality product from a well-known German manufacturer. If you own a Monopol Westmark product, this is an excellent choice.
OXO SteeL Winged Corkscrew with Removable Foil Cutter
Non-stick, self-centering screw easily removes any style cork
Curved, die-cast handles offer comfortable hold
Easy-to-grip extended body
Soft non-slip knob turns smoothly
Unique design removes corks without breakage, no pulling necessary
The OXO Steel Winged Corkscrew with Removable Foil Cutter is ideal for opening any cork-topped bottle. To lift the gear-driven wings, turn the big, soft knob to force the coated wire screw into the cork. Push the wings down and watch the cork glide out of the bottle through the Corkscrew's cut-out window.
User Experience
While some customers appreciate its longevity, others are impressed by its usefulness. Most customers, in particular, have praised its ability to save space, since it can fit almost anyplace. So there will be no more storage difficulties!
Pros
Simple and comfortable to use
Works with any type of cork
Smooth, ergonomic design
Cons
Foil cutter quality is inconsistent
My Verdict: It's a highly rated product. With a basic design and is easy to use. A big YES for this product.
HiCoup Kitchenware Wine Openers - Corkscrew Bottle Openers, Foil Cutter Key for Waiters, Bartenders
Designed with an elegant and ergonomic handle, these durable, stainless steel wine bottle opener make popping that cork as easy as 123
Our specially designed corkscrews for wine bottles cleanly remove natural and synthetic cork in 5 twists with no annoying breakage
The secret to our wine corkscrew is the double-hinged fulcrum - by articulating the pivot, it provides extra leverage for an easy two-stage removal
Get superior serration with our waiters corkscrew - slide the serrated edge around the mouth of the bottle, remove the foil, then safely stow away the cutter...
Give this stylish wine key & cork screw as a gift for hospitality workers, a handy gadget for camping trips, or as an essential for picnics in the park
Finally, there's a wine key. An old-fashioned wine key. Most people who have ever opened a bottle of wine professionally will never go back to using a good waiter's corkscrew-like this. However, it possesses all of the most desired characteristics of an excellent wine key. The foil cutter is serrated, long, and rounded. For more leverage, less screwing, and easier pulling, the fulcrum is double-hinged. The corkscrew is made of heavy-duty stainless steel and glides effortlessly through any cork—natural or synthetic. Last but not least, the handle is constructed of wood. We don't know about you, but nothing beats a beautiful, smooth piece of wood in the palm. To know more about the best wine openers for bartenders click here.
User Experience
As predicted, the feedback boards are flooded with good feedback for this product. In reality, the average rating given by Amazon consumers worldwide is 4.5 and customers are quite satisfied with the product. Check out more options for manual wine openers.
Pros
Built-in serrated foil cutter
Scratch-resistant, ergonomic handle
Cons
My Verdict: Its widespread popularity is due to the opener's design and originality. This one is ideal for folks who have little kitchen storage space.
My Selection Criteria for the Best Wine Opener
Now that it is evident that choosing the finest wine opener for you will be a little more difficult than you may have anticipated, here are a few of the important things you should keep in mind during your search.
1. Ease of use
As you probably saw as you went through the list of corkscrew types, one of the most significant differences between different wine openers is the simplicity of use. However, if everyone considered screw pull wine openers to be simple to operate, the growth of the corkscrew business would have likely ended there. As it is, many people dislike the conventional and waiter's corkscrew designs and would love to change to something that involves less work. Not to mention a way that reduces the possibility of little fragments of cork getting into your glass.
2. Cost
Pocket corkscrews may be purchased for less than $2. Some high-end corkscrews can cost more than $100. However, the great majority of winged corkscrews and wine keys will be around $20. The most modern lever and electric wine openers are frequently priced between $30 and $60. Check out more options of best wine openers under 15 dollars.
3. Style
Many sorts of models you can examine will add some style to the equation. Even basic wine openers and wine keys are available in a variety of colors, coatings, and uncommon materials. You may also get electric corkscrews in a range of colors or with a magnificent lighting effect when in use. Then there are legacy corkscrews, which are expressly created for décor.
4. Size
A corkscrew that is simple to carry along is essential for waiters, frequent travelers, or anybody taking a bottle on the go. Do you want something small enough to put in your bag or pocket? Is it critical to you that your corkscrew be light? If you're looking for something compact and lightweight, a wine key or screwball is usually the best option, though certain winged corkscrews can be useful as well. Check out key chain wine openers for more portable options.
5. Durability
A lot of corkscrews on the lower end of the price range aren't always built to last. If you just want something that performs the job and isn't too expensive, that can be plenty. However, if you want something that will last a long time, investing a little extra on a wine opener constructed of high-quality materials from a reputable brand is worthwhile.
FAQs
1. How do you clean and care for wine openers? 
Each wine opener will come with a set of care instructions tailored to its exact requirements. Electric corkscrews should be cleaned with a moist towel and never submerged! Manual corkscrews can be cleaned in the dishwasher if they are more sturdy, or washed by hand and dried quickly if they are made of more delicate, fine materials. However, if your corkscrew has a foil cutter, the dishwasher may eventually dull the blade.
2. How long do wine openers last? 
Because they have a basic shape and are often constructed of solid materials, basic waiter's buddy and winged corkscrews are the most durable. However Electric wine openers are more prone to wear and tear and frequently lose their capacity to charge completely over time. The majority of electric vehicles will need to be upgraded within one to three years. Of course, this is dependent on how regularly you use your wine opener.
3. Do you have to refrigerate wine after opening?
Yes. The chilly temperature will slow oxidation, allowing your wine to last longer. While you may instantly think of refrigerating whites, you may also chill reds to increase the life of the bottle.
Conclusion
Pick up the Cheer Moda wine opener if you're seeking the greatest wine opener. Pick up the HiCoup if you're seeking a typical wine key. There isn't a single one of them that isn't a good choice. And you'll feel exceptional once you get your hands on one, uncork your favorite bottle, and pour a beautiful wine pour. Anyone who does this much research before purchasing a wine opener is. You're doing the right thing for wine, and we appreciate it. You could also check at a popular wine list to find some new wines to try with that opener.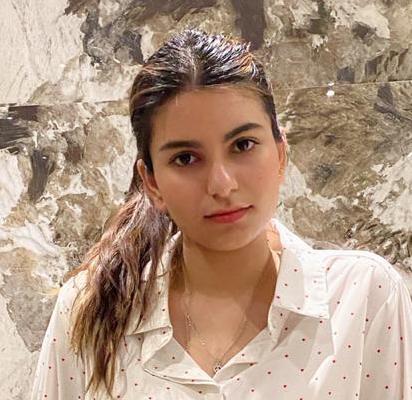 Aadhya loves expounding on food, home appliances, technology and gadgets. Her consistent endeavor to write and rouse her readers for a source of inspiration is startling. For this she attempts to comprehend the nature, likings and needs of a buyer. She has always been fascinated by the art of content writing, and discovered it very satisfying how a dull and tedious subject can be turned into something compelling by placing the right words in right order.