Whether you are cooking an entire meal, deep frying your favourite snacks, or making scrambled eggs, having the best saute pan is essential for your kitchen. I use saute pan all the time for my favourite recipes. However, saute pans are not that common in the kitchen. Users are not aware of its versatility and usefulness. Saute pan acts as an enormous helper hand in cooking with a wide range of benefits and features. Hence, this article looks at those benefits and why they are worth buying for your kitchen.
So, I have reviewed some of the best saute pans in this post. I have interpreted every model through its user experiences, pros and cons. Besides this, I have also talked about buying guides, reviews, and the feature of the products. So, you should have no problem finding one for yourself in the market!
What are Saute Pans?
Saute pan is a cooking pan vital for sauteing. It is a method where you can cook your food at a faster pace and with low fat. Therefore, I can cook my food quickly than through other pans. Moreover, these saute pans comprise a lid and handle to pick it up. Are you also finding something to cook in for your guest's dinner? Then saute pan will be your saviour. These provide a larger surface and distribute heat evenly on the surface.
It is a basic design of a saute pan; still, brands use many different materials.  The material and design of a pan will influence its performance and uses. I prefer those saute pans that are nonstick and made from stainless steel. You can also find anodized aluminium and copper pans in the market. Additionally, for more aluminium pans, do check out the best saute pans with anodized aluminium. 
Saute Pan vs. Frying Pan
People often use these terms interchangeably. But, are these same? Can you buy just one instead of both? No, both have some similarities in their uses and features. But, both are different utensils, and there is an actual difference between them. Following are the differences-
Sides
The saute pan has straight sides all over the surface. I liked this feature as it helps me not to slosh everything over the side. Want a perfect one for yourself; do check out our expert listings on the best straight-sided saute pan. However, the frying pan has slanted sides on the surface. A frying pan is also known as a Skillet.
Surface Area
Saute Pan has a large surface area. This feature helps me to cook or sear meat properly. Moreover, I can cook food quickly as most of the surface receives direct heat. In contrast, frying pans have a smaller surface area. It is due to the slanted sides, skillets loose about an inch of space.
The lid of the pan
You can find several saute pans with lids. It is the most vital property of these pans. I liked this one as it helps me minimize the sloshing of water/oil from the pan. You can even let your kids use them without any mishaps. Furthermore, there is saute pan with a glass cooktop available in the market. It helps in shaking and passing steam from your food. On the other hand, the frying pan does not have any cover on the top.
Weight
Saute pan is relatively heavy than a small-sized frying pan. Also, I find it a problem for me as I cannot shake food or lift the pan due to heavy weight. On the other hand, a frying pan is lightweight and easy to lift. For more options of lightweight pans, check out the best lightweight frying saute pan.
Cookware Diameters
As I pointed earlier, saute pan has straight sides, which makes more surface area. Therefore, the diameter of the 12-inch pan will provide you with a 12-inch cooking surface. However, the frying pan/ skillet has slanted sides that compressed the area. But, of the same diameter, a 12-inch frying pan will only have a 10-inch surface for cooking. For additional options on the saute pan, do check out the article on the 12-inch saute pan. 
Uses of a Saute Pan
As mentioned above, saute pan is versatile kitchenware. It is a saviour for me in my various kitchen chores. Thus, you can use them to make a lot of dishes and for your other tasks. My mom gifted me a saute pan, and I entirely liked it. Therefore, the following are some of the uses that will prompt you to buy one for yourself-
Add and maintain a rich flavour.
There are several advantages to having the best saute pan on your kitchen cabinet. This one is perfect for those unique recipes that need the rich flavour of sauteing cooking. Moreover, these add a rich flavour to the food and cover dishes in a tasty, crispy brown texture. If you haven't given this pan a try yet, you miss out on something that most cooks adore. It's a kitchen tool that every cook should own.
Saucy Dishes
Earlier, I get so tired of the sloshing in the pan when I cook some saucy dishes. But, with the saute pans, I can now say bye to these stressors. Saute pan minimizes the sloshing due to its straight sides. Now, you can make curry, sauces, and casseroles quickly without messing up the cookware. Moreover, it provides a depth and volume that you may not find with other pans. The depth and larger surface give more space to brown your meat. You can also find some best sauté pans to cook fantastic sauces and boil liquid quickly. Look for more options on the best stainless steel saute pan.
Multi-tasking
Are you looking for something that can ease up your work and cleaning? Then, a sauté pan will be your go-to product. Now, you can cook and serve in the same pan. Hence, serving directly from the pan on the table is a great way to cut down on dirty dishes. So it is because sauteed pans look elegant and add charm to your kitchen.
Cook food in the oven
It is just so amazing that you can put these pans directly in the oven. Most saute pans are oven-safe, and you can place them for few minutes to cook. This pan is a great saviour for your foods like meat dishes or frittata. Thus, this feature adds more to the versatility of the cookware. Meanwhile, check out some fantastic options for the best oven-proof saute pan.
Searing large pieces of the meat
Do you find it challenging to sear meat pieces in your old pan? With these, you get a larger surface area to cook. Now, you can cook a large part of meat or steak with ease. However, you can use a frying pan too, but the saute pans will provide a larger surface.
Equal Distribution of the heat
I sometimes wonder how quickly my food gets ready in saute pan. It is because of the double or triple-ply used in the cookware. These coatings allow an equal distribution of the heat from the base to the rim. Moreover, your food gets ready quickly with less fuel consumption. For more such options, do check out our expert listings on the best tri-ply saute pan. 
Did You Know?
Saute comes from the French word "Sauter," meaning to jump. The jumping refers to the way ingredients look like jumping in the pan.

Saute Pan- Buying Guide
When it comes to selecting the best saute pan, there are several things that you will need to take into consideration-
Material of the pan
It is another vital factor you should look upon before buying your pan. I prefer those which have multi-plies and a combination of different materials. You can also look for pans made of aluminium and stainless steel combinations. Moreover, check other materials like ceramic before buying. Pan made of ceramic is non-reactive and does not contaminate your food with chemicals. To find your perfect choice, you can check the best saute pan for a ceramic cooktop.
Size of the cookware
As yourself, why do you need the pan? The pan comes in many different sizes that can be handy for various purposes. I prefer an 8, 10, and 12-inch pan to provide me with a large surface area. Moreover, the sides are straight, so the surface's size is the same as its actual diameter. So, choose according to you and your needs. Want more options for the pan in 8-inch size? Check out the best 8-inch saute pans.
Handles of the product
It is another most critical part of the cookware. As I pointed earlier, sauté pan is heavy, and you can find difficulty in lifting them. So, make sure that the helper handle is fit in properly to ease your work. Moreover, I prefer those handles which have insulated material for the grip. Therefore, heat will not travel from the base to the top.
The lid of the container
Are you tired of trying to fit the lid to your pan? Then, it is a crucial factor to check before making a purchase. First, make sure to see that the cover of your pan fits tightly. I use my pan for braising as well, which gives this point utmost importance.
Safety, functions, and Warranty
These are some other factors that can increase the utility of the product. Everybody prefers those products which have a warranty period. So, make sure to check the cookware's warranty time to avoid any issues later. Moreover, you can check that the pan is non-toxic and safe for cooking food. For more options for the nontoxic pan, you can check out the best nontoxic saute pan. 
Consider your own needs.
You will need to determine if you plan to use your pan on a stovetop, grill, or side dish for cooking. If you plan on cooking, you will also need to consider how much time you will cook. Many people find that a medium-sized sauté pan works perfectly for their cooking needs. You can also check whether the cookware is nonstick or not? As nonstick is easy to clean and will make your chores easier. To see more options in the nonstick, check out our expert listings on the best nonstick saute pan.  Therefore, decide the purpose and material of the pan you want.
Though nonstick pans are best for easy cooking, sometimes, they can cause damage to your health. Therefore, for further information on this concept, do check out what the researchers have to say. 
Summary of the best Saute Pan
#1. All-Clad 6406 Stainless Steel Copper Core Saute Pan – When it comes to quality and utility, All-Clad products are unparalleled. This one is a perfect choice!
#2. Ninja Foodi NeverStick Sauté Pan– This is great for home chefs who are looking for durability.
#3. Mehtap 13 Inch Saute Pan with Lid and Two Handles – This cookware gives you a professional feel and tasty food. Moreover, you can get safe and healthy dining.
#4. Calphalon Classic Nonstick Saute Pan– Perfect for everyday use and provide durability. It is a good one for utility and price.
#5. GreenPan Hudson Healthy Ceramic Sauté Pan– These come with a unique, no toxic feature. Moreover, they are easy on your pocket.
#6. Carote 6.5-Quart Nonstick Saute Pan with Helper Handle – Use them with any cooktop, this sauté pan will enhance your cooking experience.
#7. Mirsmo Electric Hot Pot with Dual Power Setting – A high-quality kitchen essential that will make your cooking a breeze! This one has immense fan-following.
Best Saute Pans – Features and Top Reviews
All-Clad 6406 SS Copper Core 5-Ply Bonded Dishwasher Safe Saute Pan with Lid / Cookware, 6-Quart, Silver -
A versatile piece featuring a large surface area for searing, with straight sides to hold in liquid and prevent splattering and lid to lock in moisture
5-ply bonded construction with stainless steel, aluminum, and a thick copper core for fast and even heating, warp-free strength, and ultimate responsiveness
Highly polished stainless-steel cooking surface offers superior stick resistance for easy maintenance with flared edges for drip-free pouring
Longer, riveted stainless-steel handles contoured for a comfortable grip and vented to stay cool with stainless-steel lid to match
Compatible with all cooktops including induction, and oven and broiler-safe up to 600°F
The popularity and features of this brand prompted me to put it on my list. The all-clad store brings users a premium five-ply bonded cookware coated with copper. Do you also want your cookware to look classy and elegant? Undoubtedly, this is the appropriate product for you. In addition, All-Clad has a fantastic stainless steel and copper core collection of sauté pans.
These will give you a unique look and unparalleled performance. Moreover, you get these with a lifetime warranty and long durability. Furthermore, do check out experts recommendations on the best copper saute pan. 
I am an experimenter cook, but my pan current does not allow me to try new recipes. Therefore, I immensely liked this pan's property of 4 layers of stainless steel and aluminium. This feature makes the sauté pan durable and responsive, best for cooking complex recipes. If you are looking for something versatile, this is a perfect choice! You can use all-clad sauté pans with all the cooktops. Additionally, these comprise of 6-quart larger space to allow you to cook with ease at a quick pace.
User Experience
Users praise the pan's utility, comfortable handle, and high quality. Moreover, many gifted it to their closed ones due to their copper coating and elegant l0ok. Some even regretted not buying them before. They also mentioned that these are well worth the investment. Nevertheless, some buyers have complaints regarding the product. Mostly, they complain that the pan is turning black from the centre. But, in my opinion, it can be due to olive oil, which carbonizes and makes the pan black.
Pros
You can cook complex recipes all day long
Made of copper and stainless steel
Deep and is a 6-quart pan
The copper coating gives an elegant look to the pan
The brand is well-known and has an immense fan following.
Oven and broiler safe up to 600 Fahrenheit.
Cons
The pan turns black from the centre.
Expensive
My Verdict-The the fact that it is a highly rated product from a well-known brand makes it a must-have item. Undoubtedly, you can go for this one!
For further information, check out more options of the best 6-quart saute pan. 
Ninja Foodi NeverStick Premium Hard-Anodized 3-Quart Sauté Pan with Glass Lid, slate grey, C30130
Ninja Foodi NeverStick Premium Cookware will NEVER stick, chip, or flake. NeverStick cookware is created at a max temperature of 30,000°F. Traditional nonstick...
NeverStick Technology ensures the extremely durable, textured Ninja exclusive nonstick coating is metal-utensil safe and enables excellent food release day...
Lid, handles, and nonstick coating are all oven safe up to 500°F. Easily go from stovetop to oven to finish cooking meats, brown toppings, or bake like you can...
Premium, solid stainless steel handle allows for oven use up to 500°F and is ergonomically designed for comfort. Double-riveted for strength and...
Heavy-gauge 4.5mm aluminum base ensures even heating for consistent results. Make sure you preheat properly to prevent sticking. Our professional-gauge aluminum...
Next, I have a product from Ninja Store with a unique never stick surface. This fantastic product is highly durable, and the nonstick coating is metal utensil safe. You will never have to deal with the sticking of food with this one. While stainless steel makes it oven-safe, an aluminium base ensures even heating while cooking. What's more, you don't have to worry about any health issues with this product. These are free from PFOA, Cadmium, and lead. Furthermore, the pan surface area is 3-quart.
Moreover, you can use them with any cooktop in hotels, houses, and restaurants. Primarily, you can use this product with a flat and glass cooktop. For more options, do check out the best saute pan for the glass cooktop. 
These are the best-suited for home chefs looking for durability. Their better heat retention is what appealed to me most. Even though there is no Teflon on the base, the inside is ultra-smooth and provides you nonstick surface. The lid, helper handle and nonstick coating is all oven-safe up to 500° Fahrenheit. This feature sweeps me off my feet! Moreover, the ninja store provides users with a lifetime warranty.
User Experience
Users were pleased with the product and liked the firm grip of the helper handle and their glass lid. And, the fact that these are much lighter to handle than other pans is applauded among the users. In addition, I found some reviews for the praise of their non-stick surface and oven-safe properties. However, many pointed that the lid holds dishwater between glass and metal. Nevertheless, it's certainly not a dealbreaker for me.
Pros
Oven safe lid, pan, and handles are included
lifetime warranty
Durability
Moreover, these are easy to wash
3-quart surface area
Cons
The cover holds water between glass and metal.
Over-priced
My Verdict- Overall, it is an excellent purchase for those who are looking for a warranty and durability. This 10 inches deep saute pan will do any work perfectly!
We have collated a list for you in a 10-inch pan,  do not forget to check out our expert listings on the best 10-inch saute pan and find the best one for you.
Mehtap 13 Inch Saute Pan with Lid and Two Handles, Teflon Classic Nonstick Frying Skillet Cookware for Simmering, Sautéing, and Braising, Black
LARGE 13-INCH SKILLET FRYING PAN - Excellent capacity for cooking family size meals and versatile enough to fry chicken breasts, steaks, vegetables, eggs,...
NONSTICK DESIGN FOR LESS OIL AND HEALTHY EATING - Enjoy healthy cooking results with minimal oils or fat. The interior is built with a teflon classic coating...
SOLID CONSTRUCTION AND PERFORMANCE - Made with hard aluminum construction for durability and efficiency, and provides fast and even heat distribution for...
SNUG-FITTING GLASS LID - The sturdy lid handle fits tightly to lock in heat and moisture and features a small hole to vent steam as the saute pan cooks your...
TWO HANDLES FOR EASY MOVING - The non-slip handles allow for easy transportation for cooktop to countertop or table and makes pouring a breeze
This professional cookware from the Mehtap store makes your cooking more enjoyable and easy. Heat the pan, add the ingredients to the hot pan, stir the food, and voila! You can cook anything ranges from frying eggs to braising meat and other saucy recipes. With an interior made from Teflon, these deliver a non-stick cooking experience. Moreover, I like this product for safe, non-toxic, and healthy dining. It's never been easier to lift the saute pan. With its ergonomic riveted handles, you can firmly grip around for moving them.
I also find these best suited for a gift to your family members. The interior Teflon coating not only provides oil-free cooking, but these are super easy to clean. How to clean them? Now, toss them into the dishwasher for effortless cleaning. I was pretty impressed with their vented glass lid. Mehtap cookware allows the users to look into the pan without having to lift the lid. Moreover, to avoid any boils and damages, the glass cover allows for moisture circulation.
User Experience
I find users were quite happy with the working of the product. They loved the way they could make such amazing recipes quickly. Moreover, users were delighted with the Teflon coating that is non-toxic and safe for cooking. As a result, the product has a significant fan following and has 4.2 stars on global amazon. However, the only sticky point is this gets overheated, which in turn affects the food. In my opinion, it may be due to high flame. Thus, make sure to keep the stove on low/moderate flame and keep checking in between to avoid overheating.
Pros
Ergonomic Riveted handle to ensure a firm grip
Interior made of Teflon coating provides nontoxic cooking
The product has a good fan following
Moreover, these are easy to clean
Cons
My Verdict- Cleaning is like a piece of cake since these are Teflon coated and nonstick. A big thumbs up from my side for this product. Shop this cookware from Amazon now!
To have more options in Teflon, make sure to check out the best Teflon saute pan. 
Sale
Calphalon Classic Hard-Anodized Nonstick 5-Quart Sauté Pan with Cover
Durable, PFOA-free, 2-layer nonstick interior prevents food from sticking and makes cleanup effortless
Hard-anodized aluminum cookware provides durability, even heating, and resists corrosion and warping
Stainless steel long handles stay cool on the stovetop
Oven-safe up to 450 degrees F and safe to use on gas, electric, glass, and halogen stovetops
Tempered glass lids
With this one, you will be ready to tackle even the toughest cuts of meat. Moreover, stay-cool handles stop the heat from travelling to the outer surface of the pan. What's more, it is made of hard-anodized aluminium. This feature makes the cookware a corrosion-resistant exterior. Besides this, you can place them in an oven up to 450° Fahrenheit and cook some superb recipes. Furthermore, you can now have this pan with a 5-quart area for a larger cooking surface and a better experience. This 5-quart area will provide you with equal heat distribution and quick cooking.
I particularly liked the 2-layered nonstick interior that improves adherence. If you are looking for something that you can use for a more extended period? Then, undoubtedly go for this product as they provide users with durability. Additionally, it comes with a tempered glass lid to provide better passage for steam. These tempered glass lids are durable and perfect for everyday use!
User Experience
The reviews of this product on the global platform amazon are top-class because of its durability and warranty. Furthermore, users vouch for this product with confidence and pleasure. Undoubtedly, many people were pretty impressed with its stay-cool handles, and oven-safe features. However, on the downside, others pointed out some limitations. For example, users complain that the pan does not distribute the heat evenly and is not dishwasher safe.
Pros
2- layered nonstick improves adherence
durable
These come with a tempered glass lid
Additionally, they are oven-safe
5-quart surface area
Oven safe up to 450 Fahrenheit
Cons
However, the pan does not heat evenly
These are not dishwasher safe
My Verdict- This pan is durable and does a great job. Users highly recommend it due to its affordability. A great product to buy!
Meanwhile, for more such pan, do not forget to visit the best 5-quart saute pan.
GreenPan Hudson Healthy Ceramic Nonstick, 3QT Saute Pan with Lid, Black
GreenPan's Thermolon healthy ceramic nonstick coating is free of PFAS, PFOA, lead, and cadmium, so it will never release toxic fumes, even if it's...
Tough, diamond-reinforced nonstick coating is incredibly durable
Bakelite handle stays cool with a comfortable grip, and its vintage-inspired wood finish adds a rustic flair to any kitchen
Oven safe up to 320°F, some handle discoloration may occur at temperatures above 280°F.
Dishwasher safe for easy cleanup
How frustrating it is if you overheat the pan, and smoke and fumes gather all over it! But, say goodbye to these worries with this unique GreenPan saute pan available on amazon. Ceramic nonstick derived from the sand directly covers the surface of the pan. Moreover, there will be no toxic fumes if you accidentally overheat the pan.
What's else, is it is safe and free from PFAS, PFOA lead, or cadmium. Therefore, you can safely rely on these for a healthy dinner. I adored their property of classy look and dishwasher safe. You can now wash them safely in the dishwasher and wipes them clean effortlessly.
The feature which I liked most is the multi-tasking of cooking and serving from the pan. GreenPan has used material that is durable and scratch-resistant. Thus, say farewell to your old pans and start your cooking with these. Moreover, they allow you to do a superb searing of your meat with its larger surface. What's more, you can expect is that the pan is made with 3-quart of the area that will give you enough space to cook a meal for your family dinners. Moreover, these are oven-safe.
User Experience
The fact that the outside and inside of the pan are nonstick ceramic is well-applauded among the users. I found many people liked the features of cool handles and dishwasher safe. Moreover, others were pleased with no fumes property. But, this product has some downsides as well. Many people were concerned that the product does not come with a glass lid. Another thing which disappointed users is that the food gets stick sometimes.
Pros
Safe and PFAS, lead, and cadmium-free.
Easy to use and wash
Moreover, the pan is durable and scratch-resistant
Provides 3-quart surface area for searing of meat
Cons
The product does not come with a glass lid
Sometimes, the food gets stick on the surface
My Verdict- At a very reasonable price, these are good for your cooking and sauteing. Therefore, thumbs up from my side!
Do not forget to check out our listings of the best 3-quart saute pan. 
5-layered, Carote store saute pan is non-stick and easy to clean. This package is best for cooking healthy and in less oil. Moreover, these preserve all the nutrients of the food and provide a safe dinner. I liked this product as it has a larger capacity appropriate for large families. You can now use them with any cooktop. Anyone can use them with induction, gas stove, ceramic, and halogen stove.
Moreover, the looks and design of the product sweep impressed me! These are deep, which provides users with a larger space to cook some saucy dishes. The deep 6.5-quart pan also distributes the heat evenly throughout the pan.
Earlier, I used to spend a lot of time cleaning my sticky pan. But, I was impressed with its feature of the smooth and nonstick surface. Additionally, these are water-resistant over 40,000 times. Who does not like a warranty with a product? Also, the Carote store provides you with a 12-month product warranty for any quality issues.
User Experience
This product has a good fan-following. It is a well-liked one visible in the global amazon ratings of 4.7. Users were delighted with its deep surface area and easy-to-clean feature. Moreover, I found some great reviews about the reasonable price and quality. But, the product has some downsides too. Many users were concerned about its easily scratched surface. Others pointed out that the food is sticking on the surface. Nevertheless, to avoid sticking, you can use some oil before putting in the ingredients.
Pros
It has an immense fan following.
Moreover, it comes with a deep surface for better cooking
Affordable
Additionally, it has a 12-month warranty
6.5-quart surface area
Cons
The exterior gets scratched easily
However, food gets stick to the surface.
My Verdict- A handy item to have, especially if you want a deep pan for better cooking experiences. So, great item to shop for!
Are you looking for more options in deep pans? Do check out the article on the best deep saute pan. 
Sale
Mirsmo Electric Hot Pot with Dual Power Setting, 1.5L Portable Non-stick Electric Skillet for Steak, Multifunction Electric Frying Pan for Ramen, Grill, Soup, Electric Saucepan with Waterproof Switch
Multifunctional Electric Hot Pot- Mirsmo electric hot pot with dual power control (400W & 800W) can be used for traditional fondue cooking, stir-frying,...
Non-stick Coating- This electric pot has a premium and healthy non-stick coating. The coating with white dots uses a new generation of process technology and...
Unique Waterproof Design- The electric frying pan has a new waterproof design, rocker switch plus a safe silicone waterproof cover. Also, the bottom of the long...
Fasting Heating- This electric skillet features a round-shaped embedded heating element and maximum 800W power, which makes the product heat faster and compared...
Wide Caliber- The electric sauté pan has 8.7 inches wide caliber and 1.5L capacity. It's perfect for single daily use, gathering with 2 to 3 friends also not...
Do you find it challenging to pick saute pan due to its heavyweight? Then, you can go for this one. Mirsmo Saute Pan is made of anti-scald material on the body. This material prevents your hand from burning while touching the pan. I specifically liked its electric dual power settings. Now, you can keep the temperature consistent in the pot ideal for sauteing, deep and pan-frying.
What's else's you can expect from this product? You can have a multifunctional property and have favourite recipes at your fingertips. It is effortless to cook pancakes, roast wings, seafood, and much more with this product. Additionally, Mirsmo Hot saute pan comes with rounded heating as well. This feature enables fast heating of the pan, and your food gets ready quickly! Moreover, its waterproof plug increases the utility and decreases the chances of damages.
User Experience
I found users were quite happy with all the properties. Many were impressed with its large and round heating surface. In addition, its anti-scald material and waterproof plug feature are adored among the users. To my surprise, I didn't find any complaints regarding the product as per reviews on amazon. Therefore, it looks like this product is everyone's favourite.
Pros
It has a large and round heating surface
Anti-scald material safe for touching
It has electric dual power settings
Moreover, you can use it for sauteing, pan, and deep-frying.
My Verdict- It is straightforward to use. Moreover, it comes with an anti-clad material for the user's safety. Thus, it's a good buy!
In the meantime, do check out our expert listings on the best electric saute pan. 
FAQ's
1. Is 14-inch saute pan too big?
If you cook, fry, saute regularly, then these can be like your best friend. This 14-inch pan will give your meat more space to cook well. Moreover, these are best suited for large/joint families. In the meantime, do not forget to visit the best 14-inch saute pan.
2. Is sauteing healthy or unhealthy?
Sauteing is much healthier than stir-frying. It preserves more nutrients from the food. Moreover, sauteing includes less consumption of fat and offers cardiovascular benefits. To know more about how to saute vegetables, do check out here.
3. Can I fry the meat in a saute pan?
Yes, it is best suited for frying heat. As mentioned above, saute pan has straight sides and a larger surface area. Therefore, the meat gets more surface to well-cooked and be crispy.
4. Can I make eggs in a saute pan?
Yes, you can easily make eggs in a saute pan. Make sure to keep the stove at a low flame while cooking. Moreover, cook until the whites are completely set and yolks begin to thicken. To find more options for yourself, you can check out our expert listings on the best saute pan for eggs. 
5. Is stainless steel saute pan good?
Yes, chefs prefer to use stainless steel saute pans because of their non-reactive properties. Also, stainless steel is considered to be best for browning the ingredients. So, if you are thinking of buying some cookware that is used by professionals, then stainless steel saute pan is absolutely perfect.
Conclusion
To sum up, I suggest you purchase those that meet all of your requirements and budget. Undoubtedly, there are numerous models of the best saute pan you can find in the market. Nevertheless, I attempt to include all the best ones while balancing the price, quality, features, and comfort. As a result, I will recommend you go for All-Clad 6406 Stainless Steel Copper Core Saute Pan and Mirsmo Electric Hot Pot with Dual Power Setting .  Both are good products in terms of their prices and utility. However, others on my list are also affordable and of good quality.
Therefore, you have an enormous list for choosing one, so don't wait and select those that meet your needs and make your cooking more enjoyable and manageable.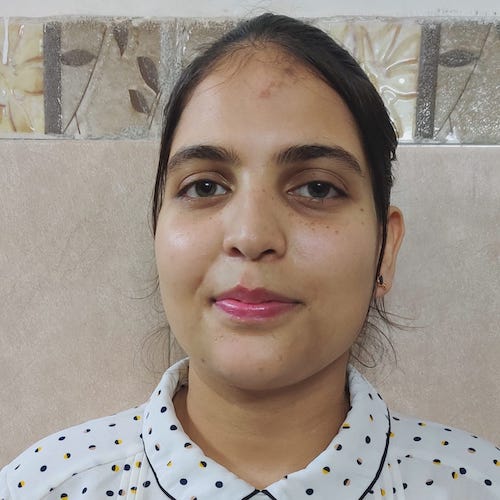 Ishika Khandelwal is a mental and physical well-being enthusiast. She is keen to share tips with people on having a better lifestyle with a personal touch with her rational knowledge. She writes on various niches, including health and focusing, especially on kitchenware, to help the audience understand and know about the appliances and gadgets to make their chores done more conveniently. An enthusiastic online shopper, she is eager to provide honest reviews about various appliances and gadgets for the welfare of the audience. She enjoys writing about multiple devices, adding more convenient ways to juice, making new smoothies, how to be fit, and so much more. Her maim mantra for life is "the more you know, the more you can create and think, there is no end to imagination in the kitchen."