It's been said that an artist is only as good as his tools, and the same is true when it comes to cooking. An electric skillet is very versatile equipment that can be used to make a variety of delicious meals. You can make almost any food, from pancakes to fried chicken and even lasagna in your electric griddle. If you like to get your hands busy in the kitchen, you'll want to get the best electric skillet you can.
Consider an electric skillet to be a pan with its own heating source built in. When you have visitors and don't have enough room on the cooktop to fit all of the pots and pans you'll need to prepare dinner, these countertop appliances can help.
If you don't have access to a burner but do have access to an electric outlet (for example, in an RV, school, church, or community rec room), an electric skillet is a wonderful method to put together a hot meal. So, let's figure out which skillet is best for you.
Why do I need an electric skillet?
Electric skillets are useful in a variety of situations, such as when space and energy are limited, or when you don't want to heat up the kitchen. They're also fantastic for show cooking, buffets, and large quantity cooking when you don't have enough stove space or a large enough pan. Many people choose them for camping, cookouts, holiday meals, use in an apartment or dorm room, or simply to save space on the stove.
An electric skillet is best for use in the following situations:
Small kitchens in RVs, tiny houses, and some other living setups.

During a picnic or other occasion, keep food warm (serving a similar role as a chafing dish).

Cooking side dishes for Thanksgiving or other large meals when room on the stove is limited.

When the heat of summer makes using the oven or stove unbearable, opt for this type of cooking.

Motel rooms, dorm rooms, or any other place with limited or no access to a kitchen.

People who want uniformly heated surfaces with a precise temperature gauge.
Did You Know?
This cooking appliance is best-suited for cooking everyday food items like pancakes, omelets, meat, chicken, soups, fish fry, grilled cheese sandwiches, and even foods like doughnuts and fritters. 
Can you fry in an Electric Skillet?
Many recipes for deep frying in an electric skillet may be found online, and many people refer to this equipment as electric frying pans. However, every model we reviewed had a warning against this method in the user manual, and we don't advise it either.
When you add something like battered chicken pieces to one of these kitchen appliances; the oil can quickly splatter and boil over if you heat a large amount of oil in it. Furthermore, the interior finishes of the skillet may not be designed to resist the extreme temperatures of deep-frying. You can get to know more about the pans and their types by clicking here.
What to look for in an electric skillet
The basic design of most electric frying pans is the same: a round or rectangular pan, a tempered glass lid, and a power cord that comes unattached easily when yanked so you don't have a Three Stooges-style disaster when you trip over it. The temperature settings vary from 175 degrees Fahrenheit to at least 400 degrees Fahrenheit.
The most common material used in electric skillets is aluminum, which is normally coated with a Teflon non-stick coating. Metal utensils should not be used on your pan since they might wear away the nonstick coating, which is a common concern with this item over time.
There aren't many game-changing characteristics that distinguish one skillet from another. So, when looking for the best option for your needs, size and performance should be your top priorities. Many models have inconsistencies in their heating. Others don't keep their temperature constant throughout time. Some continue to fall short of their "nonstick" claims. As a result, you must conduct research prior to making a purchase.
We looked at hundreds of expert and buyer ratings and reviews in our hunt for the best electric skillets. Finally, we chose the five electric skillets in our guide based on how simple they are to clean, how adaptable they are, and how well they have performed for the users.
Did You Know?
The surfaces of your electric skillet are most likely coated with a nonstick coating. Metal cookware can damage and ruin the coating, ultimately destroying it completely. If you want your skillet to stay non-stick for as long as possible, use wooden utensils.
Best Electric Skillets – Skillet summary list
#1 All-Clad Electric Nonstick Skillet, 7-Quart at Amazon – With a capacity larger than many Dutch ovens, this skillet has enough room to feed a large family or host a party.
#2 Precise Heat Stainless Steel 16-Inch Rectangular Electric Skillet – This type is ideal for people who want a skillet that they can carry with them wherever they go.
#3 Cuisinart CSK-150 1500-Watt Nonstick Oval Electric Skillet – This skillet's range spans from warm to 450 degrees, thanks to 1500 watts of power and a removable temperature probe.
#4 Presto 06857 16-Inch Electric Foldaway Skillet – For more compact storage, the side handles may be folded down and the domed lid can be turned upside-down.
#5 Presto 06852 16-Inch Electric Skillet With Glass Cover – People who are looking for purely even heat distribution may be surprised by this skillet.
Best 5 Electric Skillets: Best rated electric skillet 
With a capacity larger than many Dutch ovens, this skillet has enough area to feed a large family or host a party. The tall, straight edges of the pan keep splatter at bay, making it ideal for braising or casseroles. The 14-inch diameter provides plenty of room for burgers or bacon, and the 1800 watts of power offers quick, scorching cooking when needed, as well as low-and-slow heat when desired.
The temperature can be set anywhere between warm and above 450 degrees for searing. The skillet is dishwasher safe with the heat probe removed, but customers said it was difficult to get the large pan to fit; they also said handwashing was simple due to the nonstick surface.
User Experience 
Users were really happy with their purchase. They liked all the features that it comes along like even heating, easy cleanup, predictable temperatures. I would agree with all of this, it is in fact an amazing cooking utensil! Users also mentioned that it is excellent for preparing many types of food. On the other hand, some users were having trouble with the after-sale customer service. 
Pros
Big capacity

Dishwasher safe

1800 watts offers quick, constant heat

Attractive looks

Easy to clean
Cons
Expensive

The lid handle gets hot

A little bulky to store
My Verdict: The All-Clad Electric Nonstick Skillet is the best electric skillet you can get if you are ready to spend a big sum of money. This would be a wonderful add-on to your Christmas gifts for your friends and family.
Meanwhile, you can also take a look at the list of the best oven-safe skillets for your kitchen.
Precise Heat Stainless Steel 16-Inch Rectangular Surgical Electric Skillet
The Precise Heat 16" Rectangular T304 Stainless Steel Electric Skillet is the one kitchen appliance you will find yourself using again and again
Use as an extension of your stove, and prepare meals anywhere there is an electric outlet
Large 16" x 11" x 2 1/4" cooking surface allows for cooking multiple foods at once
Features non-slip feet, durable, insulated handles, and adjustable temperature control
Stainless steel lid cover to keep food warm and also protect skillet during storage
For better strength, the Precise Heat KTES4 is composed of solid stainless steel. This type also has a strong grip on either side, making it extremely portable. These handles are completely insulated, making them safe to use. This eliminates the need for a washcloth when transferring the skillet to be washed. It also has a stainless steel lid that keeps the food warm until it's time to eat it.
The temperature control mechanism provides even more versatility. Users simply adjust the temperature to their preference, and the meal is cooked to perfection. This makes it simple for even the most reluctant cooks to use the skillet.
User Experience 
Users who bought this skillet appreciated the fact that it is extremely durable. They also mentioned it cleans easily with soap and water. Users also said that it looks nice and has enough room for big meals. They also liked the big handles and the great big knob on top. From my experience, I would say this is an excellent electric skillet. Users were unhappy with the return policy and were complaining that there is no proper contact information. Some of the users were unhappy about the body of the pan and lid getting too hot to touch. On the whole, this is a good electric skillet to have if you love stainless steel.
Pros
Easy to use.

Durable and reliable.

Very sturdy and durable.

Portable and versatile.

Comes with large handles.
Cons
My Verdict: The skillet is large enough to cook multiple foods at once and is quite flexible.
Cuisinart CSK-150 1500-Watt Nonstick Oval Electric Skillet,Brushed Stainless
1500-watt electric skillet provides 12- by 15-inch nonstick cooking surface
Temperature control dial with indicator light adjusts from warm to 450 degrees F
Glass cover includes stainless-steel rim and handle; side handles ensure safe transport
Housed in brushed stainless steel; dishwasher safe; instruction/recipe book with 30 recipes
Product Built to North American Electrical Standards. BPA Free
The Cuisinart Nonstick Oval Electric Skillet is next on the list, with 1500 watts of power for quick cooking and a removable temperature probe that can be set from warm (excellent for keeping food warm for serving or on a buffet) to 450 degrees (wonderful for stir-frying and searing).
The nonstick surface quickly releases food, making hand washing simple. It's also dishwasher safe with the probe removed, making cleanup a breeze after the party. The glass lid allows you to view what's cooking and when it's time to refill the buffet. Short feet raise the pan from the surface below and keep it steady, while beautiful metal side handles make it easy to carry. Unlike most skillets, this one is dishwasher safe, though it will take up a lot of space due to its size.
User Experience 
Users really appreciated the modern looks of this skillet. After all, It is a beautiful oval stainless steel with a curved glass top that looks lovely on display in a modern kitchen. They mentioned that the non-stick works flawlessly and the cleanup is a breeze. One of the users commented that she loves the size and fast, even heating of this skillet. Some of the users were having temperature issues with the skillet.  
Pros
Great temperature range

Generous capacity

Fast cooking

Dishwasher safe

Easy to clean
Cons
The lid handle gets hot

On the pricier side
My Verdict: This electric skillet is a terrific addition to any kitchen, whether you're seeking for extra cooking space or a skillet with more even heat distribution. For more non stick options, refer to the best non stick skillets.
Presto 06857 16-inch Electric Foldaway Skillet, Black
Heavy cast aluminum base features a deluxe nonstick surface, inside & out. skillet pan & cover are dishwasher safe with the heat control removed.
Built-in spout for pouring liquids from skillet doubles as a spoon & spatula holder when cooking & serving.
Fold down handles to detach skillet pan from base. with handles folded in, the base & handles store in skillet for compact storage.
Dimensions: 19. 81" x 12. 25" x 8. 06"; Pan dimensions: 15. 75" x 11. 87" x 2. 87" approximately
Tempered glass cover & stay-cool handles allow skillet to double as a buffet server
The Presto 06857 Electric Foldaway Skillet is a high-quality non-stick lining in the bottom. This sleek model is meant to be simple to operate and evenly heats meals. The installation of drainage spouts makes it simple to remove excess oil and fluids. One of the best features of this model is how convenient it is to store. The rotating handles fold in and the skillet is easily removed from the base. It is therefore excellent for folks who have a small kitchen.
The interior of the skillet is fairly spacious, allowing you to cook full meals with ease. The three-inch-deep straight sides make shallow frying a breeze. A temperature gauge with a range of 200 to 400 degrees is also included with the skillet.
User Experience 
Users loved this skillet and the ratings of this product reflect that very well. They mentioned that it cooks very evenly and is super easy to clean. Users appreciated the fact that it features a pour spout on one side where you can rest a spoon. They also liked that it was deep and holds a large capacity of whatever you are preparing. One of the users commented that this pan works like a dream and clean up was so simple. No significant complaints by the users.
Pros
Foldable for easy storage.

Easy to clean.

Even heat distribution.

Non-stick lining at the bottom.

Comes with a drainage spout.
Cons
The lid is prone to breaking or shattering.

There is no timer feature.
My Verdict: Presto's 16-inch rectangular skillet has a robust base and sturdy side handles and looks substantial. If frying is your main concern, you should take a look at the best electric skillets for frying chicken.
Presto 06852 16-Inch Electric Skillet with Glass Cover
Made in China
Deluxe nonstick surface, inside & out, for stick-free cooking & easy cleaning
Doubles as a handy buffet server when entertaining
Saves energy more efficient than using a range burner or oven
Fully immersible & dishwasher safe with the heat control removed
This 16-inch rectangular skillet is a favorite choice among home cooks, with lots of room and a contemporary style with a nostalgic vibe thanks to the fluid handle-and-leg combination on either side. Cooking for a large family will necessitate the use of a large and multipurpose electric skillet like this one. The Presto 06852 Electric Skillet is rectangular and has deeper sides than most other electric skillets. This makes it simple to cook large amounts of food within. The lid is made of glass and has a big top knob for easy removal.
Up to six individuals can sit down together to eat meals cooked in this skillet. The bottom of this robust model has a non-stick lining that is extremely durable. The coating should last for a long time, even if used frequently in a dishwasher.
User Experience 
According to the majority of users, it cleans up very easily and heats very even. They liked the built quality of the electric skillet and mentioned that it has a heavy glass top that seals correctly and the temp dial works properly. They also appreciated that it was Non-Stick and it worked like a charm. One of the users mentioned that the heat distribution is excellent. No wonder it has one of the best ratings on our list. Some of the users, on the other hand, were complaining that the nonstick coating was coming off with time.
Pros
Very durable and sturdy construction.

Comes with a non-stick coating.

Dishwasher safe.

Boasts a durable glass cover.
Cons
Assembly is required before use.

Nonstick coating doesn't last as long as others.
My Verdict: The Presto Electric Skillet is so simple to use and hence anyone can use it without any issue. The design is both sturdy and durable. For similar budget options, we have collated a list of the best skillets under $50 just for you.
Electric skillet Buyer's Guide: Factors to consider before buying an electric skillet
Material
Electric skillets are designed for ease of use. As a result, nonstick is a common feature in models across the board. This can range from basic to premium nonstick coatings to ceramic coatings that are always PTFE1 and PFOA.2 free.  To enhance scratch resistance, some nonstick finishes may be strengthened with titanium, diamond, granite, or other materials. 
Cast aluminum is commonly used for the bases of electric skillets because of its heat conductivity and ability to heat up quickly. However, to avoid warping, make sure it's made of heavy cast aluminum. In addition, high-quality stainless steel will keep your electric skillet in its well-constructed shape. You can also take a look at our expert listing of the best cast iron skillets.
Size
When purchasing an electric skillet, one of the first things to consider is the size that best meets your needs. Smaller households will prefer a more similar size (between 10 and 12 inches should suffice), while those who cook for families will need a bigger pan size (14 inches and up). Another factor is storage space, as this is an item that doesn't generally remain on the countertop. Make sure you have enough space to store it when it's not in use, whichever size you choose.
Features
Tempered glass lids, cool-touch handles on the skillet or base, and average power of 1500 watts are among prominent features of electric skillets. 1000 watts is on the low end of the scale, while 1800 watts is spectacular, so keep that in mind when shopping. This has an impact on the maximum heat that your electric skillet can reach, which is normally controlled by a dial control, ideally in the form of a detachable temperature probe. The ability to detach the base from the pan is also a highlight of the best models.
Newer features to look for include the ability to strain and drain for healthy cooking, automated shut-off features, a keep-warm function, a sear function, and aesthetics that allow it to transform from cookware to serving ware with a simple plug yank.
Maintenance
Electric skillets should be cleaned according to the finishes and materials they are made of. Nonstick skillets, for example, should be carefully washed with a nonabrasive pad and mild soap, whereas stainless steel can benefit from a little Bar Keeper's Friend.
However, for regular, single-use cleaning at home, look for an electric skillet with a detachable probe. This typically offers you the option to immerse it in water for a deep soak in the models that detach from the bases. Even better, many of the ones that have this feature are dishwasher safe.
FAQs – electric skillet
1. Are nonstick skillets dishwasher safe?
It is determined by the model and the components. Even though they're both made of tempered glass, some lids might be dishwasher-safe while others aren't. Some bases can endure being submerged in water, while others, such as the attached units, cannot. However, many inserts are. All of those that are dishwasher-safe are so because the thermostat probe may be removed from the base, which also serves as the plug. It's important to carefully check the manufacturer's instructions for your safety.
2. What can you make in an electric skillet?
Electric skillets are multi-purpose cooking appliances that can be used for pan-frying, sautéing, roasting, steaming, and even baking. You can also stew, braise, and deep-fry with enough depth.
3. What are the benefits of using an electric skillet over a stovetop skillet?
Because electric skillets are designed to heat to a specific temperature, they're easier to keep track of than stovetop skillets; which might overheat or form hot spots. Deeper skillets can be used for deep frying since they maintain a steady temperature. Additionally, if your stovetop's burners are currently in use, they can be used as an additional cooking station.
4. Can you bake in an electric skillet?
Surprisingly, you can—but only with a few restrictions. Make sure your skillet has a lid to keep the heat in and has pretty accurate temperature control. It may take some trial and error to get it just perfect, but it is possible.
5. Is electric skillet boiler safe?
Your skillet's or baking sheet's nonstick coating was not meant to survive the high temperatures of the broiler. But don't worry, here's the list of best broiler safe skillets in case you are searching for one.
Conclusion – best electric skillet
Cooks are likely to seek versatility when looking for the best electric skillet on the market. The skillet should be capable of helping in the preparation of a wide range of dishes. It should, of course, heat evenly and be simple to clean. There's no way to go wrong with any of these skillets. The skillets mentioned above have all of the advantages of an electric frying pan plus some extra features like non-slip feet, surgical stainless steel, and insulated handles.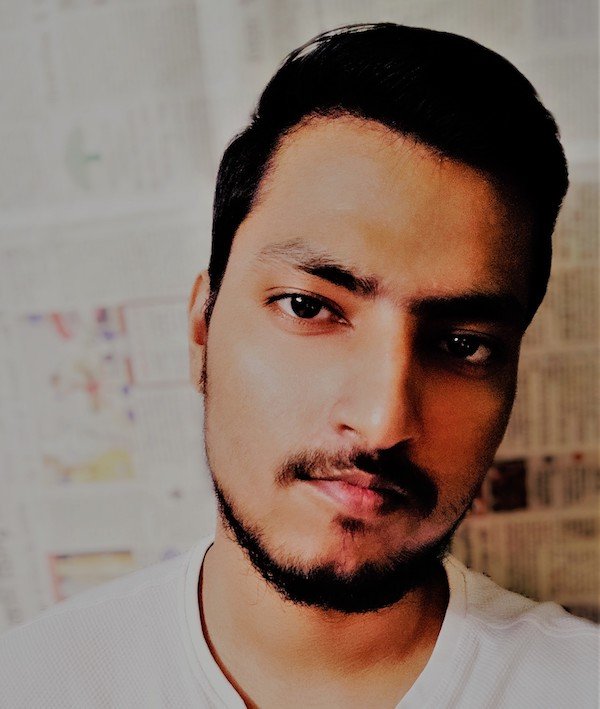 To those who want to read honest reviews and make a solid decision which they will not regret later. Ritik is an enthusiastic writer and what makes him stand out is his extensive knowledge in the field of kitchen gadgets and appliances. Seeing his mom using different gadgets and appliances at home fascinated him more in this niche since the childhood. He loves to share his research and knowledge about all the latest kitchen gadgets and appliances being released in the market and provide his reviews along. He helps his audience decide what will fit the best in their kitchen and what not.