The invention of electrical appliances is one of the greatest achievements of humans. Ever imagined a life without these devices? Well, it will be a nightmare for me! Like any other device, the dishwasher has been a mate in cleaning ever since the time of its invention. This appliance has made a remarkable place in every household due to its efficiency and utility. Some of the pioneer brands for this appliance are Bosch, GE, Thermador, and Miele.  Are you looking for tips and reviews to own a dishwasher? Then you have landed on the right page! Scroll down to begin the journey of finding your best dishwasher.
Advantages of having dishwashers
A dishwasher is an electrical appliance whose primary goal is to clean cutlery and cookware in an automated method. There are some major advantages to using a dishwasher as it saves a lot of time and energy. Research says that the water used while washing dishes using hands is five times higher than water used by a dishwasher. A dishwasher extends the lifetime of the cookware as it does not cause any scratch or damage. Also, it is safe and hygienic to not use hands because we might transmit any type of germs which may lead to a deadly disease.  
Users can change settings and customize their needs using the control panel. It contains a timer that mentions the leftover minutes. Several brands offer dishwashers with hard food disposers and are efficient enough to dry vessels with hot air developed inside the chamber. Let us discuss the various types available briefly below.
Did you know?
Pre-rinsing the dishes before washing is a waste of time, water, and energy. In fact, it may damage the lifetime of dishes as the chemicals in washing liquid fall directly on the surface of the vessel. 
Types of dishwashers
More than 33 different types of a dishwasher are in the market based on its features like size, finish, and controls. So, let us discuss some of the common types briefly to provide you with ideas before you buy one of these appliances.
Built-in Dishwasher
 This is the most common type of dishwasher that is famous and available in traditional stores around the world. Built-in dishwashers have become a part of modern kitchen designs as they are convenient and customizable. The major advantage of built-in dishwashers is that the drain hose and inlet pipe are connected directly to the plumbing system. But it is quite new to Indian kitchens because Indians prefer storage space over devices. But these dishwashers have definitely made their way into Indian kitchens as they easily slide inside without creating a mess. To read more about dishwashers for Indian kitchens do refer to our post! The price of this model varies from brand to brand. The Standard built-in dishwasher measures 24 inches whereas the small one measures 18 inches. 
Portable and countertop dishwasher
One model that is suitable perfectly for bachelors, small families, or compact kitchen lovers is the portable type dishwasher. This model is budget-friendly and is available both in-store and online. For more budget-friendly models take a look at our article on dishwashers below 400$. Portable units may or may not be the countertop. Besides that, countertop dishwashers are freestanding units that can be placed anywhere in your kitchen space. Furthermore, alteration of plumbing faucets is not required as the inlet and drain hose can be disconnected after usage.
Front and top control dishwasher
Control panels are the communication between users and the machine. This control panel placement is available in two options for user-friendliness. The advantage of having a front control panel is that this machine can be placed below the counter or any shelf for that matter. If you are a person who is considerate of the finish and look of your kitchen then you may take a look at top control dishwasher models. These devices provide a seamless transition over your cabinets and devices. They have buttons placed on top that provide an elegant look. 
Integrated dishwasher
Fully integrated dishwashers are those that are compulsorily a part of an interior designer's kitchen. Secondly, it provides a rich and stylish look to your kitchen. A modern kitchen is a dream for many people. Do you too share this dream? Then take a look at Akansha's recommendations on panel-ready dishwashers to find yours. In a word, the functions are similar to that of a built-in dishwasher.
Drawer style dishwasher
The drawer-style dishwasher is the latest design that makes loading and unloading easy for users. Many users feel that it is more convenient than full opening models because of the two levels. 
Best Dishwasher Buying Tips
All the below-mentioned features are subject to change and develop with time through research. Likewise, popular brands and experts are coming up with solutions to problems faced by users in each upgrade. You should take a look at these features before buying one!
Size
There are three different sizes of dishwashers available currently in the market namely, full-sized, slim, and compact. 
Features
Another major tip is to check on the features of this appliance. There is an extensive number of latest technological developments that fall under features. Some of those are:
Interiors: Basically, there are 2 types namely, stainless steel interior and plastic interiors. You may choose any type of interior as per your wish. But generally stainless steel is said to be robust and stable as it withstands any type of dishware.
Flexible Racks: This feature allows us to wash any type of dishes starting from plates and Kadais to glassware like bottles and wine glasses.
Auto door opening:  We must consider this feature as it allows vessels to dry automatically by letting the steam out.
Sound reduction system: Generally, we prefer the noiseless operation of machines inside our home. According to research, a sound level below 60Db is considered to be low noise. Hence, dishwashers with this feature provide results without any noise. 
Hard food disposer: This model has grinders that mince out debris from plates and puts an end to the clogging of pipes/nozzles.
Third rack and taller tubs: These features will be suitable for large families and people who love to bake. They would require additional space than the general size. Conclusively, such dishwashers are more suitable for commercial use. For more options on such dishwashers that can be used at home click here.
Some of the other features are WiFi, touchpad, sensor wash, steam prewash, viewing window, etc
Finish
Basically, there are four types of finish available up to the present time and those are stainless steel, black, white, and slate. Take a look at all of these and decide the finish based on your liking! Try to use all these tips to get yourself the best dishwasher.
Myth buster
Myth: Dishwashers must be washed after each cycle.
Truth: The dishwasher is a self-cleaning device and does not require additional washing after each wash cycle.
List of top 9 best dishwasher models available online: Summary
This is one of the newest models of dishwasher launched by Bosch. One of the major lovable features is the drying efficiency of the machine and handles plastics with ease.
This is a 24-inch silent dishwasher that has a higher lifetime compared to any other model. Moreover, this device produces a sparkly result and has value for the money.         
#3.Cosmo COS-DIS6502 24 inch Top Control Dishwasher
This fully integrated stainless steel dishwasher uses less amount of water. Likewise, I am mind blown by the quick clean option that washes out cookware in just 30minutes!
#4.FD-PC-4221-AS 24 inches Built-In Dishwasher
 This impressive appliance washes at optimal temperature saving water and time. Also, it has precise sensors and a highly efficient removable third rack. 
The Avanti Stainless steel dishwasher is quite popular for its noiseless cleaning. Also, the spectacular design provides room for a variety of dishes! 
#6. Farberware Complete Portable Countertop Dishwasher
This user-friendly countertop portable dishwasher has a viewing window that provides a clear view of the process inside. Moreover, it is one of the highly recommended devices at a pocket-friendly price!
#7. Edgestar built-in Dishwasher
This 18-inch black beauty provides a leakage alert. Above all, users just love the disturbance-free operation of this device!
#8. Danby 18 inch built-in dishwasher
This model is so convenient and user-friendly as it provides a delay start feature that allows users to schedule their wash time. The quality of the wash is in fact unmatchable!
This is countertop model is best suitable for a compact kitchen. It has an impressive capacity and truly exceptional design.     
Our List of Top 9 Choices of Best Dishwasher: Reviews
The Bosch 800 series is one of the top-end dishwashers that are best for plastics. The 24-inch stainless steel machine has higher drying efficiency. Bosch is a renowned German brand for workmanship and quality. A major point that impressed me about this brand is that they never compromise with user-friendliness and similarly have provided a removable third rack to hold extensive dishes in this model. The product has sensitive controls and standard 6 cycle efficiency.
This dishwasher operates at a 120V power source with a control panel on the top. Moreover, the precision sensors inside the appliance scan throughout the process providing the user with a timely update about the function. A red light appears down on the floor when the machine starts to function and is quiet all along. To put it in a word, you can have a worry-free washing experience!
User Experience
According to the customer review, the time taken for drying is less.  Users say that the product has remarkably smooth and extremely quiet operation. Customer reports suggest that cookies making trays can also be washed in this dishwasher. Users like the quality of sparkly clean dishes provided by the machine. In a word, they are satisfied and happy with the result!
Pros
16 place settings
6 wash cycle
Sound level – 40dB
Detachable third rack
Crystal dry technology
Silent process
Cons
My Verdict: This product will last longer and is worth the money you pay. In my point of view, I truly admire the sparkling output which proves the brand's workmanship.
For more information about such silent models check our listings!
The next dishwasher on our list is also from Bosch which is a standard 24-inch device. The Bosch 100 series produces quality output at its own speed and dries dishes quickly. The noiseless dishwasher has simple controls present at the top. According to my research on reviews and product description, this unit uses about 3.2 gallons on average and does not require pre-rinsing. Above all, the machine has a tier 1 energy star rating and is focused on power consumption more than other brands at a similar price range. Last but not the least, the machine can be paused at any point in time to add extra dishes. 
User Experience
Customers say that the flexible racks could accommodate both tall and short dishes which is very comfortable for daily usage. I feel that the device provides quality output with quiet operation. In a word, users feel that the water consumption is less compared to other products that they have used earlier.
Pros
14 place settings
5 wash cycles
Sound – 48dB
Detachable Third rack 
Fully Integrated System
Cons
My verdict: The pace of this device is slow compared to other Bosch models but its speed is similar to other brands in this price range. 
#3 Cosmo COS-DIS6502 24 inch Top Control Dishwasher
Cosmo COS-DIS6502 24 inch Top Control Built-in Tall Tub Dishwasher, Fingerprint Resistant, Low Noise 45dB in Stainless Steel
QUIET OPERATION: Built-in dishwasher features ultra-quiet operation at only 45 dB with exterior sound insulating pads pre-installed
LARGE CAPACITY: 24 in. tall tub dishwasher accommodates up to 12 place settings to wash multiple dishes at once; upper rack to accommodate large or...
FUNCTIONS: 4 Wash Cycles--Normal, Auto, Heavy, Express--featuring 2 Options, including Heated Dry, Sanitize Rinse and Delay Start; Multiple filter system saves...
HIDDEN CONTROL PANEL: Touch-enabled control panel at top of the door makes operation effortless, easy access, and wipes clean
1-YEAR LIMITED: Our customer support team is based proudly in the USA; Product Dimensions: 23.75" (W) x 22.25" (D) x 33.75" (H); Electrical Requirements: 120V...
The comfort of the user has been the primary concern of this brand. Hence, Cosmos has come up with this dishwasher that has effective 30 min drying technology. It produces 360 degrees even dry with great value for money. Moreover, it is a fully integrated built-in model that can accommodate heavy and large cookware. The noise level is quite higher than other models mentioned here. I would like to mention that the design looks truly elegant and will fit into any type of kitchen with ease. 
User Experience
One of the main reasons for its popularity is the quick-dry technology. One feature that drove me crazy was the interior space, it is large and provides room for any type of cookware. Finally, it has a quiet and smooth operation. Also, do not use any random powder like detergents because the quality of steel reduces day by day.
Pros
12 place settings
3 Racks
4 wash cycles 
Considerably quiet; Noise level – 45dB
Hidden Panel control
Tall tub stainless interior
Cons
Some customers have faced an issue with defective dishwasher parts.
My verdict: Firstly, the brand provides 1 year warranty period in which any defective parts can be replaced. Also, I suggest that this is a great option to buy for washing large dishes on a day-to-day basis at an economical price range.
This dishwasher is one of the best models that provides a 360-degree power wash. It is user-friendly and produces a sparkly result. The brand speaks its value with the quality output. The 24-inch model has a detachable third rack that allows 37% extra loading space. I personally feel that the stainless steel interior is more durable and long-lasting than the plastic ones. The machine does not require any form of pre-rinsing. It performs the process of soaking, scrubbing, washing, and rinsing with turbo sprayer arms rotating vertically. 
User Experience
This product has an impressive speed in drying and cleaning. It saves a lot of time and water say the users all around the world. Moreover, the presence of stainless steel food disposer makes it a worthy buy. Though the lifetime is higher some customers feel that the dishwasher is noisy while operating.
Pros
12 place settings
5 wash cycles
Noise level 62dB
2 Racks
Turbo rotating jet sprayers
Saves time, energy, and water
Cons
My verdict: Good value for money and operates excellently in low-pressure water also. It has the latest feature of handling appliances using smartphones. Planning to change your house into a smart home? Then I suggest this product must be surely included in your list!
To read more on dishwashers for low water pressure click here!
The Avanti DW1833D3SE is the best among existing silent dishwasher models. You might wonder is silence so important? But the World Health Organization has a set of legal protocols that must be followed by countries to avoid both indoor and outdoor noise pollution. Click read more to know about this in detail. The sleek model provides a clean product with an incredible amount of space to load large dishes. I feel that this product does not dry dishes as fast as the top-end models. On the contrary, reviews state that this speed is higher than other models in the same price range. Also, according to my research on this product, customers say that the lifetime of the appliance lasts longer and the brand offers a seven-year warranty.
User Experience
First and foremost, the product provides a tension-free loading and unloading experience. Moreover, it has a quiet operation and users suggest that it is perfect for a modular kitchen as well. I love its spectacular design and the finesse it adds to the kitchen!
Pros
8 place settings
6 wash cycles
Provides squeaky clean dishes
Silent
Large space for loading and unloading.
Cons
Does not provide an automatic timer
My verdict: I assure you that this dishwasher is a good one if you are looking for a silent built-in console model at a moderate price level. 
Farberware FDW05ASBWHA Complete Portable Countertop Dishwasher with 5-Liter Built-in Water Tank, 5 Programs, Baby Care, Glass & Fruit Wash-Black/White
QUALITY CONTROL NOTE All dishwashers are factory tested to ensure proper operation As a result it is normal for small amounts of residual water to be found in...
COMPACT DESIGN: This convenient dishwasher can fit a variety of dishes (up to 12-inches in diameter at an angle) and is ideal for small-sized houses,...
NO HOOKUPS NEEDED: If you want the advantage of portability and storage, this dishwasher gives you the choice to fill the built-in tank so you don't need a...
FIVE WASHING PROGRAMS: You'll get full size dishwasher cleaning in a countertop sized compact unit that offers five wash programs - Normal, Rapid, Fruit Wash,...
STEAM: Steam generated during the Baby Care cleaning cycle can be used to sanitize baby bottles and give glassware a sparkling clean finish
Farberware has always been a pioneer in portable and countertop dishwasher models. It provides great value for money and is the most liked product among users. It can accommodate all types of dishwares like ceramic, stainless steel, cast iron, glassware, etc. Users can witness the process through the viewing window. It has about 5 washing programs and is convenient for compact kitchens. According to my research on users' experience, the removal and installation of hose pipes are simple.  
It has a separate program for a baby wash, fruit wash, and glassware. It works well with plastics, thus providing good sanitization for baby bottles. To know more about the importance of sanitization read this article by WHO. Other programs available are air refresh, rapid and normal along with 5-litre built-in water tank. Last but not least the digital control provides seamless precision touch with an automatic water level indicator.
User Experience
Customers feel that the money spent on this product is purely worth it. It accommodates any type of dishware like glass, stainless steel, etc. Also, it is so convenient for people living in rented apartments as they switch homes. Likewise, many people feel that the installation is quite simple and hassle-free.
Pros 
2 place settings
5 wash cycles
5-litre built-in water tank
Five programs
Portable and Compact design
Suitable for any type of cookware
Cons
Not suitable for large dishes
My verdict: According to me I think the product satisfies the primary goal of cleaning and is perfectly portable. Good value for money and is a powerful product in the market.
EdgeStar BIDW1802WH 18 Inch Wide 8 Place Setting Energy Star Rated Built-In Dishwasher
Accommodates up to eight (8) place settings and features a silverware basket and cup tray
Six (6) Wash Cycles: Heavy, Normal, ECO, Glass, Rapid, and Rinse; Three (3) Options: Sanitize, Hi Temp, Heated Dry
At only 17.75 inches wide, using this unit to replace an older appliance such as a trash compactor is a great option.
Leakage sensor automatically shuts off water flow when a leak is detected to protect your home from water damage
Quiet 52dB operation keeps the disturbance to a minimum; Dimensions 32.5" H x 17.6" W x 22.4" D; Weight: 52.9 lbs
Edgestar is the best overall dishwasher at a low budget. The product is available in three finishes namely white, stainless steel, and white. The company assures that the device comes with an installation kit and can be easily fixed by anyone who knows to plumb. But many customers feel difficulty in installing by themselves. I feel that model is ideal for a large family. The product has a delayed start option to schedule your washing at your convenience. The device exclusively has a leakage sensor that detects any water leak and shuts off the outlet. Finally, it provides heated drying which saves energy efficiently. 
User Experience
Firstly, it has space to accommodate both smaller and larger dishes. It dries dishes quickly in comparison to other products experienced by customers. Moreover, the leakage sensor prevents any spill of water thus keeping the kitchen clean.
Pros
8 place settings
6 wash cycles
Noise level – 52dB
A leakage sensor is present.
Easy control
Glider racks
Cons
Takes time for installation
My verdict: I feel that the installation can be done with the help of a professional because this model is a good option for accomodating large dishes. Also, the noise level is manageable.
This sleek 18-inch dishwasher model uses just 31 gallons of water and is efficient for glasswares. Firstly, it has tall tubes that accommodate any type of wine glasses. It can hold various types of dishes at the same time. One of the main features that I loved is the time convenience the product offers, users can delay start up to 24 hours which makes washing convenient. Also, this dishwasher has an energy star rating for low water consumption. It is well known among customers for its silent operation. Finally, the product has digital touch control with sanitization and delay start features.
User Experience
One of the main reasons that users mention is, this device fits any type of kitchen perfectly and improves the ambiance. Above all, it can be used even in low-pressure water. It is remarkably quiet during operation.
Pros
8 place settings
6 wash cycle
Noise level – 52dB
Low water consumption
4 different temperature options
Quiet operation
Cons
Overloading is not possible
My verdict: I would suggest users must be cautious with the number of dishes that are being loaded to avoid the problem of overloading. Otherwise, it is the best model at a low budget.
hOmeLabs Compact Countertop Dishwasher - Energy Star Portable Mini Dish Washer in Stainless Steel Interior for Small Apartment Office and Home Kitchen with 6 Place Setting Rack and Silverware Basket
A convenient and small Energy Star certified dish washing machine for cleaning the dishes after dinner or cooking. Simply load the dishes in the dish basket and...
With simple to use control panel and light indicators. Program selector has 6 wash cycle options: heavy, normal, ECO, glass, speed, and rinse for your different...
Features a quick connect assembly with accessories including inlet and drain hose and a faucet adapter for water lines that are compatible with round-shaped...
Using the rinse aid dispenser, you can dry your plates, mugs, and glass quickly without the marks or streaks. Only use rinse aids designed for an automatic...
This counter top appliance measures 17.2 x 19.6 x 21.6 inches with 6 standard place setting capacity perfect for small size household or individuals living in...
The easy loading home labs countertop dishwasher has an impressive 6 cycles. It has a low humming sound which is quite manageable. Moreover, it comes with detachable hose pipes that make it portable. Generally, compact devices do not provide room for large dishes but in contrast, the home labs dishwasher provides a maximum of its space for cookware. Finally, pre-rinsing is not required before loading and the device keeps itself clean automatically after drain.
User Experience
Firstly, consumers are satisfied with the cleanliness that this dishwasher provides even with less amount of water. Most importantly customers feel that the appliance is reliable and long-lasting than any other product that they have used. Similarly, easy installation and detachable pipes are some of the other points that make people feel worth the penny.
Pros
6 place settings
6 wash cycles
Noise level – 60dB
Compact and small capacity
Countertop dishwasher model
Impressive design
Cons
My verdict: I suggest that this model is suitable for small families and compact kitchens. Moreover, the performance is efficient and satisfying at this price range.
You can take a look at the ways to avoid mistakes while using a dishwasher
FAQ's
Q1. How to unblock sprayer arms in a dishwasher?
 According to several experts and brands, there are 6 basic steps to sort out this problem:
Firstly, detach the lower basket of the dishwasher and unbolt the center nut.
Secondly, separate the sprayer arms from the bolt.
Thirdly, wash off all the waste and debris from the sprayer using soapy liquid and warm water.
Clean the holes of the arm carefully using pins or toothpicks to get rid of clogs.
Wash it thoroughly with a soap solution(washing liquid).
Finally, place back the sprayer in its position and wrench the bolt nut with care.
Q2. Does a dishwasher clean greasy or oil utensils?
Yes, top brands have customized their dishwasher such that it cleans off any kind of oily and greasy vessels. Moreover, many devices have temperature controls that allow easy cleaning using warm liquid. For such appliances set the temperature between 45-degree Celsius to 70-degree Celsius depending on the level of grease.
Q3 Is it a good idea to use detergents in a dishwasher?
Firstly, it is a big MISTAKE because the concentration of chemicals in cloth detergents will be higher than that in a dishwashing liquid. They have fragrance and may leave residue in the device after usage which may affect the lifetime of the dishwasher. Moreover, detergents produce suds or froth that do not have an exit path, leading to clogging.
Q4 How much water does a dishwasher consume?
A standard size dishwasher uses 4.2 gallons of water per cycle and a compact size uses 3.5 gallons of water depending on your usage.
Q5 Will the electricity bill shoot up on using dishwashers?
A dishwasher uses one unit of electricity for one wash and uses an utmost of 30-40 units per month.
Conclusion
The one which is suitable for you is the "best dishwasher". Firstly, there are extensively large varieties of dishwashers available in the market. Hope you got an insight into varied types of dishwashers available in the market with the latest technology. In conclusion, buying a dishwasher is an investment that you make for almost five to ten years, so keep your needs in mind while choosing your best. Checking on advertisements may not help you but reading reviews will truly help. So, for more such reviews and tips on kitchen appliances visit us regularly!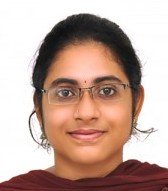 Tejasri is an electrical engineer who is passionate about writing and cooking. She is an active yoga enthusiast who loves to nurture her own terrace garden and believes soulfully in healthy sustainable living. She likes to try out several cuisines during free time using her newly owned OTG (Oven Toaster Griller). Being an engineer she loves to read and research on several appliances used on a day to day basis. She shares this knowledge with readers through her creative writing and aims to create awareness about health and diet among the GenZ using sproutsandpress.com. She believes "Health is an investment, not an expense".