Regardless of whether you are looking for an oven-solution to your cramped kitchen, or just a faster and simpler way to cook your food, The Breville BOV800XL Smart Oven (also known simply as Breville 800 XL) just might be up your alley. This 1800-Watt Convection Toaster Oven with Breville's Element IQ-technology is a definite candidate for anyone looking for a toaster oven.
Breville BOV800XL Review
What is the Breville BOV800XL's Element IQ?
The Breville Element IQ smart sensor technology helps to put the heat where it's needed the most, to ensure an energy-efficient operation. For all the 9 pre-set functions on the Breville BOV800XL, Element IQ automatically adjusts the power and calculates the required cooking time.

Pre-sets and Interface
The Breville BOV800XL comes with 9 pre-set functions including: Bagel, Bake, Broil, Cookies, Pizza, Roast, Reheat, Toast and Warm. These should cover pretty much every possible use you can thing of for your toaster oven. And if the pre-sets wouldn't fit your needs, you still have the option to customize the settings almost indefinitely.
There is a timer/temperature dial, control for toast shade and a defrost button  The timer can be set from 1 minute to 120 minutes and the temperature can be adjusted from 120 to 450 degrees. There is also a conversion button for changing temperatures between Celsius and Fahrenheit.
The Backlit LCD shows the current functions, temperature and the adjustments mode, making makes operation and viewing current settings very easy. The included operating manual has also been praised by customers as very useful.

The Cooking
The Breville BOV800XL features a spacious interior of 0.8 cubic feet which can hold pretty much anything you might want to cook. The short heat-up time means it is available for use in no-time.
The three different rack positions allows for multiple options when cooking. The auto eject wire rack comes in handy when removing hot items from the oven.
Thanks to the Element IQ-technology, it can adjust the temperature and cooking time on its own – this way you don't need to check in on it during the cooking process.
The included accessories help to cook all kinds of food from pizza, to baking and broiling. Thus, this oven can lend you a hand pretty much regardless of what you want to do.
A smart feature that the people at Breville came up with is to use the fact that the oven exterior gets hot, and make the top ribbed and useable as a warming tray. This allows for both efficient use of the energy and saves you counter space.

Cleaning and Maintenance
The Breville BOV800XL interior, as well as the tray and included pizza pan are non-stick which makes it easy to clean. A removable crumb tray also aids in simplifying the cleaning process.

Design and Build Quality
The combination of durable materials and a sleek modern design means the Breville BOV800XL is a kitchen appliance you will want to show off. The Stainless steel finish means it will look in place in most kitchens. The fact that it is a useful appliance which encourages daily use is another good reason to have it out and available all the time.
It comes with a 1 year limited warranty, which is what should expect from a quality product like this.

Dimensions
Coming it at 11.25 x 18.5 x 16.25 (inches in H x W x D), it is to be considered fairly compact for a toaster oven. The size of the BOV800XL makes it fit well on most countertops. At the same time it is big enough to toast 6 slices of bread or even a 13″ frozen pizza.

Accessories
Among the included accessories are a 13" non-stick pizza pan, a 12 x 12" enamel baking pan, and a 12 x 12" enamel broil rack. These should help you cover pretty much every need you might have with your toaster oven.

Pros
To sum up some of the best points of the Breville BOV800XL:
Convection feature: The convection functionality allows for even faster cooking times than a regular toaster oven.
9 pre-sets to cover them all: The 9 pre-set functions ranging from toasting and bagel to reheat, roast and pizza will help you cover pretty much all of your cooking needs. And if they are not to your taste, you can use custom settings as well.
Three wire-rack positions for all ranges: The three wire rack positions allow for a great range of cooking tasks and size of foodstuffs. Including accessories like a pizza pan, baking pan and broil rack means you can cover most possible cooking tasks with this appliance.
Easy-to-use interface and manual: The manual and interface helps make it user friendly. The clear LCD screen that shows the current functions, temperature and the adjustments mode are also a great help in making if user friendly.
Easy cleaning: The removable crumb tray plus non-stick interior ensures that cleaning is made as simple as possible.
Safer use: The feature of the wire rack to eject halfway out when opening the door will aid in getting hot food items out safely, lowering the risk of accidental burning when cooking.
Good-looking design: A nice-looking stainless steel design helps make it a good fit in most kitchens.

Cons
As great a appliance this is, there is of course a few things which should be noted on the down-side.
A somewhat short power cord: First off, the power cord is only 3 feet, and may be considered a little short if you don't have a power outlet nearby
High wattage: Due to the high wattage of the unit, you might have to be careful with running other high-power appliances at the same time (depending on how your electric system is set-up)
Should have a 4″ clearance all around when in use: And lastly, despite being insulated the outside does gets hot when in use. When operating, nothing should be within 4″ of any side which should be kept in mind when planning where it will fit in your kitchen.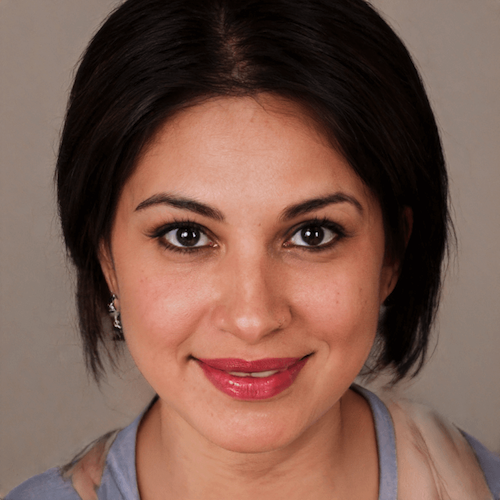 Isabelle Johnson is a fitness expert and yoga trainer with over 12 years of experience as a dietician. Her knowledge of nutritional facts has made her take to the web with her blog, Sprout and Press.
Isabelle lets her audience understand products used in the kitchen, which can improve your diet, add more convenient ways to juice, create smoothies, and do so much more. Her blog informs readers about the newest kitchenware and the benefits each ingredient brings to the table. In 2016, sproutandpress.com was founded to share her knowledge with the world and inspire a better, healthier tomorrow.