I sometimes wonder if there is something that can do all my chores off a chopping board. Then, after extensive research, I found my saviour. After a chef's knife, my second pick is a paring Knife. This one gets its name from what it does. It excels in peeling the outer layers from the raw ingredients.
Moreover, it has enormous uses in your kitchen. It works like a super-utility tool that focuses on cutting details. I realized that it is like a full-string orchestra and your best friend.
Hence, I am here to help you find the best pair for yourself to make your chores fun and more manageable. Besides this, I also talked about buying guides, reviews, and features of the product. So, what are you waiting for? Read the article and find a perfect one. It makes life simpler, much more straightforward.
Types of Paring Knife
A paring knife is often known as a short chef's knife. These are 3-4 inches long with an 8-10 cm sharp blade. Its design allows you to peel, cut, slice with precision and ease. Although it is a basic design of a knife, you can find types with different materials and blades available in the market. Following are some of the varieties-
1. Bird's Beak Paring Knife
The most widely used bird beak knife is appropriate for peeling fruits and vegetables. This type comprises a curved, sickle-shaped blade. Moreover, these have a sharp tip and edge to cut the food smoothly. But, be careful while using them. These kitchen tools are apt for their name as they resemble a bird's beak. I use them for peeling, slicing, and coring my fruits and vegetables.
I specifically liked them as they are best appropriate with peeling potatoes and apples. Meanwhile, review more options on the best paring knife for peeling potatoes. However, I faced one issue with this type of paring knife. It isn't easy to sharpen these with an electric knife sharpener.
2. Western-style Japanese Paring Knife
These are generally expensive ones you found in the market. But, undoubtedly, the features exceed the price of this type. I liked the quality that these allow for greater control while peeling and cutting. What's more, you can do the intricate cutting, carving, and slicing off some decorative garnishes. Unlikely bird beak knives, the Japanese paring one has a less curved blade. These comprise hard steel that makes a strong and sharper edge perfect for cutting.
Are you finding the perfect to try out some Japanese recipes, then do not forget to look at our expert listings of the best Japanese paring knife. 
3. Spear Tip Paring Knife
It is my favourite one as it helps with all the kitchen tasks. People often call it a classic paring knife best for slicing, coring, and cutting. Nevertheless, it is a multi-purpose knife and is appropriate for most jobs. I liked it most because its curved blade allows users to apply less pressure, and the knife will do its work. Sometimes, it comes as a serrated knife that helps chefs to use a sawing action. However, these have small cutting edges that make it difficult for users to do slicing.
4. Sheep's Foot Paring Knife
Are you finding it difficult to slice cheese with your old knife? Then, a sheep's foot knife is here for your rescue. This one is suitable for slicing and dicing foods like cheese, garlic, carrots, and much more! I liked it as it is so easy to slice cheese with its smooth and straight blade. Moreover, this one will pass your durability test as it stays sharper for longer. You can also find one with a sheath to avoid any damage from the sharp blade.
In the meantime, do check out one for yourself with a sheath on the best paring knife with sheath. 
What are the uses of knives for paring?
A paring knife has various advantages that made them more popular among users and put them on the market. This one will make your kitchen chores easier. Let's look at the benefits this tool has to offer-
It is a small tool but best appropriate for cutting, slicing, chopping fruits and vegetables, and various other raw ingredients. Further, best suited for peeling and paring an apple. To know more on how to pare an apple, do check out here. 
You can use this kitchen utility for coring and removing seeds from the fruits. Moreover, I like its property of testing tenderness of various food items.
It comes in various sizes apt for mincing herbs, skinning mushrooms, and crushing garlic. You can use varied sizes for different chores depending upon your needs. Moreover, if you can need a 4-inch knife,  check out some best options for a small paring knife at the best 4-inch paring knife. 
Earlier, I used to get tired of cutting potatoes with my old knife. But, it is an excellent tool while working with harder foods like potatoes, carrots, and cauliflower. It can even carry out delicate tasks like peeling and trimming with these items.
I also found some ceramic knives that are non-sticky, and you can use them with dry and wet kitchen chores. Besides, you can use this tool to trim fat from meat and fish. So, don't wait to get such a fantastic gadget for trying some new recipes.
To know more about various kitchen knife skills like coring, cutting, carving, chopping, do check out here.
Did You Know?
In the 16th century, bookbinders used this knife to thin the edges of a leather binding to cover a book.

5 Best Paring knife Summarized
#1. Victorinox - 45520 Fibrox Pro Chef's Knife– A well-known brand for its high quality and reputed products. Undoubtedly, the features surpass the prices.
#2. Damascus Paring Knife, 3.5 inches, Traditional Japanese Quality– This is a perfect choice for an elegant look and high functionality. It is a great product!
#3. Kuhn Rikon Straight Paring Knife, 4 inches– This kitchen tool will protect you from accidental jabs and cuts. Moreover, it comes in a set of 3 with unique colours.
4. Fruit Paring Knives - Sharp blade Knife Set of 12 - with Stylish Leather Look– It will make a perfect housewarming gift due to its leather look. Additionally, this tool comes in a set of 12 at an affordable rate.
#5. Travel Pocket Paring Knife– Now, you can carry this knife while travelling, camping, or hiking. It is one which you should not miss!
#6. Victorinox 3.25 Inch Swiss Classic Paring Knife– For a very reasonable price, you will get a narrow and razor-sharp blade. Moreover, you will get a warranty with this one!
Best Paring knife- Features and Reviews
Victorinox - 45520 Fibrox Pro Chef's Knife, 8-Inch Chef's FFP & 1-Piece Paring Knife Fibrox Handle 3-1/4-Inch 5.0603
Product 1: For home chefs & professionals. This Fibro Pro chef's knife has been the top choice of both home chefs and professionals alike. Expertly crafted with...
Product 1: Fit for all tasks. Designed to handle kitchen tasks both big and small, This durable knife's razor sharp and laser-tested blade effortlessly chops,...
Product 1: Easy handling. Each knife features an ergonomic handle made from thermoplastic Elastomer (TPE) for a non-slip grip -- even when wet. This exceptional...
Product 1: Knife Dimensions. Blade made out of stainless steel material -- 7. 9 inches in length. Made with dishwasher safe materials for an easy clean.
Product 2: Crafted from the highest quality materials
Victorinox is well known for its premium products. And, this 8-inch chef paring knife is no exception. Its set of 2 unique and valuable knives prompted me to put it on my list. Earlier, I found it difficult to cut with blades that are heavy to hold. Nevertheless, with this one, you can say adieu to these worries. It comes in a high-quality European lightweight steel design with a sharp blade. Moreover, I was delighted with the long curved blade that rocks for effortless mincing and chopping.
Not only can you cut fruits, but also it has a flat spine to slice off hard food items. Non patented fibro pro handle is appropriate for all the hand sizes. In the meantime, look for more options in small size at the best paring knife for small hands. What's more, is you can wash them in the dishwasher too. But, I would suggest you do hand washing for maintaining the tool for a more extended period.
User Experience
I found users in admiration of this product in terms of its utility and features. Many buyers regretted not buying it earlier. However, many even show little doubt before buying but enough pleased after using it. I found many reviews praising it for its lightweight and sharp blades which helped in rocking many recipes. Moreover, many beginner chefs were quite happy with this one. They adore its property of being dishwasher safe and a flat spine to mince hard items. However, on the other side, I found many people considering it expensive. In my opinion, features, without a doubt, surpass the price.
Pros
Dishwasher safe
8-inch paring knife
High-quality and lightweight
Moreover, these are fit for mincing, dicing. cutting
It has a flat spine and sharp blade to cut hard food items
Additionally, best suited for beginners.
The handle is appropriate for all hands.
Cons
My Verdict- This Victorinox paring knife is a little expensive compared to others. But, undoubtedly, the unique features exceed the price!
If you are new to the kitchen world then you need a knife that's safe yet does the job well. We have some great options in this category in our post – the best paring knife for beginners. 
Damascus Paring Knife, 3.5 inch Japanese VG-10 Stainless Steel Super Sharp Small Kitchen Knives With Pakkawood Handle
DESIGNED FOR PRECISION: Crafted for superior control, this high-quality Japanese paring knife features a comfortable, non-slip grip so you will always have...
HAND-CRAFTED AND PROFESSIONAL: With our exclusive slicing knives, you will enjoy unbeatable craftsmanship and quality. Each vegetable knife is...
UNLEASH THE CHEF WITHIN; We've designed our professional knives for chefs; yet they are functional and durable enough to be used by the aspiring home chef or...
HAND-CRAFTED, SUPER SEXY; Yes, we just called our knife sexy; You'll first notice the stunning design of the custom box; like you are unboxing the iPhone's...
YOUR HAPPINESS IS OUR COMMITMENT; We've crafted a premium gyuto knife for the home that is as beautiful as it is functional; With proper care, Nunchi knives...
When it comes to Japanese Knives, the Nunchi store is one of the prominent brands. Thanks to their extensive history with all varieties of Japanese kitchenware. Backed by the fantastic experiences of top chefs, it will give you precision and balance in various errands. Rather than machine forged, this Damascus steel blade is hand-forged one layer at a time. 7-inch, this unique knife has a handle made of amber pakkawood to provide a firm and comfortable grip. Additionally, using this handle, you can dice and chop like a pro!
An interesting feature that caught my eye is its view and design. Who doesn't like to use tools which give them a professional and luxury feel? This one will make your dream true and satisfies your inner chef. This luxury knife helps you to varied tasks with elegance. I also liked its feature of rust stain and corrosion resistance.
User Experience
There were excellent and positive reviews about this product. Moreover, I found many users pleased with its packaging, firm and comfortable grip. They adored its sharp blade right out of the box. In addition, others were delighted with the gorgeous wooden handles and well-built. Many vouch for this product with confidence. However, some people were concerned regarding its other details. Many had issues with the durability. They found these tools easily breakable after some use. Nevertheless, the warranty can take care of these issues.
Pros
Sharp blade
3.5-inch paring knife
Moreover, these have a gorgeous wooden handle
In addition, these come in superb packaging.
It will give you a luxurious and professional feel
Undoubtedly, it has nicely balanced.
Especially good with cutting and deveining shrimp
Best suited for gifting.
Cons
The handle is easily breakable.
Expensive
My Verdict- It can make your kitchen chores easy and elegant. Therefore, it is a good piece to shop for!
Meanwhile, do not forget to check out some fantastic options for the best luxury paring knife. 
Sale
Kuhn Rikon Straight Paring Knife, 4 inch/10.16 cm Blade, Set of 3, Red, Yellow & Blue
Ideal all-purpose kitchen prep knives - chop vegetables, peel apples, slice cheese etc with ease
Feature an ultra-sharp, hand-ground, long-lasting, Japanese stainless steel blade
Non-stick coatings release food from the cutting surfaces for easier and neater chopping
Easy-to-grip handles contour to the hand for maximum comfort
Matching sheaths allow safe storage within kitchen drawers and are great for use outside the kitchen (barbecues, camping, on vacation etc)
This budget plastic kitchen tool comes with a safe sheath. So, it is a perfect one to toss in your picnic basket or taking in your lunchbox to your work. Moreover, it will protect you from accidental cuts and jabs. Its feature of new colours swayed me. Now, you can get the same knife in 14 colours to make your kitchen vibrant and fun. The blade has a nonstick coating, so you can hang on to it even while chopping wet food items. This plastic knife is best for preventing any food item from getting discoloured due to other knife-sharp blades.
I like it not only with its robust surface but also with flexibility and rust-resistant feature. No matter what the food is and how troublesome it is to prepare with old knives in the past. Hence, it will be easy-peasy with this Kuhn Rikon straight one. In addition, it comes with easy-to-grasp handles, which I adored.
User Experience
This one has an immense fan following and pleasant reviews. Moreover, this product has got a higher rating of 4.8 on global amazon. Users have explicitly found it very helpful with slicing cheese and enhancing their culinary skills. Many users like it because it can last a year or two if you maintain it with care. In addition, users highly adored the brand's consistency in kitchenware. Most users find it not only helpful but stylish and eye-catching. It is undoubtedly, a home chef's delight! Many people pointed out that it is super sharp and worth the investment.
However, on the downside, many were concerned about its rusting issues. Nevertheless, I would say it can be due to high contact with water. So, to avoid rusting, you can clean it with a damp cloth after every use.
Pros
High fan-following in comparison with other paring knives.
Moreover, the brand has consistency in kitchen tools.
Stylish and eye-catching
Kuhn Knife is durable.
Super sharp
Undoubtedly, dishwasher safe
Cons
Expensive
However, this tool has some rusting issues.
My Verdict- This combination of looks and utility is hard to find. Moreover, it has an immense fan following and recommendations. So without a doubt, you can go for this one!
If you need such a plastic knife with a sheath, you can look up the list of the best plastic paring knife with a sheath to make your chores fun and easy.
These leather-look knives will make perfect gifts for housewarming parties or any other occasion. They are inexpensive enough- moreover, you are getting a set of 12 at such an affordable rate. I specifically liked them for their spear point blade tips best for a lot of kitchen chores. You can now cut, chop, mince, slice, dice meat, and other fruits/vegetables.
With their fantastic and elegant leather look, roll in your pocket to take them outside. These are strong quality ones that can fit easily in your hand. Moreover, these are perfect for an easy and firm grip on the handles. I was impressed that the brand provides a warranty with the product in terms of quality issues. The nonstick surface makes cleaning easy, so wipe them with a cloth without any severe scrubbing.
User Experience
Users were pretty impressed with the product. They found this product extremely useful. Moreover, many appreciated the fact that the chores were relatively easy and fun to do. Others also liked the material of the product and have recommended others to use the tool. Finally, some were impressed with the firm grip and nonstick surface. To my surprise, I didn't found any complaint worth mentioning. Therefore, this product is everyone's favourite.
Pros
It has an elegant leather look.
Moreover, appropriate for various tasks.
It can make a perfect gift.
In addition, it has a firm grip.
The product comes with a warranty.
It comes in a set of 12
Affordable rate
My Verdict- It is elegant and easy to use. Moreover, it comes in a set of 12 that increases the utility. Thus, it's a great choice!
While you start prepping for the family dinner, an elegant and stylish look knife is a must-have. Hence, refer to our expert listings of the best leather paring knife. With this, find a perfect fit for yourself.
Ayada made its name on Kickstarter with its oven mitts that earned praise from customers all over. Since then, it has expanded the line of kitchenware products and comes with a travel pocket knife. Do you want a portable knife to carry around? Thus, you can fold the steel and take it while travelling, camping, hiking as your saviour. Moreover, the knife has two styles of blades. It encourages a proper pinch grip to cut and chop with ease and intensify your culinary skills. What's more is the edges are rust-proof, sharp, durable, and comprise stainless steel.
An eye-catching feature is its green colour which makes the kitchen look vibrant. Interestingly, this stainless steel knife can be folded and hurled into your bag for travelling. Another thing that caught my eye is its high-quality ABS material. It is the best material due to its low cost and harmless plastic matter.
User Experience
Many people share their experiences with this one and how it protects them from mess and accidental jabs. Some users were quite happy with its price, quality, and durability. It has a firm grip, and users adored its excellent material. Furthermore, I found people loving its blade's thickness and robust texture. In addition, they were happy with the price and colour of the tool. Above all, this brand has a reputed history and is praised by the audience. However, on the flip side, some pointed out that the handle wasn't sturdy enough. Some also found it not so good with cheese slicing and dicing. Therefore, I recommend this for fruits and vegetables and not cheese.
Pros
It comprises high-quality ABS material.
The brand has a reputed history.
Moreover, the blade is thick and has a robust texture
The colour also looks vibrant and eye-glaring
Appropriate price
Additionally, it has a folded steel feature.
You can carry it while travelling.
Cons
However, the handle is not sturdy
Not great with cheese slicing and dicing
My Verdict- This one is perfect for fruits and vegetables. So, big thumbs for this when travelling, hiking, or camping. Therefore, it is a great buy!
Victorinox 3.25 Inch Swiss Classic Paring Knife with Straight Edge, Spear Point, Black, 3.25"
Multipurpose straight edge paring knife designed for garnishing, mincing, peeling, slicing and dicing with razor sharp, laser-tested, tapered knife edge, which...
The ergonomically designed, contoured Swiss Classic handle is inspired by our patented Fibrox Pro line and provides a sure grip and easy handling, even when wet
Featuring a short blade for enhanced accuracy and precision, this paring knife is optimally built for jobs where control is essential
Perfect for more intricate jobs such as peeling fruits and vegetables or trimming beans, but also versatile enough for bigger jobs like dicing an onion or...
Expertly crafted in Switzerland since 1884; designed for professionals who use knives all day, every day; lifetime warranty against defects in material and...
Now, you might be familiar with the Victorinox name from its top-rated Swiss Knives. Moreover, the brand's unique products prompted me to put them on my list. Unlike above, this one is cheap, with great shape and has affordable kitchen utility. This one is perfect for budget-conscious buyers. Nevertheless, the price does not affect the features and quality of the tool. It is a multipurpose knife best fit for any chores ranging from cutting to dicing and creating a culinary masterpiece.
Moreover, I was impressed with the razor-sharp and tapered edge that maximizes the cutting potential. But, I liked its Swiss classic patented fibro pro handle that ensures firm and easy handling. The narrow blade and extensive handle give you appropriate cuts on items no matter how you hold the tool. In addition, it is perfect for removing pepper seeds, coring fruits, slice vegetables into sticks, and much more. Whatever job you will give it, this tool will result in beautiful and nutritious culinary exotics.
User Experience
As a result, feedback from users is swamped with positive reviews. It is also visible in the average rating by global Amazon customers that is 4.8 out of 5. Moreover, users are happy with the product overall, and this product seems to have a pretty good fan-following. I found many people adored the shape and sharp blade of the gadget. In addition, this is one brand that inspired great products and honesty. But, an issue experienced by some users is that it is a bit flimsy. Others also find that the blade is thin for cutting and chopping.
Pros
Immense fan-following
The brand is a reputed one
The knife gives an elegant look
Moreover, it has a sharp blade with pointed edges
Cheap
It has a warranty property
Additionally, this product has multi-purposes.
It comes with a razor-sharp and tampered edge.
Cons
However, it is a bit flimsy
The blade is thin
My Verdict- A great buy for price and quality. Subsequently, excellent user reviews mark confidence in the product. As a result, there is a big thumbs up for purchase from my side.
Meanwhile, do complement your kitchen with some excellent affordable, and unique knives. Therefore, visit for more options at the best cheap paring knife. 
Buyer's Guide to pick the best knife for pairing
1. Size of the blade
Size is one of the vital features which you should look for before making a purchase. As pointed out earlier; a paring knife is a tool for cutting and slicing. Thus, to make these chores more manageable, you should look for a small blade. You can also check the size of the knife as well along with the blade's length. You can go for a narrow blade as it allows you to cut and slice with ease and precision. For more alternatives, you can look at our collated list of the best narrow blade paring knife. 
2. The Shape of the blade
Another factor to consider before buying this tool is to check the shape of the blade. You can go for short, smooth, and concave blades. These are best for slicing, dicing, carving, and coring food items. Make sure that the edges are sharp to withstand everyday wear and tear. Moreover, you can also check whether there is a sharpener with the package. Knife sharpeners allow users to hone the edges depending on their needs.
3. Comfortable to use
It is another crucial factor to check in a paring knife. The perfect will be one that you are comfortable using and hold. Earlier, my relative gifted me a knife, but it was not pleasant to use and cut. Therefore, make sure to check this detail while buying. Moreover, you can also look if it provides a firm grip while cutting to avoid any damages.
4. Price
It is another detail to Keep in mind while purchasing. Firstly, ask for what needs you want this and set your budget. Then, you can find various paring knives at an affordable rate with durability. Moreover, I have also included the products keeping this detail in mind. So, now you can go and find a perfect one for yourself!
5. Material 
You can find these products with different materials available in the market. Therefore, before selecting one for yourself, check for what purposes you need them. For example, you can find ceramic and stainless steel paring knives. However, ceramic ones might be a little fragile while cutting. Therefore, I prefer to purchase a high carbon-steel one. These are durable and remain sharp for a longer time.
FAQ's
1. Is there a paring knife for arthritis hands?
Definitely! You can find many models in the market to use and make your cooking fun despite your arthritic hands. Now, you can use it with absolute ease and precision.  For more options in this kind, do check out the best paring knife for arthritic hands. 
2. How to maintain safety with this knife?

Make sure to keep some points in your mind while using this kitchen utility-
Keep the knives sharpened but never touch the knife blade to avoid any damage.
Make sure to use the knife for its intended purpose. For example, do not use one type with all of your kitchen chores.
You can even place a cloth under the cutting board to avoid slipping.
Another point to keep in mind is the appropriate pressure necessary while using it in the kitchen.
3. Which Knife is best with bartenders?
You can use a bartender paring knife available in the market. It is a bar essential, best to whip your garnishes into various shapes. Meanwhile, visit the best paring knife for bartenders for more such collections.
4. How to use a paring knife?
Using this tool with a sharp blade is sometimes challenging. Therefore, I will suggest you read the instructions or the manual guide of the product. There are various ways you can use this kitchenware to make your chores easy.
5. Why do people need a paring knife?
People use paring knives mostly to complete their delicate kitchen chores. Such delicate tasks include peeling fruits and vegetables, removing seeds, trimming, etc. Paring knives make it easy to peel off the thin skin layer of vegetables and fruits.
6. Is a 3.5 inches paring knife used for any specific purpose?
A 3.5-inch paring knife is considered to be a standard paring knife. Experts also say that it is the most necessitated type and size of the knife after chef's knife. It is perfect for peeling and slicing succulent fruits and vegetables.
Conclusion
To sum it up, I suggest you look at your needs and requirements before making a purchase. All the knives mentioned above are of good quality and have a sharp blades. Along with keeping top brands, I have also included affordable products. Overall, I would highly suggest you go for Victorinox - 45520 Fibrox Pro Chef's Knife  or  Fruit Paring Knives - Knife Set of 12 - with Stylish Leather Look. Both are good products in terms of their quality and utility. For budget-conscious buyers, I would recommend Victorinox 3.25 Inch Swiss Classic Paring Knife as it has a good utility and price.
Now, you have an enormous list of the best paring knives to select. So, don't wait and choose a perfect one for yourself and make your prepping easier and vibrant.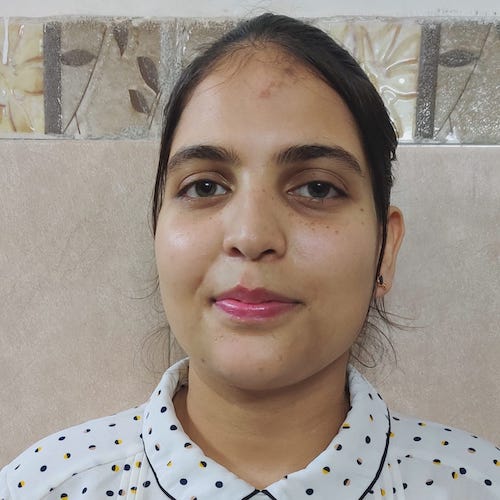 Ishika Khandelwal is a mental and physical well-being enthusiast. She is keen to share tips with people on having a better lifestyle with a personal touch with her rational knowledge. She writes on various niches, including health and focusing, especially on kitchenware, to help the audience understand and know about the appliances and gadgets to make their chores done more conveniently. An enthusiastic online shopper, she is eager to provide honest reviews about various appliances and gadgets for the welfare of the audience. She enjoys writing about multiple devices, adding more convenient ways to juice, making new smoothies, how to be fit, and so much more. Her maim mantra for life is "the more you know, the more you can create and think, there is no end to imagination in the kitchen."