Imagine you're cooking for your guests during thanksgiving, then having the best splatter screen in your cooking arsenal will be very useful for your safety and in increasing your speed. Also, you can use these splatter screens for multiple purposes. Moreover, with a splatter screen in your pan, food usually stays crisp while avoiding hot oil splattering onto your clothing on special occasions. One of the best splatter screen ideas is to put it on top of your frying pan so that hot oil cannot escape while the food cooks. This article will go over some of the different kinds of splatter screens and their uses.
Advantages of the best Splatter Screen
Handy
Firstly, splatter screens are kitchen tools that are beneficial in many ways. Also, the ones with hooks or hinges can be hung anywhere around us in the kitchen space. Secondly, it is a user-friendly tool that is cheap and compact. It can be used for multiple purposes, namely a lid,  a strainer, a microwave lid, and so on.
Mess-free Stove
We must keep our countertops clean to prevent oil buildup but it is my greatest nightmare! Because it is truly difficult to wipe off all the mess that we created during frying, after a tiring day at work. But splatter screens help us out with this problem by protecting our countertops from splatters, especially those that contain oil. Subsequently, Splatter guard is another kitchen tool with similar advantages. It covers all sides of the pan providing a clean countertop with a lovable ergonomic design. Check out our blog on the best splatter guard for pots to know more regarding the same.
Avoids excess steam
Deep frying or cooking barbeques causes a smoky and steamy kitchen, leaving us partially blind! A splatter screen helps us get rid of this, making our indoor barbeque days more enjoyable and hassle-free.
Protects us from burns
A splatter screen will surely be our best friend in the kitchen! As it protects us from any unwanted scars and burns that are likely to occur while frying.
Myth buster
Myth: It is not safe to clean a splatter screen in a dishwasher!
Fact: There are several dishwasher-safe splatter screens available in the market.
Best Splatter Screen list: Summary
We have come up with a list of top choices available on the internet to reduce your stress of searching. Take a look at the features of the best splatter screen options we have listed below and choose the one that meets all your needs.
#1 Kristie's Kitchen Splatter Screen
This durable product is worth the money and will sweep you off your feet with its ergonomic design and superior quality!
#2 Clairla Splatter Screen
A long-lasting single product that has multiple sizes and multiple uses within itself. Will pleasantly surprise you with its utility.
#3 Beckon Ware Silicone Splatter Screen
Undoubtedly my most favorite on the list! Universal fit, stylish, lightweight, microwave safe, dishwasher safe, and whatnot. The perfect choice to elevate your cooking to the next level.
#4 OYOHSLE Splatter Screen
A perfect mid-range splatter screen for a hassle-free cooking experience. Good value for money.
#5 U.S. Kitchen Supply Splatter Screen
A popular brand filled with a humongous number of positive reviews. This product is truly a combination of sturdy design and extraordinary quality!
#6 HOME-X Microwave Splatter Screens
Last but not least! It is affordable, reusable, and a promising model that never fails you. Try it and you'll love it.
Our list of Top 6 Best Splatter Screen Choices: Review and Recommendations
#1 Kristie's Kitchen Splatter Screen
Splatter Screen for Frying Pan - Grease Splatter Guard - Set of 3 – No Cooking Oil Mess – No Burns – Ultra Fine Mesh Lids – Rust Free Stainless Steel
👩‍🍳 Set of 3 Spatter Screens for Frying Pans in sizes 8" 9.8" and 13" to fit your non stick Frying Pans Skillet Saute Pans or Wok to prevent...
🍳 Safety first - No nasty burns or blisters (ouch!) with your new Splash Guard for Frying Pan and No Ugly Frywall
😍 New and Improved Splash Guard Design – this extra fine mesh frying pan splatter guard set stops 100% of spitting oil. Made from High grade Stainless...
🥘 These Splash Guards can also be used as a Pot Strainer or Fat Drainer for pan – Each pan lid has a convenient heat resistant knob handle to protect you...
♥ You asked – We listened! This 3 piece pan grease screen set features neutral colors and is backed by the Kristie's Kitchen guarantee - we cherish every...
First on my list is Kristie's Kitchen splatter screen which is one of the best grease splatter guards. The product is made of rust-proof stainless steel. The inner layer of the tool is made of mesh wires that allow only steam to pass through. Thus blocking away any oil and grease while stir-frying. If you are looking for more options, then take a look at our post on the best grease splatter screen.
Moreover, this product is a set of 3 screens so you can use it for 8 inches, 10 inches, and 13inches pans. It is a multi-purpose screen that can be used as a lid, strainer, or splatter screen. One point that I love is that this screen fits perfectly in that particular sized pan or skillet with ease. In conclusion, this tool provides us with maximum safe and mess-free cooking.
User Experience:
Users provide feedback that the product is lightweight and of supreme quality. The knob at the top is heat resistant and is easy to lift. They also appreciated the durability of the product at both high and low temperatures. Some consumers mention that the product is safe for dishwasher use but the company has not ensured yet. However, the splatter screen is not suitable for microwave cooking.
Pros
Material – Stainless steel with mesh screen
Can also be used as a strainer
Set of 3 for different pan sizes
Has a plastic knob on top
Lightweight
Cons
Expensive
Not suitable for microwave oven
My Verdict: The product is of supreme quality, sturdy design, and is durable. The positive aspects are satisfactory and the product is worth the money.
#2 Clairla Splatter Screen
Hot Grease Splatter Screen For Frying Pan Cooking Pot - Oil Stainless Steel Shield to Stop Burn Fan Cover Guard for Cooking Protects Skin - Multi-use Splash Shields
SAFE COOKING AND CLEAN KITCHEN : No one wants to get splattered or burned by hot oil or other liquids, especially when you have little kids around. This...
MULTIPURPOSE USAGE : It functions as steam outlet. You can use it as a lid for cooking anchovy ash and beef soup. The distinctive fishy smell evaporates and...
PERFECT SIZE COMBINATION : This cost-effective set of anti-splatter kitchen guard​ ​provides you the best value possible! It can be used in a wide variety...
SOLID CONSTRUCTION AND STAINLESS STEEL MATERIAL : Sturdy handle that allows you to keep a safe distance from hot objects and prevent prime burns. The...
100% MONEY BACK GUARANTEE : It is a Korean product both designed and produced in Korea. It comes with a 1-year warranty and a 100% money-back guarantee. Our...
Firstly, Clairla Splatter Screen is suitable for frying pan cooking pots. Secondly, the stainless steel shield is used to stop oil or greasy spills on the countertop with the help of premium quality stainless steel. Furthermore, the screen provides 100% protection from oil leaving us a clean stovetop. Using this screen helps us protect ourselves from any burns and skin damage accidents. For more options have a glance at our post on the best splatter screen for the frying pan.
Moreover, these are multi-use shields that can be grooved to fit according to the size of the pans. According to my research, I assure you that the product is quite sturdy and long-lasting because of the stainless steel screen. Also, I have a piece of exciting news! This product is dishwasher safe, hence making the cleaning process so simple. Finally, is highly suitable for everyday household usage.
User Experience
Users are astonished by the perfect fit that the screen offers.  The handle is heat resistant with a sturdy grip. Moreover, several users love the design in which all the three sizes are grooved in a single product. Also, it is easy to wash with either dishwasher or manually. However, some users mention that the weight of the splatter screen is heavy compared to mesh screens.
Pros
Material – Stainless steel screen
Grooved to fit various sizes
Dishwasher safe
Comes with a handle 
Sturdy and long life
Cons
My Verdict: In my view, the product's weight is manageable and cannot be considered a drawback. Meanwhile, all the other points are user-friendly and positive. So, I would suggest you go for it!
#3 Beckon Ware Silicone Splatter Screen
Sale
Beckon Ware NON-RUST Silicone Splatter Screen for Cooking - 13" or 11 inch Grease Splatter Guard, and Grease Strainer. Non-Stick, Food Safe & Heat Resistant Splash Guard for Frying Pan, Black
MAKES EVERYDAY EASIER - Our frying pan splatter screen prevents messy clean ups and doubles as a cooling mat, drain board or strainer so you can go from kitchen...
STOP GETTING BURNED-Our splatter screen for frying pan use food grade silicone, which is natural, easy to clean and resistant to extreme temperatures up to 445...
TRULY 13 INCH FIT – Some competitors boast 13 inches but only measures 12.5 in diameter. Our splatter guards for frying was uniquely designed to fit small to...
DISHWASHER SAFE - Unlike grease splatter guards that have cheap plastic handles that can melt, our oil splatter guard has a durable, stainless steel handle with...
MONEY BACK GUARANTEE- We are confident you will love our bacon grease splatter screen, but if you are still not satisfied after Amazon's 30 day return window...
Next on the list is a high-grade silicone splatter screen from Beckon. This product is a 13-inch model that is also available in 8 inches or 10-inch variants. Moreover, I love how this splatter screen can be used for various purposes namely, cooling mat, drainboard, and strainer. This black beauty is BPA Free, hence is safe for both the environment and ourselves. 
Additionally, the silicone screen can withstand high temperatures up to 445 degrees Fahrenheit. Meanwhile, if you are confused about using silicone for cooking then refer to this information on silicone cookware to know more. The screen is a universal heat-resistant cover that is dishwasher safe. So, remember to place it on the top or lower rack of your dishwasher to witness high-quality results. Finally, Are you keen on both microwave and stovetop cooking? Then this product is certainly for you!.
User Experience
Customers never fail to mention the raised handle which is heat resistant and user-friendly. The screen is highly recommended by users for microwave cooking. Also, it does not cause any spill on the surroundings due to its ergonomic design. Meanwhile, visit our blog to see more choices on the best silicone splatter screen.
Pros
Material – Silicone
Can be used as a strainer
Dishwasher safe
Universal fit
Suitable for microwave cooking
Comes with handle
Cons
My Verdict: According to my research, users who use premium quality washing liquids do not face the issue of continued odor. Moreover, it is a high-quality mid-range screen that each of us must try at least once.
#4 OYOHSLE Splatter Screen
Splatter Screen for Frying Pan,splatter screen 3 Set(8",11.5",13"),Stops Hot Oil Splash,Protect yourself and your clothes, and keep the area around the stove clean(Black)
The splatter screen for the frying pan is made of high-quality professional-grade 304 stainless steel, 60-mesh fine wire mesh sieves, and pp handle, which has...
The excellent handle of the frying pan cover splatter screen prevents you from being hot during use, which is also smooth, burr-free, not easy to scratch and...
Use the pan splatter screen to avoid the hot oil or grease, boiling water, and food particles from splattering onto you and burning you. The stainless steel...
Our 3 pcs frying pan grease splatter screen kit is easy to clean. You can clean it easily in a dishwasher or with soap, water, and a dish brush. The splatter...
Our splatter screen can protects against grease splatters when cooking & frying. The pack includes 3 pcs splatter screen, 3 sizes, in 13 inch, 11.5 inch, and 8...
This product is a set of three splatter screens each of sizes 8inch, 11.5inch,  and 13 inches. It is made of a high-quality stainless steel exterior and ultra-fine mesh interior. Both the exterior and interior are rust-proof. I am undoubtedly sure that this screen protects us and our clothes, keeping the surroundings clean. Thus, it is suitable and reliable for cooking on special occasions.
Moreover, the heat-resistant handle is a one to be mentioned. The sturdy design provides proper coverage and fit. It is a multi-purpose screen that can be used as a strainer. Also, it withstands high temperatures easily.
User Experience
Users say it is dishwasher safe and never rusts off easily with constant washing. So, it is highly suitable for day-to-day usage. They were also quite captivated by its design that fitted perfectly into the respective skillet. However, it is not suitable for microwave use.
Pros
Material – Stainless steel with mesh screen
Pack of 3 sizes – 8",11.5",13"
Rustproof
Comes with a handle
Multipurpose
Cons
Lifetime is short 
Not suitable for microwave oven
My Verdict: According to me, it is an affordable mid-range model that is suitable for everyday use in households. Furthermore, if you would like to view more choices on the best stainless steel splatter screen visit our post.
#5 U.S. Kitchen Supply Splatter Screen
U.S. Kitchen Supply 13" Stainless Steel Fine Mesh Splatter Screen with Resting Feet & Black Comfort Grip Handle
Professional Grade 13" Splatter Screen: A durable and sturdy high performance 13" stainless steel splatter screen with 3 counter top resting feet. It's...
Ergonomic Stable Design: The solid stainless steel wire handle with comfort grip handle keeps your hands away from the heat and is securely attached to 4 points...
Cook Safely and Avoid The Mess: To cook safely, always use a splatter screen guard to avoid the dangers of hot oil & grease, boiling water and food particles...
Multiple Uses: A splatter screen is perfect for use while simmering food, when needing to see and check on the food or at times when the food will get too hot...
We assure you that our 13" stainless steel splatter screen is built to last, and if you're not satisfied with it at anytime, we'll provide a full refund.
The price and the quality of this tool are at two extremes. Don't panic! It is by far the cheapest yet ideal model under stove cooking usage that I have witnessed. Moreover, the product is 13 inches stainless steel fine mesh screen that provides a 100% spill-free cooking experience. Moreover, the splatter screen is dishwasher safe and can also be cleaned with ease manually. It is basically rustproof and hence does not rust on frequent contact with water. 
User Experience
Users mention that the handle provides ultimate grip and comfort while using. Moreover, they were quite in awe of its design that has resting feet providing it extra sturdiness. Besides, they were quite happy to find that the product is dishwasher safe and rustproof. However, some users were a bit disappointed as this product is not suitable for microwave use.
Pros
Material – Stainless Steel Fine Mesh
Size – 13 inch 
Stable design and durable
Dishwasher safe
Rustproof
Comes with handle
Cons
Not suitable for microwave oven
My Verdict:  The product is reliable and highly trustworthy for its durability. Moreover, it is the cheap and best model for stovetop cooking. So, go for it without second thoughts!
#6 HOME-X Microwave Splatter Screens
HOME-X Microwave Splatter Screens-Safe Covers, Splatter Guard, Clean Kitchen, Heating Cooking, Shield Guard, Accessories-Set of 2-Clear
2 REUSABLE SPLATTER SHIELDS: These microwave protector toppers are the best way to reheat your food in the microwave. Whether you're cooking or warming...
QUALITY HOME ESSENTIALS: Splatter cover lids are an excellent addition to anyone's kitchen supplies. These basic tools will help you prepare your meals like a...
FITS MOST FOOD PREP CONTAINERS: These unique covers are designed to be universal and fit all bowls, plates, and serving dishes you need to heat in the...
FLEXIBLE MATERIAL: Our square dish covers are made with clear plastic, so you can easily see your hot food. Their slim, flexible material makes storing them a...
NICE HOUSEWARMING GIFT: If you're looking for a useful and convenient housewarming gift, this product is an excellent idea. It's always convenient to keep...
If you are looking for an oven splatter screen, then this would be my recommendation for you. Do not worry! Since the sheets are made of BPA Free plastics, they are not harmful. It is a pack of two sheets that are reusable in nature. These sheets are not dishwasher safe and hence must be washed manually. However, they are flexible and easy to clean. Also, the screen is of square shape and fits any type of container or vessel. Finally, this is solely made for microwave cooking and meets the objective clearly and that's why it appears on my best splatter screen listing.
User Experience
Several users mention that the square design is very much useful and unique. It can be used for any shape of the vessel as it is a universal fit. The sheets are easy to wash and are reusable. While some users said that it is not suitable for stovetop cooking, there were others who found it apt even for stove cooking. 
Pros
Material – Plastic
BPA free
Size – Universal fit
Cheap
Rectangular in shape
Suitable for microwave
Reusable flexible sheets
Cons
Not suitable for stovetop 
My Verdict: Undeniably the cheapest and best option for microwave cooking. A big thumbs up from me! Subsequently, check out our latest post on the best microwave splatter screen for more options!
Buyer's guide
Below mentioned are some common tips that you need to remember while surfing the net for the best splatter screen. Choose your cooking partner wisely! 
Size
To start with, buying methods involve looking into the screen with the correct fit. Likewise for this, you need to measure the size of the pan or skillet for which you require a screen. Several brands offer screens of different sizes namely small, medium and large.
Material
Generally, splatter screens are made of stainless steel, plastic, or silicones. However, these materials may differ in their usage and durability. While some materials will be suitable for stovetop, others will be perfect for microwave or electric stove cooking. So look into the type of usage before you choose one for yourself. If you are looking for options on the best splatter guard for an electric stove, then check out our latest addition.
Also, take a look at the material of the handle. Generally, a heavy metal frame will not work as well as a plastic handle because the heat will conduct through the metal, which is why a plastic handle is preferred over metal when you're looking for a heat-resistant handle. It will cost more, but at least you won't have to worry about your food sticking to the steel. You may find handles with a brass or chrome finish as well. These handles are also very resistant to rust, so if you want one of these
Durability
Look for the ergonomic design of the screen to check durability. Moreover, check the material of the handle to ensure the sturdiness of the product. Make sure that the non-metallic part of it is heat resistant.  
Cost
There are a plethora of splatter screen choices available both online and offline. Choose the price range that you will be able to afford. Also, look at whether the product is worth the money you spend.
How to use a splatter screen
FAQ's
Q1. How does a splatter screen work?
Generally, a splatter screen traps the grease and oil droplets that fly out of the pan while frying vegetables or meat. Thus protecting us from any type of hot burns while cooking.
Q2. Can the splatter screen go in a dishwasher?
Undoubtedly a splatter screen will fit easily into the first or last rack of a dishwasher. However, ensure whether the brand of the screen which you use is dishwasher safe or not.
Q3. What should I look for in a splatter screen?
Before buying a good splatter screen one has to look for size, material, and durability. Also, check for the price and make sure it is affordable.
Q4. How is a splatter guard different from a splatter screen? 
Splatter screens are normally made of a fine metal mesh or a metal sheet with numerous small holes, to allow steam to exit the pan but not oil. They are available in both rectangular and circular shapes that fit the pan or skillet like a lid. Whereas, splatter guards are those which are available in materials like silicone, stainless steel, plastics, and so on. Also, these guards cover all sides of the pan to avoid spills. 
Q5. Are splatter screens good?
Splatter screens are a good choice to maintain a mess-free and hassle-free cooking experience. It also prevents us from burning our hands while frying. Moreover, if you are looking for more options, then take a look at our article on the best splatter screen for cooking.
Conclusion
In today's world brands are coming up with new ideas to make things work easy around and for us. Invention and designing of splatter screens is one such event. Moreover, it protects us from hot oil, provides a clean kitchen, and easy usage. Don't forget to check on the points discussed above on the buyer's guide while you shop a splatter screen. Hope we have provided you with brief insights about splatter screens and their advantages. Stay in touch for more interesting content!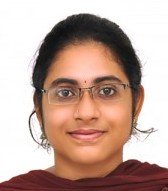 Tejasri is an electrical engineer who is passionate about writing and cooking. She is an active yoga enthusiast who loves to nurture her own terrace garden and believes soulfully in healthy sustainable living. She likes to try out several cuisines during free time using her newly owned OTG (Oven Toaster Griller). Being an engineer she loves to read and research on several appliances used on a day to day basis. She shares this knowledge with readers through her creative writing and aims to create awareness about health and diet among the GenZ using sproutsandpress.com. She believes "Health is an investment, not an expense".