Cooking extra food at home necessitates more dishwashing. If you don't have a dishwasher or prefer to clean your plates and pots by hand, you'll need a dish rack (as it's unlikely you'll want to put away all those dishes without leaving them out to dry). The best dish drying rack does exactly that – it holds your dishes till they dry out naturally. Though there are innumerable varieties available in the market, each with its own set of characteristics to meet various requirements, you need to choose the one that suits you the best. Some require more counter space, while others require little to none at all. For added convenience, look for one that has a silverware holder.
Keeping these considerations in mind, I have listed some of the best dish drying racks. Do have a look.
Types of dish drying rack
1. Collapsable dish rack
These dish racks may be compressed and have foldable racks, as their name suggests. Also, for individuals who have more kitchen space, this style of dish drying rack is a great option. Additionally, this self-contained dish rack is simple to transport, store, and relocate from one location to another if necessary.
2. Two-tier dish rack
As the name suggests, this dish drying rack has two tiers or layers, allowing for extra storage in a more organized manner. In particular, this is a great alternative for individuals who wish to reduce kitchen space while still having enough room to store extra utensils. However, when purchasing this type of dish drying rack, ensure it has a sufficient drainage system, as water will flow from two directions. Also, have a look at some of the best two-tier dish racks collated by our kitchen experts.
3. Over the sink dish rack
Not everyone has enough space in their kitchens, which is why you have over-the-sink dish racks that only take up a fraction of your kitchen sink while still allowing you to wash your dishes in the remaining space. Hence these dish racks are perfect for small kitchen spaces.
Additionally, always compare the product measurements against the sink dimensions when shopping for an over-the-sink dish rack, so you know how much room your dish rack will take up. Moreover, plastic and foldable dish racks are also favorable options for small spaces. You can have a look at some of the plastic-in sink dish racks in our post.
Did you know?
The "DripDry" trademark is a proprietary installation kit for drain racks that may be built into any cabinet. By using various parts to mount the racks according to cabinet construction, Tali Simhoni's U.S. invention increased earlier usability.
Summary of top 10 best dish drying rack
1. SimpleHuman steel frame kitchen drying swivel spout– The sleek dish rack boasts several unique and intelligent features that set it apart from the competition.
2. Sabatier expandable stainless steel dish rack– The best quality of this rack is that it takes less of your kitchen space.
3. Kitchenaid full-size dish rack– The best thing about this dish rack is its expandable drainboard.
4. Premiumrack professional dish rack– One of the best premium professional racks
5. OXO good grips folding stainless steel dish rack– This OXO folding drying rack has all of the characteristics you need in a drying rack, plus the added benefit of being foldable.
6. Rubbermaid antimicrobial dish drainer– This dish drainer is ubiquitous on kitchen countertops for a reason: it provides unrivaled usability for the price.
7. Surpahs over the sink multipurpose roll up dish drying rack– It unfurls over your sink when you need a place to air dry dishes, then folds up into a compact cylinder for simple storage.
8. Boon countertop drying rack This well-designed lawn-style rack is ideal for drying baby bottles for new mums.
9. Deluxe Chrome-plated steel small dish drainers – It has a color-coated wire that protects your dishes!!
10. Bambusi bamboo dish drying rack– Bamboo dish racks are popular because of their traditional appearance and the numerous advantages that this natural material offers.
Top 10 best dish drying rack- A Detailed Review
simplehuman Kitchen Dish Drying Rack With Swivel Spout, Fingerprint-Proof Stainless Steel Frame, Grey Plastic, 2021 Model
YOU WASH, I'LL DRY - simplehuman's steel frame dishrack has an innovative drainage system that includes an integrated drip tray with a swivel spout that pivots...
ANTI-RESIDUE COATING - Hydrophilic coating on plastic tray causes water to spread so that it dries more quickly and prevents residue buildup. Very clean and...
SWIVEL SPOUT - Spout pivots to drain water directly into the sink from any side so you can position the dishrack long or short ways on the countertop and can be...
SILICONE-CAPPED WIRE RACK - Holds plates tightly without scratching or chipping.
WINE GLASS HOLDER - Integrated wine glass rack safely hangs up to 4 extra-large Bordeaux wine glasses so they dry quickly and efficiently.
I found this to be one of the best stainless steel racks. This sleek dish rack offers many unique and intelligent features that set it apart from the competition. Also, the built-in drainage tray has a rotating spout that directs water directly into your sink, never dripping onto your counter. Further, the wine glass rack can come in handy if you have crystal wine glasses or other fragile stemware.
Furthermore, Glasses are safely hung upside down over their own extensible drip tray segment for quick and safe drying. (Other types of glasses and mugs can be hung on the drying rack's other side.) It's built of sturdy, long-lasting materials and comes with a five-year warranty. In addition, the stainless steel will not rust or discolor over time and withstand corrosion and stains. Unlike most steel finishes, this one has a fingerprint-resistant coating that requires little wiping to keep it appearing new, clean, and fresh.
Customer Review
The Simplehuman Steel Frame has received several favorable reviews on Amazon. They recommend this rack since it has an excellent drainage system. Also, they discovered it stayed clean with minimal upkeep after eight months of use, and there were no symptoms of rust. However, some people were particularly concerned about the bamboo knife holder.
Pros
Innovative drainage system
Anti residual coating
Swivel spout
Silicone-capped wire rack
Wine glass holder
Utensil holder
Easy to clean
Cons
It takes up a lot of space
Requires frequent cleaning
Not easy to handle the bamboo knife holder
My Verdict: It has such an effective drainage system that you don't want to miss the opportunity of buying it.
Besides these stainless steel racks, we also have more options for you in our expert listings of the best stainless steel dish racks.
Sabatier Expandable Stainless Steel Dish Rack with Rust-Resistant Soft Coated Wires and Bi-Directional Spout, Gray/Black
EXPANDABLE DRAIN BOARD: This space-saving design features an expandable drain board for extra capacity; simply pull to expand the drain board from 18.5 inches...
RUST-RESISTANT WIRES: Soft touch coated wires are rust-resistant for long lasting use. The wires protect dinnerware and enamel cookware from chipping; keeps...
DRAINING SPOUT FOR EXCESS WATER: The drain board features a bi-directional spout for draining water into the sink from both sides
REMOVABLE STEMWARE RACK: Perfect for hanging delicate wine glasses that may not go in the dishwasher; the expandable drain board can be pulled out to collect...
3 COMPARTMENT CADDY: Flatware caddy features 3 compartments for organizing utensils. A built-in handle makes it easy to remove for unloading.
What I like the most about this dish rack is that it is a space saver. Additionally, this space-saving design has an adjustable drainboard for added capacity; simply pull to expand the drainboard from 18.5 to 29.4 inches for additional drying room as needed. Wires with a soft touch coating are rust-resistant and will endure a long time. Also, the wires prevent the chipping of tableware and enamel cookware and keeping objects in place while drying.
Moreover, a bi-directional spout on the drainboard allows water to drain into the sink from both sides. In addition, the extensible drainboard may be pushed out to catch the water underneath, keeping counters dry. Also, it's perfect for hanging fragile wine glasses that may not go in the dishwasher. Coated feet keep the dish rack in place and prevent surfaces from scratches, with stainless steel side panels and soft-touch coated wires throughout.
The flatware caddy has three slots for storing utensils. Further, it's simple to remove for unloading, thanks to a built-in handle.
Customer Review
People who have used it for years find it good,d but they complained about the rack starting to rust. But don't worry, we have a list of dish drying racks that do not rust in our post. Also, they found it fairly easy to clean, but some complained that all of their plates didn't fit in.
Pros
Expandable drainboard
Rust-resistant wires
Draining spout for excess water
Removable stemware rack
3 compartment caddy
Will not damage surfaces
Easy to clean
Cons
It starts to rust after 5-10 years of use
All the plates might not fit in
My Verdict: This space-saving rack with a fairly good design is perfect for your kitchen. It is the one to be purchased, not to be only looked at!! So go ahead and make the right choice!
Sale
KitchenAid Full Size Dish Rack, Light Grey
Multi-Functional: Large capacity, designed to drain over any sink or atop a drying mat on the countertop, this dish rack can handle assorted dinnerware such as...
High Quality: Heavy duty, satin coated, rust resistant wires secure items and soft feet keeps dish rack from scratching countertops
Easy Draining: Self-draining board is designed with the perfect pitch, to avoid water pooling in the rack and is removable for easy cleaning
High capacity storage: Removable flatware Caddy, with built in, dishwasher inspired handle and adjustable compartments for cutlery and specialty items
The best feature that I like about this dish rack is its storage capacity. The KitchenAid Full-Size Dish Rack provided the finest blend of capacity and functionality for a four-person household of all the dish racks. It was one of the few racks that held all of the dishes we attempted putting into it, and at approximately 212 inches long and 15 inches wide, it doesn't take up too much space on a counter.
Any extra water is captured by the drain tray and sent down into the sink. The steel sides of the rack help to keep the dishes from tumbling out. This rack may also be disassembled into three sections for easy cleaning (the silverware holder, the tray, and the actual rack). It is perfect for drying glasses, wooden plates, bottles, silverware, etc. Additionally, take a closer look at more dish racks good for drying wooden plates in our post.
Customer Review
People really appreciated and liked this multifunctional rack. But the only issue they had was with the rusting problem. Else users were delighted with the product.
Pros
Multifunctional
High capacity
Easy draining
High capacity storage
Easy to clean
Cons
My Verdict: This Multifunctional product provides you the most benefits needed in a dish rack. One shouldn't miss the opportunity of buying it!!
It is one of the best dish drainer racks. Besides, we have a list of some more dish drainer racks in our post collated by our experts after thorough research.
Sale
Premium Racks Professional Dish Rack - 304 Stainless Steel - Fully Customizable - Microfiber Mat Included - Modern Design - Large Capacity
FULLY CUSTOMIZABLE- With two different style drainboards, a microfiber mat, three separate cup holder attachments & a cutting board attachment that can be...
304 STAINLESS STEEL- This dish rack is made of a high quality 304 stainless steel. This high grade 304 stainless steel has excellent resistance to a wide range...
PERFECT TO IMPRESS YOUR GUESTS- Yes, quality does matter! (especially when you are trying to impress someone) Don't just get another cheap dish rack. Get one...
BUILT TOUGH- We made this dish drainer as sturdy as can be. Don't worry about a wobbly top shelf, our dish rack is built tough and will not break
SIZE MATTERS- Perfection can come in all different shapes and sizes, including this bigger than average dish rack measuring @ 18" long x 11.5" tall x 13" wide...
Customizability is what distinguishes the Premium Racks Professional Dish Rack from other racks. The cutting board attachment, three cup holder attachments, microfibre mat, knife holder, wide utensil holder, and two drainboards may all be placed anywhere you want them. The top shelf may also be moved from front to rear or side to side.
The rack is constructed of 304 stainless steel, which is resistant to rust and other harmful substances. The Professional Dish Rack can carry many dishes thanks to its 17.5-inch long, 13.9-inch wide, and 11-inch tall footprint, but it might not be the greatest choice for smaller kitchens. For smaller kitchen spaces, look at our take on the best dish rack for smaller spaces.
Customer Review
The reviewer loved how it kept the water off the counter but wished the feet had rubber stoppers to keep them from slipping and damaging their counter. They were impressed by the number of dishes and extra features included in this rack, but they didn't suggest it because the customers had problems putting it together. Premium Racks' customer service was also found to be responsive. So, in case of any doubts, you can ask them.
Pros
Fully customizable
Made of 304 stainless steel
High quality
Strongly built
Measures 18″ long x 11.5″ tall x 13″ wide
Easy to clean
Holds a lot of dishes
Cons
My Verdict: This high-quality stainless steel dish rack is the one to go for.
OXO 1069916 Good Grips Folding Stainless-Steel Dish Rack
Large capacity basket fits up to 12 plates with room for bowls, cookware, cooking tools and more
Pan and Bowl Waves hold pans and bowls upright to conserve space
Cup Fingers protect and secure delicate glassware
Utensil Holder has large, ventilated compartments for quick drying of utensils and gadgets
Side walls fold down for compact storage
The best thing about this dish rack is that it's foldable. Folding racks are ideal for anyone who wishes to store their equipment when they are not in use. This OXO drying rack has all of the characteristics you need in a drying rack, plus the added benefit of being foldable. This unexpectedly big rack can hold pots and pans, mixing bowls, up to 12 plates, and even fragile glasses. Meanwhile, have a look at some of the best dish drying racks for drying bowls.
Its ingenious design allows you to dry your knives vertically or horizontally in a knife slot with the blade safely facing down. The utensil holder is separated, making it easier and faster to organize your flatware and put it away afterward. Also, you can take it anywhere. Concurrently, do refer to our post on the best portable dish drying racks.
A built-in drainage tray can be positioned in a variety of ways to maximize the available counter space. The side-mounted glass and utensil holders detach for convenient storage, and the frame's body folds flat for easy storage.
Customer Review
The OXO dish rack has received positive reviews from Amazon buyers. It holds their cutting boards and doesn't rust, according to the most helpful reviews. One side had collapsible legs, which the buyer liked since it allowed for greater drainage. However, the drain hole location made it difficult for all of the water to be diverted out of the spout. Therefore the reviewer gave it four stars instead of five.
Pros
Foldable
Adjustable drainage tray
Two utensil trays
Affordable price
It folds up for easy storage
Different holders for different kitchen item
Rust resistant
Cons
Drain hole location could be better
My Verdict: The best quality about this dish rack is that it's foldable. So, it is one of the best qualities of any dish rack.
Additionally, have a look at our expert listings on some other best foldable dish drying racks.
What attracts me most to this dish rack is its sturdy design and its bacteria-fighting capacity. Its straightforward design firmly holds 13 plates, even if they are large and heavy. The holder is particularly deep, allowing it to accommodate more than other models with similar or identical countertop footprints. And there's plenty of forks, spoons, and knives in the flatware holder.
Mugs and glasses fit snugly onto the dish drainer's eight prongs on the sides. The surface has been coated with Microban, a bacteria-fighting chemical that prevents odors from forming in your dish drain. Also, you can learn more about Microban here. Just remember to get the Rubbermaid Universal Drain Board, which sits beneath your dish drain and directs water away from your dishes into your sink, rather than pooling on your counter.
Customer Review
Reviews had been really positive about this product. You can dry your utensils here easily. However, you can put your glasses here, but it is not designed that way. So it might take time to dry those glasses. But apart from this, it provides various other advantages that make it a product worth buying.
Pros
Great capacity
Sturdy design
Bacteria-fighting material

Coated wire cushions 

Built-in product protection fights the growth of stain and odor-causing 

Extra deep for maximum capacity 

Detachable silverware cup
Cons
Not a preferable choice to put your glasses in it
My Verdict: An easily affordable dish rack with great holding capacity!!
As these are really appreciated for their sturdy design, we have also collated a list of the best sturdy dish racks to give you more options to choose from.
Sale
Surpahs Over The Sink Multipurpose Roll-Up Dish Drying Rack (Warm Gray, Large - 20.5" x 13.1")
Large Size, 20.5 x 13.1 inches, works for over sink up to 19.5 inches width. High-end quality, made of FDA food safe grade silicone wrapped stiff metal steel...
Resistant to rust, non-slip, durable, glassware friendly, and sturdier than stainless steel racks. Oil-resistant, very easy to clean. Collapsible, and rolls up...
Heat resistant up to 400°F (204°C), BPA-Free, Can be used as heat resistant trivet mat on countertop. Dishwasher Safe.
Warm Gray color makes you a cozy, natural, and sophisticated feel, perfectly matches popular trendy kitchen painting color themes.
Measurement: 20-1/2"L x 13-1/8"W x 1/4"H (52 cm x 33.3 cm x 0.6 cm). Full LIFETIME WARRANTY from the Authentic Surpahs product. 100% satisfaction guarantee.
The best quality that I like about this dish rack is that it does not cover many parts of the kitchen. When you need a place for hand-washed dishes to air dry, this multifunctional piece of kitchen equipment unfurls over your sink, then rolls up into an easy-to-store cylinder that fits into any storage area. It's made of stainless steel and can carry even the heaviest pots and pans. It also makes room for drip drying your fine china, ceramics, and porcelain.
But that's just the beginning of what this ingenious object can do. It can be used to store clean fruits and veggies while they're being washed in the sink. It can also hang dry kitchen linens such as dish towels, cloth napkins, potholders, and rags.
It's a wonderful alternative for swiftly and safely defrosting frozen items because of its slatted design, which lets air circulate. Finally, it's heat resistant, making it a good substitute for a trivet when resting hot skillets off the stove, casseroles straight from the oven, or cooling baked goods.
Customer Review
The Surpahs Over the Sink Multipurpose Roll-Up Dish Drying Rack has received a lot of positive feedback from customers. The Surpahs drying rack has received some criticism, notably because the single hue does not match all kitchen decor. Additionally, purchasers should measure their sink before purchasing this model to guarantee that it will fit.
Pros
Resistant to rust
Non-slip, durable, glassware friendly, and sturdier than stainless steel racks
Oil-resistant
Very easy to clean
Collapsible and rolls up for easy storage
Dishwasher safe
Lifetime warranty
Affordable
Cons
Dimensions may not fit all sinks
Blocks access to sink
My Verdict: This collapsable stainless steel does not cover a lot of space in your kitchen. Purchasing it can benefit you a lot.
Also, do look at our expert listings on the best dish drying racks for pots and pans.
Sale
What attracts me most to this product is that it is effortless to clean. The last thing mothers need is to be stressed about all of the bottles and accessories they have to wash by hand and have on hand. This well-designed lawn-style rack is ideal for drying baby bottles, making cleaning time much easier. The Lawn is simple to clean, quite useful, and contains a lot more than you might think.
The rack comprises two parts: a "lawn" where you may place your bottles and a bottom tray that gathers drips. The network of flexible plastic blades provides a great deal of flexibility, and it will bend to the forms of any baby gear you need to dry. This drying rack is also available in white, despite the grass name referring to the green color of the plastic. Besides, they are very easily affordable. You can also have a look at some of the best affordable dish racks in our post.
Customer Review
Parents of infants adore this baby bottle drying rack, which is praised for its "cute modern appearance" as well as the number of bottles it can hold. However, some parents have complained that you have to wash it manually only.
Pros
Securely holds bottles and more
Cute design
Easy to clean
Accessories keep parts organized
Drying rack
Easy to clean
Affordable
Cons
My Verdict: This dish drying rack is good for keeping your utensils organized and making you free of all your worries.
Sale
Deluxe Chrome-Plated Steel Small Dish Drainers (Black)
Chrome finish combines elegance with functionality
Color coated wire base to protect dishes, and increase stylish
Small-sized drainer with slots to hold up more than 8 dishes
Detachable plastic cutlery cup
Measures 12-3/4 by 14-1/4 by 5-1/4 inches approximately
One of the best things I like about this product is how effectively it combines its elegance with functionality. With Neat-over-the-sink O's dish-drainer rack, you can get rid of the clutter on your counter. While you should measure before buying, it is designed to fit into various kitchen sinks with ease. The coated wire base and handles protect the dishes, sink, and countertop from scratches, while the chrome finish of the rack resists rust and environmental damage. Easy drainage is an extra plus. Also, it is very easily affordable. Furthermore, we have more such dish dryers for you in our post. Don't forget to visit us!
Customer Review
Hundreds of the 6,400+ five-star reviewers describe this dish rack as "small" and "sturdy" because it fits fully in most sinks while still holding well over a night's worth of dishes. However, some were not impressed with the quality and design. But those were very few in number; therefore, one should not hesitate to buy them.
Pros
Chrome finish combines elegance with functionality

Color coated wire base to protect dishes

Small-sized drainer with slots to hold up more than 8 dishes

Detachable plastic cutlery cup

Measures 12-3/4 by 14-1/4 by 5-1/4 inches approximately

Easy to clean
My Verdict: With so many positive reviews, one would not have to think before buying it.
Sale
I think it is specifically designed for me as it is specially made for home cooks. Many home cooks prefer bamboo dish racks because of their traditional appearance and the many other advantages of this natural material. This one is at the very top of the list. Despite its diminutive size, this rack easily accommodates full-sized plates and cups. There are 14 plates on the upper level. Mugs, glasses, and utensils are stored on the bottom shelf.
Bamboo also has a natural resistance to bacteria and odors, so you won't have to worry about it being sticky and stinky. If you have guests around for dinner, this design folds flat, so you can store it and keep it out of sight. The only catch is that bamboo isn't always low-maintenance. To keep your bamboo looking good over time, you may want to oil it. It's made entirely of bamboo, which is a completely renewable and environmentally beneficial material. Also, take a quick look at our post on the best bamboo dish drying racks.
Customer Review
Customers were really impressed by how much weight this product holds, and it's being eco-friendly was a plus point. However, there is no place to hold the silverware.
Pros
Attractive appearance
Bamboo resists bacteria and odors
Super sturdy
Folds away to store

Washes easily with water and a mild soap

Constructed of 100% natural, safe & environmentally friendly premium bamboo

Won't stain from dishes, food, or soaps

It can hold a lot of weight
Affordable
Cons
No place to hold the silverware
My Verdict: This naturally made product can hold a lot of weight and is very attractive. It can brighten your kitchen.
Points to consider before buying a Dish drying rack
1. Size
The size of your kitchen and the rack itself is the most crucial considerations. Look for something collapsible or small if you live in a small flat with little counter space. This is also true if you live alone and don't wash a lot of dishes at once, or if you already have a dishwasher but need something for the pieces that need to be washed by hand.
If you live in a larger house or with more than two people, though, you will need to seek something more durable. Consider a two-tiered rack to maximize vertical space or a broad rack that can hold many items at once. If you have two sinks, an over-the-sink rack might help you save space on the counter.
2. Style
There are a few variants to look out for in addition to the classic dish rack style. If you have enough space to keep your dish rack when it's not in use, collapsible or folding racks are ideal. Folding racks are slim enough to fit into tight spaces, whereas collapsible racks are larger and may be folded down to make them more compact.
If you want to double your drying space without taking up additional space on your counter, then a two-tier model is ideal. This type comes in a wide range of sizes, from compact units to heavy-duty, restaurant-worthy beasts. If you live alone and don't have many dishes to dry, or if you don't have any counter space, an over-the-sink style is usually the best option. However, if you have a dishwasher or similar typical dish rack and need something to handle any additional dishware, it's a good idea to have one on hand.
People do generally buy dish racks so that they can dry their crystal glassware. But don't worry, we do have a list of the best dish drying racks for crystal glassware in our post.
3. Drainage
Drainage boards are occasionally included with countertop racks, especially ones made of stainless steel or wire. Some feature drain pipes on the side that drip directly into your sink. Others have a drain hole that can be opened or closed according to the situation. Because wire in-sink racks are used, water drips directly into the sink.
Because some behind-the-sink racks don't have a drainage board, you'll have to keep an eye on moisture levels around your sink and faucet. Bamboo racks constructed in an X form collapse easily but lack drainage, so you'll want to set them on a countertop or other surface that can be dried quickly.
4. Extra features and setup
Utensils and knives are usually stored in a separate section on most drying racks. Extendable drying trays, a microfiber mat, cup holder attachments, and various drain boards may be included in deluxe drying racks, allowing you to tailor your rack to your specific needs. Most racks are simple to install and put up, but you should measure carefully, especially if you want an in-sink or behind-the-sink rack.
FAQs
Can you recommend a dish rack with a butcher block?
You can have a look at Bambusi bamboo dish drying rack. It is made with natural bamboo, which is eco-friendly and is resistant to bacteria and odors. Moreover, it is very easily affordable. To know how well to take care of it and some more options, refer to our post on the best dish drying racks with butcher blocks.
Which is the best Japanese dish rack?
One of the best Japanese dish racks is . The product is made of ecologically friendly materials, has a portable design, is mildew-resistant, has simple lines, and is easy to transport. Tableware and discs are organized into categories, tableware is neatly placed, and it is more convenient to use. You can learn more about some of the advantages and disadvantages of Japanese dish racks along with some great varieties to choose from in our post.
What kind of dish racks are best for skillets?
Choosing the best skillet dish rack appears to be a difficult task. Some people prefer to use a dish rack affixed to the bottom of the cooking vessel, such as an open skillet dish rack. While the dish is still in the pan, the food on the other side of the dish can be removed. With such a rack, you could easily prepare multiple dishes. This type of rack is ideal for a large kitchen.
Another alternative for skillets is a circular dish rack with movable legs. It enables the cook to adjust the leg height depending on how the food is prepared. They are constructed from a variety of materials, including plastic. Plastic models are less expensive and can be found in practically every store. There are more options to choose from, but I found these to be the best ones. Also, have a look at the best dish racks for skillets in our post.
Furthermore, have a look at how to clean a dish rack.
 Conclusion
Get the basic Rubbermaid antimicrobial dish drainer for an all-purpose rack that will manage your drying needs for many years to come. The SimpleHuman steel frame kitchen drying swivel spout, which is sleek, attractive, and corrosion and stain-resistant, is our preferred stainless steel alternative.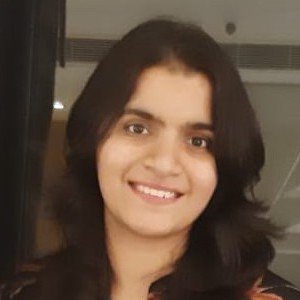 Manasi is an avid writer. She appreciates products that make your life easier. She is particularly interested in kitchen gadgets because she adores cooking. There isn't a single gadget connected to cooking that she hasn't bought or researched on an online shopping website or app. She will present you with the greatest products from which to choose, making your job easier. There's no greater way to express yourself than via writing. She and her mother have both used a variety of kitchen equipments, so they know which ones are good and which aren't. They check every last detail of a product before purchasing it, so you can count on her to give you an unbiased judgment. Kitchen appliances, electronics, technology, and education are among her key interests. She enjoys conducting research whenever a new product enters the market so that she may determine exactly what a customer needs in a product.