Undoubtedly, the secret behind the success of any preparation that requires precision is – using the best measuring cup. I can confidently say this as I have spoiled many of my preparations because of not using the right measuring tool. So, I've concluded that without a good gauging mechanism, you can't accurately analyze the ingredients of your baked goods and determine how much to garnish and what to serve to your guests. Keeping this aspect in mind, I have some of the best measuring cups listed for you that will make your work a lot easy. Meanwhile, there are various aspects we must consider before buying one. So let's start digging in further.
Why do you need a measuring cup?
I know most of you must be using spoons at your home and want to avoid buying a measuring cup. But please telling from personal experience it is not a very viable option. Before switching to a measuring cup, I used to use spoons only for all my tasks, and once while I was baking a pancake and I was supposed to put 1/4 of baking powder in my pancake, but due to the improper measurement, the whole mixture had gone wrong.
But after a recommendation from a friend I switched to measuring cups and the marking on those cups has helped me a lot. Measurement cups are helpful for dry ingredients like baking powder, tea leaves, etc but also there are various measurement cups for a while you are doing experiments. As an added bonus we have a list of some of the best tea kettles in our post that come along with measuring cups making your work a lot easier and they have uses much more than making tea. Do go through them. There are special measurement cups for liquid ingredients as well you won't find such accuracy in a spoon. Spoons are good enough for eating but when it comes to making food I highly prefer measuring cups.
Types of measuring cups
There are two types of measuring cups:
1. Liquid measuring cups
Liquid measuring cups are made exclusively for liquids, making it simple to measure them into a steady cup. Also, this liquid measuring cup provides adequate space for the ingredient for transferring to the pot or dish you are using without spilling (which it almost certainly would do if measured into a dry measuring cup).
You can also see your components clearly, which is helpful if you're mixing numerous ingredients in your measuring cup ahead of time. Moreover, they are resistant to a wide temperature range and not affected by very hot or cold liquids.
Meanwhile, you can also have a look at the best liquid measuring cups at our expert listings.
2. Dry measuring cups
Dry measuring cups are made to be used only with dry or solid ingredients that can be dipped into a bag of flour, filled to the top, and easily leveled off for the most exact volumetric measurement. Also, when measuring a dry ingredient in a liquid measuring cup, the measurement line is a little more confusing. Hence, filling the cup smoothly to the required level is often challenging.
Do have a look at our post on the best dry measuring cups.
Summary list of the best measuring cup
1. Pyrex glass measuring cup set– The best glass measuring set with a strong glass design and clear measurements.
2. OXO good grips 4 piece stainless steel measuring cups– Best Stainless steel measuring cup with incredible strength!!
3. OXO good grips 3 piece angled measuring cup set– A  measuring cup available in different sizes with accurate measurements. it's the whole package!!
4. KitchenArt professional series 2 cup adjust-a-Cup– One of the best adjustable cups for kitchen professionals.
5. Bellemain Measuring cups– A measuring cup that covers all the different sizes of measurements is not the one to miss.
6. KitchenAids classic Measuring cups– The quality assurance that this product gives itself increases the interest of the customer.
7. OXO Good grips 6 piece plastic measuring cups– The unique snapping quality of these cups is what makes them different. So, go grab a set. It would be best if you didn't miss the opportunity.
8. Rubbermaid commercial products bouncer cup– The accurate measurements and the affordable pricing. It is the one you should not miss!!
Best Measuring cup – A detailed review
Sale
Pyrex Glass Measuring Cup Set (4-Piece, Microwave and Oven Safe ),Clear
Includes 1-cup, 2-cup, 4-cup and 8-cup versions
Easy to read measurements in cups, ounces and milliliters. Features a curved spout for precise pouring and easy-grip handles for comfort
Durable high-quality tempered glass is dishwasher, freezer, microwave and preheated oven safe
Nonporous glass won't absorb food odors, flavors, or stains
BPA free secure-fit plastic lids are freezer, microwave and top-rack dishwasher safe
There's just one brand that comes to my mind when it comes to measuring wet ingredients: Pyrex. For more than 90 years, the firm has been manufacturing glass measuring cups for wet ingredients, and it is still the most popular among bakers and cooks. With 1-cup, 2-cup, 4-cup, and 8-cup sizes, the Pyrex 4-Piece Glass Measuring Cup Set is perfect for any recipe.
Despite being constructed of glass, these measuring cups are solid and should not break easily. Also, these cups won't distort or melt in the presence of hot ingredients since they're made of nonporous glass. Because glass doesn't absorb aromas or flavors like plastic does, I always prefer Pyrex over any other material. Furthermore, the company further ensures that its measuring cups will not break in the oven, microwave, refrigerator, freezer, or dishwasher, so you'll get a lot of usage out of this set. Above all, in the event of any faults or problems, the company offers a two-year warranty. Besides, you can rest assured that you've purchased an American-made product.
On the other hand, Pyrex measuring cups provide precise measurements and clear markings in cups, ounces, quarts, and milliliters. Also, the handle is effortless to hold, and the spout pours well without leaking.
Customer Review
Despite receiving positive reviews from many customers that the glass is solid and easy to clean, it received some criticism for the measurement markings fading over time.
Pros
Strong glass design
Clear metric and imperial measurements
2-year warranty
Easy to clean
Durable high quality tempered glass
Dishwasher safe
Cons
Measurement markings fade over time
My verdict: One of the best measuring cups for dry ingredients.
Also, do have a look at our list of best glass measuring cups.
OXO Good Grips 4 Piece Stainless Steel Measuring Cups with Magnetic Snaps
Magnetic handles keep Cups together for storage and allows for removing one Cup at a time
Designed to make leveling ingredients easy for greater accuracy
Cups feature permanent, etched measurement markings
Set includes: 1/4 Cup, 1/3 Cup, 1/2 Cup and 1 Cup
Sturdy, stainless steel construction, soft non-slip grip, dishwasher safe
The Good Grips Plastic Measuring Cups from OXO is my favorite budget measuring cup. With clear markings for half and full amounts, these strong plastic measuring cups snap together for easy storage in your pantry and make it easy to measure dry ingredients for any recipe.
What I liked best about these cups is that they come with a scraper so you can level off the ingredients while baking. Moreover, each cup's measurement is carved in the handle, so you can always tell which cup is for what measure. Besides, its sides as well are stamped with color-coded calibration. This was another feature that prompted me to list it here. Since those marks tend to fade over time, it's a good thing OXO included permanent markings on the handle as well.
Are you are looking to prepare something with just half the ingredient measures but don't want to deal with the math involved? OXO has the perfect answer for you because each cup has a half-measure line on the inside. Despite being constructed of plastic, the cups are BPA-free and fairly durable. But you won't receive the same quality for this price as you would with a set of solid stainless steel measuring cups. However, if you just need a set only once a while, these inexpensive plastic ones will suffice.
Customer Review
The majority of user evaluations are positive, though many users wish the colorful marks on each measuring cup didn't wipe off so readily. Also, some expressed concerns regarding the edge of the cups being sharp. So it would be best if you were a little careful about that. But, on the whole, if you can't afford stainless steel measuring cups, these OXO plastic cups are a good alternative. Talking of sharp edges, a good paring knife that is sharp yet safe for you is another necessary item for your kitchen. Hence, don't forget to refer to our expert listings of this essential kitchen tool.
Pros
Incredible strength with classic design
Dishwasher safe
Easy to clean
Affordable
Properly marked measurements
Cons
My Verdict: One of the best measuring cups with affordable price and the best customer reviews is the one to buy!!
When using a standard measuring cup, make sure it's on a flat surface and that you're reading the measurement at eye level. Unless you have this angled measuring cup set, that means plenty of stooping and squatting. And this is what made my head turn when I saw these cups! Not only can you read the measurements from the side, but also the top. Hence, there's no need to fill, stoop down to verify the amount, fill some more, and double-check.
This set of three ensures that you always have the right cup for large, medium, or small amounts. Moreover, they nest for easy storage. Since these are microwave safe, you can measure and then heat water, juice, or milk for your recipe, but fats and oils should not be microwaved.
You may use these liquid measuring cups for any recipe because they have both standard and metric measurements. Additionally, the set comes with 1-cup, 2-cup, and 4-cup measuring cups, all with non-slip handles that are simple to grip even when your hands are messy. Also, toss them in the top rack of the dishwasher for simple cleaning.
Customer Review
As for the customers, it is one of the best liquid measuring cups. But they did have some complaints regarding the cup melting when you put it in the microwave and it not being safe to put in the dishwasher. But, still, it is not that big an issue because you can easily wash it by hand.
Pros
Comfortable handle
Accurate measurements
Easy to wash
Available in different sizes
Cons
Melts in microwave
Not dishwasher safe
My verdict: These easy-to-handle measuring cups are worth trying at home or work.
KitchenArt Professional Series 2 Cup Adjust-A-Cup, Champagne Satin, Adjustable, 1/8 to 2-Cup
MEASURE INGREDIENTS WITH EASE: The KitchenArt Professional Series 2-Cup Adjust-a-Cup makes measuring liquids, dry, and semi-solid ingredients easy using only...
CONSTRUCTED OF FOOD GRADE MATERIALS: The adjustable measuring cup is made of durable and food safe ABS and SAN plastic and silicone, with a sleek and beautiful...
SPACE SAVING FUNCTIONALITY This is the perfect space saving measuring cup for your kitchen; no need for multiple measuring cups, this allows you to measure...
EASY TO USE: The pint, cup, ounce, and millimeter markings on the clear outer sheath make doubling and conversions a breeze; To use, simply pull the plunger...
CARE AND MEASUREMENTS Hand wash only with warm soapy water and dry immediately. Measures 3.5 inches x 3.5 inches x 6 inches; 2 cup capacity
The feature that excites me the most about this product is the quality and durability. This adjustable measuring cup measures liquids, dry, and semi-solid items such as honey, peanut butter, shortening, and butter in metric or standard measurements. Doubling and conversions are a snap, thanks to the handy pint, cup, ounce, and millimeter marks. Also, have a look at some best adjustable measuring cups in our post.
To use, simply lower the plunger to the appropriate measurement and add your ingredient. Moreover, this one-of-a-kind measuring tool is made of sturdy ABS and SAN plastic and silicone. Besides, it comes in a gorgeous champagne satin finish that captivated me the most. Above all, it has an award-winning design with patented features, another feather in its cap.
Stop juggling numerous sizes of measuring utensils, pare down your collection, and marvel at the space-saving capabilities of this practical yet attractive instrument. This one will quickly become your favorite kitchen tool!
Customer Review
Many customers have expressed their happiness about the product being up to the mark. Yet, some did not have confidence in the product. Some had problems with the measurements not being up to the scale, while others were unhappy about the oil getting stuck on the cup. Nevertheless, there is a quality assurance about this product which solves half the problem.
Pros
Different sizes available
Easy to use
Constructed of food-grade materials
Quality assurance
Dishwasher safe
Cons
No proper Measurements
Difficult to clean oily stuff
My verdict: The quality assurance of the product and its adjustability for space-saving make this a real charm!
Bellemain Measuring Cups (Stainless Steel, 6 piece)
INCREDIBLE STRENGTH IN A CLASSIC DESIGN—THAT'S BELLEMAIN: The signature Bellemain stainless steel measuring cups don't bend or break like cheap metal or...
EXPERIENCE THE BEST-RATED MEASURING CUPS ON AMAZON: Whether its the beauty in the smooth stainless steel and 18/8 gauge finish or the utility of its flat,...
COOK SAFELY WITH STEEL: You don't want silicone or BPA-infested plastic to touch your cooking. We know that, so don't worry: all of our measuring cups are...
FIND THE SIZE THAT FITS: With other brands that sell stainless steel measuring cups, ¾ cups are sold as part of another set. Not us: you get everything you...
USE WITH EASE: With wide handles to allow even clumsy fingers to hold tight, the Bellemain measuring cup set belongs in every person's kitchen regardless of...
When I saw that the Bellemain Stainless Steel Measuring Cup Set, which has six pieces, was the most popular measuring cup set on Amazon, I was intrigued. The set is composed of stainless steel, and the flat bottoms of each cup prevent them from tipping over, making them ideal for nesting inside one another for compact storage. In addition, a single piece of dishwasher-safe steel is used to make each cup.
The cup sizes and mL measurements are also clearly marked on the handles of each cup. Though there aren't any markings on the interior of the cups, you can rest assured that the six-piece set covers all standard measures. Hence, you can find 1/4, 1/3, 1/2, 2/3, 3/4, and 1 cup, all in this one single set. Moreover, the edges of these cups aren't razor-sharp, which is ideal for people who don't have access to a dishwasher (or who just prefer to hand wash their cups). Above all, you won't have to worry about these measures slipping out of your hand thanks to the wide grip.
Customer Review
Many users praised its durability and quality, while some had an issue with its measurements. But the measurement issue was not such a big one as there was a slight difference in what the customers wanted. Therefore it would only be a problem for those who need the exact measurements. Otherwise, the quality of the product is impressive.
Pros
Solid construction
Affordable
Durable
Easy to clean
Incredible strength
Dishwasher safe
Cons
Not accurate measurements
Small handles may be difficult to grip
My verdict: One of the longest-running measuring cups. Go! Grab a set before it all sells out!!
KitchenAid Classic Measuring Cups, Set of 4, Aqua Sky/Black
Set of 4 measuring cups: This measuring set includes 4 different cup sizes, 1/4 cup (59 milliliter), 1/3 cup (79 milliliter), 1/2 cup (118 milliliter), 1 cup...
Durable measuring cups: These measuring cups work with both wet and dry ingredients. Crafted from durable, BPA-free plastic, each cup has its size printed in...
Organized storage: The measuring cups nest within each other and are held together with a thick plastic ring to secure easy organization and storage.
Dishwasher safe: These measuring cups are dishwasher safe, making clean up quick and easy. Placing on the top rack of the dishwasher is recommended
Lifetime Limited Included: These measuring cups comes with a 1-year hassle-free replacement and lifetime limited.
KitchenAid excels at many things, including immersion blenders and stand mixers. I myself have purchased a lot of KitchenAids products. Their budget-friendly plastic measuring cups are no exception, and they live up to the brand's high standards. Also, these cups are constructed of BPA-free, smooth, rounded plastic. Unfortunately, it has options in only a few colors, including KitchenAid red and teal. However, it comes in four sizes: 1 cup, 12 cups, 13 cups, and 14 cups.
This set's handles have rubberized non-slip cushioning for added security, and each handle has the measurements printed on it. The cups can be washed in the dishwasher, although I recommend you only use the top rack. Also, ingredients like flour and fruits don't slide out of the cup as easily as they should have, making correct measurements more challenging. But you can also have a look at our post on the best measuring cups for juicers as they are suitable for liquid and soft material. In conclusion, this set of plastic measuring cups is an economical and high-quality alternative for people looking for plastic measuring cups.
Customer Review
Many customers were satisfied with this plastic measuring cup as it won't rust and also that the handle grip is tight so the water won't slip out anywhere. But some customers have an issue with the handle being too small, although the rubber grip makes it manageable. Also, some feel that the cup is larger than the usual cup size.
Pros
Durable
Easy to clean
Organized storage
Dishwasher safe
Classy measuring cups
Cons
Small handle
Taller than usual cups
My Verdict: The durability and the design of this product makes it more special, so don't wait and quickly grab a few of them.
OXO Good Grips 6-Piece Plastic Measuring Cups- White, 1 EA
Unique snapping feature keeps Cups together for storage
Scraper can be used to level ingredients and hang Cups for storage
Handles feature permanent measurement markings
Secondary color-coded measurements on sides make it easy to find the right size quickly
Each Cup features a convenient half-measurement line
OXO's measuring cups' straight edges and easy-to-measure tops make an appearance in a more budget-friendly set of plastic measuring cups that includes one extra size (a non-standard 2/3 cup) and a helpful leveling tool. Snaps keep all of the cups and the leveling tool together and are arranged in a drawer.
Use the leveling tool as a scraper to pry peanut butter, syrups, or other dense components from the cups. But whenever you need to reduce the amount of an ingredient, look inside each cup for guidance. Furthermore, you won't have to guess when you've reached the halfway mark because each cup has a half-cup measurement.
Like many other OXO items, these measuring cups have soft non-slip handles for folks who need a little extra aid in the kitchen, and with the additional two pieces in this set, it's a terrific 6-piece set of measuring cups at a great price.
Customer Review
The most favorite feature of the customers is the snap that keeps all of the cups together. Additionally, they are in awe that even after putting it in the dishwasher, the measurements do not fade. However, some did have an issue with the handle design that snaps all of them together. It certainly made them challenging to use. But we can give this a pass for the features and affordability it provides.
Pros
Unique snapping feature that keeps all the cups together
Dishwasher safe

Scraper can be used to level ingredients and hang Cups for storage

Handles feature permanent measurement markings

Each Cup features a convenient half-measurement line

BPA free
Cons
Handle design makes them difficult to use
My verdict: These unique snapping cups are clearly hard to find, so don't waste your time and go for this extraordinary tool.
Rubbermaid Commercial Bouncer Measuring Cup
Made of clear, break-resistant polycarbonate, it is easy to identify and precisely measure contents.
Long-lasting measurement markings in high-contrast red or blue.
For use with temperatures from –40-degrees F/–40-degrees C to 212-degrees F/100-degrees C.
Certified to NSF Std. #2.
4 inches long by 2.75 inches wide by 3.25 inches high. 0.16 pounds. Made in the USA.
This budget-friendly measuring cup isn't particularly attractive, but it gets the job done. With substantial lines and clear font, the measurements are easy to read. For example, red denotes ounces and cups, whereas blue denotes metric measurements. Also, This is made of durable polycarbonate and requires no special care. Moreover, it will not chip, crack, or break under typical conditions. Also, it's NSF-certified for commercial use and can endure boiling liquids and extreme cold. You can know more about NSF certification and its importance here. What's more, you can place it in the dishwasher for easy cleaning.
Customer Review
Well, these cups have surely won the hearts of many customers due to their easy-to-read measurements and affordable pricing, but people still have an issue with the removal of the stickers. They say it spoils the outlook of the cup.
Pros
Constructed from break-resistant polycarbonate

Easy-to-read measurements in high-contrast blue or red

Clear, break-resistant polycarbonate

Affordable
Easy to clean
Dishwasher safe
NSF certified
Cons
Difficult to remove stickers
My verdict: These easy to handle NSF-certified cups are not easy to find. So, not an opportunity to miss!!
Points to consider before buying the best measuring cup
Things to look out for a while buying a measuring cup are:
1. Measure and markings
A basic set of dry measuring cups comprises a 1/4-, 1/3-, 1/2-, and 1-cup measure. Larger sets may include other increments like 1/8-, 2/3-, and 3/4-cup measures, as well as the elusive 2-cup measuring cup, which are all useful even if they aren't required. Also, the side of the measuring cup can be stamped with smaller measurements or metric units.
On the handle, the cup measurement should be engraved or imprinted. When the cup is full, measurements inscribed on the inside or side of the cup can be difficult or impossible to see. In addition, after numerous washing, labels are likely to peel off, leaving you second-guessing yourself every time you want to measure an ingredient. Also, Measurements that have been printed on may rub off with time.
2. Material
Stainless steel cups are the most durable and well-balanced measuring cups on the market, making them ideal for dry measuring. Stainless steel is also nonporous, which means it won't absorb scents or colors. Plastic measuring cups are available for both dry and liquid measurements. Also, they are designed for dry measurements are typically lower in weight and less expensive than stainless steel cups.
Silicone is widely used in collapsible cups or in conjunction with plastic measuring cups as a comfortable slip-resistant grip or a non-slip base.
The most common material for liquid measurement cups is glass, which is a classic favorite. For years, Pyrex has been the gold standard in liquid measurement glasses. To stack numerous cups, look for an L-shaped handle (rather than a C-shaped one attached to the cup at both ends) and an easy-to-read, screen-printed measurement on the side of the glass.
3. Storage
In a set of dry and liquid measuring cups, the next-largest measuring cup is designed to nest into the next-largest measuring cup in the set. Also, when nested, these cups take up the same amount of room in your cupboards or drawers as the largest cup in the set. A foldable set of measuring cups, such as the Squish four-piece set, can save room in filled drawers. Many dry measuring cups have holes in the handle that you can use for hanging the tool, either on a ring or separately on a hook.
4. Price
Measuring cups are one of the minor hand instruments in the kitchen and are usually fairly inexpensive. You can buy a complete functioning set of dry measuring cups or a cost-effective liquid measuring cup for $10 or less.
Also, a high-quality set of any style of cup will cost you back $20. Because this equipment is so affordable and so regularly used, it's worth investing a bit more in the trustworthy stainless steel dry measuring cups and the Pyrex or OXO liquid measuring cups if you can.
5. Warranty
A warranty normally does not apply to measuring cups and spoons. If you're concerned about any manufacturing faults, check the store's return policy where you want to buy your measuring cups before making a purchase.
Fact pro
When we use one cup to measure all of the elements, we can see that each cup weighs differently depending on the density of the material. Also, A variety of measuring cups and spoons are required while cooking and baking. The culinary business, on the other hand, does not have a set size requirement.
FAQs
Can you suggest the best cup for measuring pet food?
Because there are so many options, selecting a measuring cup for pet food is difficult. However, the choice should be based on their pet's needs. Since pet food comes in various shapes and sizes, measuring cups will vary accordingly with varying ingredients and formulations. Some are appropriate for little pets, while others are appropriate for larger animals. But I suggest the best is Stainless steel measuring cups. You can know more about its features in our post on best measuring cups for pet food.
Is Pyrex measuring cup dishwasher safe?
Yes, the pyrex measuring cup dishwasher safe, and they come up with a two-year warranty.
What is the best way to measure flour in a measuring cup?
To get the accurate measurement you need to follow some steps:
1. To begin, lightly fluff the flour in the bag or canister. Flour settles quickly in a bag or jar, becoming densely packed. Before you measure the flour, fluff it up using a spoon or fork to make sure you're not scooping up compacted flour.
2. Fill the measuring cup halfway with flour. Gently pile it in until it reaches the rim of the measuring cup and creates a stack. Don't pile the flour on top of each other. To level the flour, scrape the top of the measuring cup with a knife.
3. You'll be able to get rid of the surplus flour on top of the cup without packing the flour within.
4. DON'T SQUEEZE THE FLOUR FROM THE CANISTER. Because this flour is often thickly packed, dipping the measuring cup into the bag or jar nearly always yields too much flour.
5. 1 cup of all-purpose flour, spooned and leveled, should weigh between 120 and 125 grams.
Meanwhile, have a look at measuring cups and their different measurements!!
Conclusion
To sum up, I suggest you first go through the buyer's guide before buying any measuring cup and then, according to your needs, buy the measuring cup which is the best for you. As for me, all of the measuring cups are the best, but you choose your measurement cup according to your needs as all of them have a unique ability.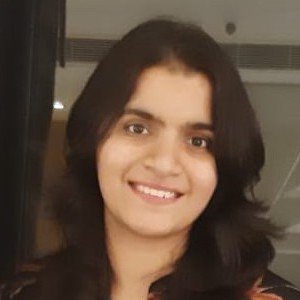 Manasi is an avid writer. She appreciates products that make your life easier. She is particularly interested in kitchen gadgets because she adores cooking. There isn't a single gadget connected to cooking that she hasn't bought or researched on an online shopping website or app. She will present you with the greatest products from which to choose, making your job easier. There's no greater way to express yourself than via writing. She and her mother have both used a variety of kitchen equipments, so they know which ones are good and which aren't. They check every last detail of a product before purchasing it, so you can count on her to give you an unbiased judgment. Kitchen appliances, electronics, technology, and education are among her key interests. She enjoys conducting research whenever a new product enters the market so that she may determine exactly what a customer needs in a product.