Several types of Dutch ovens are available in the market, and they come in various sizes, shapes, characteristics, prices, and materials. They can either be round or oval. However, to hunt down the best Dutch oven, you need to learn how to use these pots, what's available out there, and how each one will cost you. You can use it for baking, roasting, broiling, frying, steaming, stewing, and boiling. It can be used as a barbecue, grill or just to serve food on. These convenient cooking utensils are available in various styles and functions. Attracted? Sure you are. To know more important stuff about the best Dutch oven, Let's jump to the information.
What is a Dutch Oven?
Dutch Oven is necessary kitchen cookware which you often correspondingly find in the market as French oven or cocotte. They are very similar to the french oven but if you are looking particularly for french dutch ovens, our experts have collated a list of the best just for you. However, If you don't know much about these pots or any enameled cast-iron cookware. In general, they usually have solid walls and a tight-fitting lid. They have a single handle, loop handle, or knob. These are made from bare or enameled cast iron, which gives excellent heat control. Nevertheless, you can still find stainless steel Dutch ovens for your kitchen. You can put this brilliant kitchen tool on a stovetop, in the oven, or even over an open campfire. Besides, It is a favorite medium for everything from baking to browning and braising meat. They're a famous vessel for meals that demand to be cooked low and slow, like soups, sauces, and roasts.
Did You Know?
Some types of Dutch ovens have 3 legs, and some have concave lids so hot coals can be placed on top for uniform heat, top, and bottom.
What can you cook in a Dutch oven?
The sturdy cast-iron pots are impressive. You can cook almost any recipe in a Dutch oven. A Dutch oven is ideal for preparing a slow Sunday red sauce or making roast chicken. Dutch ovens are certainly one of the most versatile pots you can have. You will find that this Dutch oven is even the favorite cookware tool of a lot of home chefs. Myself included. You can take a look at our article on the best dutch oven for apartments if you are also a home chef like me.
These perfect Dutch ovens made by high-end produce will not only attach you to them but also will last for decades. You can refer to dutch oven cooking to know more about the pans and how to cook in them.
How is Your Best Dutch Oven Different From the Stockpot?
It's okay; if these two cookware causes you confusion, you aren't alone. In the past, these two were known by both names. Their variations are subtle if you aren't familiar with the pots already. Stockpots are big, deep pots most generally used to cook soups, stews, or stocks as these are usually for preparing liquids. They have built lighter materials than Dutch ovens, which are typically heavier than stockpots and come in several shapes. You wouldn't see with stockpots, for example- oval. Dutch ovens work similarly to a stockpot but not vice versa; moreover, they are much costlier, so it will be most helpful for you to estimate your cooking requirements and go from there.
Dutch Oven Uses
If you don't own a good Dutch oven, it's time to immediately spend on a quality one. It is not only handy for preparing all sorts of recipes, but it is also easily adaptable when it comes to where you cook. Here are some of our preferred approaches to use Dutch ovens. 
Braising meat

: The Dutch ovens consist of heavy material which heats up evenly and remains high in temperature, so you will be able to braise meats and veggies to tender perfection. Our experts have collated a list of the

best dutch ovens for braising

just for you.

Soups and stews

: Dutch ovens are best for cooking recipes on low and slow flame, making perfect meaty soups and stews. Additionally, they can contain a lot of liquid.

Bread-making

: They have a thick wall and heavy lids, which creates a steamy environment that keeps the dough moist and helps it arise. Looking to make excellent bread at home? Take a look at our post and grab yourself the

best dutch oven for bread

.

Camping

: You will find several Dutch ovens in the market for outdoor cooking. You cannot use any old Dutch oven for this plan. Buy one, which is specifically designed to place over a campfire. We will make your job easier with our list of the

best dutch ovens for camping

. Just take a look and get whichever you like the most.
Did You Know?
In 2001 the Dutch Oven was designated as the official State Cooking Vessel of Arkansas. It is also the State Cooking Pot of Utah (1997).
Best Dutch Oven – Dutch Oven Summary List
#1 Staub Cast Iron 6-qt Cochon Shallow Wide Round Dutch Oven – The Staub cocotte is unsurpassed for slow-cooking meats and vegetables to tender perfection, and for simmering hearty stews and soups.
#2 Lodge Enameled Cast Iron Dutch Oven – The Lodge Enameled Cast Iron Dutch Oven is a perfect companion for the everyday cook who's tight on time and budget.
#3 Calphalon Classic Nonstick Dutch Oven – From stews to stocks to braises, the Calphalon Classic Hard-Anodized Nonstick 7-Quart Dutch Oven is designed to help you create delicious, slow-cooked dishes.
#4 Lodge 5 Quart Cast Iron Dutch Oven – The Lodge Cast Iron 5-Quart Dutch Oven is a multi-functional cookware that works wonders with slow-cooking recipes and all your favorite foods.
#5 Cooks Standard Stainless Steel Dutch Oven – Cooks Standard Stainless Steel Dutch Oven is made with 18/10 stainless steel with an aluminum disc layered in the bottom. It is induction compatible and works on gas, electric, glass, ceramic, etc.
List of Top 5 – Best Dutch Ovens
Staub Cast Iron 6-qt Cochon Shallow Wide Round Cocotte - Grenadine
Made in France
Heavy weight, tight-fitting lid retains moisture, spikes on the lid create a rain-forest effect evenly returning juices back onto food
Oven safe up to 900F/482C without lid, Lids are oven safe up to 500F/260C
Nickel steel knob
Smooth enamel bottom works on all stovetops, including gas, electric, glass, ceramic, induction, and halogen
The Creuset dutch oven is the best out of them all. The trusted company sells the highest quality cookware in the market, and their dutch ovens are simply impressive. Dutch ovens are much costlier than any other. However, individuals who own them will definitely agree that they're well worth the value because they last decades when it comes to durability. While testing the material, the Creuset dutch oven was lighter than the others.
It distributes the heat evenly, which lets you prepare your meals quickly and conveniently. Whereas, The interior coating of this material prevents the food from sticking to the pot and makes it easy for you to clean while the exterior part is repellent to scratches, breaks, or damage. 
User Experience
Users are happy with this purchase. Its 7.25-quart choice makes it a bit larger than any other dutch oven hence letting you serve groups or families in one go. 
Pros
45% larger handles for a sure grip

The superior heat distribution and retention

Colorful, long-lasting exterior enamel

A larger composite knob
Cons
Little expensive but a long-run product
My Verdict: This is an excellent option if you want to invest in high-priced material that can give worthy output to you.
This dutch oven is a great choice for those who are looking for a cast iron pan. You can also refer to the best-cast iron dutch ovens for similar options.
The Lodge dutch oven is one of the most selling and preferred products on amazon. This dutch oven comes in an array of colors and has over a thousand customer ratings. Moreover, these are best to use over a stovetop. Whether you put them in your kitchen cabinet or on your dining table, they will look as attractive as any fancy kitchen model.
The slight curve base of the product prevents the food from getting stuck to the corners. Besides, the enamel coating does clean up a snap, and it's also chip-resistant to guarantee its durability.
User Experience
Users have rated this product no.1 because of its durability. Some had also stated that it lasted them a decade before it got its first mark. While others have complained about its paint getting melted quickly. This could be the result of a malfunction.
Pros
Stainless steel Knob

Loop handles for control

Heat retention

Best for marinate, refrigerate, cook and serve
Cons
Expensive

Enameled coating is not strong
My Verdict: The colors of the products are incredible and bright. The non-stick enamel surface of this dutch oven is easy to clean. Overall. It is the best purchase.
This is a great option for people who are looking for nonstick pans. If you want more similar options, take a look at our expert listing of the best nonstick dutch pans.
Sale
This non-stick feature is intended to make your cleanup effortless and not let you scrub the stuck food. You can use the aluminum option on the stovetop or in the oven up to 450 degrees Fahrenheit. Yes, you heard it right, you can use it inside an oven. For more ovenproof dutch ovens, refer to our post. Moreover, this dutch oven comes with a built-in pour spout and stainless steel handles that are easy to grip.
The tempered glass lid of the product helps keep the heat in, and its measuring marks make the cooking very convenient.
User Experience
Shoppers have rated it as one of the best products which are worth the price.
However, some users have complained that the handles are not easy to grasp firmly.
Pros
Durable hard-anodized aluminum construction

Tempered glass lid

Convenient measuring marks,

Pour spouts

Straining lids 3
Cons
Sometimes food sticks to the rivet areas
My Verdict
:
An all-around excellent dutch oven. Very satisfied. Also very simple to clean!
This has one of the best construction and build quality and will definitely last years. Check out our expert listing of the best hard anodized dutch ovens for similar options.
Lodge 5 Quart Cast Iron Dutch Oven. Pre-Seasoned Pot with Lid and Dual Loop Handle
5 Quart Seasoned Cast Iron Dutch Oven. A classic cooker that doesn't quit, the Lodge Cast Iron Dutch Oven is a classic that's great for preparing and serving...
SEASONED COOKWARE. A good seasoning makes all the difference. Lodge seasons its cookware with 100% vegetable oil; no synthetic coatings or chemicals. The more...
MADE IN THE USA. Lodge has been making cast iron cookware in South Pittsburg, Tennessee (pop. 3,300) since 1896. With over 120 years of experience, their cast...
MAKE EVERY MEAL A MEMORY. Lodge knows that cooking is about more than just the food; it's about the memories.
FAMILY-OWNED. Lodge is more than just a business; it's a family. The Lodge family founded the company in 1896, and they still own it today. From environmental...
Many people prefer pre-seasoned cast iron as it retains and distributes the heat evenly. In addition to that, it prepares meals with tons of flavor which and this 5-quart cast iron dutch oven from the lodge performs the same. All you need to do is grab your favorite ingredients and roast, fry, simmer, braise, saute or bake right away. Moreover, you can use this versatile pot in the oven, stovetop, grill, and even over a campfire.
The properties of this model suggest that this dutch oven is as durable as it gets. With a 4.8 rating, this pot has excellent quality and makes your meals moist and delicious. However, If one shows carelessness in proper washing and seasoning of the dutch oven, the cast iron can rust.
User Experience
Users love this wonderful addition to their kitchen. They have suggested washing the pot first and then drying it out on the stove; after that, you need to coat it with a tiny bit of oil to make it get seasoned. The deep sides of the dutch oven prevent grease splash.
Pros
Seasoned Cookware

USA Made

Versatile and Durable
Cons
Oil can collect and create bubbles.
My Verdict
: It is easy to carry and work with and doesn't let your food get stuck to the pot. I consider it a good purchase.
It works on gas, electric, glass, oven, stovetop, grill, etc. For more options, refer to our list of the best dutch oven for glass cooktops.
Sale
Cooks Standard 7-Quart Classic Stainless Steel Dutch Oven Casserole Stockpot with Lid
Made with 18/10 stainless steel with an aluminum disc layered in the bottom
Aluminum disc bottom provides even heat distribution and prevents hot spots
Tempered glass lid with steam hole vent makes viewing food easy
Riveted handles offer durability; Oven safe to 500F, glass lid to 350F
Works on induction, gas, electric, glass, ceramic, etc.; Dishwasher safe
High-end brands like Le Creuset will last for a long time, but you don't need to pay hundreds of dollars to enjoy the same benefits of cooking with a dutch oven. This dutch oven from the cookware is highly rated and trades the usual cast iron, which works very well but sometimes can be a little heavy. Moreover, It is easy to clean and carry around the kitchen.
The dutch oven is also safe for both stovetop and oven and can be put in the dishwasher after use. Besides, it also has glass lids that allow you to check your food's progress without removing the lid.
It is induction compatible which a lot of buyers seek. For more options, refer to our list of the best dutch oven for induction cooktops.
User Experience
Many customers praised its stability and capacity to heat the food evenly. Plus, If you compare this 6-quart pot with other standard-sized dutch ovens, you will notice that they are much larger, which will eventually place it at a budget-friendly price.
Pros
18/10 stainless steel

Aluminum disc layered in the bottom

Tempered glass lid with steam hole vent
Cons
The grey residue easily comes off
My Verdict: A great deal for people who are looking for a budget-friendly, easy-to-use pot and offers durability.
This is one of the best stainless steel dutch ovens available in the market. You can take a look at our list of the best stainless steel dutch ovens for similar options.
Things To Consider Before Buying the Best Dutch Oven
Material
Dutch ovens are typically built of cast iron, whether enameled or not. However, these pots are also available in ceramic, stainless steel, and aluminum versions. Looking for some shiny ceramic dutch oven to showcase on your countertop? We will help you! Take a look at our list to see some of the best ceramic dutch ovens. As we know, the material has an impact on everything from heating capacity and responsiveness to durability, weight, and upkeep.
Size
Dutch ovens come in sizes ranging from ¼-quart (ideal for individual servings of French onion soup or cobbler) to 13-quart (ideal for large amounts of chili or braising pork belly for a gathering). A 5- to 7-quart is the most common in most households: it's large enough to contain an entire chicken or bake a 2-pound loaf of bread, and depending on what you're cooking, it can easily feed a family of four with leftovers. When choosing an oven size, it is preferable to have one that is too large rather than too small. Cooking a small amount in a large pot is considerably easier than cooking a large amount in a small pot. Hope now you are convinced enough to buy a big pot. So, don't waste any more time and check out the list of the best 6-quart dutch ovens and best 5-quart dutch ovens according to your needs.
Shape
Round and oval Dutch ovens are the most popular shapes. Round is the most common shape since it fits well on a single burner for even heating, it is often deeper, and it lends itself well to smooth stirring. An oval-shaped oven is shallower and wider than a round oven, making it excellent for cooking larger portions of meat. On the cooktop, an oval shape doesn't transmit heat as uniformly as round ovens, but if you preheat it in the oven before use, you'll scarcely notice a difference.
Heating Capacity
Traditional uncoated cast iron ovens are designed to be used on any stovetop as well as over an open flame. Bare cast iron can typically withstand temperatures in addition to 500 degrees; high-fired ceramic is rated to around 500 degrees, and enameled cast iron can be heated to around 450 degrees before the enamel covering begins to deteriorate. At medium and lower temperatures, stainless steel, and cast aluminum should be used. For your Dutch oven's exact maximum heat limit, please check the manufacturer's guide.
Dutch Oven FAQs
1. How do you use a Dutch oven?
Dutch ovens are prized for their versatility, so your options are pretty wide. You can use most Dutch ovens right on the stove, in the oven, and (depending on their finish) over open fires and atop barbecue grills.
2. What can you make in a Dutch oven?
Since Dutch ovens have the ability to maintain even heat for a long amount of time, they're ideal for cooking long-simmering stews, soups, braised meats, and even acting as a baking chamber for bread. If you're just getting started, try your hand at this impressive yet easy recipe for beef bourguignon or a classic pot roast. If you've never baked bread in your Dutch oven before, try this no-knead loaf (just be sure your vessel's heat threshold is high enough).
3. What size Dutch oven is best for making bread?
Dutch ovens between 5 and 7.5 quarts should be enough for a standard single loaf recipe.
But if you are looking for a small-sized dutch oven, don't be disappointed, we got your back. You can check out our list of the best 3 quarts dutch ovens and find the one as per your needs.
4. Can you boil water in a Dutch oven?
Yes. Cast iron does heat up slowly, so it may not come to a boil as quickly as it would in an aluminum or stainless steel pan, but it can be done.
5. Can you deep fry in a Dutch oven?
Yes. Thanks to the cast iron's ability to hold a constant temperature, plus the depth of the Dutch oven silhouette, it's an excellent vessel for deep frying. Looking for a dutch oven to do some deep-frying? We have a list of the best dutch ovens for deep frying where you can find the one which meets your requirements.
Here's a lovely recipe for you to make delicious chicken in the Dutch oven.
Conclusion – Which is the Best Dutch Oven?
For good reason, the Dutch oven is an essential piece of cookware in any kitchen. Dutch ovens are famous for their great adaptability and sturdy construction, so investing in one will be good and helpful in the long run. Instead of using numerous pots for different foods, you can nearly always use a Dutch oven for your needs. I hope you find this in-depth information with reviews of dutch ovens helpful in determining which one to buy.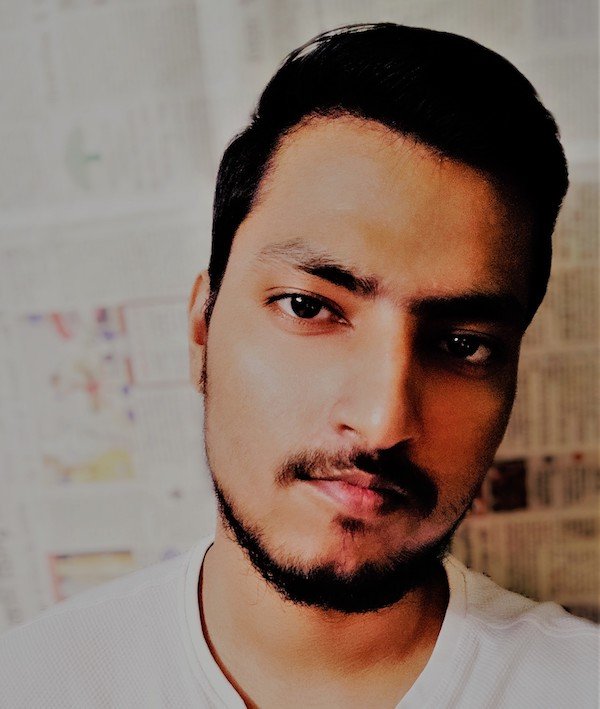 To those who want to read honest reviews and make a solid decision which they will not regret later. Ritik is an enthusiastic writer and what makes him stand out is his extensive knowledge in the field of kitchen gadgets and appliances. Seeing his mom using different gadgets and appliances at home fascinated him more in this niche since the childhood. He loves to share his research and knowledge about all the latest kitchen gadgets and appliances being released in the market and provide his reviews along. He helps his audience decide what will fit the best in their kitchen and what not.