If you devote a lot of time to cooking, you understand the value of this equipment. On the other hand, if you're just getting started with cooking, this is a tool you'll undoubtedly need. The top gadget that comes to mind when you think about batters, gravy, sauces, soups, and pancakes is the kitchen whisk!
A strong whisk should be balanced and pleasant to handle for long durations of quick arm and wrist movement. A well-balanced whisk will also be less prone to slipping out of the bowl or pan it's sitting in and splatter food all across your counter.  Its wires must be thin and flexible enough to produce vibrations that assist aerate thick cream and also egg whites more quickly. On the other hand, if these wires are too frail, they will struggle to scrape brown bits from the floor of a skillet or cut through thick batter. Refer to best wire whisk for our expert listing.
The best whisks can whip a bowl of cream to flawless peaks, emulsifying a pan sauce to smooth perfection, and getting a lump-free stovetop pudding or béchamel together. Refer to The Pink Whisk Guide to Cake Making if you are planning to make a delicious cake with the help of a whisk! If you are wondering how to choose the best whisk for your kitchen, you have come to the right place.

What Is a Whisk/Whisking?
Whisks, also known as cooking whips, are tools with a small handle on one end and wire loops connected on the other. Based on the type of whisk you choose, the loop design and thickness will differ. The function of whisks is to infuse air into a mixture or to fully combine ingredients.
Whisks come in a variety of sizes and shapes, ranging from small sizes that are only a few inches long and ideal for minor work like whisking up a small serving of sauces to 18-inch giants that are usually reserved for large-scale baking operations.
Whisks are an integral part of the matcha brewing process. Without it, your matcha tea will be missing in many ways. Our experts have made a list of some of the best matcha whisk for your matcha brew.
You can also make multiple delicious desserts with the help of the right whisk. If you love making Meringue, refer to best whisk for meringue. And if you are looking for a tool to help you with dough making, our experts are here to help you out with the best dough whisk.
Did You Know?
'Whisk' most likely comes from the Scandinavian word 'visk', which means 'rapid sweeping movement' or 'quick stroke', and the word first referred to a tool or utensil in the 1660s.
What To Look For When Choosing The Best Whisk
MATERIAL
If you're shopping for a whisk, you'll probably want to go for stainless steel. Stainless steel will prevent corrosion and flaking of the substance into your mixing bowl. It will also last longer, which will save you money in the long run.
You should avoid the plastic-type because they are more prone to damage. But plastic can be cheap and if you are looking for such an option, check out the best plastic whisk. Though I will tell you, there are high chances that plastic will end up in the trash after a year or two.
However, if you'll be whisking around in a nonstick-coated skillet or a tin-lined copper pot, a silicone-coated whisk is a must-have because it prevents scratching. If you are looking for the Best Copper Whisk, check here. Furthermore, the silicon-coated types have a considerably higher heat resistance than any conventional plastic can possibly match.
WIRES
When it comes to the gadget's construction, pay close attention to the wiring. You'll want well-made wires because they'll determine whether or not your whisk will last a long time. You want them to be durable while yet allowing for a lot of movement. Some people would be looking for non-stick wires. For those who are looking for the best non-stick whisk, our experts are here to help you.

HANDLES
The size of the handle is the most significant consideration when it comes to size. It is possible for the handle to fall inside the bowl if it is too tiny. It may fall out if it is too huge.
When it comes to the handle, it must feel comfy to keep in your hands for a few minutes, and you should be able to hold up it tightly enough that it doesn't slip from of your hands when you're beating at a fast speed. Do check out the best hand whisk for our expert listing.

Different Design/Shape Of Whisks
I'll quickly go over each of the most common designs on the market:
Balloon Style: This is the most adaptable and works best in circular bowls, such as a mixing bowl. It's ideal for everyday jobs including batters, sauces, soups, desserts, and whipped creams. This type of whisk is also great for whipping butter as well.

French Variety: Identical to a balloon, but narrower and flatter. This approach is great for reaching tight spots and works well in deeper dishes.
Ball Variety: This variety contains little balls on the ends of straight tines and is used to make thick sauces and gravies. It's especially handy in odd-shaped bowls or pots because the balls can reach those hard-to-reach places. For more options of best ball whisks, our experts have diligently created a unique list for you.

Flat Design: This one has a flat design and is used to stir in shallower sauté pans at a hot flame. It's perfect for preparing a roux or a basic gravy. Looking for flat design whisks? Refer to best flat whisk.

Did You Know?
Historically, twigs or small branches of trees have been used to beat, whip, or blend food items like a whisk. Often fruit tree twigs were used to add flavor to the mixture.
Best Whisks – A Summary List
#1 Kuhn Rikon French Wire Whisk – They are easy to operate for small whisking tasks, dishwasher safe, and can be hung for convenient storage.
#2 FoodVille Professional Milk Frother with Stainless Whisk – This is a useful device that can handle more than milk and can be recharged using the provided USB cord.
#3 OXO Good Grips 11-Inch Balloon Whisk – The metal wires can withstand thick batters, and also the non-slip ergonomic handle makes large tasks more comfortable.
#4 OXO Good Grips 11-Inch Silicone Balloon Whisk –  You'll have a comfortable and sturdy grip with a heat-safe silicone coating on the whisk wires.
#5 Winco Piano Wire Whisk – It's a robust stainless steel whisk that's ideal for mixing large batches of batter, and it looks and feels more costly than it is.
List of Top 5 Whisks
Sale
The next item on our list is the Kuhn Rikon 10-Inch French Wire Whisk. This small-size whisk is ideal for little tasks inside cups or small bowls.  Its wires are very thin and barrel-shaped, making it easy to access small cups and bowls. Its purpose is solely in its size. Nonetheless, its small size provides it a distinct advantage over the competition. Because the wires are narrow, flexible, and lightweight, they produce a sturdy whisk to stir. Its compact size is ideal for mixing sauces and eggs quickly.
Because it is composed of stainless steel, it is very easy to clean. It also includes a hanging hook for easy storage. When in the dishwasher, the sealed handle eliminates the risk of moisture seeping through.
User Experience 
Users loved this product. They mentioned it is super high quality and will last a long time! They also loved its features and how comfortable and easy it was to use. Some users didn't really like its small size.
Pros
The handle is watertight sealed and therefore waterproof

It has thin and flexible wires

Made of stainless steel

It has a hook for hanging
Cons
Might be small for some users
My Verdict: Who doesn't like Kuhn Rikon products? They have the best quality and features. It's an awesome product, go for it.
This is an excellent choice for those who are looking for a whisk mixing something quickly like eggs. For more options, refer to best whisk for eggs.
Sale
FoodVille MF05 Rechargeable Milk Frother USB Charging Handheld Foam Maker with One Additional Frother for Cappuccino, Latte, Bulletproof Coffee, Keto Diet, Protein Powder, Matcha
Rechargeable Design: The milk frother comes with a USB Type C port for quick charging. The 2000mAh lithium-ion battery works for up to 1 month in everyday use...
Upgraded Connection: MF05 adopts enhanced materials and appropriate assembly to avoid damaged parts and reduce shaking issues. A spare whisk head is used for...
2 Speed Levels: Press "ON" to power on and stay at a low speed level, press again to change to powerful turbo mode for high speed frothing, blending, mixing...
One Button Operation: Simply press "OFF" to turn off this handy tool without cycling through all speed modes, it stops liquid from splashing and keeps your...
Stainless Steel Stand: The heavy-duty corrosion-resistant metal stand allows for storing the frother. It helps frother dry faster and prevents water from...
Most food blenders come with a whisking attachment for larger tasks, but the FoodVille three-speed milk frother is a wonderful option if you're searching for a single gadget with no extra parts. The term "milk frother" refers to a compact, powerful whisk that is particularly appealing to individuals who want to create espresso at home in the form of a coffee shop. With two whisk heads and 3-speed levels, this handy little tool can also manage heavier tasks like eggs, sauces, and salad dressings.
If you're mixing batter, you'll probably want more power, but for little operations, this will do. And, unlike similar gadgets that use disposable batteries, the battery can be recharged using the USB c cable that comes with it. If you are a coffee person and want more options, refer to best whisk for roasting coffee.
User Experience 
Users liked the fact that it charges up quickly, easily and holds the charge for a good time. They were also quite impressed with its 3-speed option (with a 'stop' between speeds) as well as its light weight. Although some users complained that it stopped working after a while. All I can say is it's an 'electric item' but don't worry as the warranty will cover that.
Pros
No need to use muscle power

Easy to use

Does the job effortlessly

Rechargeable battery
Cons
Not easy to clean

Not waterproof

Might be too powerful for small tasks like coffee making
My Verdict: A perfect handy tool to have on hand. If you had any doubts, don't hesitate. Get one for yourself now!
This is one of the best electric whisks in the market. For more options, refer to best electric whisk.
OXO Good Grips 11-Inch Balloon Whisk
Balloon shape is perfect for whipping and aerating ingredients
Innovative handle shape fits comfortably in the palm of your hand
Polished stainless steel wires
Soft, comfortable, non-slip handle
OXO's 11-inch balloon whisk has received a lot of positive feedback, and for good reason. The metal wires are tough enough to withstand thick batters while being flexible enough for whisking and fluffing. The non-slip ergonomic grip makes bigger tasks a little easier. Don't be misled by the soft handle: it may appear to be heat-safe silicone, but it isn't, and it can melt if left on the rim of a hot pan for too long. This whisk, on the other hand, can be washed in the dishwasher.
User Experience 
Users loved this whisk mentioning that wires are very sturdy and the handle is very well constructed. They also said it's easy to clean and also easy to store. No significant complaints by its users.
Pros
Comfortable grip

Safe to use in a dishwasher

Stainless-steel wires

Comfortable plastic handle with an innovative shape
Cons
The handle is susceptible to melting if left in a hot pot
My Verdict: It's one of the highest-rated products on the list. I don't have too much to say. The ratings say it all. Go for this one without a doubt!
You can mix anything with the help of this whisk from eggs to caramel. Refer to best whisk for caramel if you want an all-rounder whisk to help you with day-to-day activities.
OXO Good Grips 11-Inch Silicone Balloon Whisk - Red
Silicone wires are perfect for whisking, blending and deglazing in coated and non-stick cookware and bakeware
Innovative handle shape fits comfortably in the palm of your hand
Soft, comfortable, non-slip handle
Silicone head is high heat resistant
Safe for non-stick cookware
Yup. Oxo makes a new appearance. With this OXO Good Grips 11-Inch Better silicone Balloon Whisk this time. The silicone-coated whisks are the key difference between this and the Good Grips 11-Inch Better Balloon Whisk (as you probably figured). Oxo's distinctive and innovative handle, which is soft and pleasant in the palms of your hand, remains maintained. Furthermore, they enhanced the silicone covering by making it heat resistant up to 600 degrees.
User Experience 
Users liked that it is light and it will not scratch their nonstick pans. They also mentioned that its ergonomic design is easier to whisk. On the other hand, some users complained that the silicone coating came off after a while of use.
Pros
Whisks have a silicone coating

Safe to use in the dishwasher

Silicone coating is resistant to heat up to 600 degrees

An innovative non-slip handle that offers a comfortable grip
Cons
My Verdict: This is a great option because it doesn't scratch your bowls/pots. This whisk is weighted ideally making it easy to use, and even easier to clean. Overall a great product!
If you are looking for a silicone whisk, this is the one to go with. For more similar options, check out the best silicone whisk.
Look nowhere else than Winco's 12-inch balloon whisk for a strong stainless steel whisk that can handle large jobs. It's big and not very heavy, sturdy yet still flexible enough for whipping and fluffing, and it looks and feels far more costly than it is. This may be too much whisk for you if you're usually whisking a single egg or salad dressings, and because it's constructed entirely of stainless steel, the handle will get hot rapidly if you use it on the stove. This whisk, on the other hand, is a winner when it comes to mixing sauces and batters (and it's dishwasher safe).
User Experience 
Users liked its sturdiness and the quality of the product. They mentioned that it is durable and lightweight at the same time which makes it easy to clean. Although some users complained that it got rusted after washing it in a dishwasher.
Pros
More than the average number of wires

Dishwasher-friendly

Crafted from stainless-steel from handle to wires

Simple handle design gives a firm grip and greater control
Cons
The handle can get slippery

Might be heavy for some people
My Verdict: I personally love this whisk. It has such a sleek and nice stainless steel finish, of great quality. And the price it comes along with is a total bang for the buck!
This whisk is completely made of stainless steel. Refer to best stainless steel whisk for more options.
FAQ
What is the difference between a balloon whisk and a French whisk?
The front end of a balloon whisk contains thin wires that have a rounded curve to simulate the shape of a balloon. That is how they got their name. Rather, they have balls embedded in the tips. People mostly use them to make heavy cream and also to aerate egg whites.
The wires on French whisks are thinner and form a rounded shape at the whisk's front end.  The rounded shape of their wires, often known as the "whip," is less deep than those of the Balloon whisks. They're useful for smoothing out sauces and stirring them.
Which kind of whisk is used for making drinks?
Whisks are also used in making drinks. A blended whisk is used for mixing drinks, and they are often also used for flavoring food. The gin, brandy, or rum may be the base spirit you mix into the whisk, but it may also include other ingredients such as wheat or corn, fruits, or herbs. We have an excellent list of best whisk for drinks made by our experts.
What is the difference between whisk and whip?
The main distinction is in the level of intensity and purpose. The word "whisk" implies fast stirring. When the word isn't used in the aspect of food, it symbolizes a certain amount of speed. People use it in the kitchen for rapid stirring. To say, "I'm whisking the egg whites," for example, indicates to stir it for a short time.
Whipping, on the other hand, denotes a clear intention to obtain a particular objective. So, whereas one can whisk egg whites shortly before frying them; one will whip eggs with the goal of getting them creamy enough to mix.
Is Nylon a good material for whisks?
Nylon material is an excellent choice for the creation of a wide variety of whisk styles. A nylon whisk is a useful tool because it makes it easier to remove air from the lungs while whipping. We have more options lined up for you in case you are looking for the best nylon whisk.
Conclusion
Although all of the whisks I reviewed are capable of stirring and aerating, the one that stood out the most was OXO Good Grips 11-Inch Balloon Whisk because of its wonderfully comfortable handle, well-balanced construction, and robust but not too hard wires. It can handle heavier chores like dense pancake batter and stovetop pudding yet being compact enough to scrape the edges of a saucepan, and its thin bouncing wires quickly aerate cream. If you are a professional chef and want something that would be of great help to your restaurant, refer to our post on the best professional whisk. 
Even if you are an occasional whisker, do order one for yourself. It's a terrific kitchen purchase for roughly $10, and it might inspire you to whisk up some fresh cream to serve with summer berries or delicious vanilla pudding.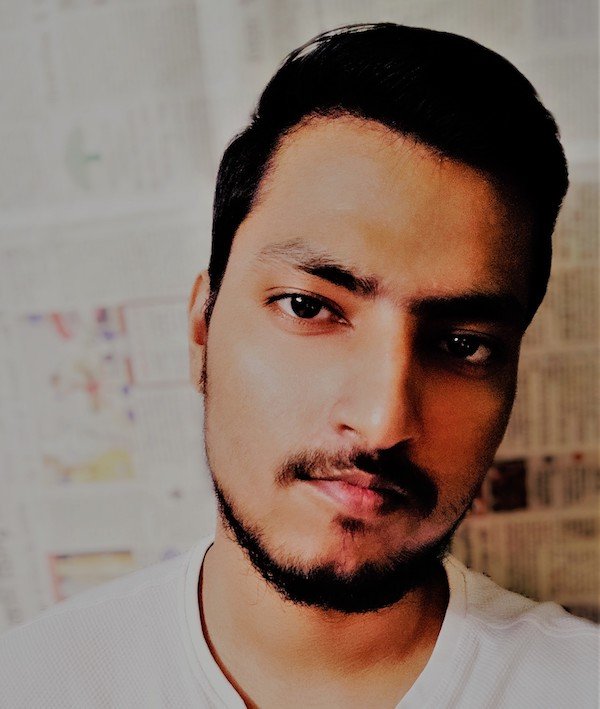 To those who want to read honest reviews and make a solid decision which they will not regret later. Ritik is an enthusiastic writer and what makes him stand out is his extensive knowledge in the field of kitchen gadgets and appliances. Seeing his mom using different gadgets and appliances at home fascinated him more in this niche since the childhood. He loves to share his research and knowledge about all the latest kitchen gadgets and appliances being released in the market and provide his reviews along. He helps his audience decide what will fit the best in their kitchen and what not.