Do you believe in the saying "The way to someone's heart is through the stomach"? Well, I learned this pretty early in life because I can't seem to shake off the full-flavored aroma of my Grandmom's preparations. While she always lives in my heart, a chance encounter with an amazing dish really refreshed my childhood memories of her. Later, a complimentary conversation with the chef aroused my desire to find the best Sous Vide Machines to make similar dishes at home. Though I had heard about how well Sous Vide cooking preserves the true flavor of the food, this was the first time I had actually experienced a real Sous Vide preparation.
So as I started digging into more details about Sous Vide cooking, I realized that this style is slowly moving from industrial and professional cooking to home cooking. Hence,  for the benefit of my readers, I took it upon myself to track down some of the best sous vide machines available for home use. Besides this, I will also be talking about various other aspects of this cooking style, like benefits, precautions, and buying guides, etc.
All about Sous vide cooking
Definition
While many of you must have heard about it, sous vide is relatively new for home applications. The classic definition of this method of cooking comes from its name itself – sous vide is a French word for "under vacuum". So, as the name suggests, this method involves cooking ingredients in vacuum-sealed food-grade plastic pouches in controlled temperatures over a long period of time.
Though this long-duration-slow-heat cooking concept is not new (this was the secret of my grandmom's palatial preparations), the vacuuming and use of water for heating can be specifically attributed to sous vide. Because of its very precise and specific preparation style, this method has been so far very successfully employed by professional chefs and the food industry to enhance product life. However, of late it has found favor with home cooks as well due to its impressive ability to preserve the freshness and flavor of food, especially meat. Seeing this demand, many manufacturers have come up with some of the best sous vide machines for home use.
However, before listing them, I wish to explain some hows and whys of sous vide cooking. So, here we go!
Brief history
As mentioned earlier, slow cooking in sealed earthen pots has been around for time immemorial. For instance, slow roasting of pigs under the soil in Hawai or preparing special flavored rice in earthen pots in India. Another well know French style was using parchment paper to cover the food being cooked.
However, it is Chef George Pralus who has been credited with the discovery of sous vide cooking. He experimented with the foie gras by cooking it in a plastic pouch kept in warm water. Eventually, he realized that this technique not only preserved the flavor and freshness of food but also could enhance the shelf life of perishable foods. This discovery was later immensely used in the factory-produced frozen foods industry as well as restaurants and hotels. Hence, this has dramatically changed the ready-to-eat industry landscape.
Did You Know?
The temperature range between 40-degree F and 140-degree F is called the "Danger Zone" because of its suitability for pathogenic bacterial growth. Hence, make sure your refrigerator temperature always remains below 40°F/ 4.4°C for food safety.

Sous vide process
The process involves creating a warm water bath in a big vessel and ensuring a controlled temperature. Now, you could either use a water oven or an immersion circulator for this, both of which I will be discussing later. Next, you need to place the food in a food-grade plastic bag and create a vacuum inside it. This is an essential step and the base of sous vide cooking because the air around food insulates it and doesn't allow heat to pass on efficiently. Another important aspect of this step is the process of vacuuming. While you could use a vacuum sealer for it, the proposition seems complicated as well as expensive. For this reason, you could use the displacement technique or a table-edge method, both not require any expensive equipment. For further information on these techniques, you can refer to this book section.
And that's it! You wait while it's cooking till you get the desired results. You could serve it directly or process it further to get a crusty top. Even freezing it for future use is an option that is used by the RTE industry. For more details on pasteurization and storage guidelines, this article on safety tips is very helpful.
Why sous vide cooking?
Of the many benefits of this cooking method, the one that appeals most to me (as a health enthusiast) is its ability to preserve maximum nutrients.
And for the foodies of the world, with special taste buds, it's the retention of flavor and freshness of the food this style provides.
Above all, for those busy-bees who believe in ready to eat philosophy, this technique certainly enhances the shelf life of the eatables.
Types of sous vide machines available for your precision cooking
Following are the two basic sous vide machines available for home use. Both have their own pros and cons but are equally competent to provide you the desired results.
Immersion circulator sous-vide machines
These look like immersion rods but have temperature control ability. Because of their capability to circulate the water for an even distribution of heat they rightly get their name. These are by far the most popular of the two. Many people have already tried this, and they come away with a very strong opinion that immersion circulators are the best sous vide machines on the market. I think they are right. The immersion circulator has been tested and proven to work for many different purposes, many of which are listed in the very informative manual that comes with the package. These tests were performed on high-quality food at various points in the cooking process, including the stage when the food is removed from the pot to the moment when it's placed back in the pot. They all came out very well.
Searing mechanism
But how does an immersion circulator work? It's really quite simple. It heats water to a specific temperature, then brings that water to the pot. Once inside, it maintains that temperature and food will be cooked uniformly in the interior even if it's taken outside to be warmed or brought back inside. One of the advantages of sous vide machines compared to conventional ovens or roasting pans is that because the water is heated to a specific temperature, there is no need to monitor the inner temperature constantly, making for a perfectly cooked steak, fish, vegetables, or whatever you'd like to prepare.
Pros and Cons
So, what are the advantages of using an immersion circulator instead of a more traditional sous vide machine? It's certainly less complicated, since it heats water only, instead of the entire pot. And since there's no need for constant monitoring of the inner temperature, it's much less expensive than a more complex appliance. There are also some notable advantages to the immersion circulator over a more complicated sous vide machine. Some of those advantages include:
Firstly, these circulators are more reasonably priced than other appliances. My immersion circulator costs me just a hundred dollars, whereas my searing station and meat thermometer required me to spend about five hundred dollars. If you don't mind paying a little bit more, you can find some very good, high-quality models that will easily perform like the reviews say they should. They're tested and certified, so you know they'll do their job.
They also give you the flexibility of choosing the water bath most convenient to you.
However, on the flip side, they take a long time to heat higher volumes of water. So, if you are looking at some higher-temperature cooking, this might be a bit frustrating. Thus, for those of you looking for a quick water temperature increase, the water oven might be a better option. Also, during the cooking process, water from the bath keeps evaporating constantly. Hence, you need to invariably replenish the lost water, which is quite a task.
Quick hacks: Keep your water bath covered with foil while using these. This helps with quicker heating of the water bath and saves you the trouble of constantly adding water that evaporates during the cooking process.
Water oven Sous Vide machines
These look like a rice cooker with a pot and a lid. So you just fill it up with water, set the temperature, close the lid, and forget about checking repeatedly.
Pros and Cons
Firstly, this type of machine is very handy when you need higher temperatures or volumes to work with. Secondly, because of its lid, you can be sure of faster heating and minimal water loss through evaporation. As mentioned earlier, the heating process leads to constant evaporation of water from the water bath. Hence, water gets depleted over a period of time which needs regular replenishing. Well, not in an oven! Because of its lid, you are saved from this trouble! Therefore, it's a perfect choice for those of you who do a lot of sous vide cooking.
Nevertheless, on the downside, this type of sous vide is very bulky and difficult to clean. Though some people might like its look, cleaning is still a problem. Since the pot cannot be removed from the main body, you need to carry the entire precision cooker to the sink for cleaning. Not a very convenient proposition indeed!
If you are looking for an excellent sou vide cooker, don't forget to refer to our take on the best sou vide cookers.
Summary list of Best Sous Vide machines – the top deals
#1. Anova Culinary Sous Vide Precision Cooker Pro (WiFi) – A must-have addition to your kitchen, Anova adds style and precision to your sous vide cooking.
#2. Breville CS10001 Joule Sous Vide – This machine has a thoughtful design with advanced technology. With a Joule app onboard, you don't have to worry about anything. Just switch it on and it'll do the rest!
#3. PolyScience CREATIVE Series Sous Vide Immersion Circulator – A perfect pick for your kitchen that will make you proud! Its 5-button onboard controls make it a darling of the newbies for the sheer simplicity of operation!
#4. Immersion Circulator IPX7 Waterproof by KitchenBoss – This award-winning model is a pure combination of artistic design and unmatched functionality. A must-have immersion circulator for your sous vide cooking!
#5. Tribest SV-101 Sousvant Sous Vide Circulator Machine – A very convenient and simple machine that is worth your investment for the quality of food it prepares.
#6. Dash Chef Series Stainless Steel Sous Vide – Affordability with quality is a rare combination this model brings to the table. So go for it without second thoughts!
Best Sous Vide machines – Features and reviews
Sale
Anova Culinary Sous Vide Precision Cooker Pro, 1200 Watts, Black and Silver
Perfect results every time: never over or undercook your food again. The Anova precision cooker sous vide (pronounced "sue-veed") circulates water at the...
What to cook: sous vide cooking s the perfect level of doneness for nearly any food of your choosing. Chicken, fish, vegetables, eggs, beef, lamb, pork and more...
Our most powerful sous vide: powerful and durable enough to meet the demands of a restaurant kitchen, yet compact enough for the home chef, The Anova precision...
Easy to use: simply attach the precision cooker to your own pot or container, fill the pot or container with water, add your food in a sealed bag, and cook...
Customer experience: designed in San Francisco, CA. Anova delivers thousands of sous vide recipes for free in the Anova app, created for cooks of every skill...
Anova Precision Cooker Pro finds first place on my list of the best Sous Vide machines. And rightly so! This 1200 Watts powerful device undeniably gives you restaurant-style food at home.
Features
The true manifestation of its power can be witnessed in the speed with which it heats the water bath. It can take your water bath from 16°C to 57°C in less than 15 minutes. Additionally, built with a combination of stainless steel and aluminum (Teflon coated), this Precision cooker is unmatched in durability. So, don't worry if you accidentally drop it. Your Anova Pro will come out unscathed!
Furthermore, I was delightfully surprised to see the brilliance of its clamp design. It has two axis clamps – one to help adjust it snugly with the vessel wall and the other for height adjustment. Though it is wifi and Bluetooth enabled, it also has a display screen with controls at the top. Hence, for those of you who are not very tech-savvy, this is quite a blessing. It also has a high gauge cable wire that looks pretty strong. What's more, it has a heating capacity of up to 100L. And finally, a feature that really swept me off my feet is its capacity to run a minimum of 10,000 hours non-stop. Now, this is enormous!
User Experience
Acclaimed by most users, this Anova Pro is definitely your kitchen's pride. While professional-level users have loved its cooking capacity, home users too are not far behind in their accolades. Other than its capacity, the preparations as well are par excellence. Some users also liked the fact that they can manually control the cooking process. So, all in all, this is one of the best sous vide machines available for home use with professional results.
Nevertheless, I found many users complaining about the app. So, if you are a novice, you might have to do some searching on the net for recipes, etc. On that note, I would like to point that the app is not completely non-functional. Though there are connectivity issues and some technical problems, it still works. Thus, not a deal-breaker issue for most users. It's also on the bulkier side. Hence, not as easily storable as the Breville Joule I'll be discussing next.
Pros
1200 Watts power
Circulator speed of 12L per minute
Perfect cooking results
Double axis clamp for more adjustment flexibility
Unbreakable base
Up to 10,000 hrs of non-stop cooking capacity
Quick heating capacity
Very precise and accurate operation
Well known brand
Cons
My verdict: Unprecedented in quality and features, this Anova Sous vide has all that you can ask for. Don't let the price be your only guide!
Are you a business owner looking for a sous vide cooker for your restaurant? Here's your ready reckoner of the best commercial cookers.
Breville CS10001 Joule Sous Vide, Stainless Steel
Smallest, sleekest sous vide tool available at just 11 inches tall and 1.3 pounds, with streamlined white body and solid stainless steel cap & base.
Saves space: Half the size of other sous vide machines, it's small enough to slip into a top drawer. IEEE 802.11 b/g/n Wi-Fi compatible 2.4 Ghz only
Heats up fast: 1100 watts of power for hyper-fast water heating. System requirements: iOS 8.0 or later, Android 4.4 or later, internet access required for some...
Perfect results: Visual Doneness feature in the Joule app displays exactly how food cooks. Dinner comes out predictably perfect, every time. Vessel requirements...
Wifi and bluetooth ready: Works with iPhone or Android. Connect with Bluetooth alone, or cook from anywhere with Wi-Fi. Bluetooth smart 4.0 wireless technology
Next, we have this fabulous Breville Joule machine for being the sleekest and most compact model available out there.
Features
Despite its size, this machine can handle a wide range of water volumes. So, you can use it with as low as 1.5 inches of water depth or as high as 8 inches. Additionally, it is Bluetooth and wifi-enabled and connects like a breeze. Hence, you can cook from anywhere! Besides, you have an app that does all the thinking for you so you get the perfect results each time. Just set the relevant cooking mode and forget about it because you will get the message on your phone when the food is done. Above all, it's perfect for novice Sous vide cooks. Because this app ensures absolute accuracy, you have an expert at your service all the time!
User Experience
This machine enjoys great favor with users, with the average rating being 4.7 out of 5. And they are even more impressed with the fresh and juicy outcome of their preparation. Another favorite feature of most users is its usability. It can fit into any kind of container without any hassle because of its magnetic base and versatile clips. So while using a steel pot for cooking you don't need to clip it to the sidewall and vice versa. And the best part that impressed me too, is its exclusive, high quality-visual display of doneness.
On the flip side, some users found the app-based controls a bit limiting because there is nothing much for you to do. Well, I would consider this quite a blessing because I could do so much other stuff without worry during this time.
Pros
Compact design
Fully automated –  app-based, wifi and blue tooth enabled
Easy to use and store
Quick heating with the power of 1100 Watts
Consistent outcome
High brand value
Cons
Expensive
Completely app-based as no manual controls available.
My verdict: Its intelligent design and smooth app connectivity can make you look like a pro! Price complements the utility. So go for it!
If you are a beginner looking for some more sous vide cooker options, here's our list of cookers for beginners.
PolyScience CREATIVE Series Sous Vide Immersion Circulator
Take the technique of master chefs home! Sous Vide is a cooking technique widely-popular in restaurant kitchens for it's complete control over timing and food...
Sous vide enables homes chefs to achieve stunning culinary results with little effort. Using the sous vide technique ensures consistent & repeatable results to...
Rugged clamp design allows the circulator to be used in a variety of containers from stock pots to larger food-safe containers for entertaining a group of any...
Sous vide can be used to cook a variety of foods to perfection - meats, fish, vegetables, desserts and more.
Repacking of left over side dishes such as mashed potatoes, stuffings, or sauces allows them to be easily reheated without fear of burning or a loss in texture...
Another astounding immersion circulator on my list of the best sous vide machines is the Creative series model from PolyScience. Like the previously listed models, this is once again the ultimate combination of precision and innovation. Another feature that is the hallmark of the Polyscience range is power. This model, too, comes with an 1100 Watt power, good enough to heat 20L water at a circulator speed of 6L per minute.
Features
Being the smaller cousin of the acclaimed Chef series that has found favor with many professional chefs, the Creative series is designed for beginners and home users. Hence, its durable and sturdy design does make a statement about its high quality. What struck me most about this machine is its simplicity of use. There are no complicated programs to select or apps to download. Just a 5-button operation, yet you get the restaurant-style results. Despite its simple functionality, it does not fall behind in accuracy and precision. You get consistent, high-quality output each time you cook with this device.
User Experience
This machine gets applauds by most of the users. They have specifically given a thumbs up to the professional-grade meals it enables them to prepare at home. The device also scores high on ease of control and use, especially for the not-so-tech-savvy cooks or the experimental ones.
On the downside, it looks a bit bulky and raw. Another issue some users pointed out was the stability of water temperature. In other words, it shoots to the desired temperature pretty fast, but then it breaches the level by about 0.5 degrees for a while before cooling back to the set level. As against the other machines mentioned above, the temperature keeps fluctuating +/- 0.1 to 0.3 degrees from the set level. Though this doesn't seem to be of much significance, it is definitely a technical divergence from expectation.
Pros
1100 Watt Power
Professional level output
Simple to use
Sturdy and durable
Lightweight
Quick heating
High-temperature and low-liquid alarms for safety
Good capacity – can cook for up to 12 people at a time
Cons
Looks bulky and rough
Not wifi or Bluetooth-enabled
My Verdict: A great device for entry-level sous vide cooks with amazing professional-level results. A fabulous addition to your kitchen that you will never regret.
Specifically for sous vide steak cooking, here's a list of gourmet cookers compiled by our experts!
Sous Vide Cooker Ultra-Quiet: Color LCD Recipes IPX7 Waterproof Circulator Cooker Brushless DC Motor 1100 Watts Immersion Circulator Include Sous Vide Cookbook by KitchenBoss (G320 Silver)
𝗦𝗼𝘂𝘀 𝗩𝗶𝗱𝗲 𝗖𝗼𝗼𝗸𝗲𝗿 𝗚𝟯𝟮𝟬 𝗔𝘄𝗮𝗿𝗱𝗲𝗱 𝟮𝟬𝟮𝟭...
Color Lcd Recipe: Ultra-clear LCD display of 20 original healthy recipes created by famous restaurant chefs and five custom recipes for hot spring eggs, steaks,...
Brushless DC Motor: G320 uses the same quality brushless DC motor as high-end UAV, and has a constant speed of 3800 rpm, which is very quiet, more durable and...
Thermostatic control system. Using high-end thermostatic control chip, 20L/m large water flow, the temperature of each position is continuously stable!Display...
Easy to clean and waterproof: The removable knob, which has been IPX7 certified waterproof, allows you to put the entire unit in the water for cleaning,...
This KitchenBoss circulator finds a place on my list of the best sous vide machines because of the overwhelming reviews by users for excellence and innovation.
Features
The most astounding feature that has made heads turn is the Red Dot award won by this device for Product design 2021. Well, this feat speaks for itself!
First among the fascinating features that won this recognition is its 3D circulator design. Along with this unique design, a powerful motor that moves at 3800rpm ensures a higher water-contact area. In effect, this provides rapid temperature control as well as a circulation speed for 20Lpm. Another feature that awed me is its completely waterproof body. Additionally, the knob, too, is certified waterproof and is removable. Hence, you can remove it before placing the unit in a dishwasher for cleaning. So, no complaints as far as ease of cleaning is concerned!
The best part, I felt, is its waterproof color TFT screen with super-clear picture quality. It not only displays the basic readings of temperature etc. but also recipes by famous Chefs. And don't worry about the language. The device can display readings and recipes in many languages. Besides, the temperature readings are also available in Fahrenheit and centigrade scales. And finally, for health-conscious users, its stainless-steel construction is a real blessing.
User Experience
Users are generally awed by its vivid design and features. Many of them have felt quite a relief because of its lack of wifi connectivity. This combination of class and functionality has swept most users off their feet.
I didn't find any complaints worth mentioning. However, some users pointed out issues like its inability to heat above 194 degrees F temperature. I would let this go, looking at the long list of features it has to offer.
Pros
1100 Watts power
Red Dot Award-winning model for high design quality
Silent operation
High-quality color TFT display
IPX-certified waterproof machine
Easy to use
Dishwasher-safe
100% stainless-steel parts
Pocket friendly
Cons
My verdict: This machine is nothing less than a work of art combined with high-quality functionality. KitchenBoss has scored high on this!
Get creative with sous vide cooking. Use our list to prepare cheese the sous vide way!
Tribest SV-101 Sousvant Sous Vide Circulator Machine, Stainless Steel
GOURMET-RESTAURANT RESULTS: Cook like a pro from your home's comfort by bringing an intense flavor and luscious textures to even the simplest of recipes and...
SOUS VIDE MADE EASY: A 1000-watt circulation system rapidly heats and cools water regardless of fill levels. Temperature range is 95–194 ºF; does not require...
USER-FRIENDLY: An all-digital display, settings and monitoring; a removable carafe ensures easy filling/disposal of water; and a safety indicator warns if power...
EASY TO CLEAN: Just empty and wipe down the carafe with a soft cloth
LIVE TRIBEST LIFE: At Tribest, we provide you with quality products that will energize your life. Our motto is "Making healthy living easy" and we ensure that...
If you have been reading my reviews of other appliances, you wouldn't be surprised to see this name on my list of the best sous vide machines. Well, don't worry, I'm not getting any incentives from the brand. It's the sheer brilliance of this model and the brand loyalty of Tribest that makes it stand out from the rest. Another reason for my listing the Tribest SV-101 model is the fact that this is one of the best models out of the very few available in the Sou vide "oven" category.
Features
As pointed earlier, generally water ovens are used for high-volume professional cooking. Getting the right kind for home use is a bit of a struggle. However, my thorough research finally led me to this model that looks perfect for home use recommendations. Firstly, its simple, all-in-one design is a real charmer. Since it has a carafe to fill with water and a circulator within the same unit, you do not need any extra containers or carry out complex installations. What's more, since the carafe is see-through, you can monitor the food being cooked. Another thing worth noting is its simple yet elegant display screen. With just a 4-buttoned operation, this machine is very easy to operate. Above all, the circulator is powered by a 1000Watt motor with a circulation speed of 12Lpm.
Though the carafe has a water holding capacity of about 11L, the machine, on the whole, is quite compact. So, it's very easy to store. The feature that fascinated me the most is the ease of cleaning. Unlike most oven circulators where bowl and machine form a single, non-detachable unit, this one has a removable carafe. So, you can just throw out the water after cooking and rinse it. Since it does not require any extra pots or vessels, you won't have any extra vessels to clean.
User reviews
Most users are quite impressed with the quality of food it prepares. In the words of some users, "vegetables have perfect texture and flavor while the meat is tender and juicy with no moisture loss in both cases". Hence, to some extent, that makes up for the lack of wifi connectivity feature. For those who want to go completely connectivity-free, have a look at some great sous vide cookers without Bluetooth we have listed.
However, some users were a bit disappointed because they could not use other liquids like soups, etc. in it. Unlike the stick-style immersion circulators which have a rotator in the stick, this one has it at the base where the carafe is kept. Hence, any other liquid would clog it. But still, this one scores over those for ease of use and much more.
Pros
Comes with a 2-year warranty
See-through carafe for easy monitoring
Easy to clean and use
Excellent output quality
Compact yet has water holding capacity for around 11L
Experienced brand
Cons
Noisier functioning as compared to other machines
Cant be used for heating other liquids besides water
Expensive
My Verdict: Simple yet sophisticated, this machine will surely make your restaurant-style meals seem very easy but classy. And remember – Good work ain't cheap!
Dash Chef Series Stainless Steel Sous Vide, Temperature Control For Steak/Poultry/Seafood/Vegetables with Timer & Vacuum Bags + Pump Included, 8.5 Quart
GOURMET QUALITY: Create restaurant quality meals right at home with precise sous vide cooking and temperature control to retain natural juices and flavor of...
NO OVERCOOKING: Magnetic-driven water circulation system cooks ingredients evenly, eliminating dryness or overcooked food, and seals in flavor
ONE TOUCH DISPLAY: The LED digital timer display is sensor touch, for easy control Temperature setting ranges from 104-194°F with a time range from 10 minutes...
LARGE CAPACITY: The perfect kitchen accessory for larger families, or entertaining - make a variety of items at once in the 8.5qt space! Makes a great wedding...
INCLUDES: Backed by a 1-year manufacturer warranty (2 year if you register product) and includes a hand pump vacuum sealer, 10 sealer bags, recipe book and...
The final one on my list is the Dash Chef series sous vide machine for its affordability and high quality.
Features
The first feature that struck me is the magnetic-driven circulation system. This feature enables it to evenly heat the water. Thus, the result is a perfectly cooked restaurant-style meal. Another feature, not seen in most sous vide ovens is the ease of cleaning. Because it has a removable water holder, this makes it very convenient for cleaning. Furthermore, it has simple functionality. So, you don't have complex programs to select from. And finally, a clear LCD display for temperature reading helps you cook a gourmet meal.
User reviews
Most users were happy with the results. Its magnetic water circulation also impressed many users, especially because it provides better temperature control. They also loved its sturdy design and ease of cleaning. At the same time they appreciated the fact that due to the cover, there is minimal water loss. Hence, the hassle of refilling the tank is done with.
On the downside, some users were not very happy with the size. However, I feel, 8L capacity is good enough for a small family. Noise is also quite noticeable.
Pros
Affordable
Easy to use and clean
Perfect results
Sturdy and compact
1000 Watt power
Cons
Noisy functionality
Not for high volume cooking
My verdict: Perfect sous vide machine for small families! Gourmet food at an affordable price! What more can you ask for!
For even more affordable sous vide cookers, don't forget to go through our list here.
How I selected my list of the best sous vide machines
A buying guide is a must when you go out to buy expensive and sophisticated gadgets like sous vide machines. So, I'd like to share the points I kept in mind while shortlisting the models I've presented above.
1. Brand name
Generally, I'm a stickler for the brand of the product I buy. My experience tells me that a good brand takes care of its customers most of the time. Hence, my list has all the well-known brands with good customer service. Having said that, I do appreciate new entrants also. But then I would not jump to buy it without thorough research of their user experience.
2. Power
The power of the motor is the main factor that decides how quickly your circulator reaches the desired temperature level. Generally speaking, a 1200 watt circulator reaches 57°C from 16°C in less than 15 minutes. While an 800 Watt machine might take around 20 minutes or more. Since sous vide is a time-consuming cooking method, this could save you some time. Hence, the machines I have chosen are 1000 watts and above.
3. Cooking capacity
Another important factor to keep in mind is – what is your cooking requirement? If your frequency and quantity of sous vide cooking is high, then you would be better off with something like Anova Culinary Sous Vide Precision Cooker Pro listed on top. However, beginners would be good with smaller quantities to start with.
4. Technology and innovation
Technology is a very personal choice. Some people prefer simple devices as they want to take control of their cooking. At the same time, tech-savvy users would prefer wifi-connectivity and apps that can make their cooking easy. Accordingly, the price would also move, technology being more expensive. Hence, I have included both types of models with zero difference in the quality of output.
5. Price
Lastly, the price of the product is an important aspect of any buying decision. Keeping in mind the various features a product offers, I have shortlisted models for all price ranges. However, I have stayed between the $100 – $400 range as features and price are well balanced here.
FAQs
1. Are zipper/plastic wraps used for Sous Vide cooking safe?
Yes, these bags are perfectly safe because they are made of food-grade plastic that is BPA-free. So far, there has been no conclusive evidence that links any harmful impact of this plastic to health. However, you cannot just use any plastic available in the market. That can cause health issues like cancer. So make sure you get the "food-grade" material only.
2. What to do with the mineral deposit on the coils?
Just follow the cleaning instructions on your manual. Do not use hard cleaning materials like bleach etc. Warm soapy water or water with vinegar will do a good cleaning job.
You can also look at the video below for some great cooking hacks for beginners.
Conclusion
Faster, easier, and less complicated! A precision cooker is generally considered to be much faster and easier to use than any other sous vide device, which makes it ideal for cooks who don't have a lot of experience with traditional cooking. The immersion circulator runs much cooler and doesn't heat up the water to temperatures that are usually required for effective cooking. They're also much less complicated to use, which is probably why they're growing in popularity.
Still more affordable than stainless steel and other metal kitchen appliances, most home sous vide machines are very reasonably priced and can fit into a number of different budgets. The best machine based on features is Anova Culinary Sous Vide Precision Cooker Pro (WiFi), though on the expensive side. However, Dash Chef Series Stainless Steel Sous Vide is a great option for budget-conscious buyers. The rest of the models also are some of the best in the market. So, go ahead and choose the one that fits your needs the best!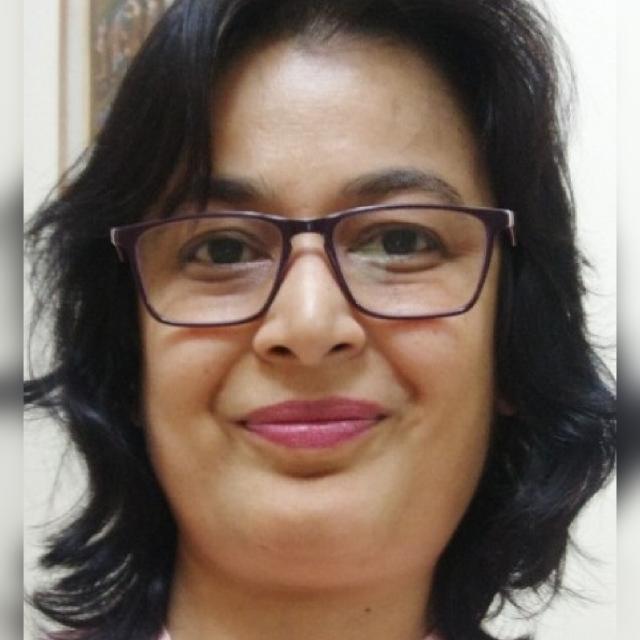 A graduate in Computer Science with post-graduation in Finance, Manisha Dhiman Kant is a stay at home mom. Having worked with multinational companies for around 10 years, she chose to work from home to balance her family commitment and work life. Since then she has written content on various areas of management, life, and technology. An avid online shopper, Manisha enjoys writing frank reviews for the benefit of other shoppers especially in kitchen gadgets and appliances category because that, she feels, is her forte (an entitlement most moms have because of having spent substantial time in the kitchen).