While a wine bottle may occasionally suffice in a hurry, a rolling pin is must-have kitchen equipment; yet, not all are designed for every baking circumstance. When looking for the best rolling pin, you must first determine whether you want a roller or a rod. Handled pins provide a bit more heaviness and leverage, which is beneficial when working with tough dough, but tapered French-style or cylindrical dowels allow accurate rolling on even the most delicate pastries. Moreover, they're also lightweight and simpler to handle in general.
It would be a great help if you also consider the following: Wood is classic and extremely lovely, but dough tends to stick to it, and you cannot wash the wooden pin rolling in the dishwasher.
Marble and steel are great for butter-filled doughs that need to keep cold, such as puff pastry, because they can be frozen or refrigerated before use. Marble is a stunning aesthetic element in the kitchen, but it is heavy and typically pricey. Also, Steel is lighter and easier to clean, but it has a much more industrial look than rustic wood or marble pins. Then there's plastic, which is by far the simplest to clean, but it lacks in the aesthetics area and may not be designed to endure.
Keeping these points in mind, we have a list of some of the best rolling pins for each category.
Did you know?
Earlier, Rolling pins are thought to have been initially employed by the Etruscan civilization in ancient Italy circa 800 BC to flatten dough.
Types of Rolling Pins
Introduced around 800 bc rolling pins have been an integral part of many people's lives; especially women. Also, it makes our work a lot easy and helps us in making delicious chappatis. They are of different types as well according to their uses.
1. Tapered rolling pin
Tapered are often regarded as the finest option for rolling out pastry and yeasted doughs. Also, its ends are simple to hold and allow you to easily move the dough around your work area, stretching it as you go. Further, if necessary, you may be a bit more forceful with a dough that is trying to spring back into place, as many yeasted doughs do.
Also, you don't want a tapered rolling pin with a large size difference between the center and the edges; instead, a little taper is sufficient. These are best for rolling pasta, pizza dough, pie, etc. Know more about the best pasta pins in our post.
2. Straight rolling pin
These pins enable you to apply consistent pressure to whatever you're rolling out. Also, they're an excellent choice for cookie dough or other products that require a very consistent thickness, especially if the ultimate size or shape of the item you're rolling out isn't critical (cookie dough doesn't have to be a perfect circle before you use your cookie cutters!).
3. Rolling pin with handles
Straight rolling pins with handles often have a pin in the center that holds the handles in place. Also, they are easy to hold but might be difficult to apply pressure to when rolling out a thick dough. Personally, I prefer a rolling pin without handles, although they are difficult to top in terms of grip comfort and will perform equally to a straight rolling pin without handles.
Meanwhile, I came across some alternatives which can be used when out of rolling pins. You can use wine bottles, drinking glasses, reusable water bottles, PVC pipes, tortilla presses, and many more. Also, in olden times when rolling pins were not invented people used to make the roti by hand, it used to be a good alternative. However, these are just alternatives best option would be to use a rolling pin only.
Summary of  Top 8 Best Rolling Pin
1. Matfer Bourget nylon rolling pin– This cream-colored pin is very easy to handle use and clean. An in one package!!
2. Fletcher's mill french rolling pin– This type is unique for all types of bakers!!
3 OXO good grips non-stick rolling pin– A pin with the best quality of wood and with an amazing texture.
4. JK Adams plain rolling dowel– The thickness of this rolling pin is for all kinds of dough making your work much easier.
5. Joseph joseph adjustable rolling pin– A pin with excellent quality and adjustable rings is the one to get your hands on!!
6. JK Adams gourmet rolling pins– It is very well known as the baker's pin!! the brand sells for itself!!
7. Helferx professional stainless steel rolling pin– A pin long enough for all kinds of dough.
8. Farberware classic wood rolling pin– The aesthetic quality of this product works like a charm!!
Top 8 Best Rolling Pin- Detailed review
Matfer Bourgeat Nylon Rolling Pin
Item Package Height: 7.62 Centimeters
Item Package Length: 52.577 Centimeters
Item Package Width: 5.588 Centimeters
Product Type: Cleaning Agent
Nylon rolling pin
My personal favorite is the French-made dowel-style Matfer Bourgeat Nylon Rolling Pin, which is composed of cream-colored nylon. It is heavy but not oppressively so, with a beautiful balance in the hand. Also, it made rolling sugar cookie dough a joy, generating even sheets every time, and tackling discs of buttery pie dough without ripping or sticking. Additionally, the basic shape is adjustable to common spacers, and the nylon surface is cool to the touch and readily wiped off.
Another advantage is that, unlike wood, nylon is non-porous, thus this pin may be used for other (possibly dirty) culinary activities that require the blunt force of something heavy, such as pounding meat or crushing nuts or spices, without fear of staining or contamination.
Customer Review
People liked how it made their work easy and smooth, but some complained about it, making the dough sometimes sticky. However, this was the review of only a few customers, most of them did like its quality. Therefore, it is a product worth buying.
Pros
Lightweight
Easy to clean
Makes rolling smooth
Composed of cream-colored nylon
Cons
Dough sometimes sticks to the pin
My verdict: A product worth its cost that makes your work easy and smooth!!
Also, have a look at some best french rolling pins.
The Fletchers' Mill 20″ French Rolling Pin is popular among experienced bakers such as myself because of its clean lines and smooth finish, which is ideal for rolling pastry into thin, delicate rounds. However, its lower weight and more slender profile appear to be more suited to specialized work with precise jobs and laminated doughs, whereas the dowel pins felt like all-purpose tools. Further, it measures 20 inches so save some space for it in your kitchen.
Furthermore, while the thinner sides allowed for elegant pivoting when shaping the rounded corners of a double-crust pie, they could be a burden rather than a benefit when attempting to keep a uniform thickness with sheets of cookie dough (not to mention that the tapered design eliminates the option of using spacers). Also, if you bake a lot of pies, it could be worth experimenting with this method.
Moreover, if you're a serious baker, acquire both a tapered pin and a J.K. Adams dowel. Above all, this rolling pin is approved by Forest Stewardship Council (FSW) certified. Learn more about the FSW certification here.
Customer Review
It has received 5-star reviews from many customers and they have shown a lot of love for this product regarding its texture, quality, affordability but you might wanna save some space for it in your kitchen since it is a bit long so a little hard to fit in anywhere. Also, it is a bit thin for many customers.
Pros
Easy to clean
Easy to use
High-quality
20 inches long
FSW certified
Cons
My verdict: It's a wonderful pin at an even better price, and it'd make a nice present.
The best thing about this rolling pin that I admire the most is its quality of wood and the level of smoothness it provides. A lengthy rolling pin makes it simpler to obtain a uniform thickness when creating huge pizzas or rolling out large sheets of pastry, cookie dough, or Chinese dumplings. You can know more about it in our post. Also, this 19-inch straight rolling pin has no handles to get in the way. Besides, it is handcrafted in Vermont from responsibly harvested maple wood from local trees.
In addition, the pin measures 2 inches in diameter and weighs just under 12 pounds, making it hefty enough to handle dough but not so heavy that it is difficult to use. Also, it is not dishwasher safe and should be cleaned and dried promptly with warm, soapy water. Since this pin is so lengthy, it may not fit into a standard-sized kitchen drawer.
Customer Review
The reviews about this product were really positive the only issue the customers had was with the sticker on the rolling pin. In addition, they say it's really hard to remove the sticker on the rolling pin, but if you call JK Adams' customer care, they will surely calmly explain to you which is the best way to remove those stickers. But overall the product is one of the best.
Pros
Best quality of wood
Easy to use
Maple hardwood construction
Wash with hands only
Cons
Hard to remove the sticker on the surface
My verdict: Rolling pin with the best quality of wood and texture!!
OXO Good Grips Non-stick Rolling Pin
Non-stick ILAG coating for effortless food release
Metal pin can be chilled to keep dough from softening as you work
Raised, offset handles keep knuckles away from surfaces
Contoured handles provide a comfortable grip
12-in/30-cim length is perfect for rolling large crusts and sheets of cookie dough
The best feature about this product that I liked the most is its thickness that does not let you lose the grip over your pin. So, when you need a pin that performs the majority of the work for you, this heavy pin is up to the task of handling the roughest, stiffest doughs. Also, its contoured, comfortable grip handles aid in leverage, and instead of being joined with bearings, they are forged from the same steel, keeping your hands in an elevated, permanent posture that results in more uniformly rolled dough. Also, these are some of the best commercial pins. You can learn more about these pins here
Customer Review
The customers are very much satisfied with this product. However, they only have the issue with its length. Also, there are chances that it might not fit in your dishwasher. Therefore, I suggest you wash it by hand. But don't worry since it's non-sticky therefore it won't be hard for you to wash it.
Pros
12-in/30-cm Steel Rolling Pin is perfect for making pie, biscuits, cookies, etc.

Non-stick coating 

Raised handles to keep hands away from surfaces

Easy to hold

Contoured handles for a comfortable grip

Easy to use

Cleaning is easy
Cons
A bit long(you should have a big dishwasher to clean it)
My verdict: One of the finest rolling pins to handle stiffest doughs.
Also, you can have a look at some non-sticky rolling pins in our post.
Sale
Joseph Joseph Adjustable Rolling Pin with Removable Rings, 13.6", Multi-Color
Adjustable rolling pin evenly flattens dough to ensure uniform baking
Solid beech construction with etched pastry-width measurement guide
1/16, 1/6, 1/4, and 3/8-inch removable discs make it simple to roll to a desired thickness
Great for pizza and pie crusts, tarts, cookies, and more; hand-wash for best results
Measures 2-1/2 by 16-1/2 by 2-1/2-inch
The Joseph Joseph Adjustable Rolling Pin is great for bakers like myself who prefer to be accurate but may not be the best at eyeballing how broad or thick their dough is. The barrel of the pin includes engraved dimensions so you don't have to get out the ruler to see how long your pastry is. Also, this pin will assist you in determining the thickness of your dough. Simply place one pair of the colorful silicone rings on the ends of the pin to let you measure your dough to 1/16-inch, 1/6-inch, 14-inch, or 3/8-inch by raising the pin to those heights.
However, if the thickness isn't an issue, simply remove the rings and you'll have a fully straight dowel or Shaker-style pin that's similar to the French type but lacks the tapered ends. Moreover, the pin itself is constructed of solid beech and is 16 12 inches long. Further, hand washes the pin to maintain it in good condition for as long as possible.
Customer review
The customers did have a really positive outlook for the pin, they said it was worth their money. But they did have issues with the rings of the rolling pin did not have clearly written markings on them. It was really hard to read them.
Pros
Easy to use
Adjustable pin
1/16, 1/6, 1/4, and 3/8-inch removable discs
Affordable
Easy to clean
Uniform thickness
Cons
No clearly written markings on the ring
My verdict: This superb quality rolling pin is worth your money and will last a lifetime once you buy it.
Meanwhile, have a look at some of the best adjustable pins in our expert listings.
J.K. Adams 12-Inch-by-2-3/4-Inch Maple Wood Medium Gourmet Rolling Pin
MEASURES 12-Inch by 2-3/4-Inch by 3-Inch, J K Adams Medium Gourmet Rolling Pin
MAPLE WOOD with waxed barrels; easy-grip handles; full-length steel axel; self-lubricating bearings for a lifetime of smooth rolling
MADE IN VERMONT, USA Handcrafted and finished from sustainably grown and harvested North American Maple wood
LIFETIME GUARANTEE Our products come to you with a 100% satisfaction guarantee
CARE & USE Handwash with warm, soapy water after each use and dry thoroughly with a towel Never soak/submerge in water, put in dishwasher or microwave Apply JK...
This type of rolling pin, also known as a baker's or American rolling pin, is the kind I prefer the most. Firstly, it features a wooden barrel that revolves around a dowel linked to two wooden handles. This is by far the most popular design found in residential kitchens. Secondly, the 12-inch rolling pin is crafted of solid maple in Vermont, and the barrel is waxed to avoid sticking while rolling out dough. Also, it is well known for baking stuff which is why it is known as baker's rolling pin.
Lastly, the steel axle that goes through the center of the pin makes it simple to maintain. To clean it, scrape off as much dough as possible, then wash it with warm soapy water and quickly dry it. Their products provide you with a lifetime guarantee along with self-lubricating bearings for a lifetime of smooth rolling.
Customer review
Consumers have complained that J.K. Adams places a sticker on the pin, making it difficult to remove all of the residues. Fortunately, a little vegetable oil or an adhesive remover like GooGone should do the trick. So, just be sure to wash it before the first time you use it. But If something goes wrong with your rolling pin, you'll be relieved to know it's backed by a licensor's warranty.
Pros
Made of maple wood
Lifetime guarantee
12 inch long
Easy to use
Rolls smoothly
Easy to wash
Made in the USA
Cons
Difficult to remove the sticker
My verdict: This smooth and well-balanced rolling pin is the one to go for. It also comes with a bonus of a lifetime guarantee!
Also, have a look at our post on the best rolling pin for baking.
Sale
Farberware Classic Wood Rolling Pin, 17.75-Inch, Natural
DURABLE: made from moisture-resistant hardwood
COMFORT GRIP: handles are designed to provide maximum comfort and control while using
SMOOTH OPERATION: rust-proof nylon bearings provide a superior rolling experience
VERSATILE: great for rolling out pizza dough, pie crusts, tarts, and cookies
EASY TO CLEAN: hand wash with a damp cloth for best results
It is a real winner for me as it is made from moisture-resistant hardwood, making it an excellent choice for any kitchen. The rolling pin's barrel measures 10 inches, which is relatively normal for most rolling pins. Also, this model even competes in price with our budget selection, so you won't have to worry about spending if you're not sure how frequently you'll use it.
Furthermore, even though this model uses Nylon bearings that should be rust-proof, it's still important to hand wash and dry this pin right away to avoid any warping or cracking of the wood.
In addition, the customers have commended the barrel's minimum polish for preventing sticking, but as with other rolling pins, you'll need to add some flour to make it totally nonstick. Furthermore, this wooden pin is a must-have in the kitchen. Lastly, It's ideal for making pizza dough, pie crusts, tarts, and cookies. Also, you can know about the best pins for pizza dough in our post.
Customer Review
Customers have one complaint: the handles are a little rigid at first, making it difficult to roll until the pin loosens up a little. However, after a few uses, the bearings begin to roll more smoothly. But otherwise, it is a highly recommended rolling pin by many customers.
Pros
Easy to use
Easy to clean
Durable
Comfort grip
Smooth-rolling
Cons
My verdict: A highly recommended rolling pin for skilled enthusiasts to casual bakers!!
Also, you can learn more about our wooden pins in our expert listings.
HelferX 15 inch Long Stainless Steel Rolling Pin for Baking - Perfect for Fondant, Dumpling, Ravioli, and Pizza Dough
CONVENIENT TO USE This 15" pizza roller made from stainless steel material. No handle design allows you to apply equal pressure and full control over the...
NON STICKY SURFACE Before use, keep this fondant rolling pin in refrigerator for 15 minutes. The dough is less likely to stick when the roller is chilled and...
MULTI PURPOSE FRENCH ROLLING PIN or Rodillo is Perfect tool to roll cookies, pies, fondant, biscuits, pizza crusts, pastry, ravioli, tortillas, dumplings, roti...
You can use it for Dough, Tortilla, Pizza, Pasta, Pastry or as Fondant Roller Pin
Unlike Wooden Rolling Pins, stainless steel material never adopt fungus and keep its surface dry immediate after washing, Wooden Rolling pins require a lot of...
What caught my eye about this product is that it is ideal for rolling out pie crust or other doughs that rely on firm deposits of chilled butter to make fine flakes since extremely conductive materials like metal are wonderful at getting cold. Also, the Helferx has the advantage of being lightweight compared to the marble pins we used, which were difficult to manipulate and shattered or fractured our dough.
It is constructed of stainless steel. Also, the lack of a handle allows you to exert equal pressure and full control over the dough. Since there is less work necessary to roll the dough, you will not become weary while preparing it. Refrigerate this fondant rolling pin for 15 minutes before using it. Also, you can know more about fondant rolling pin here.
In addition, a Multipurpose french rolling pin or Rodillo is an excellent tool for rolling cookies, pies, fondant, ravioli, tortillas, dumplings, roti, and other items. Not only that, but its flat ends may be used to grind spices, break ice, muddle herbs, roti, tenderize meat, and so on. Meanwhile, have a look at our post on the best pins for roti.
Customer review
Customers appreciated its quality and the level of smoothness it provides. But it is not great to be put in a dishwasher as it gets really hard to remove water after washing it. So, preferably wash it by hand.
Pros
Easy to use
Aesthetic quality
Easy to clean
Lightweight
Cons
Becomes sticky sometimes
Do not wash in a dishwasher
My verdict: The aesthetic quality of this product work likes a charm!!
Also, have a look at some of the best stainless steel rolling pins.
Points to consider before buying a rolling pin
Also, there are several things you should consider before buying a rolling pin:
1. Choosing between a rod or roller
A rod (also known as a French rolling pin) is a single piece of wood that can be straight, tapered from the center, or tapered at the ends. Simultaneously, the roller is a circular cylinder of wood linked to an internal axle, with two handles at the end to press on to make it roll.  So both have a distinct feel, and you may prefer one over the other, or you may discover that they are useful for various jobs in the kitchen.
2. Consider a wooden rolling pin
Rolling pins made of wood are traditional and maybe fashioned from several wood species, including aromatic wood (such as huon pine from Tasmania). So, the heavier the wooden rolling pin, the larger it is.
3. Rolling pin materials
The majority of rolling pins are constructed of wood, although they may also be found in metal, marble, and silicone. Wooden pins are the most classic, and you can't go wrong with one. Also, they are neither hot nor cold, and they should be dusted with flour to keep whatever you're rolling from sticking.
The concept behind the metal and marble rolling pins is that they are cooler (and can even be refrigerated), so the butter is less likely to melt when you roll the dough. Also, this is a fantastic concept in principle, but in practice, the air temperature and the amount of time you work with your dough will have the most influence on how firm it remains while you work with it. Meanwhile, have a look at the best metal pins in our post.
Silicone pins, like silicone pans, are nonstick, so you may not need to add as much flour or sugar to the dough while rolling it out. However, a wood rolling pin should contain a little amount of flour, so you may not need as much flour as you think to roll the dough where you want it.
4. Textured rolling pin
A textured rolling pin is an American-style rolling pin with a pattern etched into the wood or plastic to produce a design in the dough. However, it's basically a stamp made using a rolling pin. Also, these patterns can be as simple as a few lines or as complex as beautiful snowflakes rolled into the dough. Moreover, You may even obtain a personalized pin with a monogram engraved on it. This type of pin is commonly found in bakeries. Meanwhile, you can learn more about the best patterned rolling pin in our expert listings.
5. Ballbearing rolling pins
Rolling pins with ball bearings are ideal for rolling out yeasted doughs like bread, Danishes, and croissants. Meanwhile, you can learn more about the best rolling pins for bread here. The ball-bearing handles give you a mechanical advantage over the dough, and a heavy wood or marble adds even more muscle transfer. Also, you can learn more about them from our post.
Did you know?
In 1879, American Philip Cromer developed one of the first rolling pins with separately attached handles that moved independently of the pin.
FAQ
What is the best type of rolling pin for baking?
The best type of rolling pin is   JK Adams gourmet rolling pins as they are made of maple wood which is the strongest quality of wood best for making chapatis, pizzas, pastries, etc. Also, their rolling pins are handcrafted in Vermont, USA of Maple wood and feature waxed barrels, easy-grip handles, a full-length steel axel, and self-lubricating bearings for a lifetime of smooth rolling. Moreover, caring for this rolling pin is simple, wash by hand in warm soapy water and dry thoroughly.
What is the best rolling pin for sugar cookies?
The best one for sugar cookies is Joseph Joseph adjustable rolling pin as it's easy to use, easy to adjust, cleans well, and has a nice weight which makes the rolling easy. Also, with it being wooden, it holds the flour well which helps with the sticking part.
What is the best type of rolling pin: Wooden or Marble?
Marble rolling pins are for those who value aesthetics and enjoy working with laminated dough. Also, these heavy rolling pins may be refrigerated before rolling, making them excellent for cool-sensitive doughs like puff pastry. On the other hand, traditional wooden rolling pins are often constructed of wood and have a smooth, cylindrical roller as well as two comfortable handles. However, these are also excellent for general usage, but they require a lot of upkeep, whereas the marble one is heavier. Also, have a look at some best marble pins at our post.
Meanwhile, have a look at a video on how to roll out a pie dough!!
Conclusion
To summarise, the JK Adams gourmet rolling pin is the ideal baking companion for an all-purpose workhorse rolling pin that can roll out everything from sugar cookies to cinnamon buns. Moreover, the Joseph Joseph adjustable rolling pin is ideal for bakers who are concerned about getting the right result every time. Also, it will eliminate any worries you may have about whether your dough is thick or wide enough.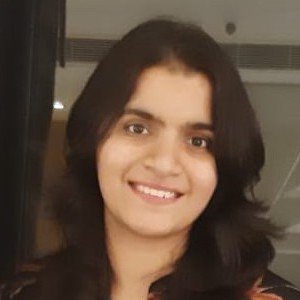 Manasi is an avid writer. She appreciates products that make your life easier. She is particularly interested in kitchen gadgets because she adores cooking. There isn't a single gadget connected to cooking that she hasn't bought or researched on an online shopping website or app. She will present you with the greatest products from which to choose, making your job easier. There's no greater way to express yourself than via writing. She and her mother have both used a variety of kitchen equipments, so they know which ones are good and which aren't. They check every last detail of a product before purchasing it, so you can count on her to give you an unbiased judgment. Kitchen appliances, electronics, technology, and education are among her key interests. She enjoys conducting research whenever a new product enters the market so that she may determine exactly what a customer needs in a product.