One of my favorite culinary methods is roasting! Everything from brisket to veggies becomes crispy on the exterior and soft on the inside. Here's how to choose the best roasting pan for your kitchen.
Roasting is one of the most flexible cooking techniques, ideal for crispy vegetables and delicious meats. Also, the very mention of the phrase conjures up images of a crispy exterior, soft inside, and plenty of tasty, sticky pan drippings. Of course, this is how you cook the finest chicken you've ever had. Talking about delicious food, don't forget to have a look at our best roasting pans for brisket here.
The secret behind it is, the best roasting pan.
What is a Roasting Pan?
A roasting pan is used to roast meat with or without vegetables or other ingredients. A roasting pan with a rack inside can be used to elevate the meat above the fat and juice drippings.
Tiny cuts of meat are usually roasted in a shallow roasting pan. A large roasting pan can be used for cooking large birds, such as turkey or goose, or for larger cuts of meat. Instead of using a rack, a deep roasting pan will contain vegetables and other ingredients so the meat can rest on, allowing the vegetables to consume the fat and juice from the meat as it cooks. A wide roasting pan can also be used as a baking dish or basin, containing smaller baking dishes that need hot water to be surrounded by.
Types of Roasting Pans
Are you in the market to search for the best roasting pan? Roasting has become an integral part of cooking and there are many uses for roasting in cooking. The most important factor to consider when looking for a roasting pan is how you will use it. How often do you typically roast your foods and what is your typical cooking method? When deciding on the size of the roasting pan you will buy, keep in mind the advantages and disadvantages of each type of roasting.
Roasting pans come in a variety of shapes and sizes. You can choose between tones of options for your kitchen. Here are the various styles of roasting pans you should be aware of before buying one. Furthermore, the majority of these pans have racks and lids. Click here to know more.
Based on Material of Roasting Pan
1) Copper
Copper has the highest conductivity and also heating properties, and it facilitates the transition from the oven to the burner. However, it is prohibitively costly. You'll still require a full-time cleaner to keep things looking nice. Copper is worth it for daily cooking pans, but not for special use kitchenware, in my view. For more knowledge view our article on the best copper roasting pans.
2) Multi-ply stainless/aluminum
Tri-ply or multi-ply paneling provides all of the aesthetics and toughness of stainless steel. While providing excellent efficiency in terms of even ventilation without hot spots. The only disadvantage of complete paneling is that it could be very expensive.
3) Encapsulated/spun dick bottom
Stainless steel with a coated disc bottom of aluminum or copper is an excellent option. Regardless of whether the inner disc coating is aluminum or copper, you get the lightweight, longevity, and simplicity of cleaning that stainless provides, as well as better conductivity. Especially it does wonders on beef and turkey, as they require good conductivity and even heat supply. In addition to this click here for more roasting pan options for beef.
4) Pure stainless steel
Stainless steel has many advantages and is a common material for a variety of purposes. It is simple to clean and resistant to high heat; it is small in weight, and it has an appealing look. However, heat delivery can be erratic and spotty, resulting in scorching and fire. To know more about stainless steel best roasting pan click here.
5) Carbon steel with enamel coating
Carbon steel with an enamel coating is a fine conductor of heat and is still commonly used. Enameling allows for fast and simple cleanup, as well as being extremely lightweight and affordable. Unfortunately, the enamel is often resistant to cracking. Furthermore, care must be taken to ensure that the width of the steel is sufficiently thick. In the oven and on the burner, a thin structure can cause bending or warping. Check out our article on the best enamel coating roasting pans.
6) Pure Aluminum
Aluminum, including its lightweight and outstanding heat conductivity, clearly it is an unsuitable material for roasters. Furthermore, leaching happens often with acidic ingredients, it stains readily, and it is a lightweight metal that deforms and dents with minimal effect.
7) Anodized Aluminum
While anodized aluminum avoids leaching, the dark color makes the interior of the pan hard to see, and it's difficult to tell what's going on at the rim. Anodized aluminum has certain nonstick properties, but not as much as Teflon. However, it is much more resilient.
8) Cast Iron 
Since cast iron is thick, heating may be erratic; turning a half rotation when on the flame could be necessary for an even heating process. If well-seasoned, it can shape its own nonstick coating. However, some care is needed to keep it functioning well. It can even snap if exposed to direct, high temperatures. Enameled cast iron moves well from oven to stove and has a greater conductivity than plain cast iron, although it is heavier. Furthermore, no matter how gently it is treated, an enamel coating is vulnerable to chipping or cracking over time.  Add a little liquid, and you've got yourself a simple braise. For more information on cast-iron roasting pans view our article.
9) Glassware
Pyrex and Corning Ware glassware are not suitable for use on the stove and can never be positioned near a hot burner. Glassware is also very heavy and vulnerable to chipping, cracking, and breaking.
10) Nonstick and Teflon
Nonstick surfaces are therefore not the right option for roasting pans. This fabric is high-maintenance and brittle, and it should be handled carefully to avoid scraping, peeling, and scraping. It is also not broiler secure – you cannot go over 400°F with a coating, since it would be damaged. Furthermore, roasting yields tasty grease for deglazing into sauces and broths. Talking of deglazing and gravy, don't forget to have a look at our best roasting pans for deglazing and gravy here.
However, the nonstick coatings keep the juices from sticking and forming deep flavors and colors. Again, the dim coloring on most nonstick surfaces makes it impossible to see what's going on underneath. We have collated a list of the best nonstick roasting pans for you. Don't miss out!
Based on Size of Roasting Pan
A few factors should be weighed when deciding on a roasting pan
You'll need a pan big enough to hold the larger products to be roasted without scraping the sides, as well as one that allows sufficient air ventilation for proper roasting, even on the rim. However, if a pan is too large, too much of the base will be left empty and exposed, potentially burning the valuable juices produced when cooking.
It's ideal if you can buy different sizes of pans. However, if this is not possible, a simple alternative for smaller cuts is to put some chunky vegetables and herbs on the base to save the drippings from burning. It is indeed worth noting that some pan size dimensions involve the handles, while others don't, so double-check the internal dimensions and get an accurate estimate of how much it can accommodate. The shallowness of the four sides is also a critical consideration. When braising or used as a water tank, walls that are too low risk splashing hot liquids. Furthermore, excessively high walls make it difficult to accommodate large wounds. They cause hot air to rise to the surface, potentially resulting in undercooked meat on the ground. For some amazing shallow roasting pan options, we have this article for you!
Did you know?
Roast beef is a signature national dish of England and holds cultural meaning for the English dating back to the 1731 ballad "The Roast Beef of Old England".
Why use a Roasting Pan?
There are several uses of a roasting pan during the year! They can be used in almost any recipe that calls for a sheet pan, so use your roasting pan instead the next time you make a sheet pan dinner. You can even cook up an entire chicken or turkey in it. We have collated a list of the best roasting pans for turkey for you.
Roasting pans are also excellent for cooking huge amounts of potatoes or even vegetables, which is particularly useful when preparing for a formal dinner. Don't be scared to use your roasting pan to make a big batch of lasagna, enchiladas, or your favorite casserole for a dinner party. Click here to check out more options for the best roasting pans for potatoes. 
Best Roasting Pan- A summary list
Best Roasting Pan: Top 10 Features and Reviews of the listings
Viking 3-Ply Stainless Steel Oval Roaster with Metal Induction Lid and Rack, 8.5 Quart
Includes 8.5-Quart Roaster, Metal Induction Lid and Rack
The Viking 8.5 Quart 3-in 1 Roaster is a versatile cooking vessel; use it as a conventional open roaster for poultry, meats or vegetables, add the lid to...
Internal volume markings in quarts and liters allow for easy addition or reduction of ingredients
Use the lid separately as a 4 Quart Au Gratin, casserole, saute or serving vessel
The roaster's oval shape promotes a convection effect to heat food more quickly
A roaster is much more than a standard roasting pan. Use the 4 Qt. lid to convert the roaster into a Dutch oven, or use it alone as a casserole, sauté pan, or a stunning serving dish. Both the roaster and the lid are induction compliant and may be used directly on the cooktop. A dual raised stainless steel wire rack minimizes burning by preventing direct contact with the cooking surface, and it hangs from the sides for easy drainage, ensuring that you obtain the most juices for your broths. Its non-reactive 18/8 stainless steel cooking surface is simple to clean.
User Experience
This roaster has exceeded many expectations. Users are happy with both components, they perform quite well in order to increase the surface area available for sautéing, browning, or anything. The whole roaster is also ideal for long-term braising of meat stew. It also cleaned up really well – for the most part, deglazing did the work.
Pros
Easy to clean
Sturdy
Multipurpose
Easy Draining
Secure grip
Cons
My Verdict- People have said that this is a little roaster, but I think it's the ideal size for a covered roasting. Other than foiling, I've never covered a turkey while cooking. If it was larger, braising would not provide the flavoring agents the concentration you'd obtain with a bigger foundation. Because of the solid weight, the top provides a tight seal.
With All-Stainless Clad's Steel Roti Combo, a roasting pan set ideal for vegetables and chicken, you can take your home cooking to the next level. This roasting pan, like all All-Clad cookware, is made of premium stainless steel. The Roti Combo has a classic design, easy installation, and a long-lasting construction for long-lasting performance. A nonstick V-shaped roasting rack is included in the set.
The included V-shaped nonstick roasting rack elevates the food for even cooking and browning. The 2-3/4-inch-high sides of the pan reduce splattering, and the upright, molded handles are easy to grasp when lifting. The Roti can also be cooked on the stovetop after roasting to make pan gravies. It is 14 by 11 inches in size and designed specifically for comfort.
User Experience
The Stainless Collection, All-most all Clad's popular range of cookware, combines classic style, great performance, and lifelong durability. The interior of stainless steel cookware has a starburst finish for great stick prevention. For your convenience, the capacity of each pan is imprinted on the bottom. AND IT'S BEAUTIFUL!
Pros
Non-stick
Heavy duty
V-shaped roasting rack
Durable
Cons
My Verdict- This rare combination of style and functionality is difficult to come by. So, don't be swayed solely by price because you get what you pay for!
Mr. Right Turkey Roasting Pan, 15 Inch Roasting Pan with Rack, 18/10 Stainless Steel Multi-Use Oval Roaster with Lid, Induction Compatible Dishwasher Safe Oven Safe, 8.5 Quart + 4.2 Qt
3-IN-1 ROASTING PAN: Can be used as an open or covered roaster, Dutch Oven or Stockpot; lid can be used separately for cooking and serving. 3-Ply construction...
DURABLE STAINLESS STEEL CONSTRUCTION: Built from 18/10 stainless steel with riveted handles this heavy duty roasting pan will serve you well for years to come...
GENEROUS SIZE: The Multi Use Baking and Roasting Pan measures 15 inches x 8 inches x 5 inches. This means you have plenty of space to prepare all those...
EASY CLEANUP: This turkey roasting pan is dishwasher safe, which allows more time with your family and less time cleaning the kitchen. So go ahead and make that...
GREAT FOR ENTERTAINING: Large capacity for making big meals for your family and guests during events and the holiday season. Attractive highly polished...
It is a 15-inch multi-use oval roaster. It comes with an 8.5 Quart+ 4.2 Quart lid and a stainless steel roasting pan with a rack. Heavy-duty dishes like turkey can be roasted very easily. It is quite sturdy and feels good to hold especially for larger turkeys. The top does make it versatile if needed to travel with food to bring to the family. Another upside of the product is that it is dishwasher safe and PFOA free.
User Experience
The users had everything nice to say about the product. It is a beautiful roasting pan that you can even use to serve on the lid. The pan is big enough to roast 4 pieces of lamb shanks with more space left for the vegetables or sauces and is easy to clean.
Pros
Ample space
Sturdy
Beautiful design that can be used for serving-purpose
Easy to clean
Dishwasher safe
PFOA free
Cons
My Verdict- The fact that it is a highly rated product from a well-known brand makes it a must-have item. Its users give it a thumbs up!
Sale
The two most crucial features to seek for in a Roaster are durability and style, both of which this one has plenty of. With a huge surface area (13″x16″) and strong riveted handles, it can easily accommodate a 25-pound turkey, huge brisket, or ham for many holidays to come. Its raised edges guarantee that everything bakes evenly and evenly till golden brown all around. Place the V-shaped rack in the oven and wait for the natural juiciness to melt underneath for basting, glazing, or a wonderful gravy.
Its inside is designed with 3 layers of our high-performance, PFOA-free nonstick covering.  The exterior has a bonded stainless steel base that is induction cooktop compatible. Overall, it provides professional pan performance and durability, also is easy to clean. However, if you are looking for some more options, do refer to our list of professional roasting pans. 
User Experience
The users are more than satisfied. The best part was the rack which made lifting 15 lbs out of the pan very easy and clean up was extremely simple. As long as you don't scratch it, this roaster is a lot less expensive than many others in its class, and it cleans like a dream! However, customers reported that the pan was a little heavy to handle.
Pros
Durable
Huge area
Raised edges
PFOA free
Easy to clean
Cons
My Verdict- One of the best roasting pans on the list, heavy-duty yet affordable. Highly recommended.
The Cuisinart Roasting Pans are intended to handle turkeys, chickens, and pig roasts and are a vital piece of cookware for family dinners, parties, and holiday festivities. Riveted stainless steel handles allow inserting and removing the roasters into the oven safe and easy. Solid stainless steel racks circulate heat and enable meat or poultry to drain as it cooks. It is easy to clean and is dishwasher safe.
User Experience
The users highly recommend this roaster as it keeps what you are roasting high enough out of the bottom that it allows the food to bake underneath (not "boil" in the juices). They were worried about the "non-stick" part but it turned out to clean easily. It is well built and lasted over 6 years. Perfect for large birds like turkey. Preferably use only with ovens. Check out more options for the best toaster-oven roasting pans.  
Pros
Easy to clean
Enough area
Dishwasher safe
Drip-free pouring
Cons
Not suitable for stovetop
My Verdict- At a very reasonable price, this is a must-have piece for your kitchen. So, without a doubt, go for it.
The brushed and polished surface makes food simple to remove off the pan and prevents it from sticking. When lifting big items, the strong and wide handles provide a comfortable and firm grasp. The rack is durable and simple to remove from the pan. Ideal for roasting meats and turkeys. The roasting pan can be washed in the dishwasher. After cleaning, fully dry these pans to ensure longer service life.
User Experience
Again, this is a highly rated and popular model, with consumers praising its quality and functionality. Because of its exceptionally superb craftsmanship, many consumers have particularly picked this over other identical ones.
Pros
Heavy duty
Easy to clean
Multi-use
Dishwasher safe
Cons
My Verdict- A handy item to have, especially if you don't have a lot of storage space.
Circulon Nonstick Roasting Pan / Roaster with Rack - 17 Inch x 13 Inch, Gray
EXTRA LARGE ROASTING PAN WITH RACK: 17 inch x 13 inch Nonstick Oven Roaster with Rack
DURABLE ROASTER RACK: The roaster features a convenient U-shaped rack that keeps meats off the bottom of the pan
FAST AND EVEN HEATING: Nonstick roaster features heavy duty steel construction for fast, even heat distribution
SUPERIOR NONSTICK: Superior nonstick technology provides excellent oven roaster food release and easy cleanup
HIGH PERFORMANCE DESIGN: Oven safe to 450 degree Fahrenheit, the roasting pan has superior nonstick and wide handles for a confident grip
The Circulon Nonstick Bakeware 17 inch by 13-inch Roaster with U-Rack makes festive roasts, family feasts, and more a breeze. This oven roaster's simple chrome-plated U-shaped rack keeps meats off the bottom of the pan, allowing undesirable fats to drop down to the bottom of the roaster. The heavy-duty steel design provides even heat distribution for improved cooking performance and long-term durability, and the nonstick roaster features rolled edges for added robustness. The oven roaster also has a premium-quality nonstick coating for easy food release and cleanup. Rack makes it simple to roast turkey, ham, roast beef, chicken. This nonstick roaster does great justice while cooking potatoes and vegetables as well. Check out more roasters for vegetables.
User Experience
The majority of consumers have praised its remarkable capabilities. They are also quite pleased with its capacity and performance. Nonetheless, some users found it difficult to use due to the thinness of the metal. Overall, a decent product at a reasonable price.
Pros
Large area
Fast and even heating
Nonstick
Easy to clean
Cons
My Verdict- At a very modest price, you get a very versatile and high-performance device! A fantastic piece of culinary equipment that is well worth owning.
Farberware Bakeware Nonstick Steel Roaster with Flat Rack, 11-Inch x 15-Inch, Gray
SUPERIOR COOKING FOR YEARS TO COME: Heavy-duty steel roaster pan designed to resist warping for years of roasting performance
ELEVATED COOKING EXPERIENCE: Roasting pan features a removable chrome-plated rack which raises meats up to allow fats to drip away
EASY CLEANING NONSTICK ROASTER: Nonstick inside and out delivers great food release with quick cleanup; roasting pan is oven safe to 450 degrees F
STURDY, EASY TO GRIP HANDLES: Wide, dual-riveted cast stainless steel handles on the roasting pan make it easier to remove from the oven, while wide handles on...
Farberware has given dependability, value, and performance to generations of home chefs. The roasting pan has a detachable, chrome-plated flat rack that elevates the meat to enable fat to flow away. It is perfect for roasting hog roasts, legs of lamb, or small turkeys, but it may also be used to cook fish or vegetables.
The robust roaster's heavy-duty steel structure resists warping and heats evenly to help avoid hot spots that might burn meals. Nonstick interior and exterior provide excellent food release and easy cleanup after family dinners. When raising the roasting pan and transporting it between cooking stations, the sturdy chrome-plated handles give a secure grip.
User Experience
Absolutely incredible, and far above users' expectations. This pan holds heat like no other pan. To make cleaning easier, wrap the bottom with aluminum foil. The grate requires some cleaning, but it's manageable with a hard brush and some patience.
Pros
Heavy duty
Easy Cleaning
Sturdy
Superior quality
Cons
Awkward handle positioning
My Verdict- This one is ideal for small-sized food items because it is lightweight but robust.
Sale
Cook Pro 4-Piece All-in-1 Lasagna and Roasting Pan
Constructed in durable stainless steel, these two pans and roasting racks are differently-sized for your convenience
Stainless handles that make placing lasagnas into the oven and lifting them out, safe and easy
The stylish mirror polished exterior also makes this all-in-one piece a perfect serving dish
Both pans measure to 12.5" x 9.5" x 2.25" and 16.5" x 12" x 2.5"
A must-have in every home
These pans are made of sturdy stainless steel and are available in two common sizes for your convenience. The perfect size for multi-layered lasagnas. Two chrome racks are included for your favorite roasts. Comes with stainless folding handles for safe and easy lifting into and out of the oven. The sleek mirror-polished exterior of this "all in one" also makes it an ideal serving dish.
User Experience
I got them to use on the grill as something that could be basically clean yet burned and crusty as you'd expect from grilling, and they've remained quite clean despite extensive usage. The handles are both flimsy and annoying.
Pros
Reasonable price
Dishwasher safe
Easy to clean
Cons
My Verdict- A handy item to have, especially if you don't have a lot of storage space.
Sale
Chicago Metallic Professional Roast Pan with Non-Stick Rack, 13-Inch-by-9, Gray
EVERYDAY ROASTING PAN: This roasting pan includes an non-stick roasting rack designed to rest at the ideal height within the roaster, keeping the food cooking...
SUPERIOR HEAT CONDUCTION AND EVEN BAKING: This pan is made from heavy-weight aluminized steel for superior heat conduction and even baking.
NON-STICK COATING: This roasting pan set is silicone based and has a non-stick coating for ease of baking and clean up.
MEASURMENTS: Non-stick roast pan with non-stick rack measures 13 by 9 by 2-1/4-Inch and is heat safe up to 450 degrees F (232 degrees C).
DISHWASHER SAFE: This pan is dishwasher safe, however hand-washing is recommended to extend the product life.
With this pan, you'll be ready to tackle even the toughest cuts of meat. Large stainless steel handles allow for simple panhandling and the handle on the rack allows for simple carrying from pan to cutting board. The wire rod reinforcement and folded corners of this pan assure high-quality construction and prevent warping or "popping" in your oven.
User Experience
The user experience is quite good because of the lifespan of these uncoated pans over coated pans, Strongly suggest them over coated pans. As long as you take care of it, this pan will last a lifetime. The ones that have been coated will ultimately degrade and pose health risks. To begin with, uncoated metal does not overbake. Most restaurants use non-coated ones for this reason, as well as because they are less expensive.
Pros
Reasonable price
Durable
Easy to clean
Heavy Duty
Cons
My Verdict- This pan is versatile and does a great job. It is affordable and durable. A must-buy.
My Selection Criteria for the Best Roasting Pan
1) Based on material and weight
The roasting pan should ideally be built of thick, sturdy materials that transmit heat evenly. Consider stainless steel, aluminum, titanium and carbon steel. However, a thick, heavy-duty pan may be rather heavy—10 pounds or more—so make sure you can lift it, especially if it's full of food. Meanwhile, check out our best titanium roasting pans.
Here are some things to bear in mind while shopping:
A nonstick layer can help with cleaning, but it is typically not broiler safe.
Look for a pan that can be used both on the stovetop and in the oven so you can cook gravy directly in the pan.
Dark-colored pans can cause the outside of food to brown (and burn!) too rapidly. Extra points if the pan is dishwasher safe.
2) Finding the right size is important
Would you like to host dinner, or do you prefer to cook for two? The size of a decent roasting pan is determined by how you cook. If you use a too big roasting pan, the pan drippings will scorch because they will spread out too thinly across the bottom of the pan. A packed, too-small roasting pan, on the other hand, may cause meals to steam rather than roast, and you will not achieve a crispy finish.
3) Choose an appropriate depth
Most cooks believe that a roasting pan should be three inches high. If you go too deep, you'll wind up boiling your components instead of roasting them. Braising becomes a messy task if the pan is too shallow, as is removing the pan from the oven without spilling anything.
4) Think about the handles.
When shopping for a roasting pan, pay close attention to the handles. In general, the sort of handle you select is determined by your own tastes. Some handles are always extended. This makes them simpler to remove from the oven, but it also takes up more room and can lower the roasting pan's total cooking size.
5) Add a rack
A roasting pan should ideally come with a rack. This feature keeps the bottom of your roast out of its juices, keeping the skin crispy. A rack also promotes air circulation, allowing for more even roasting.
FAQs
1) What are the preferred sizes for a roasting pan
A small (14-inch) roasting pan is adequate for birds weighing up to 12 pounds. For birds weighing up to 16 pounds, a medium (16-inch) roasting pan is perfect. A big (18-inch) roasting pan can also accommodate turkeys and beef weighing up to 20 pounds.
2) Is the nonstick surface safe to cook with?
Undoubtedly yes, nonstick cookware is PFQA-free, however, the nonstick coatings do contain PTFE. In fact, all nonstick coatings from any manufacturer include PTFE. The technical term for the nonstick coating is "PTFE," and also it is the real substance that makes the cookware nonstick. You can also go for an electric roasting pan, which has a nonstick surface and this one is easiest to clean and cook. Check out what our experts have to say about these.
Conclusion
This finally brings us to the end of our look at the best roasting pan in the market today. There is a pan to meet every purpose and budget; you just need to determine which one is ideal for you. Furthermore, we believe that the All-Clad offering is indeed a fantastic choice for most individuals looking for heirloom quality, and the Farberware Contemporary is likewise outstanding, making it a terrific alternative for those on a tighter budget.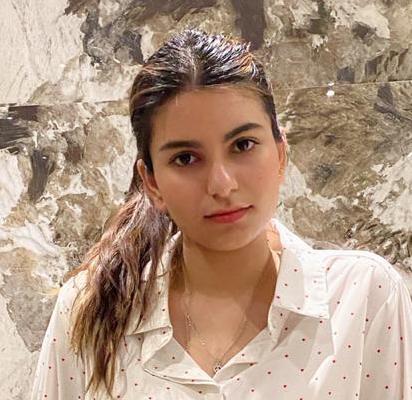 Aadhya loves expounding on food, home appliances, technology and gadgets. Her consistent endeavor to write and rouse her readers for a source of inspiration is startling. For this she attempts to comprehend the nature, likings and needs of a buyer. She has always been fascinated by the art of content writing, and discovered it very satisfying how a dull and tedious subject can be turned into something compelling by placing the right words in right order.