Josephine Cochrane, granddaughter of steamboat inventor Jon Fitch, designed and built what became the first commercial dishwasher in 1887. Unveiled at the Chicago World Fair in 1893, initially named Lavadora, the contraption was made up of a wooden wheel laid in a copper boiler with wire compartments for the dishes. Once loaded, the wheel would be turned by a pully and soapy water showered down into it. The product was later then adopted by restaurants and hotels and began its course in kitchen history. 
Dishwasher Introduction
Every woman has dreamt of a fashionable kitchen, even men, to put up the statement correctly. Modern cabinetry, plush interiors, easy slide racks, and those handless drawers is a must these days for a clean look. Everything has to be tip perfect in your modern kitchen. I wonder some day, we would have smart kitchens with all the cabinetry operated by your smartphone. Or maybe we already have this technology.. I can't say.
When it comes to your kitchen interiors, have you always wanted your dishwasher to blend into your kitchen interiors too? If not, it's probably the best time to think about it. Why not synchronize the whole look of your kitchen and keep that bulky dishwasher carefully concealed within the cabinets, in symmetry of the interiors? I say "Yes". So let's understand what are these dishwashers.
What is Panel Ready Dishwasher?
The modern kitchen interiors now focus on adapting such solutions that make your kitchen look spacious and cleaner. A panel ready dishwasher is one such solution. Panel Ready Dishwashers are Integrated Dishwashers that are concealed within a panel front, to blend with the surrounding kitchen cabinetry. These panel ready dishwashers are easy to install with either professional help or by one self (in case you opt for a DIY installation). 
Here in this post, I have reviewed 5 best Panel Ready Dishwashers that you can buy online for beautiful kitchen interior solutions. By the way you can also read my post about the best dishwashers for Indian kitchen on this website.
5 Best Panel Ready Dishwashers Overview: Top Rated Dishwasher Picks
Bosch 800 Series Fully Integrated Panel Ready Dishwasher
– This is the quietest dishwasher in the market. This is a panel ready dishwasher that will not involve any additional installment costs for the cabinetry.
Blomberg Panel Ready Dishwasher 24
– This energy star dishwasher has a 24″ capacity. It comes with a water softener as an add on.
Z LINE Panel Ready Dishwasher 24"
– This energy star dishwasher has a 24″ build. It comes with a water sanitize option for your dishes.
Fisher Paykel 24''
– This dishwasher comes with a top quality wood door panel. It comes with 2 years parts/labor warranty.
KitchenAid Panel Ready 24" Dishwasher
– This panel ready dishwasher has wood like panel to blend with your cabinetry. 
Best Panel Ready Dishwasher Review: Best Dishwashers
This is a fully integrated dishwasher from Bosch. Bosch has been a premium brand in terms of home electronics and appliances and this is what has buyer's faith in the brand. Starting from the looks, this dishwasher scores the highest in terms of sophisticated looks. The shell white color on the panel-ready door and the body can already go with the white interiors in your kitchen. This built in dishwasher has a stainless steel body with 24 inch capacity. The display panel is revealed when you pull down the dishwasher towards the front with 16 place settings. The brand boasts of a high noise reduction level through the Eco Silence motor system which is top in class, making it the quietest dishwasher in the market. Also, read reviews about the best quiet dishwashers on our site.
The best feature that I liked the most about this dishwasher, is the 3rd rack. The additional rack comes with expandable wings that can easily accommodate more of your deeper items while the adjustable tines allows you to customize the rack's loading space to fit bulky items. A red colored info light on the dishwasher projects the light on the floor so that you are informed when the dishwasher is running during wash cycle. The dishwasher features 6 wash cycles and 6 options. One of the most attractive options is – Crystal Dry. 
Pros
Flexible Third Rack 
Panel ready door to blend with your cabinetry
Eco Silence Motor
Stainless steel Tub
16 Place Settings
Info Light throughout the wash cycle
Crystal Dry Option
6 wash cycles
Cons
The brand may consider launching other color options too

It is costlier than the other dishwashers
My Opinion 
Though the dishwasher is pretty costly than the other options, the price may seem justified with the features, quality and the after services provided by the brand. The additional adjustable third rack is another plus point.
Blomberg DW51600FBI 24 Inch Built In Fully Integrated Dishwasher in Panel Ready
Silent Operation: When your home is your sanctuary, you don't want to have to leave the room or only run the dishwasher late at night. Quality engineered with...
5 Level Wash: To get your dishes immaculately clean, Blomberg uses a multi-level washing system. Two spray arms in the bottom and middle of the dishwasher, plus...
Built-In High Loop with Air Gap: For double protection, Blomberg dishwasher feature both in built-in high loop in the drain line and an air gap to ensure...
Double Motion Floats System: Blomberg's double motion float system provides maximum security against water damage. The enhanced anti-leak system uses two...
In Harmony with Nature: Blomberg believes your home should be as smart as you are, in every sense of the word. That includes performing flawlessly while...
This is a fully integrated dishwasher from Blomberg. The dishwasher has a stainless steel body so you can make some additional efforts and conceal the door with wooden cabinetry interiors; if you do not want too see the usual white frame in your kitchen. The dishwasher is energy star certified and features 5 wash cycles. The noise level of this dishwasher is 48 dBA.  The best feature for a thorough cleaning process is 3 spray arms – one on the bottom, one at the middle and one on the top. This dishwasher has a water softener so that the hard water does not lead to any clogs or stains in the dishwasher interiors.
The top shelf has separate racks for cups, glasses, quarter plates and a slider cutlery rack. The bottom rack can support the full sized plates trays and bigger utensils. Though, there is not much space for bigger size pans in the bottom rack, you can still find reasonable space for the normal sized ones. The top display panel on the door displays the settings for the 5 wash cycle. This dishwasher has an elegant white color so you can blend it with your white kitchen cabinetry. The anti leak system with float sensors warns any leakage from the dishwasher and a bottom tray to prevent flooding.
Pros
5 wash cycles
Elegant color
48 dB noise level
Water Softener
Energy Star Certified
Fully integrated
2 year warranty on parts
Sliding cutlery basket
3 spray arms
Anti leak system with two float sensors
Bottom tray to prevent flooding
Cons
My Opinion 
The anti leak float sensors is something that I definitely look for in a dishwasher. Considering the price and the features that this panel ready dishwasher offers, I think its a good purchase. Check a list of dishwashers on our site for a complete guide on  dishwashers under $400.
This dishwasher is from Z LINE Kitchen and Bath. The body of the dishwasher is made of stainless steel. Unlike the other dishwashers that use press controls, this dishwasher features a touch display panel for operations. It also use maximum number of settings than the other dishwashers in the market – 20 place settings. Talking of looks, this dishwasher has a stainless steel door panel so you have to integrate it beneath your kitchen cabinetry if you do not like the usual stainless steel looks in your kitchen. The noise level is not as reduced as the other dishwashers in the market, it can reduce noise up to 40 dBA.
This dishwasher has a sanitize option, that I think that the company is using as a highlighting feature for the dishwasher. This option uses water maintained at 156° F that eliminates bacteria with a thorough wash. This dishwasher is energy star certified. The normal and heavy cycles accordingly with the load. The system hosts three mesh filters  to separate soiled water and clean water in different chambers, optimizing performance and using less water and energy. the 20 place settings can accommodate your large and quarter plates, serving bowls, cups and silverware. You can also go with an 18 inch option with the same features, as per your use and kitchen space.
Pros
20 place cycles
Touch display panel
Sanitize option
Thorough wash
Eco Wash
Energy star certified
Color and design option
Normal and heavy cycles
18 inch option also available
Cons
Not ideal for big pots and pans
My Opinion 
There are two size options in this product that makes it a convenient buy considering the space options in your kitchen. As far as performance is concerned, the product is doing well in the market with top class features.
Sale
This dishwasher from Fisher and Paykel has looks of a wooden cabinet itself. You can easily blend it with your kitchen cabinetry and you don't need additional installation of wooden panel on the door. The best color option that may fit your kitchen aligning with the symmetry of the kitchen interiors is wood alike and brown colored. The panel has a handle on the door and black display panel on top of the panel door. The material on the interior of the dishwasher is made of stainless steel with a 24 inch capacity. It is Energy Star and ADA certified. 
The best feature I liked about the dishwasher is – the slider racks on the top and the bottom. This is special add on for convenience and place settings. This dishwasher has 12 place settings and 6 wash programs. The dishwasher is build according to the ADA size and height standards, ensuring minimum gap between the panels. The three stage filtration system delivers to suit any load. It features delicate to heavy auto options that senses the optimum wash cycle for your dishes (Check out the best dishwashers for low water pressure) The rinse aid indicator is a plus while considering this dishwasher. However, the other features of the dishwasher are comparable with the others options in the market, there is no mention about the noise reduction levels. 
Pros 
Panel ready wood like looks
Slider racks
Energy star and ADA certified
Ideal gaping between the racks
6 wash programs
12 place settings
Normal and heavy wash cycles
Three stage filtration system
Rinse aid indicator
Automatic optimum wash cycles
High load capacity for more and all size utensils
Cons
Noise reduction level not specified
My Opinion 
The product is ADA certified to ensure minimum gaps between the racks. The slider racks are another highlighting feature. The wood like panel is already customized to align with your kitchen interiors.
KitchenAid Superba Series KUDE40FXPA Fully Integrated Dishwasher, Panel Ready/Requires Custom Panel
ProScrub(R) Option uses 36 powerful spray jets to deliver concentrated cleaning for stubborn messes
ProWash(TM) Cycle determines the appropriate cycle and makes real-time adjustments for best cleaning performance
Premium adjusters make it easy to raise or lower the upper rack for optimal loading space
Whisper Quiet(R) (46 dBA) Sound Insulation System helps maintain a quiet home during operation
Culinary Caddy(R) Utensil Basket attaches to the lower rack, providing a convenient place for cleaning utensils
This panel ready dishwasher from kitchen aid is designed to compliment your kitchen cabinets. This dishwasher has dark brown color and a glossy finish on the front panel. The display on the top features touch option cycles – Pro wash, Hard, Regular, Light, Express, and Rinse Only. The Pro Scrub(R) Option uses 36 powerful spray jets to deliver concentrated cleaning and Pro Wash(TM) Cycle determines the appropriate cycle required for the load. The racks on the upper and the bottom body can be adjusted accordingly as per your convenience. 
This dishwasher is a Quiet Dishwasher that uses a sound insulation system. The noise reduction capacity is up to 46 dB. There are additional wash cycle choices such as – Sani Rinse®, Pro Scrub®, Heated Dry, Hi-Temp Wash, and Delay Start. The Pro Wash (TM) cycle uses dirt sensors for optimum wash settings for every load. The best part is that the dishwasher has 3 rack stainless steel interiors suitable for your big and small utensils and cutlery.
Pros
3 Racks
Dirt Sensors
Multi color controllers
Energy Star certified
36 powerful spray jets
Adjustable racks
Quiet
Delay start option
Suitable for big utensils
Cons
Additional service and repair charges are charged by the company
My Opinion 
The dirt sensors, the 36 power sprays and the adjustable racks are the highlighting features of this dishwasher. This can also fit your bigger pots and pans.
Top FAQ's – Panel Ready Dishwashers 
1. How Can I Know If The Dishwasher Will Fit?
The answer to this question is simple. Before purchasing a panel ready dishwasher, make sure that you have the correct measurements of the space that you are willing to install the dishwasher into. Buying the dishwasher online or at a store, be sure that you check the height, depth, size and fit of the dishwasher. Generally, people go with 24 inch dishwashers but if your space options can't fit that, you should go for a 24-inch body.
2. What Exactly Does Panel Ready Mean To Your Dishwasher?
Panel ready dishwashers are customizable to match with the rest of your cabinetry. Rather than the ordinary dishwasher that sits on your countertop or beneath. These are a solution to align your kitchen layout with the dishwasher concealed behind a panel so that the dishwasher panel looks like a just another rack in your kitchen. 
3. How Safe Is It To Install The Integrated Dishwasher?
The modern solutions today make sure that your dishwasher is installed with minimum efforts and maximum care. You will definitely need proper plumbing in the area where you wish to install the dishwasher. along with the plumbing, you will also need the electrical device concealed behind the dishwasher for a finished look. 
The dishwashers are generally quiet throughout the process so you have to make sure that you put a child lock and keep away the kids from the dishwasher while running. Generally, most dishwashers come with light indicators so that you can know the dishwasher is working even when concealed behind the door. I would personally ask you to consider a dishwasher that warns you against any leakage to avoid any possible mess or accidents in your kitchen. Also, check a list of dishwashers with hard food disposer on our website.
4. How Can You Install Panel Ready Dishwasher?
This is the most frequently asked question by the prospective buyers on the internet. A panel ready dishwasher will give you a finishing touch if you take the help of the professional services. It's indeed a bit of an effort to find the exact measurements and the coordinating cabinetry when aligning your dishwasher. But all that is worth for your beautiful kitchen interiors. Installing a shiny handle on the panel door will sure make a fantastic choice.
In case if you are thinking of a do it yourself, you can take tips from this video.
Conclusion
You need to consider all the elements of the dishwasher before buying one. Keeping your kitchen interiors in mind is probably the one thing you want the most but that shouldn't be a reason behind any compromises on the quality. Your dishwasher should tick mark all the qualifying rounds in the terms of use rather than just looks! 
I feel that investing your precious bucks on something that offers and quality is a top priority. Afterall, you are spending quite a big load on a dishwasher and will expect it to run longer without any concerning issues every now and then. My favorite will be – Bosch 800 Series Fully Integrated Panel Ready Dishwasher, from the above choices. With all the already mentioned points above, this is the perfect choice for your white kitchen interiors. The brand is popular among the customers and is highly rated for its performance. Also, check out the buyer's guide for best dishwasher for wine glasses on our website.
Although it's in the title, dishwashers can be a useful tool for washing things other than dishes. People have been known to wash trainers, toothbrushes, hats and more in these trusty kitchen champions. There are no boundaries, you can even find tutorials on how to cook a salmon in the dishwasher !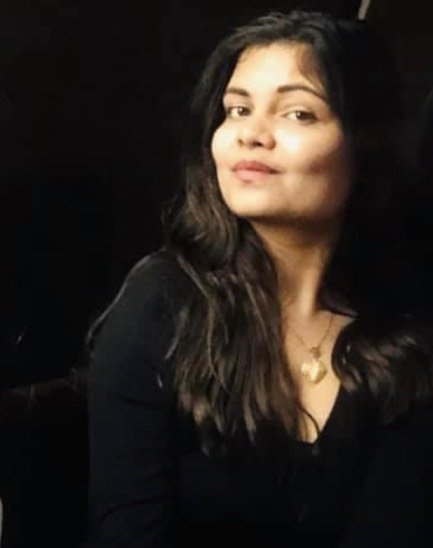 Akanksha is a postgraduate in Commerce. She is a homemaker and is constantly looking for rational solutions that keeps it all easy-peasy around the kitchen. She believes in engaging with her readers through a personal touch while keeping up with their rationale to help them with better analysis and pro decisions. To every woman out there, homemaker or working, her shout out is – "You deserve it!!".