If you spend a lot of time cooking, you probably have a fair share of burns, just like me. A splash of oil on your wrists, accidentally picking a hot pan or brushing your hand against a dutch oven (this happened with me recently). Thus, by having a protective cover, you can minimize these occurrences. This is where the best oven mitts come into use. The top gadget that comes to mind when you think about baking without hurting your hands or lifting a hot pan is the oven mitts!
Oven mitt is a kitchen product that falls under the category of entirely vital. However, these will not have any wow factor of a sleek stand or any advanced technology. But, these perform undeniably the essential function: keeping you secure from painful burns. The oven mitt is like a sole protective bridge between my fingertips and a hot pan. Therefore, mediocre quality of products will not perform to the optimum. Thus, I have reviewed some of the best oven mitts for your convenience. Read the article and find a perfect match for your best oven! Alongside, I have discussed buying guides, reviews, and FAQs.
What is Oven Mitts?
We often feel that simply a towel is all we need to carry a hot pan from the oven. But, if you are a professional chef or a cooking enthusiast, this simple towel won't cut it. Thus, oven mitt comes as your saviour. These kitchen utilities are designed to aid you in picking or holding a hot pan or cookware.
These are excellent par tools for people working in the food industry or for business uses. You can find durable and heavy-duty equipment to meet your needs for commercial kitchens like in hotels.
Furthermore, you can find oven mitts in numerous sizes available in the market. There are different lengths, as 13 inches and above 14 inches. Moreover, you can find long oven mitts to protect your hand when working with the oven. I like large ones as you buy them once and voila! Anyone can use them in the family irrespective of hand size.
Best Oven Mitt – Types
There are many kinds of oven mitts available in the market today, depending on your needs and purpose. These come in numerous sizes and price ranges as well. Let's take a look at some of the more popular ones:
1. Silicone Oven Mitt
Earlier, my old product makes it difficult for me to use in hot temperatures. But, for you, silicone ones will do all the high-temperature works. These can withstand incredibly high heat up to 500-degree Fahrenheit. These are simple brilliance of utility, design, and style for your home. Moreover, they provide you with a bang for your bucks. Thus, if you want something extraordinary at an affordable price, silicone mitts will be your go-to product. In addition, I liked their property of being dishwasher safe and durable.
2. Cotton Oven Mitt
For me, these are like a classic choice to use in the home kitchen. Moreover, these products can make your kitchen look more vibrant. You can find them in an endless array of colours and unique designs in the market. Using these can make your chores fun, comfortable and secure. Furthermore, throw them in the washer, and voila! These are clean. You can find them at a very reasonable price in the market. However, cotton ones are not as heat resistant as their other fellows are. You may also see a lack of grip in this type. Nevertheless, these work like buttery smooth while baking.
3. Aramid Oven Mitt 
Earlier, I always get frustrated as my product gets ripped up after some use. But, to my surprise, you will not have to worry about these kitchen utilities. They have enormous strength you will come across alongside being heat-resistant. You will find these frequently in hotels, restaurants, cafes specifically for commercial uses. These work smoothly around extreme temperatures and materials. However, if you want to maintain them for a more extended period, stick to hand washing.
4. Neoprene Oven Mitt
If you are confused between cotton (style) and silicone (utility), neoprene mitts will be your best bud. These are like upgrades to cotton alongside being heat-resistant as silicone ones. Thus, avoid any burn to your hands while cooking your favourite meals.
Furthermore, I was pretty impressed by the firm grip of the mitts. So, stop floundering about the slipping of the cookware while baking. What's else is that these will lasts for decades to assist in your kitchen chores. Innovatively, you can wash them in a machine depending upon the model.
Did You Know?
In the 1870's Texas, the United States, an American baker, Earl mitt, invented oven gloves. Initially, these were made of wool and leather.

Top Uses of Mitt for Oven
When it comes to kitchen tools, we always lack in exploring them beyond the obvious use. Thus, oven mitts also have exciting and unique benefits. So, take a look below at the following-
The first and foremost benefit of having mitts in your kitchen is to protect your hands from cuts, jabs, and big red burn. Moreover, I found these in small sizes to fit into my hands properly. Thus, these help me to bake my favourite lasagna without any hurting.
To my surprise, I can use them to keep my beverage warm. Keep your coffee or tea warm when you are called away by placing a mitt over it. The product's insulation will keep the coffee warm and ready to drink even after some time.
Buy the gadget for yourself and see some wonders. Your product is not typically confined to the kitchen, and you can use them to dust and polish things around. So, I take out my mitts and start polishing the furniture, and voila! It becomes new as before.
I was dazzled by their vibrant and funny use as hand puppets. So, you can bake alongside have a quality and joyful time with your kids. Moreover, you can purchase kids-friendly mitts to prevent any mishaps. You can also find various designer mitts for your kids.
Best Oven Mitts Summarized
#1. San Jamar KT0212 Cool Touch Flame Conventional High Heat – An innovative and outstanding product at an impressive rate. Moreover, it is NSF certified.
#2. Grill Armor Oven Gloves - Extreme Heat Resistant EN407 Certified 932°F– This one is your saviour on your grilling dinners. It is an innovative product!
#3. KP Silicone Smoker Oven Gloves -Extreme Heat Resistant BBQ Gloves– This kitchen tool will be a perfect match for your baking. Moreover, it is a simple brilliance of utility, functions, and design.
#4. Silicone Oven Mitts Heat Resistant to 500 Degrees- Food Safe Silicone Oven Gloves– This one will be a safe one for your food. Moreover, this heavy-duty silicone product is more than just oven mitts.
#5. Win Change Oven Mitts and Potholders BBQ Gloves-Oven Mitts– For a reasonable price, you will get a high-quality silicone mitt. It is one which you should not miss!
Best Oven Mitts- Features and Reviews
 I sometimes wonder if a product can get everything right. Undoubtedly, these San Jamar oven mitts will pass with flying colours. Moreover, it will turn my imagination into a reality.  The heat protection is indeed a vital feature, but there's more to admire about the product. These are simple, classic, and line with durable Kevlar stitching to ensure maximum protection from flame. Furthermore, these are heavy-duty mitts that can be your best friend for decades.
With machine wash, these gloves make cleaning a breeze. Throw your product in the machine, pour the liquid, and voila! Your mitts are clean in few seconds. Interestingly, the brand has designed them suitable for both right and left-hand users. I was pretty awed by this feature of the product. To my surprise, these kitchen utilities are NSF-certified and CE compliant.
Additionally, these mitts are a perfect combination of functionality and style. One detail that caught my eye is that the product provides the most incredible agility and flexibility. These come in a visually striking red colour and are known for their durability. Thus, it wouldn't hurt to buy a fabulous pair at an affordable rate.
User Experience
Overall the buyers appreciated the product after using it for some time. They were dazzled by its feature of fitting into smaller as well as larger hands. I found some customers impressed with the magnet tags that aid you in keeping it anywhere you want. Moreover, many buyers applaud the brand's honest and quality in the products. Many vouch for this product with confidence. However, some buyers were a little concerned regarding the other details. Many had issues with its magnet as it sticks to every ferrous thing. Others find that there is a slight ridge at the top that hurts the hand.
Pros
Heat resistant up to 900 degrees
Moreover, it ensures maximum protection from flame.
It comes in a glaring red colour.
In addition, cleaning the product is easy-peasy.
Suitable for right and left-hand users
Furthermore, it is NSF certified.
Cons
However, magnets stick to every ferrous object in the kitchen.
The tool has a slight ridge that hurts the hands.
My Verdict- These are perfect and innovative oven mitts at a fantastic price. Therefore, big thumbs from my side!
Heavy-duty tools can last for a more extended time in your kitchen. However, finding heavy-duty equipment for your kitchen might be a little tricky. Thus, for your convenience, we have collated a list of the best heavy-duty oven mitts.
Grill Armor Oven Gloves – Extreme Heat Resistant EN407 Certified 932℉ – Oven Mitts/Pot Holders for Cooking, BBQ, Grilling, Baking, Camping, Fire Pit, Smoker & More – Grey
Extreme Heat Resistant - EN407 certified withstand heats up to 932°F, providing the highest protection for your hands so you can cook with confidence.
Top Quality - The Grill Armor Gloves are made to last from a brand you can trust. Using only the highest quality fabrics and materials. Easy to clean, machine...
Versatile - All in one barbecue gloves, oven mitts or pot holders. Enjoy great success in the kitchen, outdoor grill, camp site, fire pit etc. Whether you're a...
Comfort - Thick but lightweight and flexible with five fingers flex design and silicone super-grip. Easily grab a pizza stone or a Lodge cast iron and dutch...
Durability - Insulated by M-ARAMID & P-ARAMID fabrics(same as Nomex and Kevlar), Will not catch fire or melt when exposed to an open flame. Handle all types of...
These oven mitts are a great example of "don't judge a book by its cover." These might not be attractive or stylish, but they will be a perfect match for your kitchen. I was impressed by their feature of withstanding heat up to 932 degrees. Moreover, the brand never stops surprising the users with its outstanding and unique products. Furthermore, the brand makes these mitts last for longer, providing the highest protection. These will undoubtedly pass your durability and quality test.
What's interesting is that these will work buttery smooth with any type of chores. You can use them with grill, oven, smoker, cooking, fire pit, or outdoor grilling. One feature that swayed me is that they are available in different sizes and colours. Thus, you can buy a large one or a small one depending upon your needs and purpose. Furthermore, there is a range of vibrant and colourful gloves to choose from. Moreover, you can wear them and hold hot pots for a more extended period without getting hurt. So, don't look for something more stylish, and go for these fantastic handy mitts.
User Experience
Users are pretty impressed with its length, high quality, and durability. Firstly, buyers were explicitly impressed by its use with outdoor grill, oven, and smoker. Secondly, its heavy-duty proves a vital feature as many users can lift and hold hot pots easily without burning their fingers. But, some buyers were unhappy with the heat coming through the inside when using one mitt. However, to avoid such incidents, you can wear two gloves to have a better and pleasant experience.
Pros
A perfect match for your kitchen
Durable
High utility and quality
Moreover, it is known for its versatility.
A great fan-following
In addition, you can choose from various sizes and colours.
Cons
However, heat is coming inside when using one mitt.
My Verdict- A unique combination of utility, function, sturdy design, and durability. You should not miss such an excellent product!
Moreover, I want to draw your attention to the latest updated list of best cutting boards for every kitchen. If you wish to replace your old one, do check out this list.
Sale
Did you also try some experimental baking in the lockdown period? So, you also have experienced some burns while baking! Thus, for your safety and fun, I am here with these KP silicone smoker oven gloves. With these, you can bake without hurting your hands due to oven heat. Interestingly, it will feel magical to touch the heat without getting burned. Now, I can bake my favourite cookies for a lazy Sunday with the fantastic pair. Furthermore, it doesn't matter you are a novice in the kitchen, chef, or grill master; these will be your protective gears.
What's else to expect from the product is they come in beautiful packaging, perfect for a gift. I was dazzled by the feature of adaptability in every situation. Thus, you can use these with smoker, grill, oven, and baking. So, don't think twice to get these and enrich your baking experience.
I was also quite impressed with the two sticky hooks on these gloves. These hooks will aid you in easy and pleasant storage. Moreover, I always heard about heat-resistant in many mitts. But, to my surprise, KP silicone ones are heat and cold-resistant as well. To top it off, as a bonus, you will get an Ebook full of recipes for your dinner baking!
User Experience
Reviewers loved how heavy-duty and durable the product is. I was pretty surprised to see such positive reviews about its utility and elegance. Its fan following is also visible in the global amazon rating of 4.7 stars. For many users, this gadget has become their favourite one in their experimental baking. Many users gifted it to their mothers and have entirely recommended the tool. I found some people treating the product like a jackpot for their kitchen chores. But, an issue experienced by some users is that it is too small to fit into large hands. Nevertheless, it is an excellent product.
Pros
This one is the best for baking
Durable
Moreover, you will not feel anything heat inside.
It comes with a hanging loop
In addition, you get an Ebook
Immense fan-following
Cons
However, it is small for large hands
My Verdict- These gloves are a real deal. Moreover, these are perfect for your baking adventures. Thus, shop them now, you won't regret it!
What if I tell you that the best dutch ovens are available at quite affordable prices. Check out my updated list!
Silicone Oven Mitts Heat Resistant to 500 Degrees - 2 Extra Long Silicone Oven Mitt Pot Holders - Food Safe Silicone Oven Gloves are Water and Steam Proof - (Black) - Frux Sili Mitts
Heat Resistant - Our silicone oven mitts are heat safe up to 500°F, offering maximum hand, wrist, and forearm protection. The flame retardant silicone won't...
Extra Long - Sili Mitts oven gloves are 13.5" inches long and comfortably fit a forearm of 10" inches in circumference. The added length of our kitchen mitts...
Waterproof and Steam Protection - This pair of heat resistant oven mitts have a completely waterproof silicone outer shell. Effectively prevent steam scalds...
Non-Slip Grip - The textured nonskid pattern on both sides of the oven mitt helps you hold on without hindering your natural grip or sacrificing dexterity....
Easy to Clean and Store - Made from BPA-free, food-grade silicone, our black oven mitts are stain resistant and very easy to clean with warm water and a little...
These heavy-duty silicone gloves are much more than just an oven mitt. Apart from their exceptional work while baking, you can also use them to avoid painful scalds when draining boiled pasta and corn. Many modern oven mitt incorporates silicone in the design. However, the design can result in heavy, bulky, and hard to manoeuvre tools. But, with these, you do not have to flounder as they are thinner and more flexible. I was pretty impressed with their versatility, backed by the heat-resistant feature (up to 500 degrees).
Moreover, the brand has designed them strategically with a significant length of 14.5 inches. The mitt covers your wrists and hands as well to protect you when reaching deep into the oven. Furthermore, the sleeve is flared to provide you with a comfortable fit farther the arm. Innovatively, these are a complete set of style, durability, design, utility, and safety for your home.
Another feature that swayed me is their food-safe and non-toxic material. Thus, you can use these with all of your food and cookware without contaminating it. Moreover, you can put your mitts over any drink to keep it warm, backed by their non-toxic material. What's interesting is that these come with a hanging loop for easy storage. Thus, when not in use, you can hang them anywhere you want.
User Experience
I found users happy with its heat-resistant and waterproof features. They applaud the product for its versatility in kitchen chores. Some even shared their experiences of how fun, safe, and easy their tasks have become. I was surprised to see such an immense fan following of the product. Users were in total admiration of the product for its utility and price. I found many reviews praising it for its quality and waterproof property. They adore its length that aids them in baking and draining the hot liquids. However, on the other side, I found customers concerned about its standard size. Nevertheless, I don't see this downside as a real dealbreaker!
Pros
Heat-resistant
Waterproof
This product has an immense fan following
Moreover, it is a versatile tool
Nonslip grip
Additionally, it comes with loops
It is food safe and non-toxic
Furthermore, this product is durable
Cons
However, it comes in a standard size
little slippery
My Verdict- These can make your chores easy, safe, and fun. Moreover, versatility comes as a complimentary with them. Undoubtedly, these are a great buy!
Moreover, along with oven mitts, bring home a smart oven with the latest technology. For more features and reviews, visit this article.
Win Change Oven Mitts and Potholders BBQ Gloves-Oven Mitts and Pot Holders with Recycled Cotton Infill Silicone Non-Slip Cooking Gloves for Cooking Baking Grilling (4-Piece Set,Grey)
✿4 PIECE VALUE SET: Features 2 oven mitt (9.6 in x 6.7 in) and 2 pot holders (7 in x 7 in). Made of a durable 100% cotton shell with a 100% cotton fill.
✿HEAT RESISTANT - Thicker oven mitts and pot holders, heat resistant up to 392 F/ 200C. Well protect your hands and wrists from burns. Cotton and polyester...
✿NON-SLIP GRIP & HANGING LOOP: The printed silicone design on the oven mitt and pot holders provide a secure non-slip grip while handling pots and pans....
✿DURABLE AND WASHABLE - These oven mitt and pot holders easy to clean, machine washable cold water dryer safe, tumble dry low. Interior cotton will not come...
✿100% SATISFACTION GUARANTEED - Having owned a soup company, we know good oven gloves! If for any reason you are not happy with these oven gloves, send them...
When it comes to oven mitts, sometimes, you are left to choose between high quality and affordable prices. But, this will not be the case with Win Change oven mitts. With these, you will get silicone and cotton best for sturdiness and reasonable price, respectively. I liked the whole combo that the users will receive. The set includes two mitts for the oven and two potholders best for all your kitchen chores. Resisting heat up to 400 degrees makes them an excellent choice to use in high temperatures and the other pros are uncountable. So, what's stopping you? Go and find a new one for yourself.
Thick and sturdy as per the photo, but lightweight, these kitchen utilities will make your fingers feel free. Moreover, you will get a luxurious and professional tool at an inexpensive rate. One feature I liked is the hanging loop that can save a lot of space on your kitchen countertop. Furthermore, these are machine wash and water dryer safe. So, no more worries about machine drying your gloves and make your chores fun.
The quality of the product and the excellent customer service can give you a 100% satisfactory experience. Moreover, I was dazzled with the feature of using these with hot pots, plates, bowls, trays, and others. Undoubtedly, these are excellent kitchen utilities at such a nominal price.
User Experience
Users have expressed astonishment at the extraordinary performance of these mitts set on amazon. They praise for the ease of use, quality, and an inexpensive rate. Some regretted not buying it before and are now pretty happy with their choice. However, some reviewers felt that it is not enough sturdy. Many other buyers find the product small and difficult to place over the drink to keep it warm. Well, here I'd say we are looking for a mitt for using it during baking and cooking. Hence, I wouldn't expect it to cover my coffee, but I will be happy if it would.
Pros
A perfect combination of high quality and low price
Moreover, it is a versatile equipment
Machine washing safe
Durable
This product comes in a whole set
In addition, it provides you with 100% satisfactory customer service
Thick and sturdy construction
Furthermore, it comes with a hanging loop.
Cons
However, the size of the mitt is small.
It is not suitable for other uses beyond the kitchen.
My Verdict- These mitts are affordable with high quality and utility. Moreover, satisfactory customer service adds an extra charm to the product.
Compliment your kitchen by purchasing an apron along with oven mitts. To see the latest ones, check out the list of best aprons.
Full Buying Guide To Select The best one
If you are a regular baker or a professional cook, the first thing in your process will be pulling out the set of your best oven mitts. But, despite knowing this, we rarely give a thought before buying. Thus, I am here with some factors to look at before making a purchase. Take a look at the following-
1. Material
If you are shopping for oven mitts, you will probably want to go for silicone ones. The material of the mitt is essential as it determines how much heat the tool can resists. Silicone mitts are durable, offer a sturdy grip with a skillet, and are best with high temperatures. But, if you are looking for something easy to wear and clean, go for a cotton mitt. These are the most commonly available choices in the market. However, these will not be an ideal choice in high-heat scenarios. On the other side, I like rubber ones in terms of heat resistance, but they do not score well in comfort.
Therefore, I will suggest you look into your needs and requirements before buying one for your kitchen. Ask whether you put comfort or heat resistance on the priority list and buy accordingly.
2. Easy to Clean
I know how it gets challenging when baking and cleaning at the same time. Do you also want to avoid the fuss and wash your mitt in less than a minute? Then check this detail before picking for your dinners. You can find the tools that are safe to wash in a machine or dishwasher. However, there are few models where handwashing is recommended. I specifically prefer an oven mitt that is safe for cleaning in the machine to avoid any mess. Furthermore, if you want to maintain the product for decades, care should be taken while drying. Thus, before buying, check the product's feature of easy to wash and dry.
Moreover, our experts have updated the list of best dishwashers with the latest models. Go and check out!
3. Single or a pair and coverage
We often buy a single mitt thinking it would be enough for our chores. But, I will suggest you buy a pair instead. If you have a pair, you can lift heavier dishes easily. Moreover, buy a pair that cover not just your hands but wrists too. This feature is vital when reaching the pot deep inside an oven. I prefer long oven mitts for my baking as these protect my hands from burning or splashes of hot oil. You can also find mini oven mitts for small hands to make your chores easy and fun. Now, various brands are coming up with numerous sizes.
4. Quality
When selecting the best oven mitt, quality is the most significant consideration. It is possible to have your new product ripped out in less than a month after use. Sometimes, we tend to spend less on this type of kitchen item as compared to others. But, once you buy the tool, it is likely to be part of your kitchen for few seasons. On that account, I will suggest you go for top brands that sell high-quality products. Even if it comes at a bit of cost, leaning more on quality can be a big plus point for you. It would be best not to pick the ones that lack in quality and style but are cheap. Furthermore, I have included the products in my list keeping this factor in mind.
FAQ's
1. Can I use oven mitts with cast iron?
Yes, undoubtedly, you can use the best oven mitts with your cast iron. A mitt that disperses heat well enough to protect you from getting hurt is the best one for cast iron. Moreover, you can find long ones to be a perfect match for your iron skillets. To see more best options for cast iron, you can look at the best oven mitts for cast iron. It opens a wide list that will definitely end your search.
Furthermore, if you like to use cast iron cookware, then do check out the list of best-cast iron skillets.
2. How to clean an oven mitt?
Make sure to read the manual or gift guides before washing your product.
But, if you won't find any manual, then hand washing is recommended.
Moreover, do not use any products with abrasive methods.
For further information on how to clean your oven mitts, check out this article.
3. What is the difference between a potholder and an oven mitt?
Many times, I found that people use the terms interchangeably. But, there are few differences between the two products. A potholder is a square, single cloth to place a pot on a table or kitchen counter. Moreover, you can put it below the cookware to protect the surface from heat. Where, on the other side, an oven mitt is shaped like a mitten that you can easily slip into your hands. A mitt will aid you in lifting and picking hot pans, or pot while cooking and baking.
4. Which mitts are used by professional chefs?
As I stated earlier, Aramid Oven Mitts are frequently used in hotels, restaurants, cafes specifically for commercial uses. So, chefs and professionals prefer to use these kinds of mitts. They also choose their mitts according to temperature and heat resistance.
For additional information about oven mitts and how to make one for yourself, you can refer to the video below.
Conclusion
Oven mitt is a must-have tool for people who love baking but are worried about burning their hands. It is the list I have gathered for you, including all the top brands. Along with keeping top brands, I have included products that are affordable and easy on your pocket.
Overall, in my opinion, I would highly suggest you go for San Jamar KT0212 Cool Touch Flame Conventional High Heat and KP Silicone Smoker Oven Gloves -Extreme Heat Resistant BBQ Gloves. Both are good products in terms of their prices and utility. However, Others on my list are also affordable and of good quality.
Now that you have an enormous list for choosing your perfect gadget don't wait and select the one that meets your needs the best.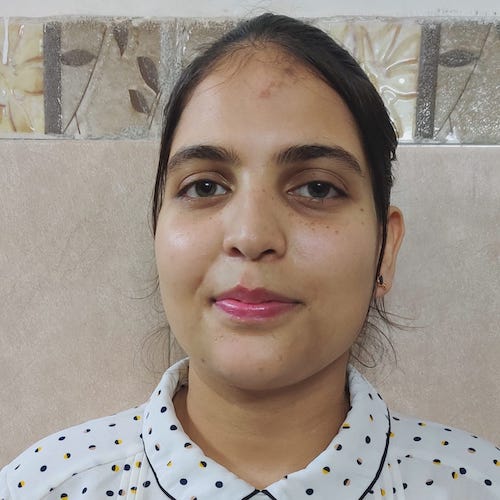 Ishika Khandelwal is a mental and physical well-being enthusiast. She is keen to share tips with people on having a better lifestyle with a personal touch with her rational knowledge. She writes on various niches, including health and focusing, especially on kitchenware, to help the audience understand and know about the appliances and gadgets to make their chores done more conveniently. An enthusiastic online shopper, she is eager to provide honest reviews about various appliances and gadgets for the welfare of the audience. She enjoys writing about multiple devices, adding more convenient ways to juice, making new smoothies, how to be fit, and so much more. Her maim mantra for life is "the more you know, the more you can create and think, there is no end to imagination in the kitchen."