Is your go-to food also meat? But, the increasing cases of food-borne illnesses haunt you. And you are afraid that your family might be eating undercooked and unsafe food. I had a similar experience with my family. Since then, I attempt to bring healthy and safe products and food items to my house. Hence, while cooking meat, it was the best meat thermometers that came to my rescue. Thus, I have done an extensive research to bring you the best meat thermometers to help you keep your family safe. Now, you can enjoy your meat preparations with your family with complete peace of mind. 
What Is a Meat Thermometer?
Every time, with our five senses, we cannot know if the meat is well-cooked. However, the best Meat thermometers can help you check the doneness of meat of any type. It is the only way to eliminate harmful bacteria from the food. You can use it by maintaining an appropriate internal temperature of the meat.
It has to be inserted in the middle or towards the end of your cooking process. You have to insert it into the center of the roast, and the device measures the food item's temperature. It allows you to reach a safe minimum temperature to avoid any food poisoning or food-borne diseases.
Though the process to check doneness looks a bit complicated, the best meat thermometer can make it very simple for you. Not only does it make your cooking easy but also more reliable. And with the advancement in cooking technology, the market is flooded with many suitable meat thermometers to choose from. However, to know more about checking your meat doneness, you can look at what researchers say.
Best Meat Thermometer – Types
As pointed above, there are numerous Meat Thermometers you can find in the market. Below, I have provided a listing of the types which you can expect from the market-
1. Digital/ Instant Read Meat Thermometer
These are the most common ones people use while cooking. I liked these because they measure the temperature and save time when you are busy managing other chores. These kitchen gadgets are the ones which you can use towards the end of the cooking. It is the one which you probe in the meat, measure, and then remove the probe. Undoubtedly, using it is as easy as it sounds! These thermometers also work on batteries, and you can use them for a longer time. 
Do not forget to check out our listing of the best digital meat thermometer.
2. Infrared Meat Thermometer
You can safely rely on these thermometers to know your cooked food's temperature. Infrared Meat thermometers are the perfect choice for measuring the surface temperature of meat on the grills. Traditionally, people use them often to measure temperature in the food industry. But, you can now find it in homes as well and even get one for yourself today! Infrared Meat thermometers have a point-and-shoot operation. It allows us to know the infrared energy of the meat which is getting cooked. Knowing this, you can then determine the temperature of your food and have a safe family dinner.
For your information, we have collated a list of the best-infrared meat thermometers.
3. Wireless Meat Thermometers
Do you also get tired of measuring your meat again and again like me? Then, this can be your savior, as you can leave the probe in the food while cooking. Put your food in the grill, connect the wireless meat thermometer to a transmitter, and then sit anywhere and measure your cooked food. The transmitter will send you the timing information and temperature to a receiver you are carrying with you. 
Check out our expert listings on the best wireless Thermometer and cook your food with enjoyment and safety!
4. Analog Meat Thermometers
Analog meat thermometers are the ones you can rely on while doing more significant cuts of meat, as on Thanksgiving day. I know how it can be hectic to cook on these festivities. But the best analog meat thermometers will be your rescuer for the day. These were the dominant thermometers before the coming of digital ones. However, Professional chefs still use them to prepare their incredible cuisines. As a result of their longer probes, you can leave these on your meat. 
Want to find a perfect pair for your thanksgiving, then here is the listing of the best analog meat thermometers.
5. Oven safe Meat Thermometers
If you do not want to poke your meat repeatedly to avoid its juices coming out, Oven safe Meat thermometers will be a perfect choice. You can insert these thermometers into the food before placing them in the oven to cook. These can be digital or dial. You have to put the Thermometer, and they will stay in the food. It also negates the need to measure the temperature again and again. Even now, some microwaves come with a built-in probe. 
Moreover, we have collected a list of the best meat thermometer for the oven, do not forget to visit our collection.
Myth Buster
Myth: Using a thermometer will cause the meat to bleed out, and never use a fork to turn it. 
Fact: Using it will help to know the doneness of the meat. Poking it with a thermometer will not damage the meat.
Why use a Meat Thermometer?
Did the meat get adequately cooked? It is the most common question I found myself asking every time I cook meat. Instead of risking just guessing the doneness by my senses, I rely on the meat thermometers to avoid any food-borne illnesses. Following are some reasons you should use them- 
Using Meat thermometers will benefit your food, health and prevent illnesses. You can ensure that every cut of the meat is timely cooked, risk and bacteria-free. 

These are the perfect tools for your fantastic barbeque nights. For more such collections of thermometers, check out our listing of the 

best meat thermometer for bbq

.

Guessing the timing of the meat is a significant factor. As, sometimes, half your food gets cooked and others can be left uncooked. Therefore, it eliminates the guesswork and includes precision. 

Sometimes, people use meat thermometers with casseroles or leftovers. What's more interesting than this is, using one product for your other chores as well. 

These utilities eliminate the chance of ruining your dinners by overcooking or undercooking. You can use them and make your meat stay juicy and tender.  

Best Thermometers come to your rescue while reheating the meat. When reheating, the food gets cooked on one side, and another can have cold spots.
Additionally, to know why to use a meat Thermometer and not rely only on the color of the meat, refer here. 
Pro-Tip
When using a Meat Thermometer, place the probe into the thick area and not in bones or thigh muscles.
Summary list of the best Meat Thermometers
#1. New MEATER+165ft Long Range Smart Wireless Meat Thermometer– If you want to manage your cooking with digital technology. Then, this product is for you.
#2. Yummly YTE000W5KB Premium Wireless Smart Meat Thermometer– Perfect choice for measuring the temperature without wires. This one will sweep off your feet with its enormous capacity.
#3. ThermoPro TP27 500FT Long Range Wireless Meat Thermometer for Smoking– A good value for money! Now, you can monitor four different types of meats/different sections at the same time.
#4. Wireless Meat Thermometer, Yunbaoit Digital Remote Food Cooking Meat Thermometer– Now, there is no need to purchase all the accessories separately. This product got you covered, as it comes in a whole package.
#5. – An innovative product that ensures safety while cooking. Moreover, it has a dual probe and safe for contacting food.
#6. Digital Instant Read Food Thermometer, Touchscreen Meat Thermometer with Timer – Don't think twice before buying this must-have product. Additionally, it has an immense fan-following, and you will not regret making a purchase.
#7. – This Powalken Thermometer is best in class. Moreover, these are easy on your pocket and comes with unique features.
#8. Alpha Grillers Instant Read Meat Thermometer for Grill– This Meat Thermometer will provide you with reliable readings and easy set-up. Moreover, you can now focus on your grillings.
#9. Meat Thermometer Instant Read, EHO– A multi-tasker that can brighten up your kitchen. Therefore, you will not regret this purchase.
List of Best Meat Thermometer- features and Ratings
New MEATER+165ft Long Range Smart Wireless Meat Thermometer for The Oven Grill Kitchen BBQ Smoker Rotisserie with Bluetooth and WiFi Digital Connectivity Bundled with HogoR BBQ Grill Black Glove
165ft Long Range Model: 100% WIRE-FREE that's perfect for outdoor cooking. The first truly wireless smart meat thermometer. Monitor your cook using the FREE app...
2 Sensors, 1 Probe: Dual temperature sensors can monitor internal meat temperature up to 212°F and ambient / external temperature up to 527°F simultaneously.
Guided Cook System: Walks you through every step of the cooking process to guarantee perfect and consistent results. You can also set up custom alerts /...
Advanced Estimator Algorithm: Can estimate how long to cook and rest your food to help plan your meal and manage your time also Monitor your cook from a phone...
Excellent Heat Resistance BBQ Glove: The Glove made of high-quality silicone, High-temperature heat-protective from -104℉ to 446℉, dual-layer and non-slip...
Its wireless feature prompted me to put it on my list. I liked this product specifically for its Bluetooth and wifi feature, which allows you to measure temperature from a greater distance. Meater Store has come up with these 165ft+ wireless meat thermometers, perfect for your Thanksgiving dinners. These meat thermometers are made with stainless steel and come with Bluetooth 4.0 wireless connection. Through Bluetooth, you can measure the temperature from 165+ ft and remain stress-free. Talking about Bluetooth, check out our expert listings on the best Bluetooth meat thermometers. 
In my opinion, there is nothing unpleasant than an uncooked/ overcooked piece of meat. Therefore, for your rescue, these come with patented technology. It measures both internal and ambient temperatures in an oven as well as the grill. They also have the option of wifi connectivity, so now sit back at the party and enjoy! With its wifi connection, you can quickly know when your food is ready. Its wifi connection allows you to manage your cooking through your internet connectivity.
User Experience
I found many users sharing their negative experiences of undercooked meat with their old thermometers. However, they found these exceedingly well with measuring accurate temperatures for their family dinners. Many users applaud for its unique-looking structure, and the app is very sleek. However, there were some downsides of the product too. Many people complain about its connection that drops within 25 ft from the grill. Others found that the product is providing the wrong temperatures. 
Pros
Wifi connectivity

Moreover, you can use it with a Bluetooth connection

Measures both internal and ambivalent temperatures

Made from Stainless steel
Cons
Connection drops within 25 ft

Sometimes, provide wrong temperatures
My Verdict- If you want to sit back and enjoy the party without stressing about your food. Then, this will be the perfect choice for you.  
Looking for a perfect wifi meat thermometer for yourself? Do check out our list of the best wifi meat thermometer. 
Yummly YTE000W5KB Premium Wireless Smart Meat Thermometer with Long Range Bluetooth Connectivity and Assisted Cooking, 1, Black
Completely wireless: The Yummly Smart Thermometer monitors temperature throughout cooking — no strings (or wires) attached.
Bluetooth connected: Control your cooking from up to 150 feet away with the free Yummly app on your smartphone or tablet.
Built-in timers and alerts: Go ahead and multitask. We'll tell you when to flip your food, adjust the heat, and how long to let it rest.
Assisted cooking programs: Preset programs for meat, fish, and poultry eliminate guesswork for food done right. Tap what you're cooking, choose how well you'd...
Leave-in thermometer: Stainless steel probe continually monitors your food to help you grill, roast, and pan-fry with ease.
This premium cellphone-controlled meat thermometer monitors your cooking without any wires. Are you tired of cooking everyone's favorite meat but not enjoying them? Then, say goodbye to these stressors as you you can manage your cooking through this premium tool. Connect your kitchen utility with a free Yummly app and control cooking up to 150 ft away.
I was highly impressed with this product as it is an entirely sleek, intelligent, and wireless tool. Built-in timers in the app allow you to move freely and alarm you when your food is ready. I specifically liked its option of a program for all skill levels to choose from according to your need. For more cellphone-connected thermometers, you can refer to the best cellphone-connected meat thermometer. 
Another feature that increases the tool's value is cooking what you like and how you want. You can also utilize it with a fish, beef, pig roast. So, go, find one for yourself and have fun family dinners.
User Experience
I found some users had gifted this gadget to their mothers who were quite appreciative of it. They even recommended it with utmost confidence. People liked its feature of using with oven, frying pan and grill. Many users were impressed with its sleek design and premium quality. Users applauded that the readings it provides were accurate and the meal will not be ruined by an inaccurate one. However, many people complained about its battery issues and the difficulty to use the app. Well, it takes some amount of learning period for one to be a pro-user of this useful device.
Pros
You can connect it with your cellphone

 It is wireless

You can use it for Steak, pig roast, beef, and many others.
Cons
Difficult to handle with its app

It has some battery issues
My Verdict- It is a good product from an established brand. You can use it with so many food items as a pig roast. Undoubtedly, its features exceed the price of the product!
Talking about cooking pig roast, you can also check out our expert listings on the best meat thermometer for the pig roast. 
Sale
ThermoPro TP27 500FT Long Range Wireless Meat Thermometer for Grilling and Smoking with 4 Probes Smoker BBQ Grill Thermometer Kitchen Food Cooking Thermometer for Meat
4 Color-coated probes to avoid confusion: Smoker thermometer with 4 probes can simultaneously monitor up to 4 different kinds of meat or the...
500 Feet long remote range: Wireless thermometer features next generation RF wireless technology to achieve extended range up to 500feet and stronger signal...
Standalone transmitter: ThermoPro meat thermometer for cooking features a unique design where all key programmable buttons are located on transmitter to allow...
Optimal accuracy & simple setup: Digital meat thermometer for grill features 6.2inches food grade stainless steel probes with a 43inches mesh cable which boasts...
Smart temperature alarm: Grilling thermometer contains a unique alarm mode that vibrates and turns on a flashing backlight on both the receiver and transmitter...
Appropriate for Grilling and Smoking, ThermoPro Meat Thermometer is well-known and applauded among the users. I specifically liked its feature of working on a smoker/grill/oven and barbeque. Now, you can monitor four kinds of meat or different sections of one meat simultaneously. I found many thermometers which work within 200ft. But, I was highly impressed with its 500ft remote range.
It provides you with wide temperature ranges and highly accurate readings. Another unique feature, which sways me, is its four different modes. These modes alarm you after reaching a set temperature. 
User Experience
Users were satisfied with this product as it meets their daily needs in the kitchen. The users highly adore its feature of effortless cleaning. This product has a great fan following, and people have recommended it confidently. However, some users found it challenging to use the gadget due to its straight and long probes.
Pros
You can use it with a grill, oven, and smoker.

Moreover, these have magnetic back.

Additionally, these have high accuracy and heat resistance

It provides you with 4 Modes
Cons
 Straight and Large Probes
My Verdict– It is a perfect choice for using with your smoker/oven or grill. I liked this product, so a big thumbs up from my side.
Likewise, you can look up the list of the best meat thermometer for smoking to make your cooking easier with smokers.
Sale
Wireless Meat Thermometer, Yunbaoit Digital Remote Food Cooking Meat Thermometer for BBQ Grill Smoker Oven Kitchen,500 FT Range&Dual Probes
Stable Wireless Signal & 500FT Remote Range - The wireless meat thermometer can monitor 500FT remote range with its strong and stable signal. It allows you not...
Fast and Accurate Instant Reading - The grill thermometer can measure a wide range of 14˚F to 572˚F (-10˚C to 300˚C), with ±1.8˚F (+/-1˚C) accuracy. It...
Washable Dual Color-Coated Probes & Splashproof Transmitter - The 2 different color meat thermometer probes help you identify what meat you are monitoring. The...
USDA Preset Temperature Settings - The bbq thermometer has 10 different types of meat and a PROG mode for you to choose. The probe2 has one more mode: BBQ. The...
Alarm and Wide-view Backlit Screen - The meat thermometer wireless has a wide view screen with backlit function. You can see the temperature on the screen...
Next on my list is a remote meat thermometer when you cannot check your meat repeatedly. So, if you want to enjoy the party while cooking, this product will be your go-to one. I was pretty impressed with the entire package which comes with the product. It comprises a receiver, transmitter, two probes, manual, clips, and spare batteries. Additionally, it has a fast response and can measure the temperature in 1-3 seconds. 
The most exciting feature of this kitchen tool, which I liked about it, is its two probes. This remoted Thermometer comes with two probes to measure your food within 500ft. Now, sit back, and you can measure the temperature of two different kinds of meat simultaneously. At the same time, if you are looking for more options, then refer to the article, best dual probe meat thermometer.
What's more to expect from this product? Another thing which you can expect is that it comes with a remote. I quite like this one, as you can now talk with your family while monitoring your food through the remote. So, now no stress about the food being overcooked or half-cooked. 
User Experience
Users were happy with this product since it is effortless and convenient to set up. I found many users delighted with its feature of a timer to relax and cook simultaneously. Users were impressed with its quality of working with the oven, grill, and air fryer. But, it has its limitations as well. Some users found that the receiver was not showing the measured temperature. Besides this, it is an excellent product at a reasonable price. 
Pros
Easy to set it up

comes with a timer and remote

Moreover, it comes with two probes

You can use it with an oven, grill, and air fryer.
Cons
Sometimes, it can show faulty temperature.
My Verdict- It is an indispensable product for your kitchen with captivating features. Its feature of two probes and remote impressed me. So, go for it without any doubts!
In the meantime, do check out more options of the best meat thermometer with remote and make your cooking easier.
 #5.
Another exclusive product on my list is Saferell. It comes with an oven-safe wired probe for your cooking safety, thereby increasing its utility. Whether you are cooking steaks, meat and having a barbeque dinner, it comes to your rescue.
I specifically liked this product for its food-safe material as the probe is non-toxic and safe for contacting food. This kitchen tool comes with a dual probe so that you can cook two meals simultaneously. Moreover, it comes with a large and bright screen, Saferell meat thermometers, provide precise readings. Similarly, it has an auto-off option, which saves the battery and alarms you when your cooked meat is ready.
User Experience
This brand has a good fan-following, and people vouch for this product with confidence. Users were delighted with its corded Thermometer. It protects your hand from burning and provides you with a safe cooking experience. The product comes with spare batteries, which makes it more adored among the users. In fact, many buyers regretted not having bought it earlier. But, some users have a complaint that it provides inaccurate readings.
Pros
It comes with corded probes

Moreover, it has two probes.

It alarms you when your food is ready

Provide clear and bright readings
Cons
Sometimes, provide inaccurate readings.
My Verdict- A highly recommended product you must have in your kitchen. I was pretty pleased with its details and a big thumbs from its users!
Correspondingly, you can check out the list of our best-corded meat thermometers for your cooking safety.
Digital Instant Read Food Thermometer, Touchscreen Meat Thermometer with Timer Cooking High Heat Resistance 40" Probe LCD Display for Oven Deep Fry Air Fryer BBQ Grilling Roast Turkey Baking Yogurt
⏰ Temper & Timer Alarm : 8 preset options (beef, lamb, veal, humburger, turkey, pork, chicken, fish)for all common kinds of meat with desired readiness allow...
⚙ Fast Accurate Read: The instant read meat thermometer with high precision sensor and food grade probes can measure temperature within 2-3s, and is accurate...
Easy Control: Our frying pan thermometer is fitted with sensitive digital touchscreen and big color LCD display which give you high ease-of-use and comfort...
Stand Holder and Magnet : The appliance can be easily attached to the metal surface, for example, of the oven as well as stood on tabletop thanking to swinging...
Safety: The probe wire is designed to withstand high temperature up to 572℉, and low down to -52℉. The probe wire is oven safe, with 42'' long wire you can...
Keeping your kitchen clean and organized while cooking is a big task. I find it extremely difficult while managing these two tasks simultaneously. But, now, Digital Instant Read Thermometer got it covered for you. Its feature of the magnetic back allows you to stick/hang it anywhere you want and keep your kitchen organized. It also comes with a high precision sensor and food-grade probes. This fantastic kitchen gadget can measure the temperature of your food within 2-3 seconds.
This product is IPX6 Waterproof and provides you with five doneness levels. So, stay stress-free and have some fantastic family dinners. I was pretty impressed with its feature of manually set target temperature, so you can cook how you want it. Another feature that sways me is its timer ability, so sit back and relax. This product will alarm you when your food is ready.
User Experience
Many users were highly impressed with this product as it is appropriately priced and provides unique features.  There were others who were skeptical about it in the beginning due to their past lousy thermometer experiences. However, later they reported complete satisfaction after using it for some time. Moreover, I was pretty surprised to see no complaints about this product. Therefore, it looks like it is in favor of most users.
Pros
Have a magnetic back

It alarms you when your food is ready to eat

Moreover, it has high precision sensors

Ultra-fast capacity
My Verdict-  There is a big yes to this product from my side. If you want to make your kitchen chores easy and enjoyable, undoubtedly, go for this.
Finding a perfect pair for yourself, go check out the listing of the best meat thermometer with a timer. 
#7.
Aren't you tired of overcooking or undercooking your meat at your bbq parties? Are you relying on your sense or guesswork and getting half-cooked food? However, finally, say goodbye to these frustrations with POWALKEN- the instant-read thermometer. It is your perfect solution to get the most accurate temperature in just some seconds. It comes with an LCD and reads the measurement in Celsius or Fahrenheit. I specifically liked its auto-off feature, which saves the battery. Moreover, it has an easy storage design and valuable cooking steak dinners. 
These kitchen utilities make your cooking breezy and effortless. In my opinion, these are the right choice for a perfect temperature for my grilling and cooking. Features an ultra-fast premium probe; Powalken thermometers are ideal for bread, fried food, candy, and soups. You can even measure the precise temperature of your chicken and have a safe meal. Besides cooking a perfect chicken for your dinners, check out the best meat thermometer for chicken. 
 User Experience
The users of this product found it extremely useful. They have appreciated the fact that the food was juicy and perfectly cooked without being over/undercooked. I found some users very happy with this product as their old thermometers took more time to measure than the actual cooking/grilling. Many adored this product as it comes with two batteries. Users can also use it while cooking Steak, and it has a loop for hanging it somewhere. The audience immensely likes this product as they can also use it while cooking steaks. But, some users have complained about its magnets quality. Besides, it is a great choice. 
Pros
Perfectly cooked and juicy Steak and chicken

Additionally, it comes with two batteries

Reads temperature fast and accurately

Moreover, easy to read LCD screen
Cons
Magnets are weak and don't work correctly.
My Verdict- This is the best in meat thermometers as you can use it with many food items as Steak. And it provides you with fast and accurate temperature. I liked this one, so big thumbs from my side!
For more such thermometers for Steak, do refer to the best meat thermometer for cooking Steak. 
Sale
Alpha Grillers Instant Read Meat Thermometer for Grill and Cooking. Best Waterproof Ultra Fast Thermometer with Backlight & Calibration. Digital Food Probe for Kitchen, Outdoor Grilling and BBQ!
INSTANT READ FOOD THERMOMETER | Our instant read thermometer features a temperature probe and advanced, highly accurate technology with 2-3 seconds response...
MULTI-USE | From BBQ thermometer to baking thermometer, our digital food thermometer for cooking is perfect for meats, liquids, deep frying and candy making.
EASY-READ DIGITAL THERMOMETER FOR COOKING | Large instant thermometer dial with bright blue backlight means you can always read the temperature, whether you are...
WATER-RESISTANT | Perfect digital cooking thermometer for meat, our digital meat thermometer for food of any kind is water-resistant IP66 rated and can be...
WEDDING REGISTRY SEARCH DIGITAL FOOD THERMOMETER | Our meat thermometers for cooking and grilling are delivered in an elegant, foam lined box, making it the...
Many times, I got confused with so many complicated features of the product. But, Alpha Grillers brings a straightforward meat thermometer. It is easy and reliable, so now you can focus just on your grilling. It is a perfect choice you can make while grilling for your family dinners. Another feature that I liked about the tool is that it allows you to lock the screen. Therefore, you can remove it from the food and measures the temperature quickly.
Are you tired of grilling with burnt ends? Then, these got you covered, as its quick reading will save your bacon/ meat. With these, you can read the temperature in the daylight too!
User Experience
Users were happy with this kitchen gadget. Some share their experiences that it makes them feel like a professional chef. Many users were satisfied with the customer care of the brand. Thus, it provides excellent value and excellent quality. But, others were unsatisfied with its unstable auto-off feature. Moreover, some users find that the probe detached from the body easily.
Pros
 You can use it with your grilling.

It allows you to lock the screen and read temperature easily.

Moreover, these are easy to use and reliable.
Cons
Probes easily break off from the body

Unstable auto-off feature.
My Verdict– I quite liked this product as it is very straightforward and reliable. Therefore, I highly recommended it from my side.
If you are looking for more, then visit the best meat thermometer for grilling.
Sale
EHO is a well-known brand that provides unique and robust kitchenware that makes your food delicious. This product sways me as you can use it with many food items in your kitchen. You can use these with meat, bread, candy, milk and homebrew. Another interesting feature it has, which I like, is it is affordable, and you can get it under $15. 
Eating healthy is essential, but in my opinion, it has not to be complicated or expensive. It has a feature of a magnetic back, which allows you to stick it anywhere in your kitchen. It has an ultra-fast capacity (measures in 2-3 seconds) and has an auto-off function. So, buy this excellent product and get extra help with your kitchen chores.
User Experience
Users were highly delighted with its thin probe, which does not create draining holes in the food. A feature that I liked is its lightweight, and the display is very bright and readable. Many users even recommend this product as it is very affordable, and you can have your meat done perfectly. But, on the downside, some users find that the temperature is not stable. Nevertheless, in my opinion, sometimes, the probe is not inserted deep enough to measure the temperature. Despite all of these, it is a perfect affordable product. 
Pros
Appropriately Priced

Moreover, it has an auto-off function

Additionally, You can use it as a multi-tasker

It has an ultra-fast capacity to measure
Cons
Sometimes, the temperature is unstable.
My Verdict- I like this kitchen tool for its ultra-fast measuring capacity and multi-tasking ability. Moreover, it is accessible in your pocket. 
To find more thermometers under $15, do not forget to check out the best meat thermometer for under 15 dollars. 
Tips to Use A Meat Thermometer
Are you confused about how to use the meat thermometer and end up getting overcooked/ undercooked meat? Now, no worries! I have provided tips for you to use the meat thermometer and get your perfect food for dinners.
1. Test your Thermometer
The first step to use a thermometer is to check if it is ready to use. Place your Thermometer in a container filled with ice and water. If your Thermometer displays 0 degrees Celsius/32 degrees Fahrenheit, then it is good to go. Now, the Thermometer is calibrated and ready for use.
2. Check the temperature during the cooking process
.
Removing the food from the oven/grill/smoker can make it uncooked or provide inaccurate readings. Thus, place the meat thermometer and leave it inside the meat (5-10 seconds). Later, after checking the temperature of the food, remove the Thermometer.
3. Placing the Thermometer Correctly in the Meat
To get an accurate temperature of the food item:
Place the Thermometer correctly in the thickest portion.

Make sure not to put it the bones or fat, as it can give inaccurate readings.

Leave the thermometer in the meat for 5-10 minutes (depending upon the type of Thermometer) and then take it out.
4. Read the Displayed Temperature
Now, remove the Thermometer and read the digital temperature to check the doneness of the meat. If you cannot see the set temperature, continue to cook and monitor it with your gadget.
Factors to keep in Mind Before Buying a Thermometer
When shopping for the best meat thermometer, several essential points to consider before making a purchase-
1. Accuracy 
It is one of the significant factors to look upon before buying yourself a meat thermometer. If this gadget provides inaccurate readings, then your meat can be over/undercooked. Check the accuracy of the Thermometer beforehand to be sure of it. And, to prevent food-borne illnesses, reaching an appropriate temperature is vital. So, in my opinion, it is a critical point to keep in mind.
2. Waterproof
Undoubtedly, it is another crucial factor to keep in mind before buying the product. How much stress it will be to always keep it safe from the water. Thus, check if your product is waterproof or not before making a final purchase.
3. Speed
When I measure the temperature, I know how it becomes frustrating to wait for the product to show it. Therefore, before buying this kitchen gadget, keep in mind the speed of the temperature display. Make sure to pick the one which shows the accurate reading in 5-10 seconds.
4. Easy to read Display and Children-safe
The best meat thermometer should have an easy-to-read display. Since an instant-read can take up to a minute to reach desired internal temperatures, thermometers that display the temperatures quickly are significant. Buy the one, which you can use in daylight/night time as well. Other important features include digital temperature controls, such as reversible options and auto shut-off features. A safety shut-off is especially important if children will be using the Thermometer.
FAQs
1. How to clean the Meat thermometer?
To maintain their durability:
Make sure you clean them after using warm, soapy water and dry them by air. You can also put the probe in boiling water to clean it after using it with sticky food items.

Before buying, make sure you select a waterproof meat thermometer so that it does not get disintegrated.

Do not forget to check out our expert listing of the

best waterproof meat thermometer

.
2.Which Thermometer to use in the Food Industry?
Industrial and Infrared meat Thermometers are perfect to use in the food industry. Traditionally, people use it in only industries and while handling extensive cuisines. However, now you can find people using it in their homes as well. For further information on Industrial thermometers, check out the best meat thermometer for industrial use.
3. When to use Food/Meat Thermometers?
You can use the meat Thermometers at the end of your cooking process. Put the probes in the food and wait for 5-10 seconds and then read the temperatures. If it shows an appropriate temperature, then your dinner is ready!
4. Can I use Electric Meat thermometers at home?
Yes, you can use these Electric gadgets in your homes for better and healthier food. It measures the changing temperature using a thermosensitive device. Looking for a pair for yourself? Visit the best electric meat thermometer. 
How to Use a Thermometer
Conclusion
A Meat thermometer is a must-have appliance for people who love to eat Steak, Meat and chicken. It is the list I have gathered for you, including all the top brands. Along with keeping top brands, I have included products that are affordable and easy on your pocket.
Overall, In my opinion, I would highly suggest you go for  and Digital Instant Read Food Thermometer, Touchscreen Meat Thermometer with Timer . Both are good products in terms of their prices and utility. However, Others on my list are also affordable and of good quality.
Therefore, you have an enormous list for choosing your perfect gadget, so don't wait and select those that meet your needs and make your family dinners healthier.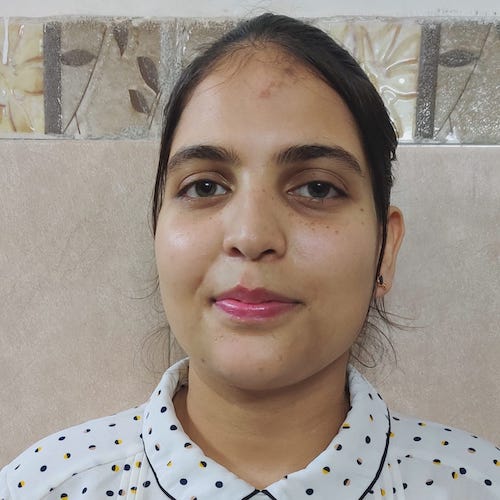 Ishika Khandelwal is a mental and physical well-being enthusiast. She is keen to share tips with people on having a better lifestyle with a personal touch with her rational knowledge. She writes on various niches, including health and focusing, especially on kitchenware, to help the audience understand and know about the appliances and gadgets to make their chores done more conveniently. An enthusiastic online shopper, she is eager to provide honest reviews about various appliances and gadgets for the welfare of the audience. She enjoys writing about multiple devices, adding more convenient ways to juice, making new smoothies, how to be fit, and so much more. Her maim mantra for life is "the more you know, the more you can create and think, there is no end to imagination in the kitchen."