A garlic press may appear to some as a frivolous or unneeded kitchen tool. Isn't it possible to merely use a chef's knife? However, I believe a garlic press is a piece of nifty kitchen equipment and a labour-saving tool that you'll use more often than you think.
When making Garlic-Dill Bread or Simple Garlic Shrimp, a handheld garlic press allows you to squeeze or crush garlic directly into your mixing bowl. Best garlic presses today can peel, squidge, and mince garlic, making them versatile.
Why invest in a Garlic Press?
If you're still sitting on the fence and sceptical that garlic press is a wise investment, I am here to show you that it will facilitate your life. A garlic press not only yields a fine mince but also evenly minces garlic, ensuring that its flavour is dispersed equally throughout your dish. Some best garlic presses even let you skip the peeling stage entirely by pressing an unpeeled clove straight into the press.
Not to add, once you've switched to one of these best garlic presses, you'll never have stinking garlic hands again. And, with dishwasher-safe parts and built-in cleaners that "eject" the residual garlic pieces, cleaning modern garlic presses is a breeze. On the whole, garlic press helps to get food on the table faster and effortlessly.
How to use a garlic press?
Using a garlic press must be a piece of cake. After all, the purpose of this handy little gadget is to save you time and effort, and if it doesn't, it's a lousy garlic press.
Because most presses can crush whole garlic cloves, you don't have to peel them before putting them in the press box and squeezing. However, not peeling a garlic bulb does not result in more residue and hence, more items to clean. Still, many individuals ignore the peeling and get their work done. Instead, they should understand that to press unpeeled garlic cloves the tool must pack a punch. In other words, if you intend to simply mince unpeeled garlic, invest in a high-quality, stainless-steel garlic press. We have some great options for you in this category.
Even if you dislike peeling the garlic, you may use the peeler that generally comes along with the press itself. The majority of the peelers are constructed of silicone and are simple to use. To peel the garlic clove, place it inside the peeler and roll your hand backwards and forward. After peeling, place the clove(s) in the crusher and begin squeezing.
Now that you've gone over the instructions, it's time to address the most frequently asked question: How is mincing different from pressing garlic (if at all they are different), and which one is preferable? Yes, there is a tiny difference, and it depends on the situation.
Difference between Mincing and Pressing as in Garlic press
Mincing
To mince garlic with a kitchen knife, make lengthwise cuts into the garlic followed by across cuts to obtain finely chopped garlic pieces. To correctly mince garlic, chop it repeatedly until it has a fine paste-like consistency.
Pressing
To press garlic using a kitchen press, place a clove or two in the crusher, grip the handle of the press, and begin pressing. What comes out of the garlic press is finely chopped/minced/pressed garlic (depending on the size of the holes in the garlic press, the garlic will be finely chopped, almost grated, and if they are larger, the garlic will come out in little cubes).  If you use a garlic press, you don't have to peel the garlic if you don't want to; most presses will chop it unpeeled just fine. However, there is a bit of difference in flavour between pressed and chopped garlic. In Addition, the perfume and flavour of pressed garlic are more powerful, but minced garlic tastes and smells more mellow.
As a result, pressed garlic is best suited for all things cooked, whereas minced garlic is better suited for dressings and dips. However, they are pretty similar in the end, and some people don't perceive the difference at all.
Advantages of using a garlic press
Why use a garlic press if there isn't much difference between minced/chopped garlic and pressed garlic? There are many reasons for this:
Saves time
People use garlic presses for different reasons, the most common of which is to save time. You can effortlessly press 6-7 large cloves in under 2 minutes, whereas mincing them would likely take you approximately 10-15 minutes. You also don't have to peel the garlic with a press if you don't want to. Most presses can easily squeeze through unpeeled cloves, saving even more time.
No garlic smell
It's nearly hard to avoid getting garlic on your hands, knife and cutting board when chopping garlic with a kitchen knife. Sure, you can cut it hastily and get it done quickly, but anything that involves a little more effort – hello garlic odour.
You don't have to be concerned about the smell with a garlic press. You can fully escape the garlic odour – at least on your hands – because you don't even have to peel the cloves, let alone cut them. Even if you prefer to peel it before pressing it, most of this equipment has a small silicon peeler that almost peels it for you.
Did You Know?
Garlic is one of the world's healthiest foods. Low in calories but abundant in nutrition, with numerous health benefits such as anti-blood clotting, antioxidant, antiviral, antibacterial, cholesterol and blood pressure reduction, anticancer qualities, and helps in the fight against the common cold. Antioxidants may potentially help prevent dementia and Alzheimer's disease by improving bone health.
We know of over 300 different types of it present on the planet. Garlic comes in white, pink, and violet variations. Pure majesty!
For more health-related garlic press, especially for arthritic hands, don't forget to visit our expert listings.
Best 5 garlic press – a summary list
#1. Kuhn Rikon Garlic Press – An impressively designed best garlic crusher features smooth sailing and a time saver.
#2. Amco Garlic Press and Slicer – You can press and slice garlic in a single swift motion that gives a sense of sturdy.
#3. OXO Garlic Press, Good grips – It has a very comfortable grip on the hand, making it simple to operate.
#4. Alpha Grillers Garlic Press – If there's one thing that everyone agrees on when it comes to a classic garlic press, it's this one from Alpha Grillers.
#5. Orblue Garlic Press – This garlic press shines out Amazingly because it has nearly 8,000 five-star reviews.
Features and reviews of the best 5 garlic press listings
Kuhn Rikon Epicurean Garlic Press, Stainless Steel, 6.5 x 1 x 1.5 inches, Silver
Features a powerful lever and ergonomic handles - is effortless to operate (requires up to 60% less effort than other garlic presses), even for those with...
Bevelled holes cut finely in order to maximize the release of flavor and device is suitable for both unpeeled and peeled garlic cloves
Crafted from exquisite stainless steel that will withstand rigorous and long-term usage
Easy to clean (dishwasher safe but hand-washing is recommended) - pressing mechanism swings/hinges out for easy access
Dimensions: 6.5 (L) x 1 (W) x 1.5 (H) inches
The garlic press from Kuhn Rikon is a bit heavy, with an industrial-look stainless steel finishing. This garlic press has no ostentatious features; it just crushes garlic into a fine, consistent paste. Moreover, it requires perceptibly less work than other garlic presses and saves you from being a busy bee.
In addition, it is made entirely of stainless steel, which elevates it from the competitors in terms of construction. On the other hand, it looks like a professional culinary tool, and it will perform admirably on both garlic and ginger (or almost anything you chuck its way). Not to mention, it doesn't require you to peel garlic cloves to obtain a fine mince. Besides, it demands 60% less work to use than the other press.
Furthermore, the press's flip-out basket allows you to cleanse than many competitors, and you won't have to worry about getting into the basket's nooks and crannies. After using this best tool, swing out the stainless-steel sieve and rinse it. Besides, an impressive design feature that caught my attention is the bevelled perforations, which properly cut your ginger and garlic without hurting it. Since both these items tend to go together in your culinary preparations many a time, our experts have catalogued some great options for you that work well with both ginger and garlic.
User Experience
Not to mention, most users appreciated how the extruder chamber comes out for easy cleaning, and there are no stuck garlic pieces. On Amazon, I saw reviews where users love the idea of how it fits in their clutches, and then they won't have to use all of their might to mince garlic. Besides, that I noticed there was some complaint about popping out the rivet on the hinge. However, I believe it's not a deal-breaker complaint.
Pros
100% stainless steel
Easy to clean
Long durability
Cut the garlic equally fine
It also uses far less force than traditional presses
Best for both unpeeled and peeled garlic cloves
Ideal for gifts
Cons
Price is high
A bit heavy to hold
My Verdict: Though it's a bit expensive, looking at the function I think it's worth it. In my opinion, if you're looking to cut out the cooking time or don't want your hands to smell like the reek of rotten food, then it is a top-class product to go for.
Amco Garlic Press and Slicer
This 2-In-1 tool allows you to press or slice garlic
2-Chamber design; one for pressing and one for slicing
Use the cleaning attachment or place in the dishwasher for easy cleaning
Made of nonstick coated, cast zinc
Dishwasher safe for quick and easy clean up
Two swinging pushers felt like they'd be more hassle than they were worth, but the results were pleasantly surprising. Clean-cut and even slices were ideal for mixing into recipes after the cooking process. In addition, a top-grade cleaning tool is included in this garlic press and slicer that fits neatly in the handle and can bring into play.
Moreover, it has been loved by professionals and home cooks all over the world. Besides, it has a high calibre, innovative, and attractively designed top kitchen gadgets and accessories to help individuals improve their cooking skills. However, the nonstick coated cast zinc is sturdy but not overly weighty. Overall, it's simple to clean, and it can be put straight into the dishwasher with a bit of brushing to release any residual particles.
User Experience
Users love the new garlic press view and snug fit that prevents garlic cloves from slipping the press. Not only, the mechanical advantage in the design appeals to users the most, but also substantially easier to press closed than any other garlic press they've tried! Although the users were happy with its function, there were some complaints about being rickety. Well, not a thing to be taken seriously as per me!
Pros
Easy to clean
Doubles as a slicer
Dishwasher safe
2-In-1 tool Press and slice garlic
Nonstick coated
Easy to clean
Cons
Complaints about being rickety
Scuffs easily on brushed stainless steel.
My Verdict: In my opinion, this 2-In-1 tool with non-sticky coated is a perfect option for ones who end up between two stools for choosing garlic press. This handy tool has a full thumbs up from its users. Buy this now!
Sale
OXO Good Grips Soft- Handled Garlic Press
Large-capacity garlic chamber
Efficient hole pattern maximizes amount of garlic pressed
Built-in cleaner pushes out garlic peels
Sturdy, die-cast zinc construction
Soft, comfortable, non-slip handles absorb pressure while squeezing, Dishwasher safe
This garlic press is known for its durability, which is something we look for in garlic presses. In addition, it features broad silicone-wrapped handles that provide a secure grip. Its large head may hold several cloves at once and is easy to access to peel them. Furthermore, it also has a cleaning tool on the opposite side to help remove any extra deposit, which is quite beneficial.
When crushed, the larger, square-shaped perforations produce small, uniform cubes of garlic. It has a "built-in cleaner" as well. Directly flip the handles over to remove any unwanted skin or garlic from the press, then put in the dishwasher for easy cleanliness. Additionally, the holes are square unlike, most garlic presses, which are round, resulting in a little larger and more minced-looking crushed garlic.
User Experience
However, this best garlic press has positive reviews from users on amazon for its functional and straightforward design, as well as its non-slip handles.
Moreover, some garlic presses are a bit painful, but in this case, it is incredibly efficient thanks to their metal design. Overall, I didn't notice any significant complaints from users regarding this product.
Pros
Strong and sturdy
Easy to clean
Dishwasher safe
Soft grips are comfortable on the palm
Built-in cleaner forces out garlic peels
Cons
My Verdict: In my opinion, if you don't want to stress your hands while preparing food, then this garlic press is a perfect choice. Besides, I feel it's a very comfortable garlic tool for home cooks and aspiring chefs. You can go for it at the drop of a hat. It's an excellent choice for those seeking larger, minced garlic bits rather than a paste.
Alpha Grillers Garlic Press Stainless Steel Mincer and Crusher with Silicone Roller Peeler. Rust Proof, Easy Squeeze, Dishwasher Safe, Easy Clean
SOLID STAINLESS STEEL GARLIC PRESS. The rust proof garlic press is made from 100% premium 304 stainless steel. The peeler tube is made from tough silicone....
GARLIC MINCER FOR UNPEELED CLOVES. Thanks to the heavy duty construction and ingenious design, you can easily mince unpeeled garlic cloves. Once you press the...
A GARLIC CRUSHER THAT'S A BREEZE TO CLEAN. The large chamber flips out for easy cleaning. Simply rinse under running water or run through the dishwasher....
MULTI-USE & VERSATILE. Crush garlic, ginger and nuts with ease. Want peeled garlic for slicing? No problem! Use our amazing garlic peeler / roller to get the...
LIFETIME GUARANTEE: LOVE IT OR YOUR MONEY BACK! We are so confident that you will love our Press & Peeler Set that we are offering all customers a lifetime...
This best-selling appliance is composed of sturdy stainless steel and can crush multiple garlic bulbs at once. Moreover, this garlic press minces garlic like a professional with a silicone peeling tool. The entire set includes a peeler and a press, allowing you to handle your garlic without any skin-to-skin contact. However, to peel a clove, place it in the silicone roller and spin it back and forth until the skin falls right off. Then, place the peeled garlic in the press's wide holder and compress.
It's pretty simple to use, so if you're looking for a way to get your kids involved in the cooking process, this is a great way to set on fire. No matter who does the pressing, you can be confident that your garlic will be uniformly minced. It's acceptable if you don't want to peel your garlic before pressing it. After using the garlic press, open the holder and rinse under the water or place it in the dishwasher.
User Experience
Users found this garlic press to be uniform and smooth sailing. It gave them a balance between a paste texture and a thickset, minced condition. They enjoy using a little knife or spoon to remove any extra garlic from the cavity. This garlic press is surprisingly affordable. I noticed some users have had some issues with the cleaning thing.
Pros
Rust Resistance
Heavy duty
Dishwasher safe
Even Mincing
Multi-use
Pocket friendly
Life Time Guarantee
Cons
My Verdict: Other than the cleaning issue, I have not seen any major problems with this product. On the other hand, I think the features and lifetime guarantee have given it full marks!
Sale
ORBLUE Garlic Press [Premium], Stainless Steel Mincer, Crusher & Peeler Set - Professional Grade, Easy Clean, Dishwasher Safe & Rustproof
HEAVY DUTY CONSTRUCTION: The heavy duty construction and ergonomic design, ensure you can easily mince unpeeled garlic cloves or peeled ginger root quickly and...
PROFESSIONAL GRADE GARLIC PRESS: Stainless steel, rust proof garlic press can mince and crush garlic with restaurant quality and ease. This will be the best...
ADD COLOR TO YOUR KITCHEN: This crusher is available with silver, black, red, or multi-colored handles. The baskets were not painted to ensure that our garlic...
VARIETY OF USES: This garlic press perfectly minces and grinds garlic so your veggie, meat, sauce, or salad dressing will be so delicious your guests will think...
EASY TO CLEAN: The garlic press with roller is a breeze to clean. Just place in the dishwasher machine or run through water. Clean up could not be any easier....
This garlic press can press peel and unpeeled garlic. Moreover, its basket swings out for easy cleaning and does not require any special tools. In addition, it also includes a silicone tube for peeling garlic by rolling back and forth. It is undoubtedly a fantastic time saver.
The heavy-duty structure and ergonomic design allow you to quickly and efficiently mince unpeeled garlic cloves or peeled ginger root. Just press the handles, and the delectable paste will seep out while the peel remains inside. This crusher is available with handles in silver, black, red, or multi-colour combinations. The basket remains unpainted to ensure that the garlic press is 100% safe to use while cooking. You can mince both garlic cloves and peeled ginger root thanks to its heavy-duty and oleophobic structure.
User Experience
Users were amazed by its high-quality, durable stainless-steel build, which makes pressing garlic a breeze and reduces prep time. In addition, users like the comfortable solid grip while mincing the garlic. Although there are many happy customers, I notice some complaints about garlic coming out from the sides of the press.
 Pros
Won't bend or deform
Easy to clean
Dishwasher safe
Rustproof
Pocket friendly
Soft-handled garlic press
Comes with a garlic peeler rocker
heavy-duty and oleophobic construction
Cons
Multiple parts to store
Complaints about garlic emerging from the sides of the press
My Verdict: From my standpoint, this pocket-friendly best garlic press opens as a good choice for penny-pinching. Furthermore, users were impressed by the functioning and rocker peeler, mainly with a different solid grip. But it now!
For more such pocket-friendly devices, don't forget to visit our expert listings. Visit this link now!
Best Uses & Benefits of Garlic
Uses
Garlic is a member of the Allium genus, including the onion, rakkyo (an Asian onion), scallion, chive, leek, and shallot. It was popular in Ancient Egypt for both culinary and medicinal purposes.
Today, garlic is used to treat various blood and heart problems, including atherosclerosis (artery hardening), hypertension, coronary heart disease, heart attack, and high cholesterol. Garlic is also used to obstruct stomach cancer, lung cancer, rectal cancer, breast cancer, prostate cancer, and colon cancer in certain people today.
Benefits
Lung Cancer Risk: During the 7-year trial period, people who ate raw garlic at least twice a week had a 44% decreased risk of lung cancer.
Brain Cancer: Garlic's organo-sulfur compounds were observed to be efficient in killing cells in glioblastomas, a form of fatal brain tumour.
Hip Osteoarthritis: A lower level of osteoarthritis was in women whose diets were high in allium vegetables. Garlic, leeks, shallots, onions, and rakkyo are examples of allium vegetables. More than 1,000 healthy female twins took part in the long-term study, which discovered that those who ate a diet rich in fruits and vegetables, "particularly alliums such as garlic," showed fewer symptoms of early osteoarthritis in the hip joint.
Heart Protection: Researchers at Emory University School of Medicine discovered that diallyl trisulfide, a component of garlic oil, protects the heart during cardiac surgery and after a heart attack. Diallyl trisulfide, they believe, might also be utilized to treat heart failure.
The heart has been demonstrated to be protected by hydrogen sulfide gas. It is, however, a volatile chemical that is difficult to administer as a medication. As a result, the researchers focused on diallyl trisulfide, a component of garlic oil, as a healthier way to deliver the properties of hydrogen sulfide to the heart.
Preterm (premature) delivery: Food containing antimicrobial and prebiotic ingredients may play a role in lowering the incidence of spontaneous PTD (preterm delivery). Garlic, in particular, was linked to a decreased likelihood of spontaneous PTD.
What factors should I consider before purchasing a garlic press?
Go through some of the unique features of a garlic press in this article to help you decide its functionality and value so you can pick the ideal one for your needs. When selecting the best garlic press, take into account the following factors.
Productive and Sturdy
Simple, hand-held appliances must, as a rule, fit comfortably in your hand. A good garlic press is comfortable to use, both in your hand and on your wrist. It shouldn't take a lot of strength to achieve outstanding achievements. Otherwise, the tool's advantages are overlooked. You'll also want something non-slip and easy to grip. For enhanced grip and handling, many manufacturers cover their metallic handles with rubber.
Ease of Cleaning
Garlic presses, like many other simple appliances, can be a bit difficult to clean. Especially since they frequently have thin edges that easily trap garlic bits. Ideally, go for a garlic press that is simple to open to reach those tight spots smoothly.
It's a plus point if a press includes a cleaning brush or tool, but it's not required. Even better, one with a push pin that quickly removes the little bits. For dishwasher owners, a press that is dishwasher friendly, that is, one that can be clean in the machine is essential.
Material
Garlic presses are mostly built of metals due to the heavy-duty necessary in crushing the little cloves. Typically, a lightweight and durable alloy. Stainless steel is by far the best material. It has high tensile strength and is immensely long-lasting.
It withstands pressure and, with careful maintenance, might survive for years. It's also simple to clean. It is, however, frequently more expensive. Zinc alloy is a less expensive alternative to stainless steel than similar qualities but is more prone to corrosion and has a weaker structure. Moreover, there are aluminum presses as well.
As previously mentioned, a garlic press with plastic, rubber, or silicone handles is simpler to hold and grip than one with exposed stainless steel.
Design and Size
Garlic presses with two long parallel handle that finishes in crushing compartments and a fulcrum are the most popular. This design takes advantage of natural physics forces to make it easier and more convenient to process garlic. However, the compartment can only hold a few cloves at a time to be efficient.
Other designs obtainable with free-standing bases are plastic with metallic teeth for crushing and mincing garlic and other similar spices. They frequently have more area for larger garlic pieces at once.
Comfortable to use
Because a garlic press is supposed to save you time and effort, it must be simple and comfortable to use. One of many tiny cloves should be able to be squeezed with minimal force.
FAQs
1. How to Clean a Garlic Press?
Cleaning some garlic presses is more difficult than cleaning others. If you have a dishwasher, directly disassemble the press into small pieces and run it through it. For more difficult presses, open the garlic compartment and rinse away the residue with warm water. Use a toothpick to remove obstinate debris caught between the teeth.
A toothbrush can also perform wonders.
2. How do I pick the best garlic head?
Squeeze the head of garlic in your hand. The tight-packed cloves and thick, papery skins should feel solid in the knob, with almost no movement. The skins of garlic become brittle as they age, and the cloves dry up and shrink, creating hollow spaces that cause them to shift when squeezed. Also, avoid garlic cloves with little green shoots coming out of them. That individual is well past his prime.
3. What if there's a green shoot in the middle of my garlic is it good to go in the press?
The green shoots indicate the age of the plant. They will begin to regenerate by sending a green sprout to initiate anew, just like all bulbs (garlic, onions, and tulips). Before using, cut the clove in two and remove the middle shoot.
4. How can I get the garlic smell out of my hands?
Garlic's essential oils are sticky and difficult to remove. Rubbing your hands against stainless steel (the faucet, some steel tongs) for around 10 seconds under COLD running water will eliminate the odorous substances (due to a chemical reaction between steel and garlic's stinky molecules).
5. Which types of garlic press do professional chefs use? 
According to some reports and personal experiences, professional chefs prefer to use the OXO garlic press. It has rubber handles with a soft and comfortable grip for every type of hand. Moreover, it produces a uniform garlic paste with good consistency. Thus, it is highly recommended by chefs.
Conclusion
Get the best garlic press and crush your favourite spices with ease. With the information provided in my review, you should make an informed decision on which garlic presser will best suit your needs. Regardless of your choice, make sure the materials are safe to use in the kitchen. It's the best thing since sliced bread!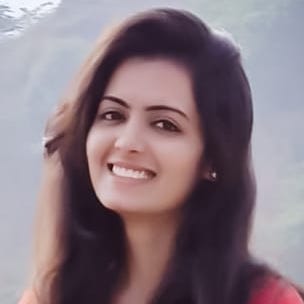 Yogita, a graduate of arts, is very warm and passionate. Her huge appetite for knowledge has lead to blogging about kitchenwares. Being a culinarian herself, her experience will help you to decide what suits you the best. Selecting the best kitchen product might be confusing, but Yogita will help you choose the best product according to your need and comfort, for early morning fruit juice to midnight soup! And to know the range of kitchen product to your healthy diet, you will get it all!