A food scale just might be your magic wand to make a delicious and sumptuous cake, puddings, cookies, souffle, protein shakes, salads, and so on. The best food scale is much more than just a device, it serves as a healthy partner in our fitness journey. According to government data, the US obesity prevalence increased from 30.5% to 42.4% from the period in the last two decades. You can refer to the official CDA website for more information. Therefore, this proves that the awareness of a healthy lifestyle is not enough and we as fellow humans need to contribute towards more sustainable and healthy living. Come join us to find the best food scale to add more joy and wholesomeness to your lovely life.
Types of Food Scales
Firstly there are eight different types of food measuring scales available around the globe. Namely, balance type food scales, large capacity scales, top-loading dial scales, hanging food scales, metric system scales, analog/mechanical food scales, and digital food scales. Besides, based on the usage, they can be either commercial or household. And based on technology, they can be digital or mechanical.
Based on usage of scale
Commercial
These are heavy-weight food scales that are used in restaurants, supermarkets, or bakeries for measuring meat, vegetables, spices, etc.,  Commercial devices are available as top-loading dial scales, hanging food scales, metric system scales, analog, digital, and so on. Moreover, this scale helps you maintain hygiene and safety in food production workspaces If you are interested in high-capacity food scales then there are at our article on the best food scale for commercial use for more ideas and reviews.
Domestic
As the name suggests, these are perfect for use at home. Generally, analog and digital scales are used in households as they are compact compared to other models. Moreover, these scales are inexpensive, handy, easy to clean, and tidy than measuring cups. This precise tool will help you elevate the taste of your cooking! Some of the other advantages include the easy-to-read LCD screen, weight measurement in different units (like grams, ounces), increased accuracy, and so on. Also, take a glimpse at our post to find more options on the best electronic weight scale for your kitchen. Now, let us discuss in brief the advantages and features of the two common scales used for household measuring before moving to find the best food scale. 
Based on technology of scale
Analog Scale
This is the traditional method for weighing any and everything. Firstly, It works mechanically using a spring that is measured when pressure is being applied on its surface. Secondly, these scales are easier to clean and several models are dishwasher safe. Finally, these scales are cheap, portable, and a simple product understood by people from all walks of life. On the contrary, some of the disadvantages that led to the decline in their sales are that the measurement is taken with bare eyes which might go wrong, they only have one unit of measurement and the problem with accuracy.
Digital Scale
A modern and quite popular electronic device that helps in the measurement of food with the help of sensors is the digital scale. Firstly, this scale wiped off all the disadvantages of a mechanical scale. Also, with the enhancement of technology, digital scales possess several features to make our lives comfortable. Moreover, digital scales are designed for accuracy, easy readability, and speed. Also, one of the main features that I love is the tare feature. Now, many of you might be wondering what tare means? It is nothing but a button that helps in the subtraction of the weight of the bowl and displays only the weight of the food item placed. Meanwhile, read our latest article on the best digital food scale to enrich your knowledge.
Did you know?
The term "scale" in a food scale, originated from words like Scala and Schaal which mean bowl and drinking cup in several languages used in the 1200s.
Buyer's Guide to find the Best Food Scale
The below-mentioned categories are some of the common and important things to be kept in mind before you start your search for an exceptional scale. Meanwhile, after thorough research, I have come up with six basic tips to help you shop for the best food scale.
Capacity 
First on my list for buyer's guide is the capacity of the food scale. Depending on the quantity of your intake and the size of your family calculate your requirement of kitchen scale approximately. Also, there is an extensive range of capacity namely 5kg,6kg,10kg, for household purposes and 100kgs, 500kgs, and so on for commercial purposes. 
Material
Secondly, food scales are made of several materials in the current trend. Choose your food scale as per your requirement, taste in design, fro adding more elegance to your kitchen, and so on. Some of the common materials are stainless steel, polycarbonate, plastic, glass, and wooden food scale. Recently, people are drifting more towards buying wooden scales as those are eco-friendly and sustainable. Meanwhile, if you are interested in starting a sustainable life then check out our latest post on the best wooden food scale.
Readability
Thirdly, make sure that the visibility of the measures is quite prominent immaterial of the type of scale. As we have seen already there are two basic types of a food scale, analog and digital; but the common factor that we as a user are concerned about is the measure that it displays. Digital scale displays up to 3 to 4 decimal values whereas the analog models have pointing needles. Moreover, if you are more comfortable with the analog model then, take a close look at our article on the best analog kitchen scale to find the top models available on the internet.
Platform Size
There are multiple kitchen scales available in different platform sizes. Moreover, a scale with ample platform space allows you to accommodate large bowls and bulkier food items. On the contrary, if your usage is for measuring small ingredients then you can go for a small-sized food scale.  
Price
Firstly, remember that the most primary thing that affects a person's decision is affordability. Decide on the amount you will be able to spend on this device and shortlist your choices accordingly to get the best food scale. Moreover, in this list, we have a combination of devices that range from expensive to budget-friendly. Likewise, to have a detailed look at easily affordable and budget-friendly products check out our post on the best inexpensive food scale for some expert guidance and suggestions.
Enhanced Features
Finally, the main feature that a shopper needs to take a look at is technological advancement and updates. With an increasing number of brands around the world, each product is expanding with new features which make our lives simpler. So, compare the enhancement of features in your list. Some of the latest features available are Bluetooth-connected smart food scales, a food scale with a nutritional calculator, waterproof, and so on. Do check out our post on the list of best waterproof food scales with expert reviews to know more. Moreover, the advancement of enhanced features goes on and on with further updates. 
Did you know?
Errors can be caused in food scales easily by the flow of air, friction, change in temperature, magnetic effect, moisture, water, and so on.
Top 7 Best Food Scale: A Summary
This is the list of best kitchen scales that are handpicked from the best food scale consumer report, expert suggestions, and customer reviews. Moreover, all these brands are reliable and authentic. 
#1. Bakers Math Food Scale
Firstly, it is a combination of both quality and quantity. It will sweep your feet off by the enormous amount of measuring capacity it offers.
#2. Precision Digital Food Scale
Accuracy combined with style! Likewise, the food scale makes measuring a hassle-free experience. To put it in a word, the best of both worlds!
#3. Etekcity Smart Kitchen Scale
I just fell in love with this model for its design, elegance, and smart function. Similarly, It even makes our work of maintaining the food log in a fitness app effortless.
#4. Escali Primo P115C Precision Food Scale
A perfect mid-range scale for your healthy lifestyle. It is truly a go-to model for beginners! 
#5. Greater Goods Digital Food Scale
A premium model that makes your cooking multiple times faster and simpler. Above all, I would say it is an elegant and stylish addition to your kitchen!
#6. Ozeri ZK14-S Pronto Digital Food Scale
Filled with enormous positive reviews it is a promising multifunction food scale that is affordable to everyone! It's a sure buy model.
A simple yet affordable kitchen tool that is the newest addition to the brand. Likewise, it can truly reduce your strain of manual measuring.
Top 7 Best Food Scale: Reviews and Recommendations
Having confusion on where to buy the food scale from? How to choose the best food scale? Well, we have the link to some of the top recommended models available online to make your job quite easy. Meanwhile, we'll move on to a more detailed view of each product.
#1. Bakers Math Kitchen Scale
The first one on my list is the Bakers Math Kitchen Scale manufactured by the My Weight brand. It is a silver color glass food scale with a removable stainless steel platform. I was awestruck by the fact that this scale can hold up to 8kg of stuff, it is so rare for a household scale to offer such high capacity. So, I did not want you to miss this beautiful product. Moreover, this scale is easy to handle and is portable. However, the lifetime of the product is smaller compared to other brands say some customers.
The device runs on three AA batteries with 240V AC and is available in both Asian or American adapters. It has an auto-turn-off setting that can be customized according to our needs. Additionally, the display is quite prominent and readable with an LCD screen and five buttons on the panel. It has a tare feature and percentage conversion mode that is very useful while baking. This is the best food scale in terms of smooth and easy transition between different modes. Conclusively, this device will be highly suitable for large families and wholesome meal preparations. Do visit our blog on the best food scale for meal prep if you are looking for choices and reviews.
User experience
Firstly, consumers mention that it is a good option if you require a large weighing space. Secondly, this scale is easy to clean and store in any type of space. Finally, it is perfect for measuring baking ingredients. However, one difficulty that several users mention is that the scale does not come with a calibrator. So, it needs to be calibrated on your own according to your respective surroundings and altitude level for more accurate results.
Pros
Scale Capacity up to 8kg
Percentage weighing option
Removable stainless steel
LCD screen
Tare feature
Material – glass
Cons
Expensive
Does not come with calibration weight
My verdict: Undoubtedly, the product is worth the money for the accuracy and capacity the brand provides. A big fat thumbs up for this device from my side!
#2. Precision Digital Food Scale
Precision Digital Kitchen Weight Scale, Food Measuring Scale, With Bowl 3kg x 0.1g (Black), LB-3000
LIGHTWEIGHT KITCHEN SCALE: This digital food scale measures 7.3" x 5.5" x 1.5" and only weighs 1.12 pounds. It's the perfect size for measuring ingredients for...
LARGE BOWL: With your purchase, you'll receive a large expansion bowl that can help contain your ingredients while measuring. The bowl can hold fruits,...
LCD SCREEN: The digital scale's backlit LCD screen makes numbers viewable and easy to read—even in dim lighting. Thanks to high-precision sensors, you'll get...
BUILT-IN COVER: Keep your electronic food scale safe with the built-in plastic cover. It will keep your scale looking like new and protect it from scratches,...
HEAVY-DUTY PLASTIC CONSTRUCTION: Our portable scale has a durable surface that's easy to clean. Place your items directly onto the plastic or place them in the...
As the name of the scale suggests, this is a precise digital scale that comes with an attached bowl. It is made of plastic and hence less in weight. Firstly, this is the best scale for everyday use as you can keep your digital kitchen scale safe with the built-in cover. This cover will protect the device from any scratch, wear and tear, or depreciation. Above all, this scale can measure up to 3000grams with high resolution and accuracy. Moreover, the measurements can be displayed in different weighing modes according to our convenience. The four conversion modes are grams, ounces, troy ounces, and pennyweight.
One feature that I loved is the space that the built-in bowl provides. It is large and has enough room to hold fruits, vegetables, coffee powder, nuts, spices, and more! I vouch for this scale, as it is surely the best food scale for an everyday dose of coffee. My close friend who is a coffee addict owns this scale to measure and prepare her own coffee mix. Having more confusion in choosing a scale for your coffee? Visit our new edition of the best food scale for coffee making.
Moreover, this device is budget-friendly and long-lasting. The scale has four buttons on the control panel with both tare and auto-off features. Likewise, this scale is made of heavy-duty plastic that is strong and durable. However, some users face issues with fluctuation in weight scale after some period of time.
User experience
Overall, the product has received positive reviews from users all around the globe. The display is easy to read and functions are simple to pick up by all. Moreover, This scale can function as a standalone device with 4 AA batteries or using an adapter plug which is quite convenient and makes it portable. Some might think that the product is large, but it perfectly fits into any type of kitchen. Also, some users mention that this scale is difficult to clean as the bowl is not detachable.
Pros
Scale Capacity up to 3kg
Tare feature
Bowl included
LCD screen
Auto-off
Material – plastic
Cons
Does not come with calibration weight
Bowl cannot be detached 
My verdict: Several users have bought their own calibrator and feel that it's quite an easy process. Moreover, the brand offers a 10-year warranty which makes it more reliable and trustworthy.
Etekcity Smart Food Nutrition Scale, Digital Grams and Ounces for Weight Loss, Baking, Cooking, Keto and Meal Prep, Large, Stainless Steel
Syncs with fitness app: sync data like CALORIES, vitamins, minerals and more with fit bit and Apple health
Nutritionix database: get instant access to about 1 million food database. Add and customize your own food data as needed
Smart Bluetooth: works with Bluetooth on iOS and Android. You can easily operate the scale through smart VeSync app to Tare, convert units and adjust display...
Track macros: set your health goal of Keta, diet, or balanced, and make progress for a better living. Get a daily, weekly, monthly analysis report
Accurate measurements: accurately weigh anything between 3g to 5000g in measurement increments of 1g/ 0. 04oz
This high-tech scale syncs with a fitness app and records your daily intake of calories. Are you a person who has a diet plan for every day like me? Then this food scale would truly be a go-to option. Moreover, you can also take a look at our article on the best food scale for the keto diet for more choices. Moving back to the current scale, the design is smooth, fashionable, and is made of 304-grade stainless steel. This scale has 4 precise sensors under the platform region to calculate the weight of the ingredient. Also, it has a tare feature that calculates only the weight of the food product eliminating out the weight of the vessel. 
The accuracy of the device is high; it can measure any value between 3g to 5000g. I am quite excited to use this scale for its nutritional app that tracks everyday meals. The day-to-day intake and your progress are stored inside the VeSync app that is available both in the play store and iOS. This VeSync application must be connected to your apple health or Fitbit to stay connected with all your fitness works. In conclusion, this app has versatile nutritional data that allows customization according to each individual. 
User experience
First of all, users never fail to mention the crisp and precise display. Secondly, the scale is faster and is easy to use even for beginners. This scale is suitable for all types of people namely, bodybuilders, youth, balanced dieters, diabetics, and so on. However, some users feel that the software of the model can be made compatible with all apps and not just constraining itself to two.
Pros
Scale Capacity up to 5kg
Syncs with a fitness app such as Apple Health and Fitbit.
Connects using Bluetooth
Lightweight
Material – stainless steel
Cons
Software syncs only with certain apps
My verdict: This scale is reliable, trustworthy, and is worth the money we pay. I hope they provide further updates regarding compatibility with other apps in their future versions. For more insights on the best Bluetooth food scale take a peek at our post.
#4. Escali Primo P115C Precision Food Scale
Escali Primo is a promising high-quality plastic food scale that can hold up to 5kg. Secondly, the scale has an LCD screen for display and two buttons, one for switching between different modes and the other On/Off button with a tare feature. I am highly satisfied with the readability of the device which is quite large and prominent. Also, the round design of the platform is easy to clean and avoids accidental spill of ingredients. 
Moreover, the device runs on two AA batteries and is easily portable. Additionally, it comes with a battery level indicator which is user-friendly and efficient. According to expert reviews, the scale provides a smooth transition between different values of measurements. In conclusion, this scale is highly suitable for beginners to start with their fitness journey. Are you on the path of transitioning from any past ailments? Then this product will help you keep track of your calorie intake and progress in your journey. Meanwhile, you can also have a look at our article on the best bariatric food scale which will help you boost up your energy to reach your goals faster.
User experience
Users are highly impressed with the easy operation and compact design. Also, the scale will turn off automatically within 4 minutes of inactivity thus, saving the battery life. However, some users mention that the lifetime of the product is quite less and the company is must work even hard to provide a high-quality device in the mid-range.
Pros
Scale Capacity up to 5kg (11lbs)
Two-button operation
Tare feature
Inbuilt stainless steel plate
Material – plastic
Auto turn-off
Cons
My verdict: According to me, the results produced by this product are accurate and precise. Moreover, the company offers a limited lifetime warranty over consumer purchased products and a 2-year warranty for professional products for commercial purposes; which makes it more reliable and trustworthy.
#5. Greater Goods Digital Food Scale
Sale
GreaterGoods Digital Food Kitchen Scale, Multifunction Scale Measures in Grams and Ounces (Ash Grey)
A Premium Choice: Between the design and quality, this kitchen scale is going to last and function at an impeccable level. Your cooking just got ten times...
Fresh Features: All of the qualities you need and expect in a kitchen scale: readings down to the gram, an eleven pound capacity, and easy to read display. What...
Simple And Stylish: Don't let the kitchen accessories cramp your style—the simplistic, modern design of this scale fits right in with the decor of any...
True Support: Our friendly team in St. Louis are industry experts at-the-ready to assist you with any questions that might arise about your kitchen scale. We...
Beyond A Purchase: Yes, we design and produce high functioning, slick looking kitchen scales, but we value the positive impact of a purchase, on a global level,...
Firstly, Greater goods is a brand that strives hard to provide goodness to the world. The brand focuses primarily to provide us with a quick and compact scale that can encourage us to live thoughtfully. Secondly, this scale is a simple yet stylish model that has two buttons and a precise LCD screen. Finally, there are four accurate sensors beneath the platform to measure perfectly. 
I love the design which is simple yet stylish and has a smooth surface that allows easy cleaning and placement of ingredients without any spill.  Also, the tare feature is super efficient in measuring ingredients leaving out the value of the bowl. Moreover, this scale works on a battery and is easily portable. The brand provides customer support at each step, providing satisfaction for the user. Also, customers mention that the battery life of the product is quite low compared to other brands.
User experience
Firstly consumers provide feedback that the product provides an easy and smooth transition between different units of measurement and is available for customer support all around the year. However, some users mention that this food scale is not suitable for measuring small amounts.
Pros
Scale Capacity 5kg
Several units of measurement are available 
LCD
Lightweight
Material plastic
Cons
The battery does not last long
My verdict: The design and speed of this product are impressive. It is a great friend in the kitchen and makes cooking multiple times faster!
#6. Ozeri ZK14-S Pronto Digital Food Scale
Sale
Ozeri ZK14-S Pronto Digital Multifunction Kitchen and Food Scale, Black, 8.25
Accurate, elegant, easy-to-use digital kitchen scale for your largest and smallest cooking projects - weighs up to 11.24 lbs (5100 grams) with precise...
Automatic Unit Button instantly converts between 5 units of measurements (g, lbs, lbs:oz, oz, ml) and displays results on an easy-to-read LCD screen - e.g....
Precision Tare Button calculates the net weight of your ingredients by automatically subtracting the weight of any bowl or container.
Features a newly enlarged weighing platform finished in elegant chrome, and 2 large buttons that generate an audible click confirmation. Cleans and stores...
Ozeri Pronto is a high-quality multi-function food scale that is available in different colors. It is a lightweight polycarbonate scale with stainless steel platform. This food scale can weigh up to 5.1kgs. Moving on to the front panel, it has two buttons and an LCD screen. I am amazed by the smooth transition between pounds, grams, ounces, ml. Also, it has a tare feature that helps in the automatic calculation of ingredients by eliminating the weight of any bowl or vessel.
Moreover, the product runs on 2 AAA batteries that automatically shuts off after two minutes to save battery life. It is quite economical and budget-friendly. Also, the accuracy of the product is remarkable and measure any minute particle with precision. Moreover, it is one of the best food scales which is suitable for measuring any variety of powders for protein shakes or daily cooking. Are you interested in preparing healthy shakes with powders but suffering to measure your intake? Check out our post on the best food scale for powders to have a hassle-free experience.
User experience
Users are quite astonished by the accuracy of the scale and mention that it's a suitable device for everyday use. Further, they convey that this is the best food scale in terms of cleaning and fits into any type of kitchen with ease.
Pros
Scale Capacity 5100g
LCD screen
Tare feature 
2 button system
Comes with a stainless steel plate
Material – polycarbonate
Cons
Precision up to 2 decimal points
My verdict: In my view, it is good and enough to have the precision of up to 2 decimals. Also, the positive features are quite satisfactory and acceptable for this price.
Sale
Finally, this food scale was made to my list as it is the latest and easily affordable model from amazon basics. Firstly, this scale is made of stainless steel with a large space for the measuring platform. Secondly, the front panel has an LCD screen for displaying the value and 2 buttons for control which include the tare feature. In particular, this feature makes this scale easy for us to measure the weight of ingredients leaving off the weight of the bowl. Hence, you can now weigh any type of ingredients immaterial of their quantity or size. Also, the device is certainly durable and can withstand heavy food items.
Likewise, it has a smooth transition between ounces, grams, and pounds. Moreover, this device is easily portable making our shifting days quite easy. The device weighs up to 5kg and runs on 2 AAA batteries. In conclusion, it is quite compact and adds more elegance to your kitchen.
User experience
Customers state that the product is lightweight and is easy to clean. However, it is quite difficult for beginners to measure the value as the device automatically turns off to extend the battery life. Also, some users convey that the device automatically round-offs the value to the nearest decimal. For example, it does not display 0.5g instead it shows 1g but rounding it off.
 Pros
Scale Capacity 5kg
Displays results in ounces, grams, or pounds
Tare feature
Compact in size
Affordable
Material – Stainless steel
Cons
Shuts off automatically in few minutes
My verdict: This product will be the best food scale for people who are quite fast with measuring. Also with time, even beginners will be able to use it easily. Also, it is cheap and the best economically. Meanwhile, to find more affordable and economical options visit the best food scale under 50 dollars blog.
FAQ's
Q1. What is a food scale good for?
Research says that the US has the highest amount of diabetes and overweight cases in the world. Hence, for a balanced and wholesome diet, we need to have a count on our day-to-day calorie intake. Hence, the best food scale is a good choice to lead healthy and sustainable living.
Q2. How do you zero out a food scale?  
Firstly, it is a simple process if your device has a tare feature on it. We will jump directly into the steps,
Step 1: Firstly, place your bowl on top of the food scale platform. Now the weight of the bowl will be displayed on the screen.
Step 2: Subsequently, long-press the ON button or TARE button, and then the weight drops directly to zero. Tada!! Have a happy measuring!
Q3. How often should a food/kitchen scale be calibrated? 
Generally, a food scale should be calibrated at least once a week, due to its encounter with various error-causing elements. In general, calibration is checked by comparing your device with a known standard set of weights ranging from gram to kilograms. 
Q4. What is the best food scale for dieters?
Firstly, the best food scale is the one that caters to all your needs. Though there are several choices available in the market, we have handpicked the best ones after thorough research on consumer reports and expert reviews. Hence, I would recommend you to take a look at our post on the best food scale for dieting for more insights and details.
How to use a digital kitchen/food scale
Conclusion
Cooking has become more simple and easier with the evolution of technology in kitchen gadgets. A food scale is a must-have at our home to induce healthy eating practices in our lives. To sum up, I hope with all the above-mentioned details and reviews you would be able to choose an accurate partner for your cooking and fitness journey. Stay tuned for more content!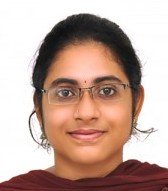 Tejasri is an electrical engineer who is passionate about writing and cooking. She is an active yoga enthusiast who loves to nurture her own terrace garden and believes soulfully in healthy sustainable living. She likes to try out several cuisines during free time using her newly owned OTG (Oven Toaster Griller). Being an engineer she loves to read and research on several appliances used on a day to day basis. She shares this knowledge with readers through her creative writing and aims to create awareness about health and diet among the GenZ using sproutsandpress.com. She believes "Health is an investment, not an expense".