Cooking can be very messy and challenging at the same time. While trying some new dish or dessert, we all have felt annoyance and anger at staining our clothes. Splash of sauces and wine on your favourite linen shirt, oil stains which you cannot get out is frustrating. I also feel these stressors that discourage me from trying to cook new dishes. That is why, in addition to blenders, chef's knives, dutch ovens, it is vital to have the best apron in your kitchen. These aid in making your cooking enjoyable and creating a productive workflow in the kitchen.
An apron is like your best friend in the kitchen. I use an apron to protect my clothes from the mess of cooking. In addition, it has numerous pockets, which became my saviour. As, these help me hold various items like a towel, whisk, and even my cellphone. But, sometimes, I get confused to select the best because there are numerous types of aprons in the market.
Therefore, I have reviewed some of the best aprons in this post, ideal for your cooking. Besides, I will also be talking about uses, buying guides, reviews of the product, etc.
Best Apron for Kitchen – Types
Choosing the best apron for yourself will depend on your needs and purpose. The two most common types of aprons are waist and bib apron. While most people use these two types of aprons, you may find that the best apron option for you is a Crossback apron, Pinafore, cobbler, or a bistro Apron. Below, I have provided a list of the types which you can expect from the market-
1. Bib Apron
These are the most common and traditional aprons used in the kitchen. A bib apron has an adjustable/loose neck loop and ties around the waist. Gradually, these aprons have evolved in varied colours, fabrics, and designs. Additionally, bib aprons have a feature of numerous pockets that aid people in carrying various things. Generally, these aprons are made of linen and are helpful for the staff and professional chefs. They help to protect us from spills while cooking and serving.
To find more options for aprons for chefs, you can check out the best chef apron. 
2. Waist Apron
Also known as utility pouches, waist aprons do not cover the upper body. These are shorter in length but provide ease and comfort while walking around. I specifically liked their property of pockets which helps you to carry pens, straws, etc. Staffs and servants most commonly use this type. On top of all, I also witnessed many bartenders wearing waist aprons. They wear waist aprons to protect their clothing from splashes while mixing drinks.
Want to find a perfect pair for the staff and bartender? Then do check out the best apron for the bartender. 
3. Bistro Apron
If you want to protect your favourite pants from spilling, these will be your go-to ones. Similar to waist aprons, these do not have upper-body coverage. However, Bistro aprons are an extended type of cloth that covers your lower body. They do not cover the torso but provide more leg coverage. These are a perfect choice for your house staff. Bistro aprons often have pockets to keep things handy while cooking. You can also machine wash and dry them on a low-heating site.
4. Pinafore Apron
Will that not be amazing if you could wear your kitchen aprons as an attractive dress for your parties? With Pinafore aprons, you can fulfil this need. A pinafore apron can be tied or buttoned at the back and protect us from splashes and spills. Another feature which I liked is that you can easily clean them with a cloth. Moreover, these are children-friendly, and you can make your kids wear them in school plays.
5. Cobbler Apron
Commonly used in bakeries and schools, cobbler aprons provide front and back coverage. I like these types, as you can tie them on your sides accordingly. These covers are best to protect your cloth underneath from spilling. However, they cover till waist or mid-thigh and not the lower body. These provide adequate protection to the front and back of your clothes and therefore, are the best ones. Moreover, I was impressed by the fact that it is effortless to wash them in the machine and use them again. So, wear a cobbler apron and try out new recipes of cookies at your home!
6. Cross Back Apron
Do you also feel stuffed while wearing an apron, just like me? Then, cross-back aprons will be a perfect choice for you. These will not sit on your shoulders and cross over your back. Therefore, protecting you from the strain on the neck. Moreover, you can use them to protect your clothes and also feel nice while wearing them. I liked their feature of removing straps from the cover and style as you want. You can find these aprons in cloth or leather straps and wear them the way you want.
To check out more options for the leather, do not forget to check out the best leather apron.
Did You Know?
The word "Apron" comes from an old french word napron, meaning "a small piece of cloth."

Top uses Of an Apron
If you stick around in the kitchen for a long time and are worried about hygiene, then aprons will be your rescuer. There are many things for which you can use your apron. Following are some benefits of these kitchen utilities-
1. Aprons protect clothes from spills, splashes, and rough kitchen work
The primary purpose of an apron is to protect you from getting spills and stains on your clothes. Once I messed up my favourite linen dress while cooking. Therefore, these are the best cover for your safe and joyful cooking. We many times cannot wash our hands repeatedly to do other chores. Thus, you can use an apron to clean your hands and do your multi-tasking. For more options of cleaning aprons, do check out the best apron for cleaning. 
2. Prevent various illnesses.
Who does not love to have a fantastic lasagna after coming back from work? But, sometimes, our clothes have harmful bacteria that can contaminate our food. Therefore, the best apron will act as a protective barrier between your clothes and the food. So, wearing an apron will be the best choice to avoid severe illnesses. Prevention is always better than the cure!
3. Helps in good position identification
I sometimes wonder why every chef or waiter is wearing the same type of apron. It is due to the reason people use an apron as a symbol for identification. A restaurant chef or a waiter will wear a particular cloth that will indicate their position.
4. You can use your apron as a fashion/designer cloth.
As pointed out earlier, you can also style aprons according to your fashion and dressing sense.  I immensely liked this feature of an apron as I can dress it according to different occasions. Sometimes, people love to style an apron to indicate a fun feeling about their work. So, whenever you are late for your party, you can style your apron.
5. Apron can give you quality time with your Kids
Do you also keep your children away from the kitchen to avoid any mess? Now, say no to these stressors and enjoy some quality time with your kids. Children-friendly aprons are an excellent way to introduce cooking to your kids. Moreover, you can have a little bonding time with them. Additionally, you can find some fantastic cartoon aprons for your kids and have a joyous time. Do not forget to check out our expert listings of the best apron for children and enjoy cooking with your kids.
6. Aprons help in keeping items handy
Sometimes, I wish to have more hands to carry many things altogether. Fortunately, there is a way to carry items handy with you while cooking. Different aprons have numerous pockets to aid you in carrying varied items. Who won't like to store and reach things quickly? Therefore, it can be helpful to a florist, waiter, chef, gardener, and others.
For further information on these best kitchen utilities, do check out this article. 
Did You Know?
Romantic notions blossomed in the 17th century. If the apron becomes untied and drops off, it means your beau is thinking about you.

Buyer's Guide- Best Apron 
1. Comfortable Fabric 
It is a vital factor to look at before making a purchase. Everyone likes wearing a lightweight and breezy apron made of cotton in the summer season. However, you cannot wear lightweight aprons during grilling. Therefore, keep in mind the purpose and needs before selecting an apron fabric. The linen aprons of the Cayson brand are really comfortable in every season.
2. Easy to move in
For me, a good apron is one in which I can quickly move in without attaching any pin. Therefore, before buying, look at the adjustable neck, shoulder straps, and waist ties.  If you find waist ties restrictive, go for a smock apron. However, if neck-straps strain you, go for shoulder straps. So, it depends on your needs and your comfort.
3. Handling rough kitchen chores with your apron
The best apron for you may depend on your personal needs. What is the purpose of your apron usage? Is it simply to protect your clothes from food spills, or do you intend to use them in a workspace? Is it to help you perform household chores more quickly, or is it intended to be a fashion statement? Do look at the requirements and then make a purchase.
4. Style
If you are thinking of dressing an apron for varied occasions, you should check this factor. The better apron will look on you after wearing it; you will use it more often. Thus, find something attractive like a smock apron or bib. You can even buy a cartoon or colourful apron for your kids. I have also included the products above while keeping this factor in mind.
5. Washable
Another critical factor for choosing an apron is whether it is easily washable. Aprons in our kitchen work like daredevils and protect our clothes from spills and stains. Therefore, check if these can be easily clean in a machine. Also, make sure to know what chores you need an apron for and how often you will clean your apron.
6. Pockets
It would be so frustrating to roam around in the kitchen when you are in a hurry for your work? So, choose the one which has some pockets and helps you in carrying various things. I prefer an apron with pockets as I move around a lot and want things handy for me. Therefore, it is an essential point as you do not have to move back and forth. It lets you keep utensils, pens, recipe books in your reach and make your cooking quick.
Summary of the best Apron
#1. Professional Grade Chef Apron for Kitchen, BBQ– Perfect choice for barbeque and grilling dinners. This one will sweep you off your feet with its enormous features.
#2. Chef Works Unisex Portland Half Bistro Apron– This product will give you a simple and elegant look. Features justify the price, so a big thumbs up from my side!
#3. 2 Pack Waterproof Rubber Vinyl Apron 40– A high-quality kitchen utility that will make your cooking and cleaning easy. It comes in a pack of two to make your chores easier.
#4. Saukore Funny Baking Aprons for Baking– Don't think twice before buying this must-have product. Additionally, it has an immense fan-following!
#5. Syntus 2 Pack Adjustable Bib Apron– This Syntus aprons are best in class. Moreover, these are easy on your pocket. This product stays true to its brand image.
List of Best Apron – Features and Ratings
Professional Grade Chef Apron for Kitchen, BBQ and Grill with 10 Tool Pockets - Water Resistant Canvas Apron with Quick Release Buckle, Adjustable M to XXXL for Men & Women, Black
MORE DURABLE QUALITY: Handcrafted from Water-Resistant & Rugged 16 oz waxed canvas. Reinforced with heavy gun-metal grommets and rivets. Sewing with stronger,...
10 TOOL POCKETS: 10 pockets for tools and kitchen accessories. Include one quick access cell phone pocket and pencil pockets. 2 Handing Loops on the either...
SUPERIOR PROTECTION: Large and soft water resistant waxed canvas apron. It covers from chest to knee provides great coverage and protection from kitchen grease...
COMFORTABLE ALL DAY: Our cross back (X-back) straps make you more comfortable at work. No more hanging from your neck. And quick release buckle design is quick...
MULTI - FUNCTION: They are not only for kitchen chef apron but also useful for many other work and home tasks. Idea for Grill apron, barbecue apron, bbq apron,...
Do you want to look professional and simple simultaneously? Go for this one from QeeLink Store. These provide you with simple, chic, and professional designs suitable for all occasions. I am pretty impressed with their property of being multi-functional and it is suitable for both men and women. Now, you can wear these while grilling, barbequing, kitchen cleaning, and much more. Moreover, these are made of thick canvas and provide you with maximum durability.
Another feature that swept me off my feet is that it comes with 10 pockets. It is so unique that now you have ten pockets like hands for tools, phones, and other accessories. Additionally, a professional chef apron comes with a backstrap to avoid neck strain. Qeelink aprons have a buckle design that makes them easy to wear and remove. So, if you want something comfortable and easy to wear, this one will make a perfect choice!
User Experience
I found some users gifted it to their friends, and they entirely liked it. Many people were happy with its durability and versatility. Another property that users adore is its sturdier and thick fabric. On the downside, some complained that it is a little stiff and too heavy to handle. However, I wouldn't consider it a deal-breaker, considering all its convenient features.
Pros
It is multifunctional.
Moreover, it comes with ten pockets.
It comes with back straps to avoid neck strain.
Additionally, you can use it with bbq.
Cons
The material is a little stiff
It is heavy to handle.
My verdict– If finding one for grilling and bbq, then it is a perfect choice. Therefore, a big thumbs up from my side.
In the meantime, do not forget to check out expert listings on the best bbq apron.
Chefs work in the kitchen the whole day long and witness stains and splashes while cooking. Therefore, this brand is here with its unisex portland aprons. It offers dozen of aprons that range from traditional to stylish. Their main mantra is, "we don't chase the trend; we set them." I Particularly liked its front pocket with cell phone divide. Moreover, I was impressed with its elegant and stylish look. It is made of 83% cotton and 17% polyester.
Do you want to gift someone a denim apron? Then, a Portland chef apron will be the perfect choice for you. Additionally, it has an adjustable neck and a good length suitable for both men and women.7 You can get a fashionable look when you pair it with a black or white shirt. I also liked its bar tracks that ensure nothing rips or tears of the apron. The brand has stitches tiny X marks that keep pockets and seams together.
User Experience
Users were impressed with the apron which is made of sturdy fabric and long straps. Many people applaud for its denim cloth, durability, and the perfect size. Moreover, users were happy with its length and comfortable fabric than other aprons. However, some point their concern on its washable issues.
Pros
It is an excellent choice to gift someone.
You can now find denim aprons.
Moreover, these have adjustable necks feature.
This product comes in a reasonable length and size.
Cons
My Verdict– Do you want something stylish and elegant to wear in denim? Then this will be your go-to product.
Are you also tired of finding ways to clean your apron without soaking directly in water? Then, say goodbye to these stressors. Now, Gotega is here for you with its waterproof rubber aprons. These aprons, made of rubber, are easy to clean and comfortable to wear. I specifically liked that this fabric will not get easily wrinkled.
Another property that immensely impressed me is its length. It can cover most of your body and keep you away from dirt. What's more, is that one size can fit all. It comes with adjustable straps and a harmless neckband. Moreover, its rubber fabric has a softer feel than other fabrics that link to protect your skin from rashes. What's more interesting is that you get two aprons with the whole package.
User Experience
Based on the user's experiences, I can see that they entirely liked the product. Some of them applauded it for its durability and quality. At the same time, others adored the waterproof property of the cloth. Some complain that it is not 100% oil resistant. Nevertheless, it is a good choice.
Pros
It is a waterproof apron.
Rubber aprons are softer.
Moreover, it does not get wrinkled quickly.
It has a good length.
Cons
My Verdict– It is an indispensable product for your kitchen with captivating features. Its feature of waterproof and rubber fabric impressed me. So, go for it without any doubt!
Do check out more options in waterproof at the best waterproof dishwasher aprons.
Sale
Saukore Funny Baking Aprons for Women - Baking Queen - Adjustable Kitchen Cooking Aprons with 2 Pockets - Cute Valentine's Day, Birthday Gifts for Bakers Mom Wife Girlfriend Grandma
CUTE & PRACTICAL DESIGN: The Baking Queen is showing the super power in the kicthen now! The funny words and print definitely will catch everybody's eyes and...
PERFECT GIFT IDEA - A great cooking gift for birthday party, retirement, Valentine's Day, Women's Day, Mothers Day, Christmas, white elephant, Thanksgiving Day,...
ELEGANT GIFT BAG - Apron comes in an elegant gift bag, making it easy to bring to the party, shower or wedding. Ideal for chef, grill master, mom, mother in...
MULTI-PURPOSE - Very soft and comfortable to wear, machine washable, Heavy-duty, practical and long-lasting. Designed for functional use in the home or outdoor...
UNIVERSAL SIZE - One size fits All! Each apron is 27.5 W X 31.9 L inches, With an adjustable neck strap and extra long waist ties that can wrap around and tied...
Next on my list is an exclusively new product from Saukore Store. I always prefer something fun and catchy to wear. Now, these come to my rescue. Saukore aprons come with printed funny and catchy phrases that can make your cooking jovial. Moreover, these are easy to wash and comfortable to wear. They come in a universal size. These aprons have adjustable neck and waist ties. The beautiful apron is made of cotton and polyester.
I was pretty impressed that I could use them with baking and grilling. Moreover, these have two pockets that help you in carrying items. Saukore's funny aprons are best for gifting to your loved ones. They are also known for their durability and heavy-duty. Moreover, these come in a pretty gift bag that you can carry anywhere you want. What's more is that you can use them in hotels, cafes, restaurants, and other places.
User Experience
Many people share their experiences with kids and how it protects them from the mess. Some users were quite happy with its price, quality, and durability. It has an adjustable fit, and users adored its excellent material. It has quite a fan following and has received a 4.9 rating on Amazon. Moreover, I was pretty surprised to see no complaints about this product. Therefore, it looks like most users are in favour of this product.
 Pros
You can use it with baking.
This store provides you with funny and catchy phrases on the apron
Moreover, the straps are adjustable
A great fan-following
My Verdict– There is a big yes to this product from my side. If you want to make your kitchen chores easy and enjoyable, undoubtedly, go for this one.
Find a perfect one for yourself, do not forget to check out the listing of the best apron for baking.
Sale
Syntus 2 Pack Adjustable Bib Apron Waterdrop Resistant with 2 Pockets Cooking Kitchen Aprons for Women Men Chef, Black
Soft Touch- Made from polyester fiber which belongs to uniform cloth, free from harmful chemicals, safe for you & your family.
One Size Fit Most- Unique design with an adjustable neck strap for the most suitable length. Long ties that can be easily altered to fit most sizes.
Machine Washable- Resists wrinkles and shrinkages. Wash with dark colored cloth; bleaching, dry cleaning and tumble drying are not allowed.
2 Large Pockets- Sewed 2 large pockets in the middle of apron for easy holding meat thermometer, grill slips, recipe cards, etc.
Wide Coverage- Large bib Apron that covers from chest to knee provides great coverage and protection from kitchen grease, spills and food stains. Note: do not...
The Next one on my list is from a well-known brand Syntus. This brand always keeps consistency in their kitchenware. Do you also want something which you can regularly wear in your kitchen? Then, this will be an ideal one for you. This new product is made of cotton and polyester waterproof material. Moreover, these are adjustable, making them breezy to wear regularly. Syntus aprons have two pockets, so you can carry every item and use them simultaneously.
However, the feature I liked most is its long and adjustable pair of straps. Therefore, the stitching opens very easily to fit in most sizes. Additionally, these are bib apron that covers from your chest to knees. I was pretty impressed with their wide useability as they are quite popular among butcher, gardeners, chefs, servants, and many other professionals.
User Experience
Users were pretty impressed with the durability and comfortable fabric. Moreover, I found many users adored it for its widely uses features. They can use it with machine embroidery, baking, etc. However, it has some limitations as well. Some complain that the pockets are too small to carry anything. Others point out the short length of the apron. In my opinion, you can adjust the straps according to the size you want.
Pros
Widely used
You can use it with most sizes
Moreover, these are durable.
Comfortable fabric
You can wear them regularly
Cons
Pockets are too small
The short length of the apron
My Verdict- A great purchase in terms of utility and durability. You will not regret this one!
If you want to find more options, check out the best apron for everyday use in your kitchen.
FAQs
1. How to care for aprons?
You can wash them with your hands to avoid damaging them. Another way is to wash them gently in a machine with some liquid soap. Make sure to avoid drying them in hot and humid settings. Moreover, do not soak them in water or bleach.
2. What is a cooking apron for?
As pointed out earlier, you can wear aprons to protect your clothes from stains and splashes and gear the cooking process. Moreover, these help you to carry items in pockets and protect food from germs and bacteria.
3. How to tie different types of aprons?
Tying aprons of distinctive types can be a little confusing sometimes. Every apron has its design and a way to tie them. Therefore, I will suggest you read the instructions or the manual guide of the apron. You can wrap a bib apron around your neck, whereas you have to tie cobbler aprons from sides. For further information on how to tie aprons, you can look at this article.
#4. Which fabric is best for an apron?
Expert says that leather and cotton are the best fabrics for an apron. Cotton is lightweight and breezy for your summer seasons. In contrast, leather is durable and looks elegant. However, thousands of professional people prefer leather aprons while household cooks buy cotton ones. For more options on fabric aprons, do check out the best fabric for the apron. 
#5. Are linen aprons good for home cooks?
Linen is an extremely comfortable fabric to wear while working. The speciality of linen aprons is that it dries instantly and are dirt-repellent naturally. Whether it is cooking or gardening, linen aprons are well suitable in every situation.
Conclusion
An apron is a must-have kitchen utility specifically for those who spent a lot of time in the kitchen. The list I have collated includes some of the best aprons from top brands. Even while taking care of leading brands and features, I have included options for all budget types.
On the whole, I would recommend Saukore Funny Baking Aprons for Baking and Chef Works Unisex Portland Half Bistro Apron as my top choices for best aprons. These both are good in utility as well as price. Moreover, for budget-conscious buyers, I would suggest Syntus 2 Pack Adjustable Bib Apron,  a well-liked brand and product.
Therefore, you have an enormous list of the best aprons to select one for yourself. So, don't wait and buy one for yourself and make your cooking joyful and more hygienic.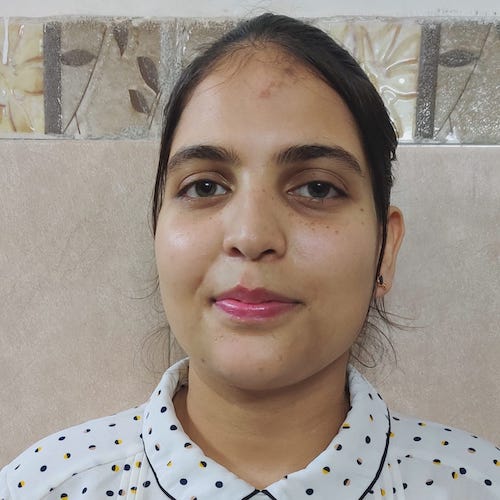 Ishika Khandelwal is a mental and physical well-being enthusiast. She is keen to share tips with people on having a better lifestyle with a personal touch with her rational knowledge. She writes on various niches, including health and focusing, especially on kitchenware, to help the audience understand and know about the appliances and gadgets to make their chores done more conveniently. An enthusiastic online shopper, she is eager to provide honest reviews about various appliances and gadgets for the welfare of the audience. She enjoys writing about multiple devices, adding more convenient ways to juice, making new smoothies, how to be fit, and so much more. Her maim mantra for life is "the more you know, the more you can create and think, there is no end to imagination in the kitchen."