Your little one is the most precious of all the worldly treasures and it's health is a top notch priority. Not in your worst nightmares you can ever imagine on compromising with your baby's health. Choosing the right meal and preparing it while keeping the nutritional value intact can be a bit of challenge. Lack of hygiene can always interfere with your baby's immunity and thus lead to diarrhea and vomiting. Now, whether you are a stay home mother or a working supermom or a doting dad, the traditional way is time consuming and tiresome and that is when a baby food processor and steamer comes to the rescue. After an all-encompassing research and depth analysis, I have listed some of the best baby food processors and steamers. But before going any further, I would like you to acknowledge why you need one.
Why do you need a baby food processor ?
I have friends who are definitely enjoying parenthood but their "to-do" list is never ending. Being a modern parent that you of course are, you're probably juggling the work- life balance. Some days are so exhaustive that you hardly get time for your own meals. A separate device such as your baby's personal meal maker can lay off all the load and can provide for an instant solution for your baby's daily nutritional needs, thus keeping it all easy peasy.
Did you know?
As cruel and unusual as this sounds, shoveling pap (bread soaked in water or milk) was common practice during the 16th century. A "pap boat" would be used, and the spoon-shaped end would be placed into baby's mouth. So glad we don't do that anymore!
For that, and all the similar reasons you should invest in your baby's health by investing in a good baby food processor and steamer. A baby food processor is your baby's personal appliance for it's daily nutritional needs. Chunks, puree, soup.. any form of meal, this little device has got it all covered. It is a multi-functional appliance that is even ideal for the solid foods such as raw meat and fish. It can also perform other functions such as defrosting, warming milk or even sterilizing and could minimize an array of chores that you have to undergo to make a delicious and nutrition packed meal for your baby. There are many options in the market but based on the customer reviews, popularity and ease of use, I have narrowed down the list to the 8 best.
8 best baby food processors and steamers   

Quick overview
1. Whale's Love Baby Food Maker – It is a 5 in 1 appliance with touch LCD control panel. If you are specifically looking for a glass jar, go for this.
2. QOOC 4-in-1 Mini Baby Food Maker – It is a mini food maker with a compact design, ideal for small meals.
3. Dansa's Baby food maker chopper grinder - Mills and Steamer – The design of this food maker allows you to steam 3 different foods at once and blend afterwards. It comes with a touch LCD panel and also has a sterilizing feature.
4. Baby Brezza Small Baby Food Maker Set – It is an all in one blender and steamer with automatic blending after steaming. It offers one handed operations and is ideal for small quantity meals ; recommended by me.
5. Duo Meal Station – If you are looking for an appliance for your baby as well your family, this one would make a good choice.
6. – It comes with 6 cute date-dial cups and a batch tray for storing food. So if you want to store food in bulk, you should definitely consider this.
7. Elva's Baby Food Maker Set – It is digital and smart, it comes with touch control panel that makes your job easy.
8. BEABA Babycook – A trustworthy brand ; comes with a separate steaming basket ; recommended for brand devotees.
8 best baby food processors and steamers   Elaborated
Baby Food Maker, Baby Food Processor Blender and Steamer, Multi-Function Baby Food Grinder Mills Machine, Auto Cooking, Fast Heat & Self-Cleaning Water Tank, Make Healthy Puree Food for Babies
【All in One】WHALELOVE Baby Food Maker have the function of steaming, blending and high efficient auto steam-blend. It's also equipped with fast heating,...
【Fast and Efficient】One-key Automatic Steam and Blend. Put in food and press the function button, then it makes puree food. The quick warming function is...
【Self-Cleaning】Different from competitors, our baby food prcoessor water tank with a diameter of 3.15in has auto cleaning function to quickly remove scale...
【Fine-Scale Mixing】Our Baby Food Blender is equipped with a high-speed motor running at 18000R per minute. The powerful stainless steal S blade can quickly...
【Healthy and Safe】Baby Food Maker is made of 100% safe food-grade materials, no BPA, no lead, no smell. It has overheating protection and prevent dry...
This is a 5 in 1 baby appliance that offers – steam, blend, steam-blend, reheat and auto clean functions. It comes with a LCD touch panel plus the smart steaming and blending add to the convenience. Without the need of a basket, the one touch steam-blend mode will quick steam the food and then automatically blend perfectly within the set time limit.
The best feature that struck me is that the blender comes with a glass jar, so those of you hesitant about the use of plastic can  leave your worries behind and opt for it. Another advantage to buying this is that it also works as a fast milk warmer. The water tank has a wide diameter so you can directly put the bottle in the water tank for warming milk. All the accessories of the product are made from food-grade materials. They are BPA, lead and phthalate free and odorless. It is simple to use and the detachable blade makes it easy to clean. Mostly recommended for first time moms.
What we love:
1000 ml glass jar

Smart steaming and blending
Anti dry and auto shut down
Easy to clean
Auto clean
Fast milk warmer
FDA and FCC approved
What we don't:
Full steam/blend cycle works shortly
Adds too much water while steaming
Consumes a lot of time while cooking raw foods
QOOC 4-in-1 Mini Baby Food Maker
Design: 4 Powerful Functions in one compact appliance. The perfect way for busy moms and dads to steam, blend, reheat, and defrost healthy homemade baby food in...
Material: Constructed of safe and innovative materials-premium materials are BPA, lead and phthalate free and shatterproof so you can create healthy meals for...
Features: Innovative one-handed controls plus quiet motor, you won't even need to put baby down to use this baby food maker. It's quiet and easy to cook and...
Standard Precision: Prep blade-makes it fast and easy to quickly chop/puree everything from fruit to nuts to veggies with the press of a button. Pulse every 5...
Compact Size: Convenient mini size means it stores conveniently out of the way and it's easy to clean. All components are dishwasher safe and BPA free
This versatile baby food maker possesses 4 functions in 1 compact appliance. It can steam and blend fresh fruits, vegetables and meat, preserving nutrients and flavors for your sweetie as well as defrost and reheat prepared food. The materials used for construction are BPA , lead, phthalate free and shatterproof ensuring the safety compliance.
If you like making meals in small quantity, you should go for this one. It is a mini version of the original baby food maker by QOOC but with exact same features and look replications. It uses a prep – blade that makes it fast and easy to quickly chop/puree everything from fruit to nuts to veggies. For purees the drill is – After cooking the food, pour the cooked food into the mixing jug then rotate the dial to 'mixing' and keep it for 5 seconds then release it. By repeating this process for several times according to your will, you are able to keep the most nutrients and adjust the thickness of purees to the desired consistency.
Contrary to the smart steam-blend food makers, this appliance rather uses manual operations for purees. According to me, this is a positive ; few extra steps won't hurt if one wants the desired consistency of the meal. Another positive is that this mini device doesn't take much of your counter top space.
What we love:
Compact size
One-handed controls
Dishwasher safe
Quiet motor
Desired puree consistency
What we don't:
Doesn't have an auto off option
Sale
Baby Food Maker Chopper Grinder - Mills and Steamer 8 in 1 Processor for Toddlers - Steam, Blend, Chop, Disinfect, Clean, 20 Oz Tritan Stirring Cup, Touch Control Panel, Auto Shut-Off, 110V Only
8 IN 1 Steam, Sterilize, Cook, Juice, Warm, Defrost, Puree and Chop - All You Require From a Food Processor for Babies. A 3 tier basket design allows you to...
EASY TO USE Intuitive Touch Control Panel Interface is All You Need to Prepare Healthy and Safe Food for Your Baby - Simply Press One Button to Steam the Food...
SAFETY FIRST Stirring Cup is Made of Tritan Plastic, Which is BPA, Phthalate and Lead Free, ETL Safty Certification (UL982 and UL1026 Standards for Safety)
EASY TO CLEAN Stirring Cup is Dishwasher Safe. Don't Waste Your Precious Time Cleaning the Device When You Can Spend it With Your Family
STYLISH This Cute Baby Food Processor / Steamer / Blender / Chopper Fits any Kitchen Interior with Style. It's the Perfect Time Saver for Moms to Be with...
The Dansa's baby food maker is an 8 in 1 multi-functional appliance that uses a 3 tier basket design. It allows you to cook 3 separate meals at once.  The smart touch Led panel with identified icons offers various functions- cook , warm , sterilize, defrost, baby food , puree, juice and chop. The stirring cup is BPA, phthalate and lead free. A distinguishing feature is visual water levels and a water indicator for controlling amount of water. The blades are detachable and a descaling indicator is helpful for keeping the compartments clean.
I think that the unique pyramid design of this product is a great catch. The main benefit of the design is the ability to steam and prepare three meals at once, thanks to the separate food compartments. The pyramid design also adds to convenience as it allows you to remove any ingredient right in the middle of the process, this may become extremely handy while preparing several meals with different cooking times. All you have to do is assemble the compartments one on the top of the other for steaming and when done, churn the food in the main compartment to desirable consistency. The sterilize feature is an additional when compared with other competitors. It's capable of steaming all raw foods with its three multi sized steaming baskets. It comes with a heat insulation cover, splash cover, baby bottle tongs and a recipe book.
What we love:
Unique design
Diverse meals in 1
Visible water level
Low water indicator
Descale indicator
Sterilize feature

Dishwasher safe.
What we don't:
For use outside North America you would have to purchase a power converter for at least 700W
The food in one compartment can pick up the taste of food in the other compartment
You can adjust this portable in the corner of your kitchen surface. The design of the product is super compact ; there's just one container for both steaming and blending functions. There is a digital control panel for operating the device on the bottom surface. This is a one step food maker that automatically steams and blends food with the push of a button in one bowl without requiring transfer of hot food. It takes as little as 10 minutes for homemade baby food.
If you are looking for an appliance that does it all in just one compartment, I would suggest you to go for this particular product. It is great for either making a quick meal or cooking several portions at once. The complete package includes 3 reusable food pouches and filling funnels to easily store and serve baby food which is great if you are looking for some storage accessories as well. It is easy to use, easy to clean and features 3 settings- steam only, blend only or automatic steam and blend. You can make up to 3.5 cups of homemade baby food in the same bowl with just the push of one button. Also, it's BPA, lead and phthalate free.
What we love:
Basic and uncomplicated functions
No transfer after cooking required
Ideal for small meals
Removable water tank for easy filling
What we don't:
Broad blades are difficult to clean
Slightly pricier
Sale
Duo Meal Station Food Maker 6 in 1 Food Processor with Steam Cooker, Multi-Speed Blender, Baby Purees, Warmer, Defroster, Sterilizer (Nutritionist Approved)
MAKE HEALTHY DELICIOUS FOOD 2 steamer baskets, 3 speed blender easily programmable for various cook times, allows for preservation of nutrients, vitamins and...
LARGE CAPACITY SAVES TIME Make up to one week of fresh and nutritious food in just minutes thanks to its large steaming bowl and blender capacity
The product features power of the steaming unit 110V / 500W with power of the blending unit : 110V / 3 speeds and features 9oz capacity
EASY TO USE The LCD display and audio alerts make operating the Duo Meal Station a breeze. It is fully programmable and alerts you when done.
6-IN-1 DESIGN SAVES SPACE All-in-one design that cooks, blends, warms and defrosts your food and can be used as a bottle warmer/sterilizer to reduce need for...
I would say, this product is an all rounder in terms of looks. It doesn't look like a baby food appliance, rather it looks like a pro and automated gadget in your kitchen. With two steamer baskets on one side and a blender on the other  ; and a central control panel with LCD screen on top that looks more like a remote control. The all in one design that cooks, blends, warms and defrosts your food and can be used as a bottle warmer/sterilizer to reduce need for separate appliances and save space. It's BPA, lead and phthalate free.
The Duo Meal Station is a 6-in-1 multi-functional food processor that will help you at every stage of your child's growth, from pregnancy to food diversification and beyond. The central control panel is simple to use ; 1 button = 1 function. The steaming and blending baskets of the machine can be used simultaneously – steam, cook and blend at the same time, warm and sterilize baby bottles, and more. You have to pour water in the steaming trays, placed right at the bottom and put the steaming basket/baskets on top of it. It helps you prepare healthy meals while preserving all the essential nutrients in a quick and easy way.
The 2 steamer baskets and 3 speed blender offers for diversification and convenience. The multipurpose blade creates just the right texture for each stage of eating therefore you can control the consistency of the meal as you desire. 10 programmable settings for various cooking times and an audible alert when done makes cooking easy. 2 trays allow for multiple ingredients to steam simultaneously.
What we love:
10 programmable settings
Alert beep when done
Dishwasher safe
9 cups of food at once
What we don't:
Multiple compartments make it difficult to clean
Comparably pricier
6)
This cute device looks like your baby's new friend in the kitchen. The smiley on the jars and the cups gives an appeal to it and this feature is something that distinguishes it from it's competitors. Anyone entering your kitchen can easily identify that this product is specifically for your baby. The multi-functional aspects of the product are- blending, grinding , chopping, milling and storing food. This processor can make an entire week's worth of healthy, nutritional baby food in less than 5 minutes. It is made of non-toxic plastic. It's BPA and phthalate free.
The another unique feature of this product is the date dial cups . This processor comes with 6 cute little cups and you can date-dial and refrigerate them for the week ; a separate cup for a separate day. These cups are also a great way to keep you on track with your baby's meals. It comes with a tip proof tray so that each date-dial cup is easily stored and organized. It also comes with a silicon tray. This silicon-based batch tray is a great way to store your baby's purees in the freezer and pop them out whenever you are ready to use them. You can freeze up to 12 ounces of puree. This is the easiest way to make a combination of flavors for baby meal prep. The product is great for the busy moms and dads as it offers a huge and diversified meal storage capacity.
What we love:
Date-dial cups
Tray to keep cups organized
Huge storage capacity
Design attractive to the baby
A separate tray for freezing food in batches
Dishwasher safe
Light on the pocket
What we don't:
Rubber underneath the blade is not durable
Baby Food Maker | Baby Food Processor Blender Grinder Steamer | Cooks & Blends Healthy Homemade Baby Food in Minutes | Self Cleans | Touch Screen Control | 6 Reusable Food Pouches
create fresh, healthy, homemade baby food with the touch of a button … forget juggling multiple pots and pans while your precious bundle of joy is screaming...
super easy to clean. our self cleaning cycle is the perfect time saver for busy moms. just add some clean water and the machine does the rest! for any stubborn...
know exactly what you are feeding your little one - our unique steaming cycle locks in nutrients, flavors and vitamins ensuring your little one benefits from...
stylish and modern design. our premium baby food maker fits perfect within any kitchen interior with style. compact and sleek design makes it the ideal addition...
a family brand you can always trust. we are parents ourselves and would never compromise on safety. our baby food maker doesn't contains any nasties bpa,...
This is an ultra modern digital product from Evla's. It possesses basic features of a good food processor – steaming, blending, grinding and storing food. It uses smart and intelligent touchscreen for operations. This product is designed according to the basic needs of the modern parent.
This is a smart baby food processor and the highlight to it is the self clean option and anti dry protection feature which makes it easy to remain clean. All you have to do is toss the veggies into the jar and let this little device do the rest. It can cook all stage of food from purees to lumps, in just 15 minutes and you can adjust the puree consistency accordingly. The innovative steam cycle locks in the key vitamins and nutrients that would usually be destroyed by boiling. It includes 6 reusable food pouches ideal for storage or feeding on the go. It's specifications makes it a convenient appliance in your kitchen and the good part is that it doesn't require a lot of space. It comes neatly packaged in a full colored gift box so it also makes the perfect baby shower gift for that special mom friend.
What we love:
Smart

A

nti-dry protection feature

Self clean option
6 reusable pouches that for storing
You can adjust the puree consistency accordingly

It's portable ; consumes less

space

Auto shut down
What we don't:
Chunks in the puree
Doesn't process meat or chicken well
Well BEABA  has been in the market for over 25 years all the products offered by this brand are designed in France and it has been offering parents a full line of baby food preparation, storage, and accessories. So, if you are willing to call dibs on a trustworthy brand name, this should be your option for the go.
This is a 4 in 1  food processor with steam cook, blend, reheat and defrost functions.  It  includes a steam basket that separates food from steaming liquid. This baby food maker features a patented steam heating system that locks in vitamins and nutrients and can be used to prepare a variety of dishes, including fruits, vegetables, pasta/grains, fish and meat in just 15 minutes. The capacity of this one is quite huge, it can make up to 18 servings of food at a time with over 4.5 cups capacity. It's BPA, lead and phthalate free.
What we love:
Easy, one-handed operations
Trustworthy brand name
Ideal for all stage food
Auto shut-off and beep
Multiple color options
What we don't:
Constant descaling is required
A bit heavy on the pocket
Buying Guide and Ideal Selection Criteria
As a wise consumer, it is rather important to make wise choices. And when it comes to making the right choices for your baby, I am sure you would want to make a well informed decision after analyzing all the aspects concerned. So before making up your mind on the ideal baby food processor, make sure it tick marks the following –
1. Ease and Convenience
The primary factor in concern is making your job easy , the product should necessarily be your go to friend in the kitchen and should take your minimum time and efforts. If your baby food processor does not comply with the same, ditch it.
2. Safety Standards
I completely understand your anxiety about the material of the product, your baby's health is concerned after all.  The material of the product should comply with the safety standards to gain your confidence in the product. It should be BPA, lead and phthalate free plus shatterproof to offer the best for your baby. FDA and FCC approval is a bonus.
3. Durability
Make sure that the product is not made of poor quality material and all the parts are durable so that they don't require constant replacement. It should perform aptly and fulfill the power compliance as well so that you wouldn't have to change it for your next baby.
4. Ideal quantity
The product should have the desired capacity for cooking or storage of the meal.
5. Multi-functionality and Non complexity
Many of us are not too tech-savvy. The product should be multi-functional but operating it should not be complex. You or anyone else preparing your baby's meal should be able to operate it without being confused about the functions.
6. Ideal for all stage foods
It should be ideal for cooking or steaming all stage food. It should be your baby's go to meal maker in all weaning stages. It should be able to make all forms of food from chunks to purees to soup.
7. Portable 
Ideally the food processor should not take all of the space on your kitchen counter top and should be portable for cleaning purposes.
8. Easy to clean
You are cooking for your baby and it's immunity is still developing  and you just can't risk hygiene on that front. Too many parts only add up to the difficulty in the cleaning process. Make sure that the product is detachable and easy to clean or dishwasher safe.
9. Price
Another good factor is price. Why spend those extra bucks on the same features, when you can get them for less? .. Try finding a good food processor at a nominal cost.
FAQs
1) Is a baby food processor necessary?
No, it's not necessary. You can steam the veggies separately and churn them into chunks or a puree using a blender, depending upon the weaning stage of your baby. Again, this would take your combined time and efforts as opposed to the use of a baby food processor which would make the task easy.
2) Can I use regular food for baby food processor?
Definitely, you can use regular veggies, fruits or meat for your food processor. The steaming and blending process will take care of the form of meal your baby wants. Although I would recommend you to constantly research about foods that help your baby's growth to provide the best nutrition for your baby.
Did you know?
Before the early 1900s, parents were told to not feed babies fruits and vegetables until about 2 years of age, says Bentley, due to centuries-old theories which warned that fruits and veggies made children prone to fevers and diarrhea (in fact, one 1884 newspaper illustration depicted a skeleton disguised as a fruit seller offering fresh produce to kids). These strange beliefs changed once scientists discovered the importance of vitamins and minerals for babies and adults, and which fruits and veggies have in spades.
3) When should babies stop eating purees?
Ideally, I would recommend you to gradually introduce chunks to your baby's meals and alternating it with purees from seven months onwards  (depending on factors such sensitivity to texture, digestion and physical development) and aim to have stopped pureeing completely after 12 months.
Conclusion
Finding the correct appliance that caters to all your baby's needs and should no more be a challenge. Not for the pro moms and dads. As per the customer reviews and the specifications it provides, the Baby Brezza Small Baby Food Maker Set is the current trending. It's digital, it's multipurpose and it provides all the benefits to your little one. Along with the steam/blend functions, it also comes with 3 reusable pouches for storing meals. It's moderately priced and therefore it's an investment that will pay for itself.
Once you get a baby food processor , you can start inventing new recipes. Without a doubt , you can be a hands on pro mommy chef/ daddy chef. You could hold your baby in one hand and prepare a delicious meal from the other. Cooking for your baby should be a piece of cake. And the modern moms and dads deserve it!!..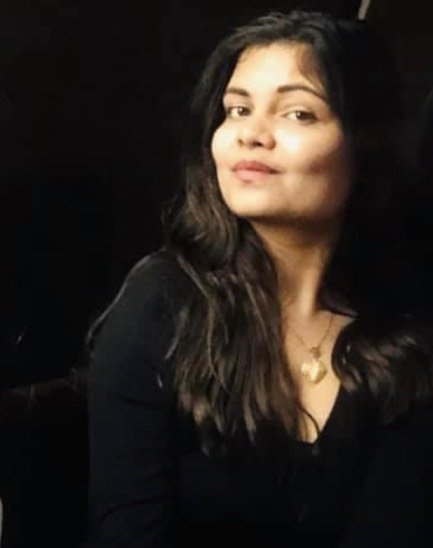 Akanksha is a postgraduate in Commerce. She is a homemaker and is constantly looking for rational solutions that keeps it all easy-peasy around the kitchen. She believes in engaging with her readers through a personal touch while keeping up with their rationale to help them with better analysis and pro decisions. To every woman out there, homemaker or working, her shout out is – "You deserve it!!".